We asked members of the BuzzFeed Community to share their best Panera hacks, and Panera agreed to hit us with some insider hacks of their own. Here are the best ones from the Community.
1.
Slice and smother that apple.
"You can ask for your apple to be sliced and get a side of peanut butter with it!"
2.
Broccoli Cheddar Soup + Mac & Cheese + Bread Bowl = MAGIC.
"Order a You Pick Two: Broccoli Cheddar Soup in a Bread Bowl and Mac & Cheese. Mix Mac & Cheese into Broccoli Cheddar Soup inside of the Bread Bowl."
3.
Hook up any sandwich with Signature Bravo Sauce.
"Add Signature Bravo Sauce to literally any other sandwich. You're welcome."
4.
Swap out turkey for chicken.
"The Turkey Avocado BLT is way better if you substitute the chicken instead of the turkey. I introduced my cousin to it, and she loves it."
5.
Italian Sandwich + Cinnamon Crunch Bagel.
"I worked at Panera, and my manager told me about this sandwich. An Italian with no lettuce, add cheese, on a Cinnamon Crunch Bagel, pressed in the panini press. Sounds so weird but tastes delicious!"
6.
Turn your baguette into a Thai delight.
"Not a super hack, but the Thai or Asian Sesame Chicken Salad stuffed into the side baguette, drizzled with the peanut dressing. So good."
Are you drooling yet? Now get the inside scoop on how to make your Panera experience even more delicious directly from the source.
7.
Pour the Vegetarian Creamy Tomato Soup over the Mac & Cheese for an even creamier combo.
8.
Add toppings like bacon and avocado to the Four Cheese Grilled Cheese.
9.
Ask for the Napa Almond Chicken Salad Sandwich on cranberry walnut bread.
10.
Add avocado to just about anything to make it even tastier: Caesar Salad; Bacon, Egg & Cheese; or Bacon Turkey Bravo.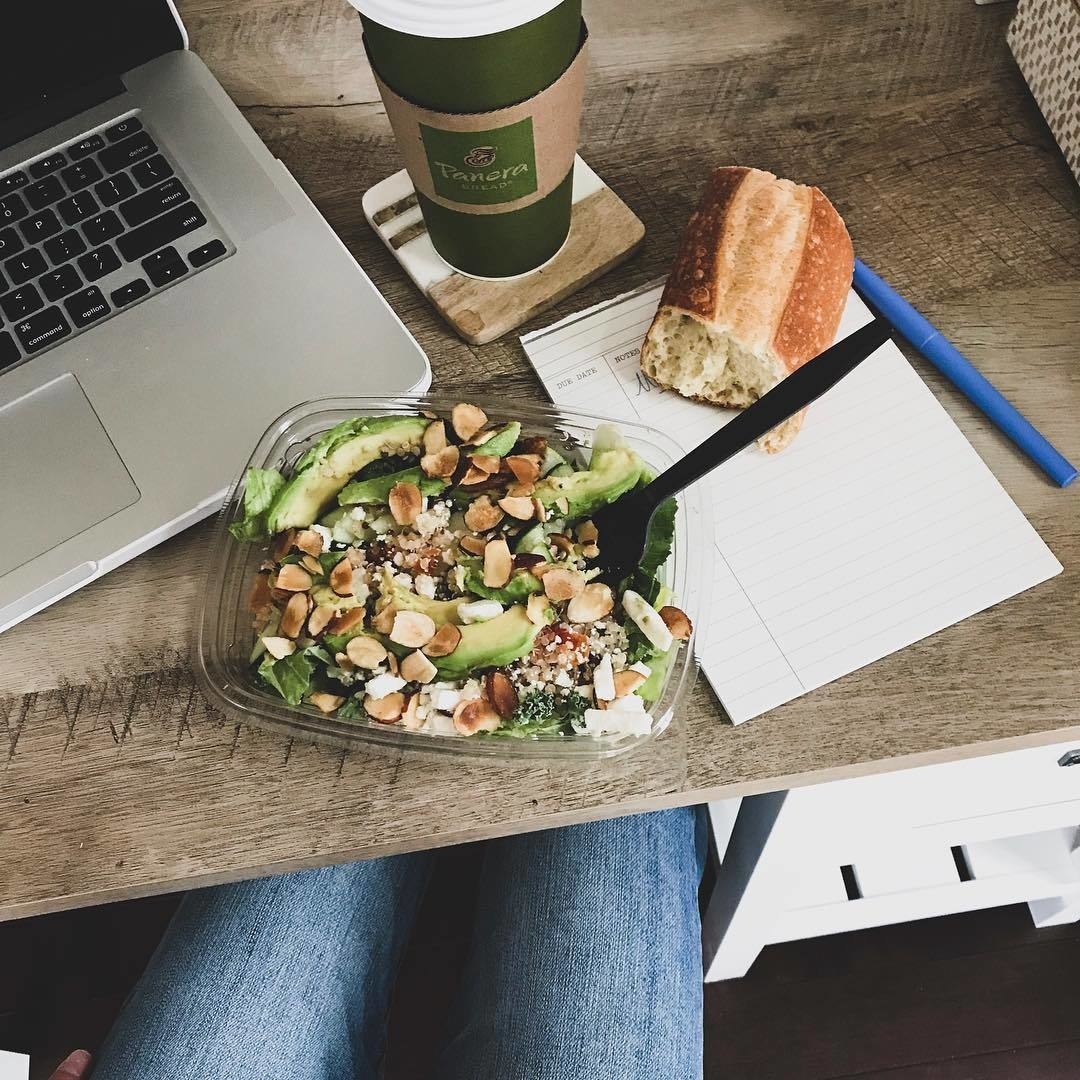 11.
Order a Broth Bowl in a Bread Bowl.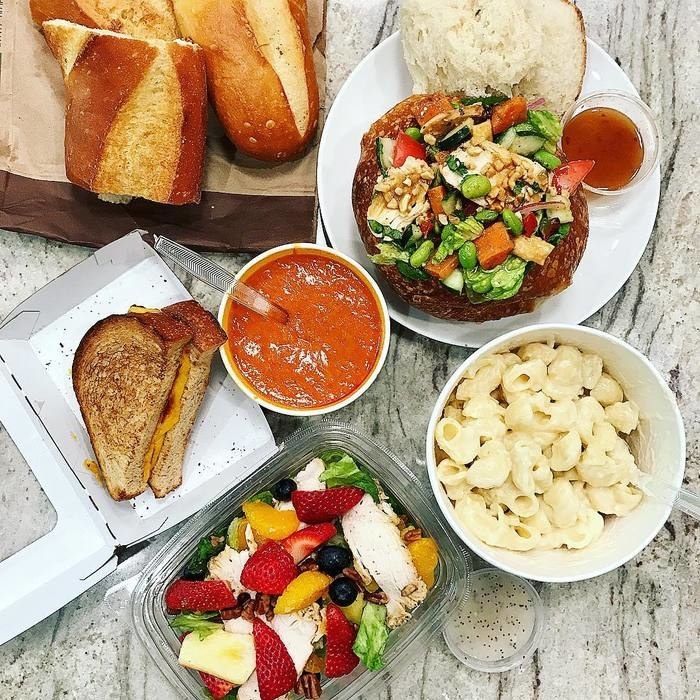 12.
Add spinach to the Modern Caprese Sandwich for extra greens.

Satisfy the hunger at your local Panera Bread with creamy Mac & Cheese topped with bacon, BBQ chicken, avocado, and more.