Listen up: If you've got cans of paint collecting dust in your garage or storage closets or you plan on purchasing lots of paint soon, it's time to recycle!
You might be hearing about paint recycling for the first time, but it's real. When you take your paint, stains, and varnish to one of the 760+ PaintCare drop-off locations in California, you're helping to potentially keep it out of our already crowded landfills. It's a super-easy way to be friendly to our planet! Here's their process, in a nutshell.
1.
The paint you drop off is packed into larger containers (boxes or drums) by the staff at the drop-off sites and transported by a waste hauler to a sorting facility.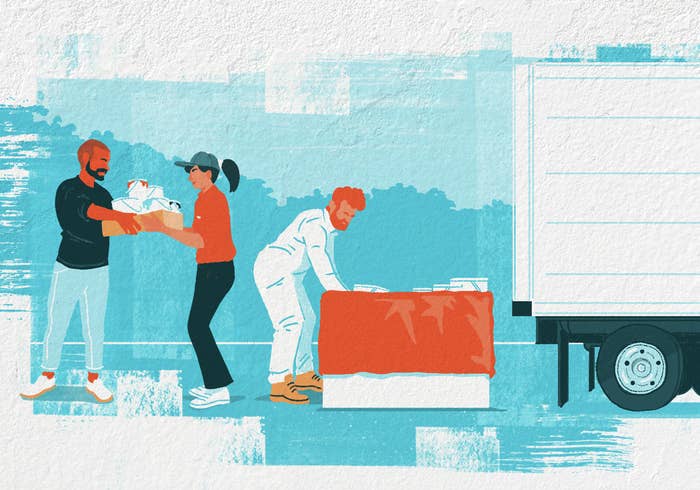 2.
PaintCare manages the paint according to a policy of "highest, best use," with the goal of recycling as much as possible.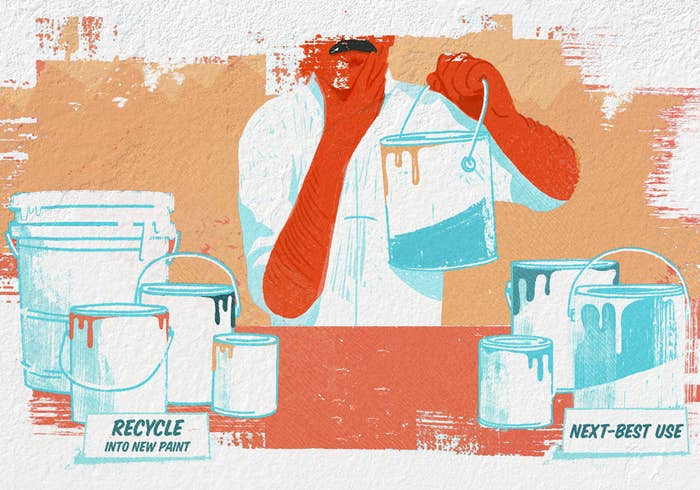 3.
Nearly 98% of the oil-based paint is blended into a fuel and burned to recover the energy value, while most of the better latex paint is sent to recycling companies and reprocessed into new paint.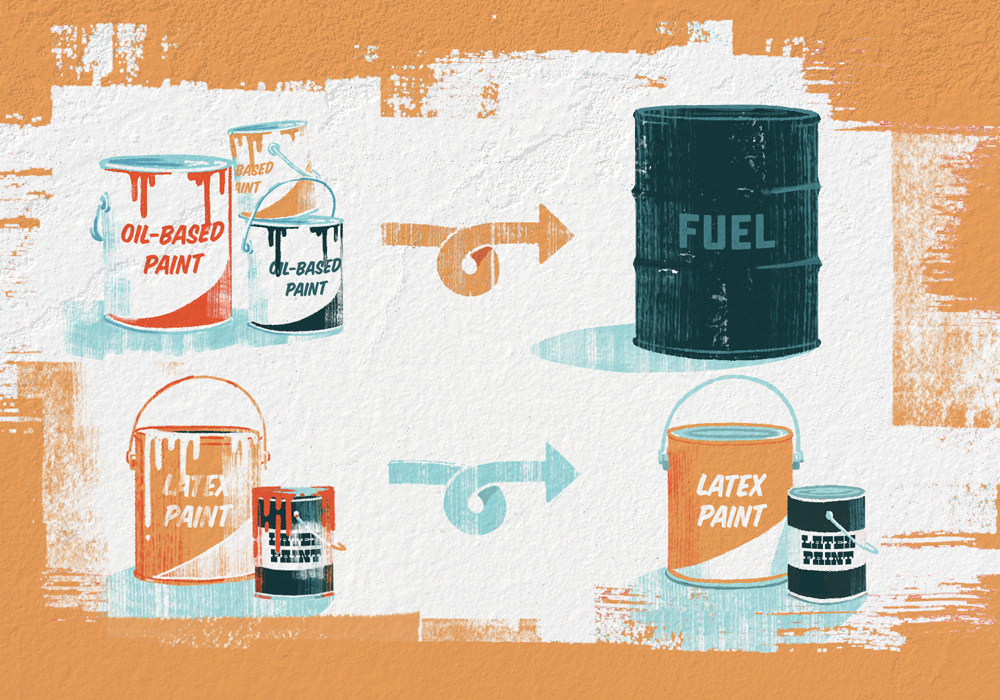 4.
Overall, about 1–2% of the paint they receive is simply reused.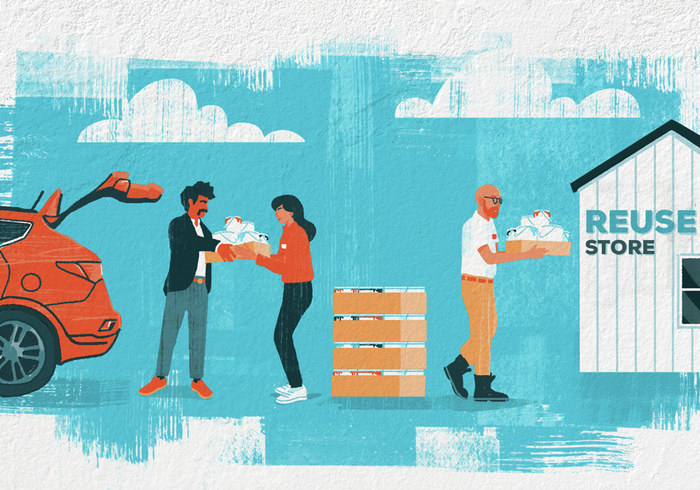 5.
And PaintCare doesn't only act as a paint recycling service!
They also educate communities on things like how much paint to purchase and how to extend the life of their paint to help keep as much paint waste out of our landfills as possible.
Illustrations by Dan Blaushild for BuzzFeed.
Find the PaintCare drop-off site location closest to you and take note of all the important logistical stuff, like what they accept, how much of it you can bring per visit, and how you should package it all up!*
*Paint must be in original containers with original manufacturer's label in order to be eligible for PaintCare drop-off, and containers must not be rusted or leaking. PaintCare does not accept aerosols, solvents, and certain other products.

All information provided by PaintCare.