What kind of ~vibe~ do you want the dining hall to have?

Do you want to sit down in the dining hall and eat your food?

Yes, and I eat with all my friends so we need a big table

Yes, but it's just me and I don't want to feel weird eating by myself

No, I need food I can take with me

Yes, because I can't fit a burger into a coffee cup

No, I don't have to be IN the dining hall, but I want to be nearby in case I want more food

What food are you in the mood for?

I don't know, I need a lot of options

Something simple and reliable

How do you feel about big crowds/busy dining halls?

They don't bother me that much

I can handle it if the crowds are organized and lines aren't too long

I'd rather just grab pre-prepared food than wait in line for a custom salad/panini/pizza/omelette/etc.

They're fine and I'm okay with a reduction of personal space while waiting in line

I'm not a huge fan of crowds/lines, but if I'm able to leave after I get my food and get away from the crowd then I'm good

Do you have any special diets/food restrictions?

No, but I'd like to have some healthier options like salad and fruit

No, and I'm not in the mood for vegetables

Which Scooby-Doo character are you?
Which Barnard/Columbia Dining Hall Are You?
You got:

Hewitt Dining Hall
The main dining hall on Barnard's campus, Hewitt is a staple. You'll get to know Hewitt VERY well during NSOP, so get ready! Open for breakfast, lunch, and dinner, Hewitt also features a full kosher kitchen and little blondies that are the most addicting desserts ever.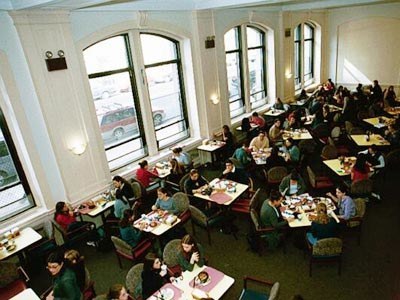 You got:

Diana Center Cafe
Located on the second floor of the Diana Center at Barnard, Diana Center Cafe is known for its smoothies and white pizza. You can use a meal swipe for breakfast and dinner at Diana and points for lunch. Diana Center Cafe is also open for late night for when you just need some curly fries at 10:00 PM.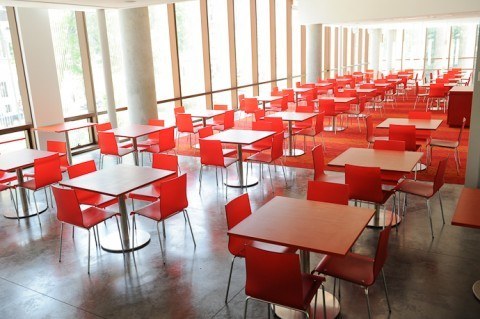 You got:

John Jay Dining Hall
Do you enjoy dark wood panelling and low lighting? John Jay is for you! Known for its vegetarian sushi station and endless options, John Jay is a great option for you and your friends all want to eat together but all want different things. Beware, though! John Jay can get seriously crowded during peak hours.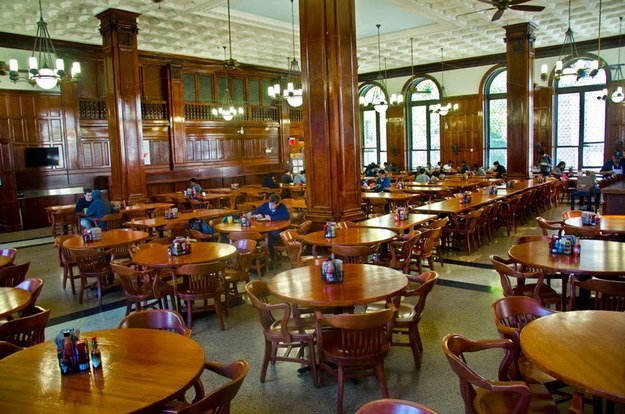 You got:

Ferris Booth Commons
Do you know that commercial where Oprah's like "I love bread"? If Oprah ate a CU dining hall, it'd be Ferris. Known for its pasta station and dessert bar, Ferris is where you go when you need some carbs. You can also get fruits and a salad, I guess, if you're into that. Ferris uses all disposable cups, plates, and utensils, which makes it great for taking someplace else, but not so much for the planet.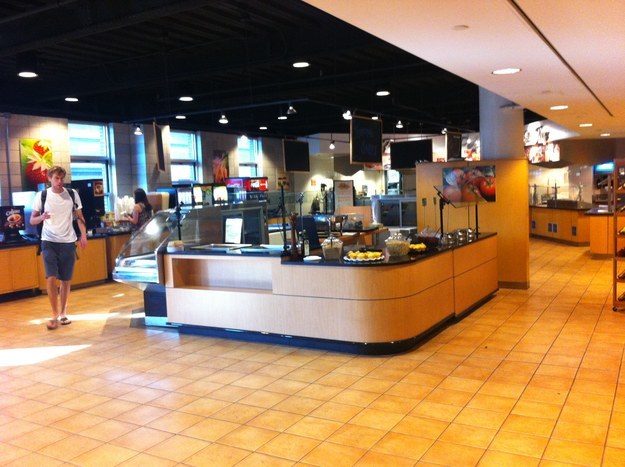 JJ's Place is like that cool aunt who lets you do whatever you want. Full of junk food and a minuscule salad bar, JJ's is there for your 2 AM cravings. You can't take anything out of JJ's place except coffee cups, so CU students have been known to stuff anything and everything into those cups, having a coffee cup full of JJ's gummy bears isn't an uncommon sight.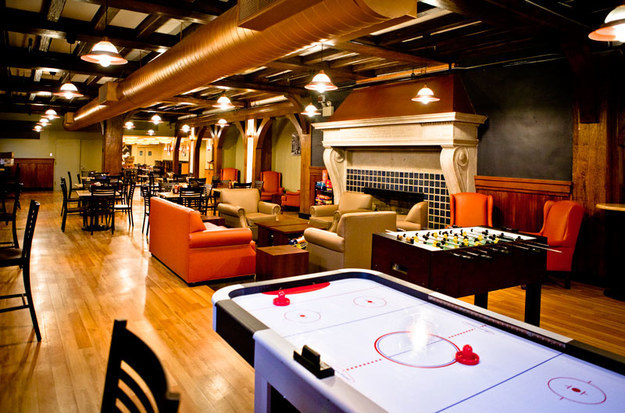 This post was created by a member of BuzzFeed Community, where anyone can post awesome lists and creations.
Learn more
or
post your buzz!