Meet Yesenia Moises, The Artist Reminding Black Girls Everywhere That Their Hair Is Beautiful
"I wanted to create a story that showed young Black girls that their curly, kinky, or coily hair is already beautiful."
Yesenia Moises is a person of many talents. She's an illustrator, a toy designer, and now a children's book author.
I recently came across the Bronx-based artist on Twitter when she posted illustrations as part of the #DrawingWhileBlack and #AfroLatinxsCreate hashtags and instantly became obsessed with just how vibrant and full of life they were.
And I'm certainly not the only one who felt this way:
Yesenia told BuzzFeed that as long as she could remember, she was always holding a pencil, trying to draw, but that the turning point in her art journey came when she watched anime on television as a kid. Shows like Sailor Moon, Dragon Ball Z, and Pokémon first lit the flame of inspiration in her.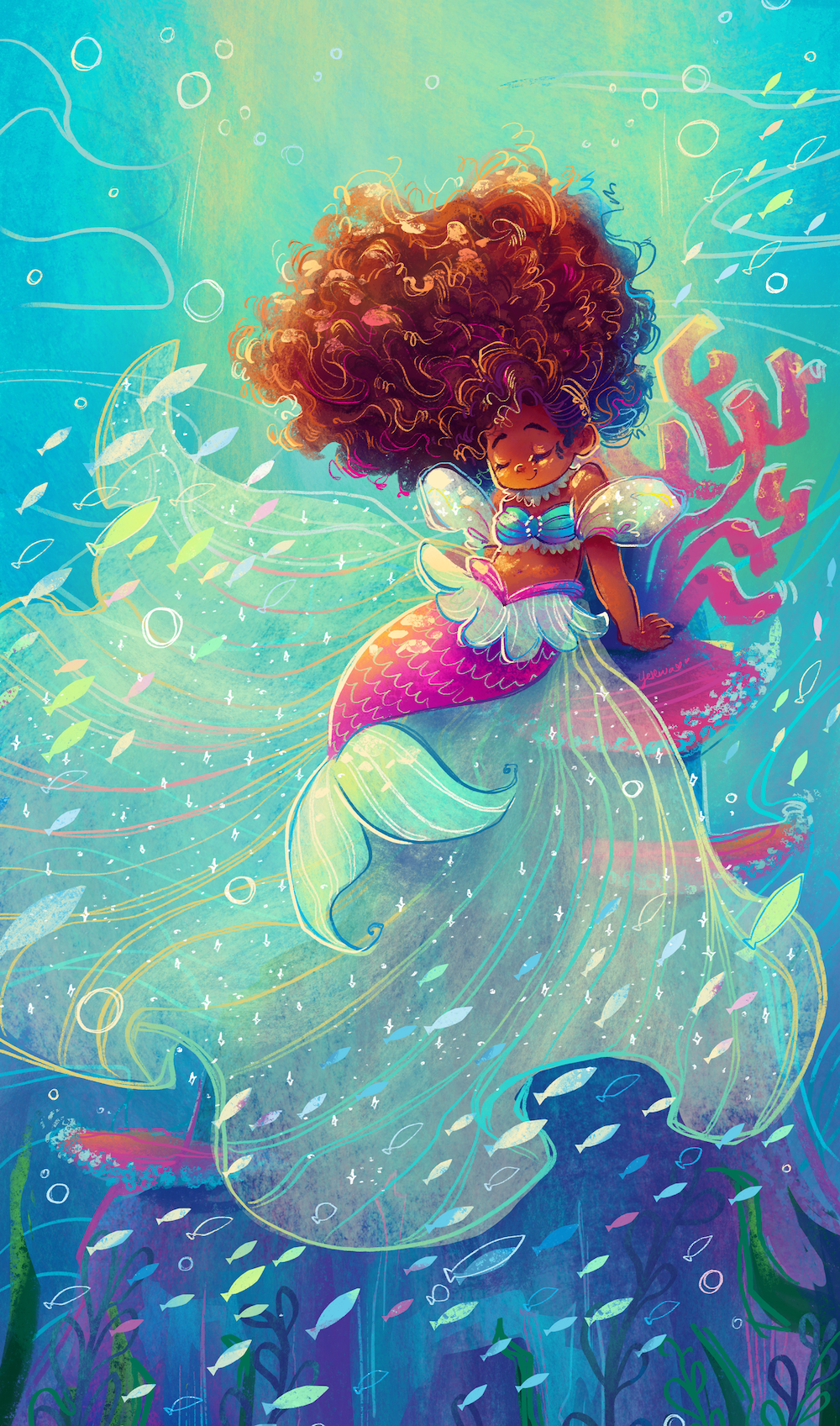 And despite not seeing herself in a career that didn't involve creating art, she said envisioning a future in it was tough growing up. "It was just a little tougher being that I grew up here in the Bronx and going to inner city schools that weren't very well funded — so seeing the path there was very difficult. For the most part, I didn't hear about many people pursuing these kinds of careers."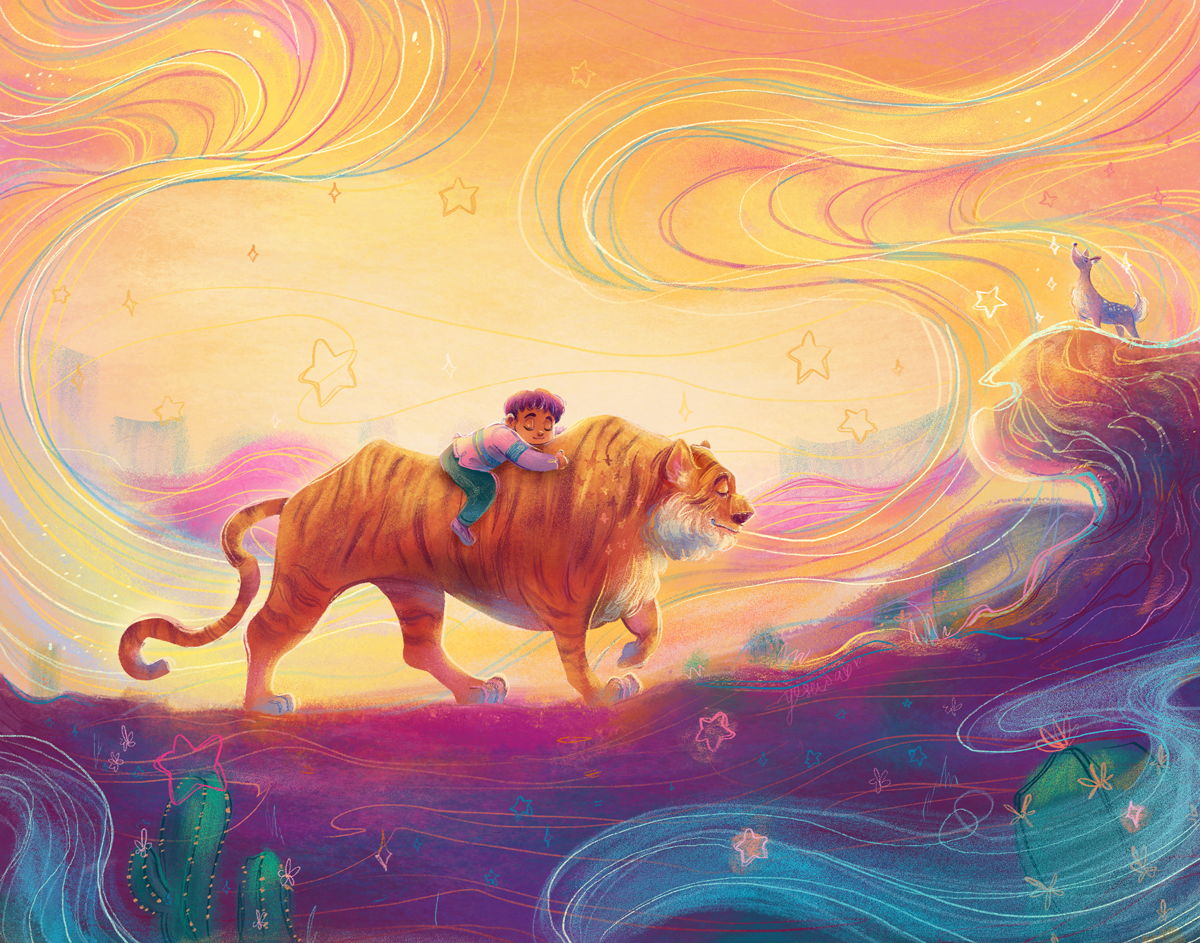 But once she started getting into video games and manga (Japanese comics), she realized that she too could carve her own path within the field. She said, "I started creating fictional worlds and characters inspired by the things I was consuming. Seeing that kind of stuff [video games and manga] really had an impact on me. It made me realize that, 'Wow, like there are different ways of telling stories other than just the kinds of stuff that'd I'd see in our part of the world.'"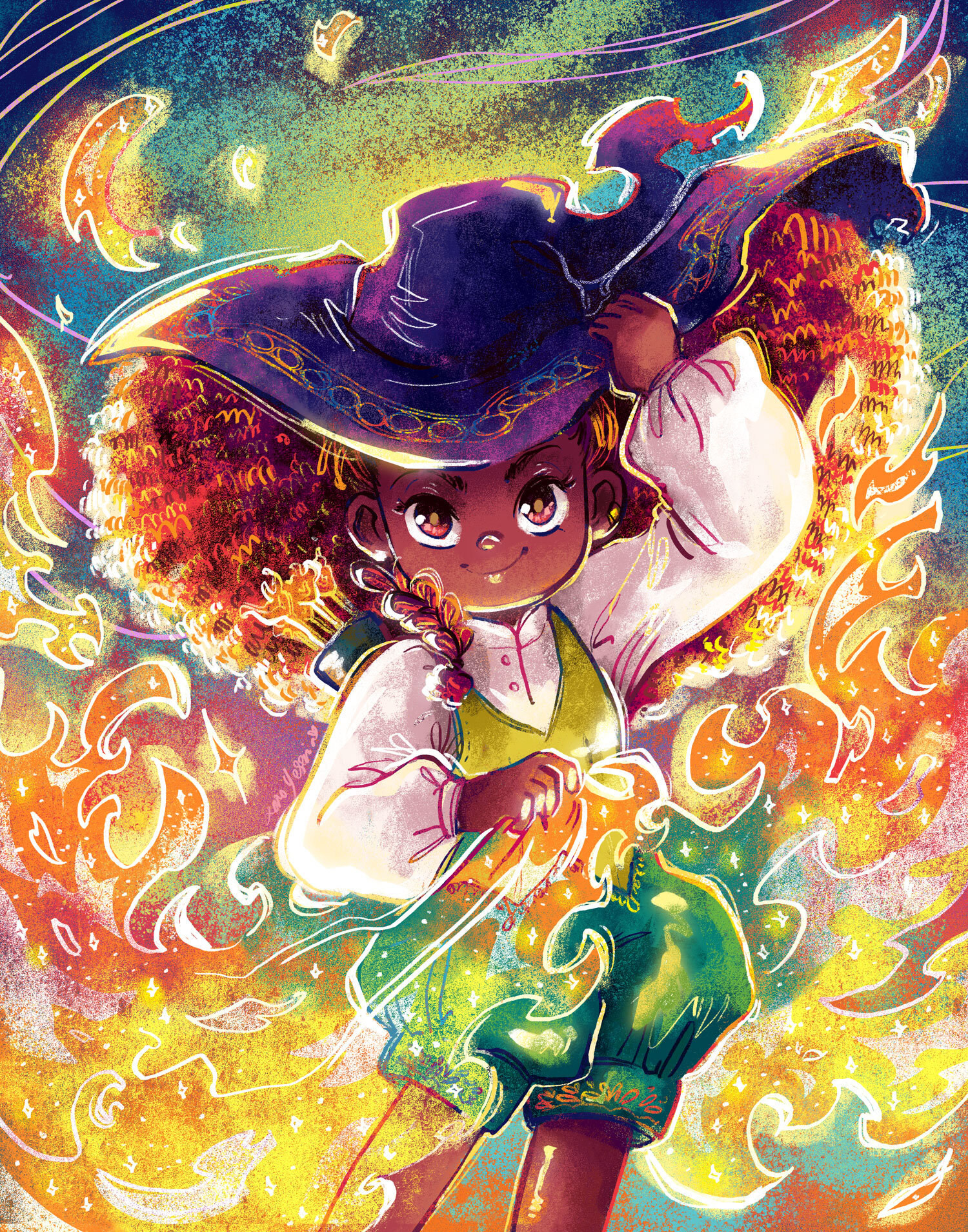 And boy did she carve that path! In 2019, Yesenia got the opportunity to illustrate a children's book titled Honeysmoke by Monique Fields, which tells the story of a biracial girl who looks around the world for her color and eventually comes up with a new word for herself: Honeysmoke.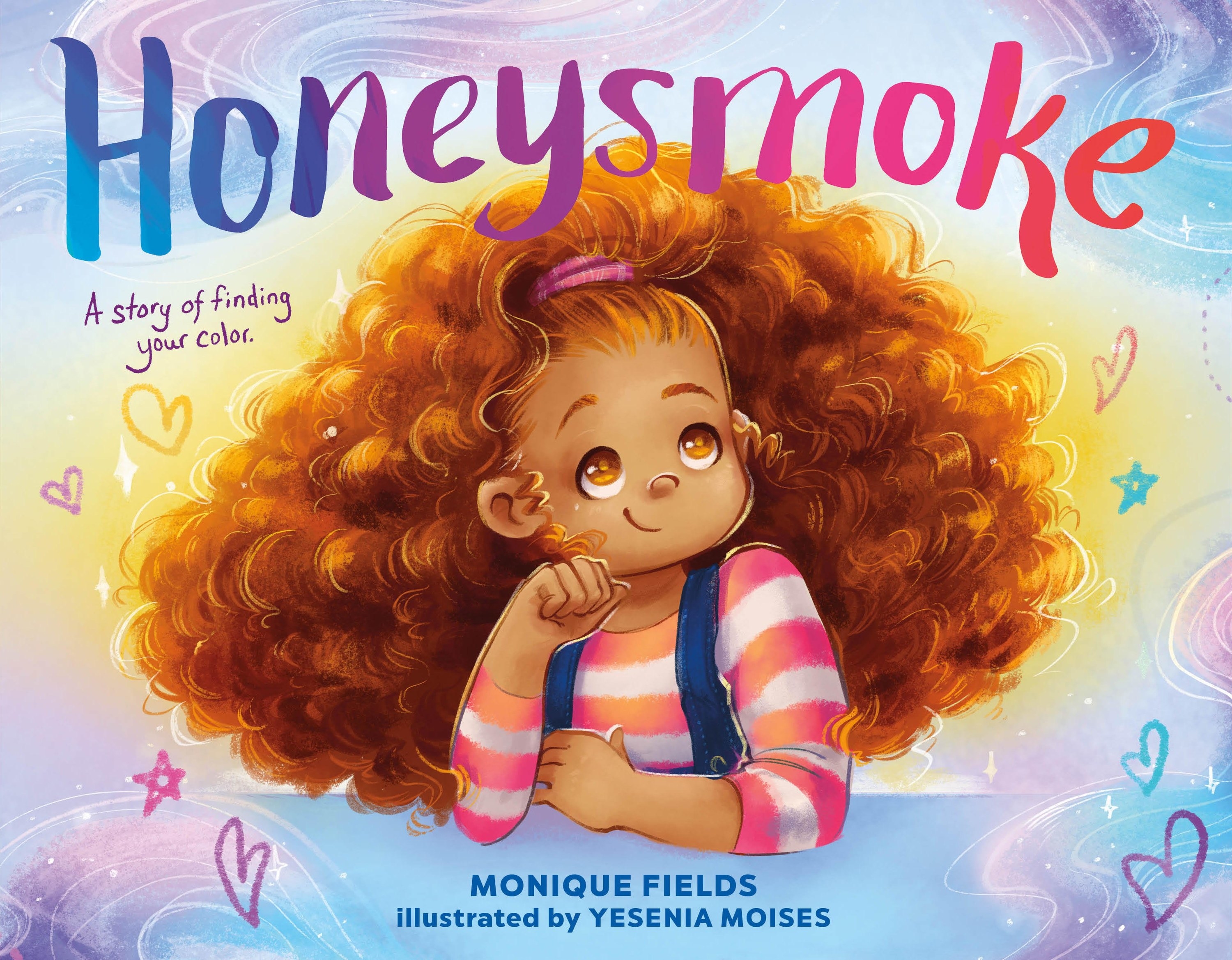 And much like I found Yesenia through the #DrawingWhileBlack hashtag this year, Yesenia was discovered by Macmillan (Honeysmoke's publisher) when she posted her art on a whim using the same hashtag back when it was created in 2017.
Her lesson to every other artist out there? "I'm a product of the internet. Post something, somebody might see it!" The power of self-promotion! So powerful, in fact, that Honeysmoke eventually led into Yesenia pursuing her upcoming self-authored and self-illustrated children's book titled Stella's Stellar Hair.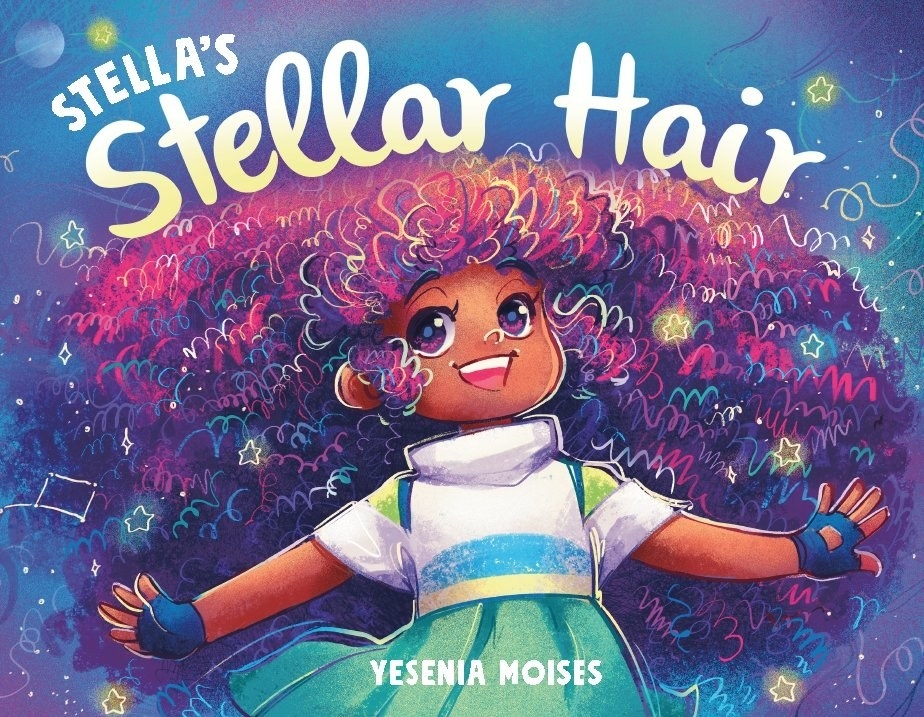 The book, which comes out Jan. 5, 2021, is about a young girl named Stella who needs help deciding on which hairstyle to wear for the Big Star Little Gala. She rides around on her hoverbaord and visits several different aunties around the solar system for their guidance.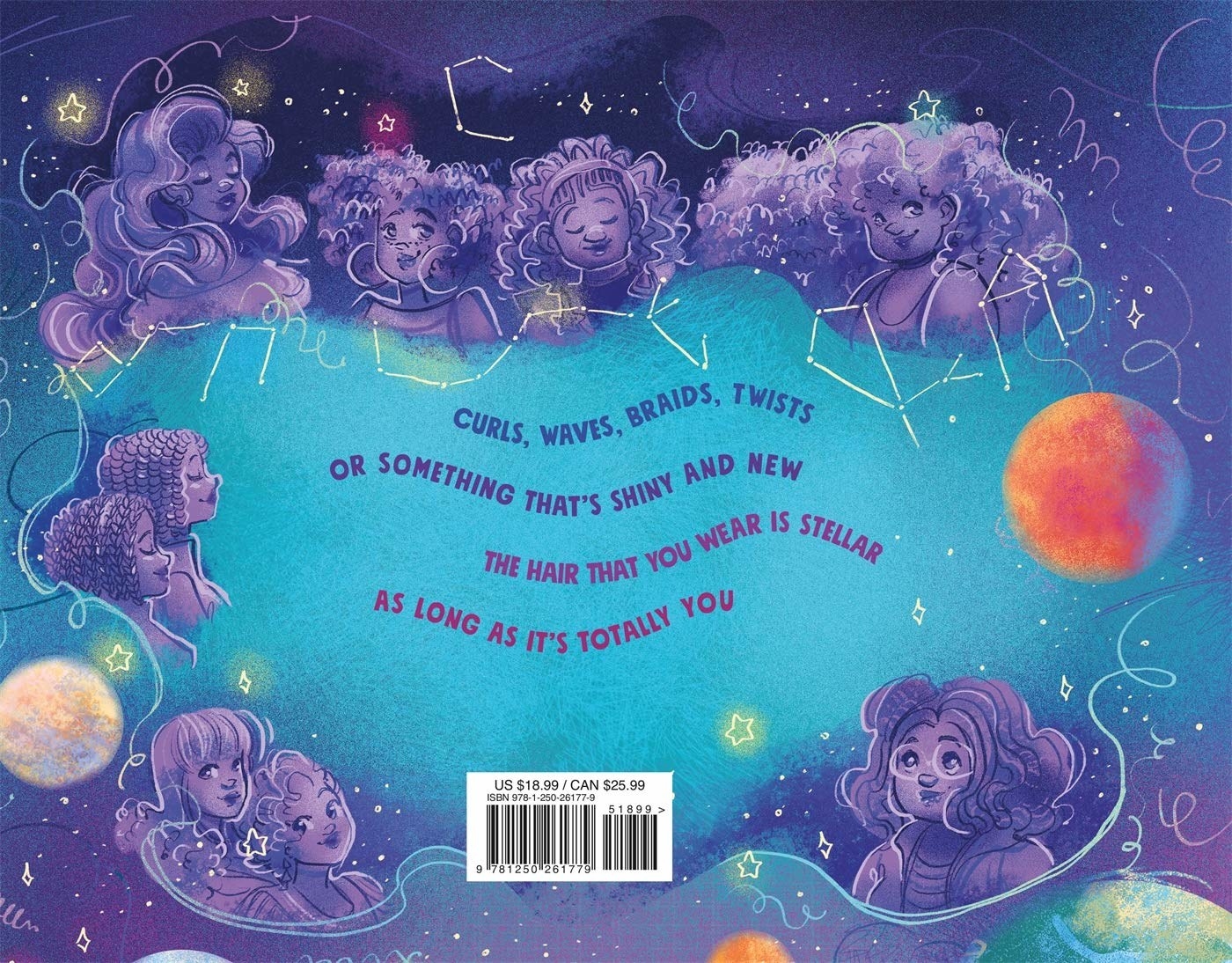 Yesenia wanted to tell this story because when she was growing up, she didn't always love her own hair, and she knew that other young Black girls might feel the same way now. She wanted them to feel beautiful as they already are.
I wanted to make a story about loving your own hair because I didn't really like my own hair for a very long time. You'll have parents that that'll want to do a blowout or put a relaxer in their kid's hair — if their hair is a lot more tightly curled than they'd like. It's very common and very accepted, especially with things like telenovelas that are really pushing this narrative that beauty is tied to soft, luscious hair that blows in the wind. I didn't fit that mold, so my mom had to do something about it. She straightened it and relaxed it for years, and it bothered me after a certain point. It didn't really make sense to me that anytime I'd have a little bit of new growth coming out of my scalp that it needed to be tamed, as if it was unruly. There was so much negativity being sent towards it and I wanted to just let it be. And so in going through that natural hair journey myself, I realized there's probably still a lot of Black girls out there growing up feeling like their hair isn't very beautiful, or that they're hair needs to be "done" for it look presentable. I wanted to create a story that showed young Black girls that their curly, kinky, or coily hair is already beautiful. This is for you!
Her pieces are a perfect reflection of her message, and much like her art, she said her book evolved as she created it. When she draws, she goes with the flow. "It's very intuitive, it's impulsive, it's something that I don't really know what will come of it as I'm working on it. I'm figuring out things as I'm going along. It's sort of like a journey of discovery with each and every piece. It makes everything really different and exciting."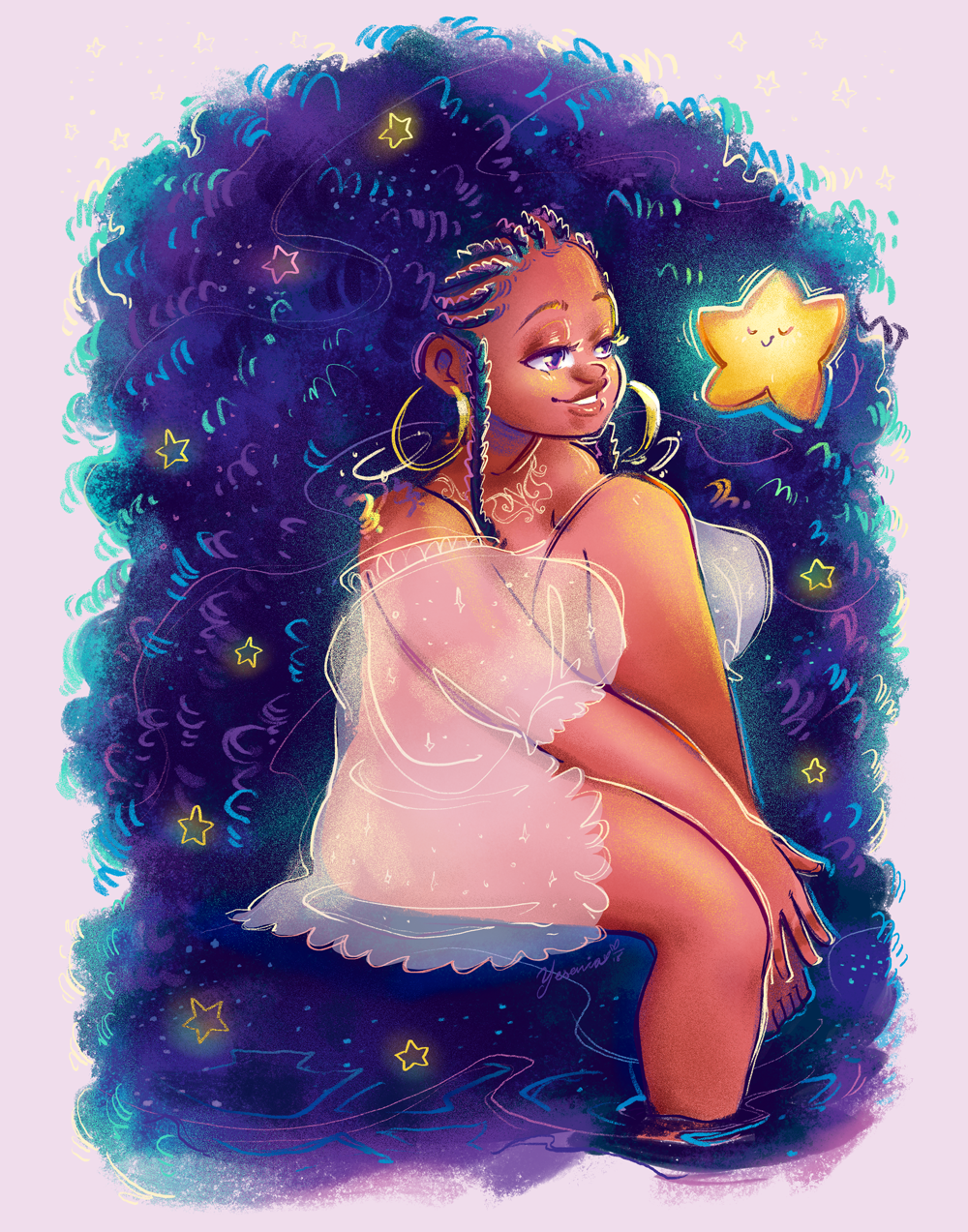 And given that she's created quite a bit of art, Yesenia also runs her own Etsy store called ChillinInSpace in which she sells prints of her art, pins, and keychains.
So what's next for Yesenia? She says she wants to continue writing and illustrating children's books, and says some more things are in the works. She ended with, "The future feels very exciting. It feels very vibrant, colorful, feels stellar."