1.
This guy who is America's next top impotence model:
2.
This waiter who was honestly not at fault: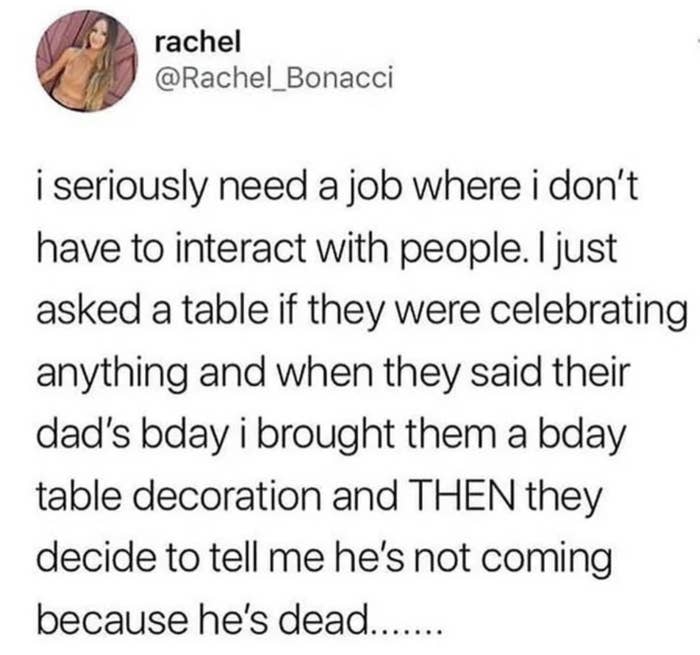 3.
This boyfriend in an awkward situation:
4.
This tired student:
5.
This person who got too confident:
6.
This Texas Roadhouse lover:
7.
This Doctor of Philosophy who got chewed out:
8.
This long-distance couple who got too eager to see each other:
9.
This person who was just looking for love:
10.
This person whose nice gesture backfired:
11.
This guy who probably didn't get the job: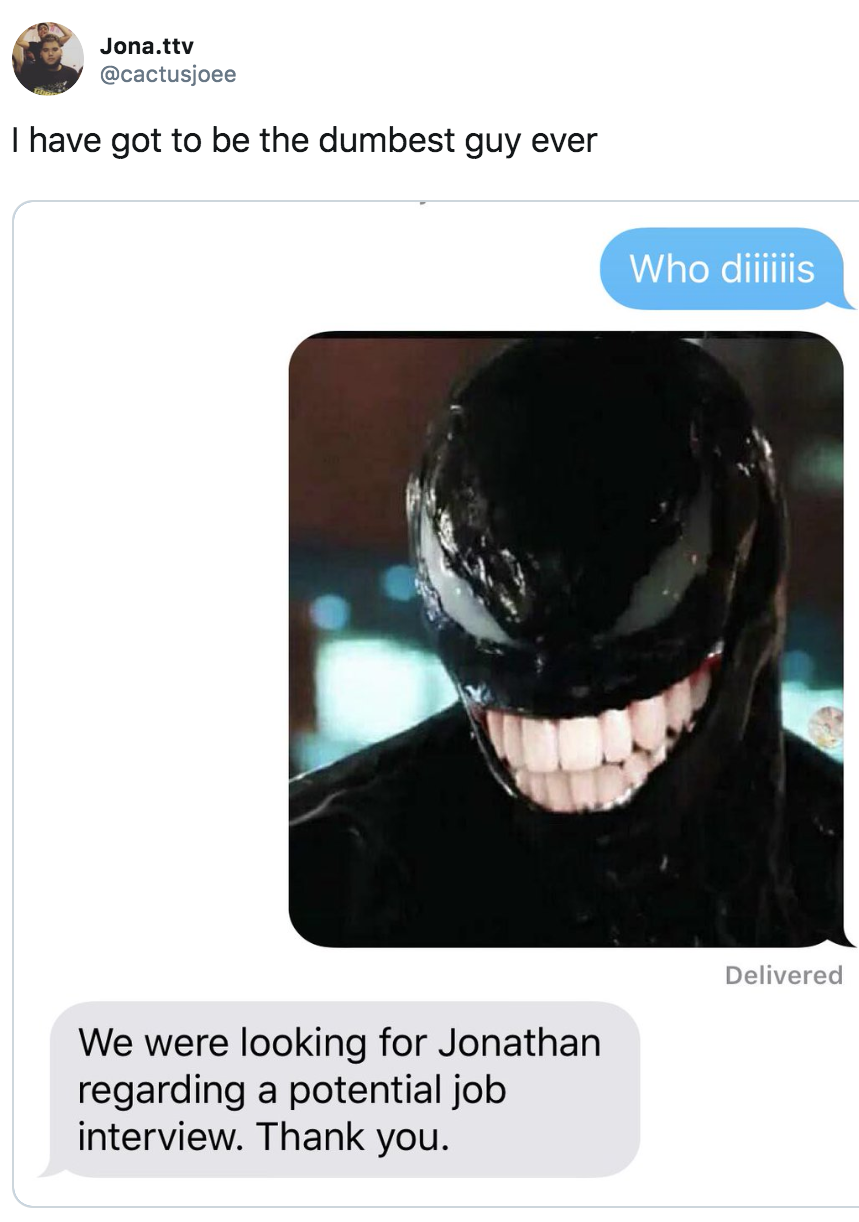 12.
This party-goer who was just looking to have fun:
13.
This guy, whose real name just wasn't good enough:
14.
This person who hopefully came up with a bigger lie to cover this one up:
15.
This man who got close to scamming, but not close enough:
16.
This girl who found out the dangers of social media the hard way:
17.
And finally, this guy who learned never to mess with a photographer: