1.
When Angela was having a miserable day and Dwight was there to comfort her: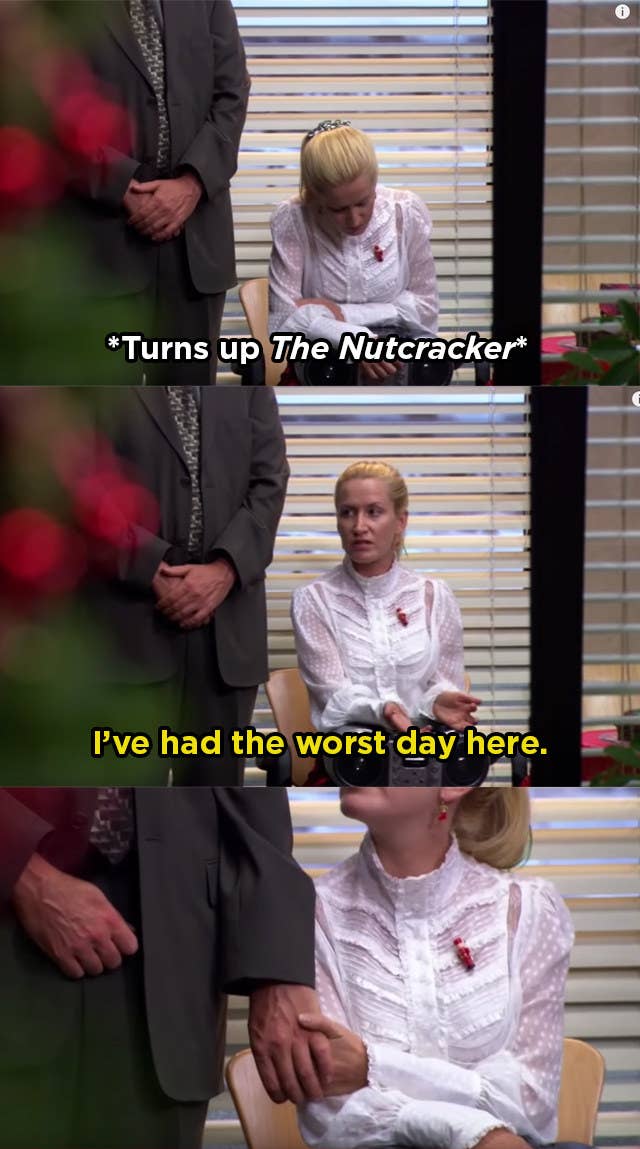 2.
And then when he cheered up her up even more by assisting her in singing "Little Drummer Boy":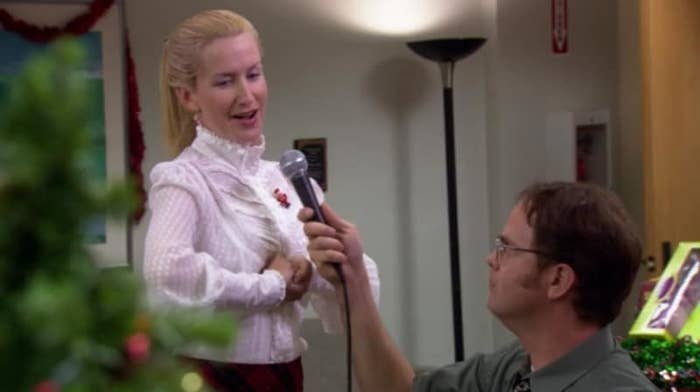 3.
When concussed Dwight just wanted to let his sweetheart know that she's ~extra~ sweet:

4.
When Angela was one step ahead in order to help Dwight in his Beach Day mission:

6.
When they shared an insanely cute (and private) dance outside of Phyllis' wedding: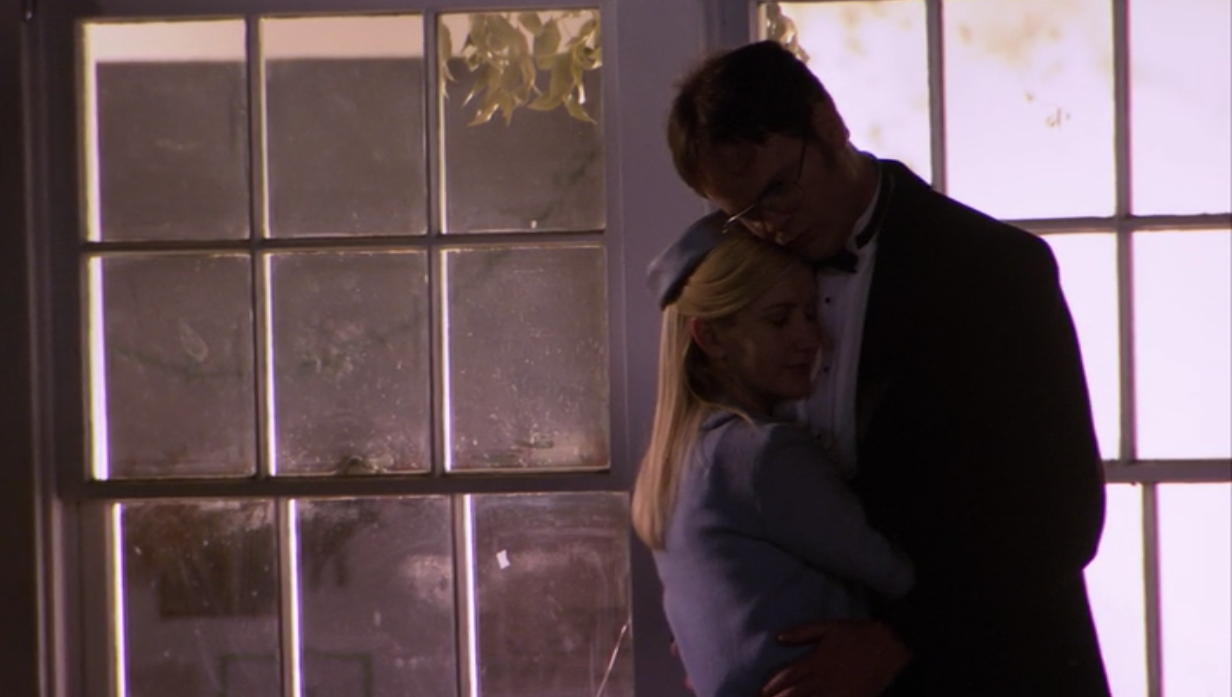 7.
When Angela truly outdid herself and got Dwight the best gift anyone could ever get him:

8.
And, however misguided and insulting, when Dwight gave Angela a key to his house:

9.
When they appreciated each other's humor: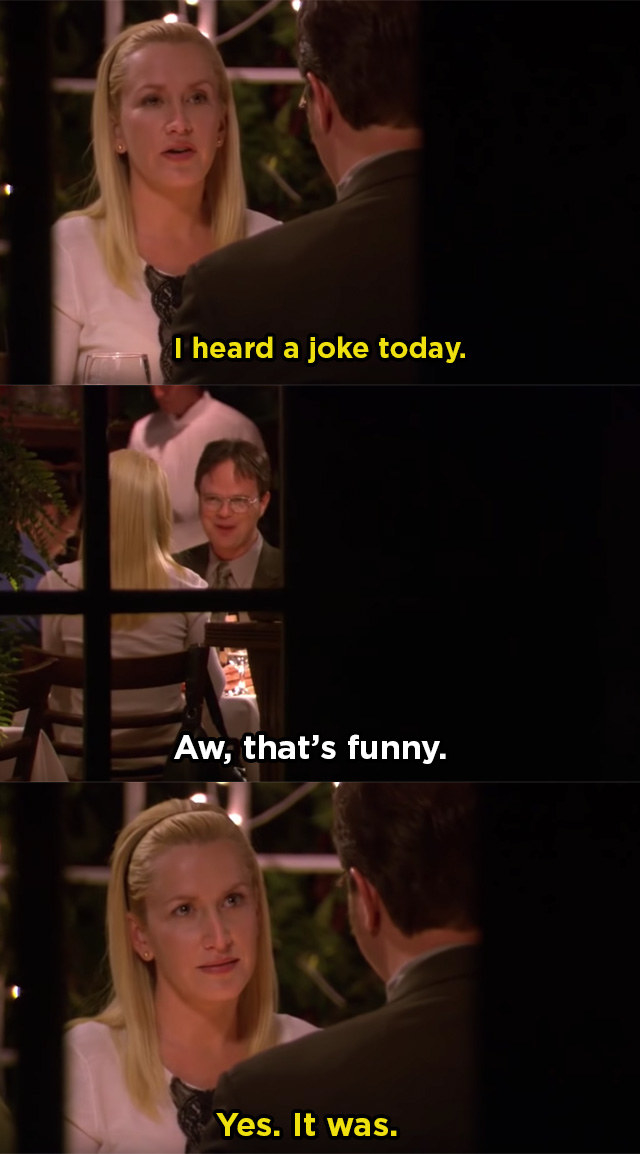 10.
When they called each other pet names: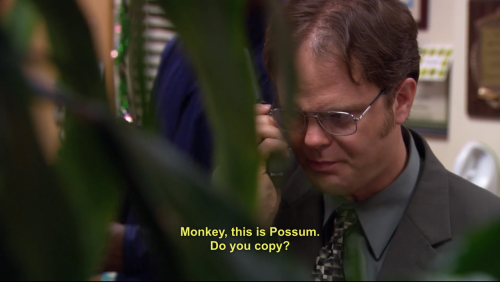 11.
When they tried to sneak around in the office without anyone noticing:

12.
And when they tried to do it again: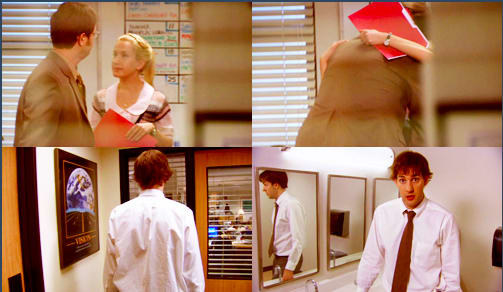 13.
When Dwight was there to support her hatred of jazz:

14.
And when they both asked Toby a very important sexual question: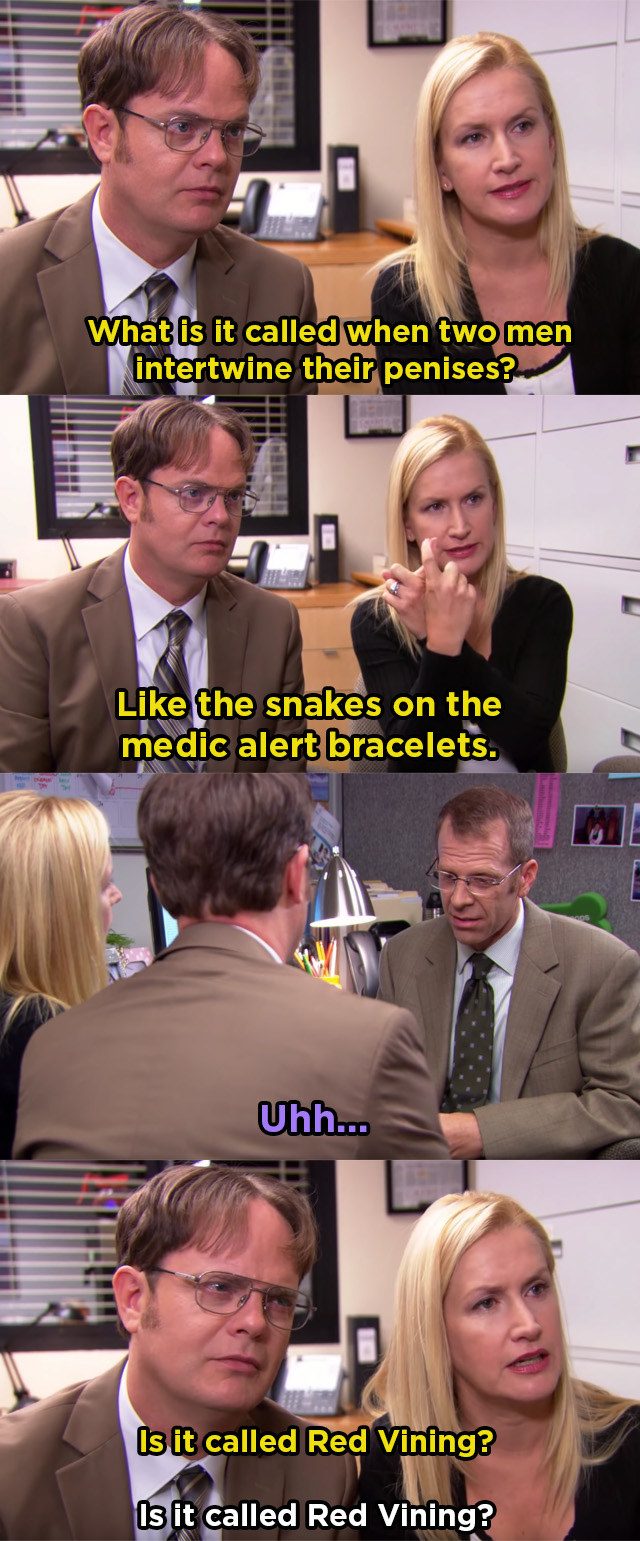 15.
When Dwight really messed up, but he tried his best to fix it:

16.
And then when he tried to diffuse the situation with a technicality: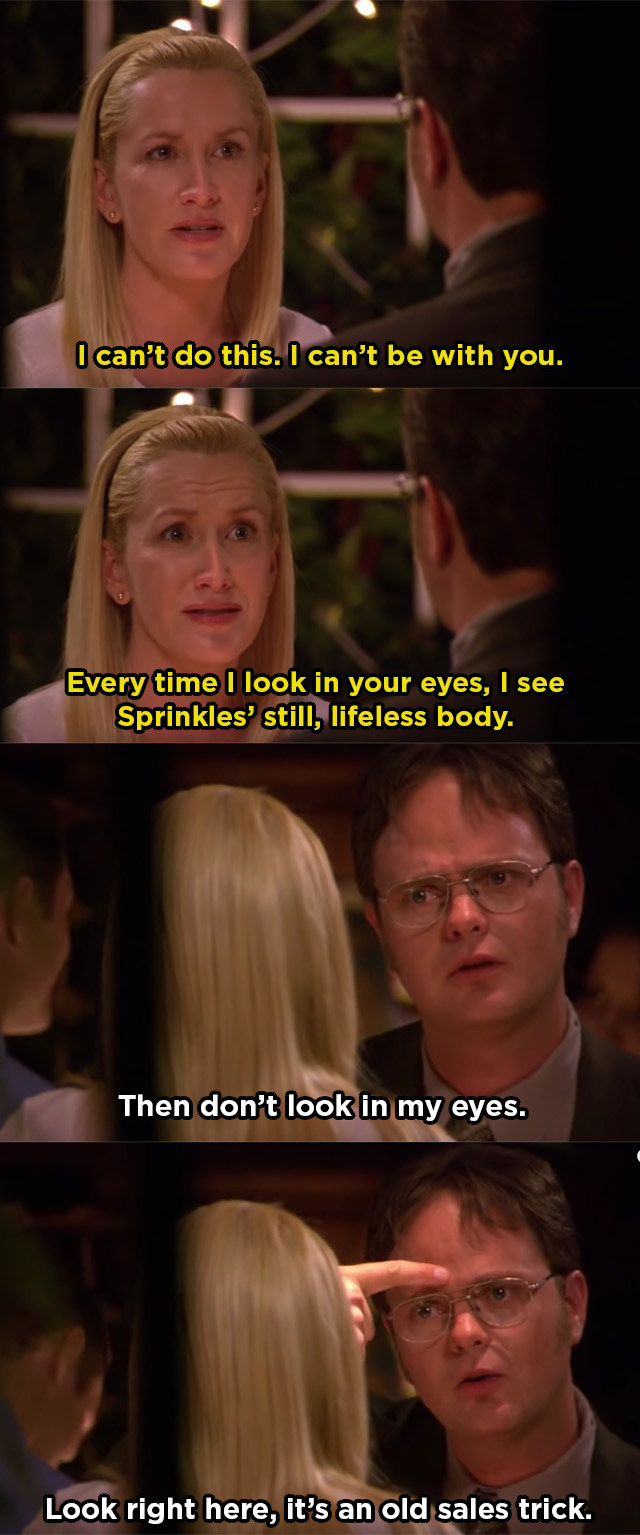 17.
And then again when he tried to show Angela just how much he loves her:

18.
When hearts had been mended and Dwight got down on one knee:

19.
And finally, when all was well and good, and Dwight and Angela finally said "I do" in their graves: