I'm Pablo and I hate shopping. As a dude with a bit more love on his handles, being in a fitting room is always exhausting. I want to have a good relationship with my body, but shopping sometimes doesn't allow me to do that.
My style could best be described as "I don't know what the hell I'm doing." Every single one of my shirts is black. I'm not goth (I wish I was), I just find that black helps me blend in, because I'm too afraid to stand out.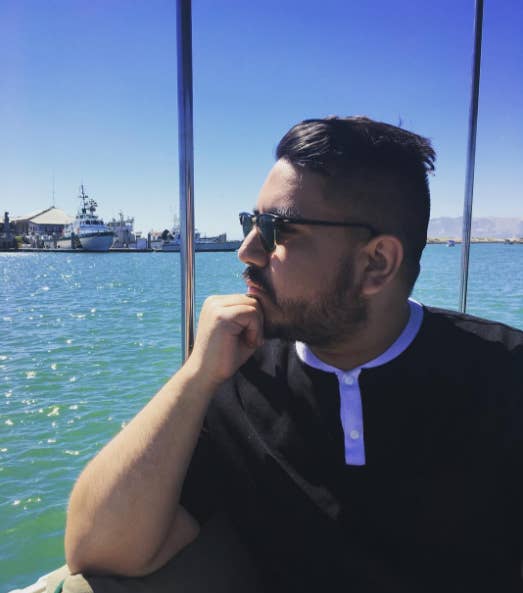 So in an effort to actually make fashion fun again, I decided to try out some online styling services to become the unapologetic "me" I've always wanted to be.
The rules were as follows:
1. I would subscribe to three different online styling services and do exactly as they said to see which one I liked best.
2. I wouldn't tell them that I was writing about the service so that I would get the same experience anyone else would.
3. I would follow their recommendations as best as I could.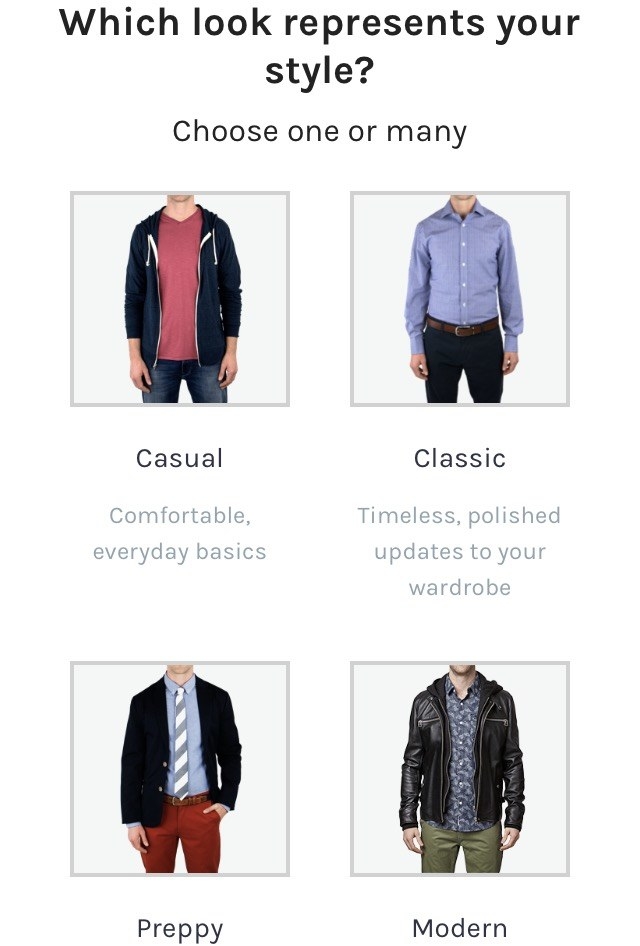 How the clothes made me feel:
When it first arrived, I was surprised to see that the clothes came in a bag and not a box like the site suggested. I expected this type of betrayal from my ex, not my styling service. Once I opened it, I felt like the clothes weren't as adventurous as I had hoped. In their defense, I'm not exactly trying to land a Vogue cover either. Upon trying each thing on, I didn't feel the need to sob at my reflection, which is a rare occurrence when trying anything on these days. I have a short torso so the shirt was longer than I would have liked it, but the real winners here were the pants and the jacket. I'd rather get teeth pulled than go pants shopping, so the fact that these hugged my thighs and waist so beautifully was an absolute #blessing. The jacket isn't something I would have ever looked twice at in a store, but having Bombfell suggest it felt a lot like having a friend tell me "come on, try it on, it'll look good!" In this case, I'm glad I listened, because the jacket is now one of my faves!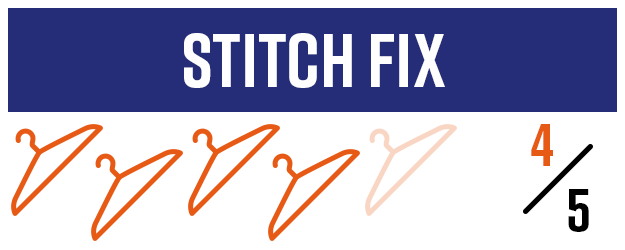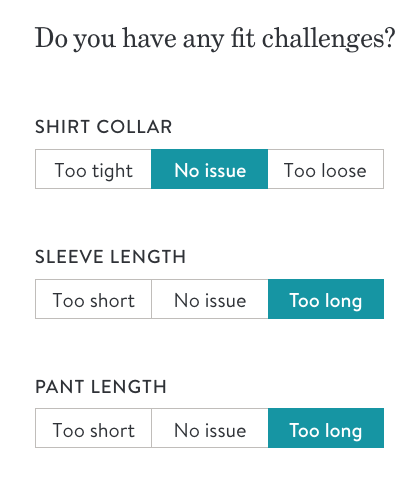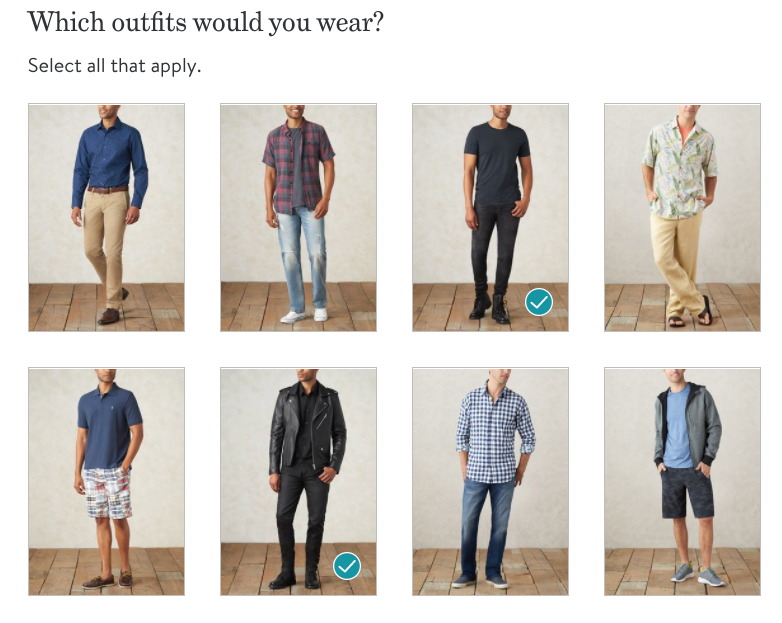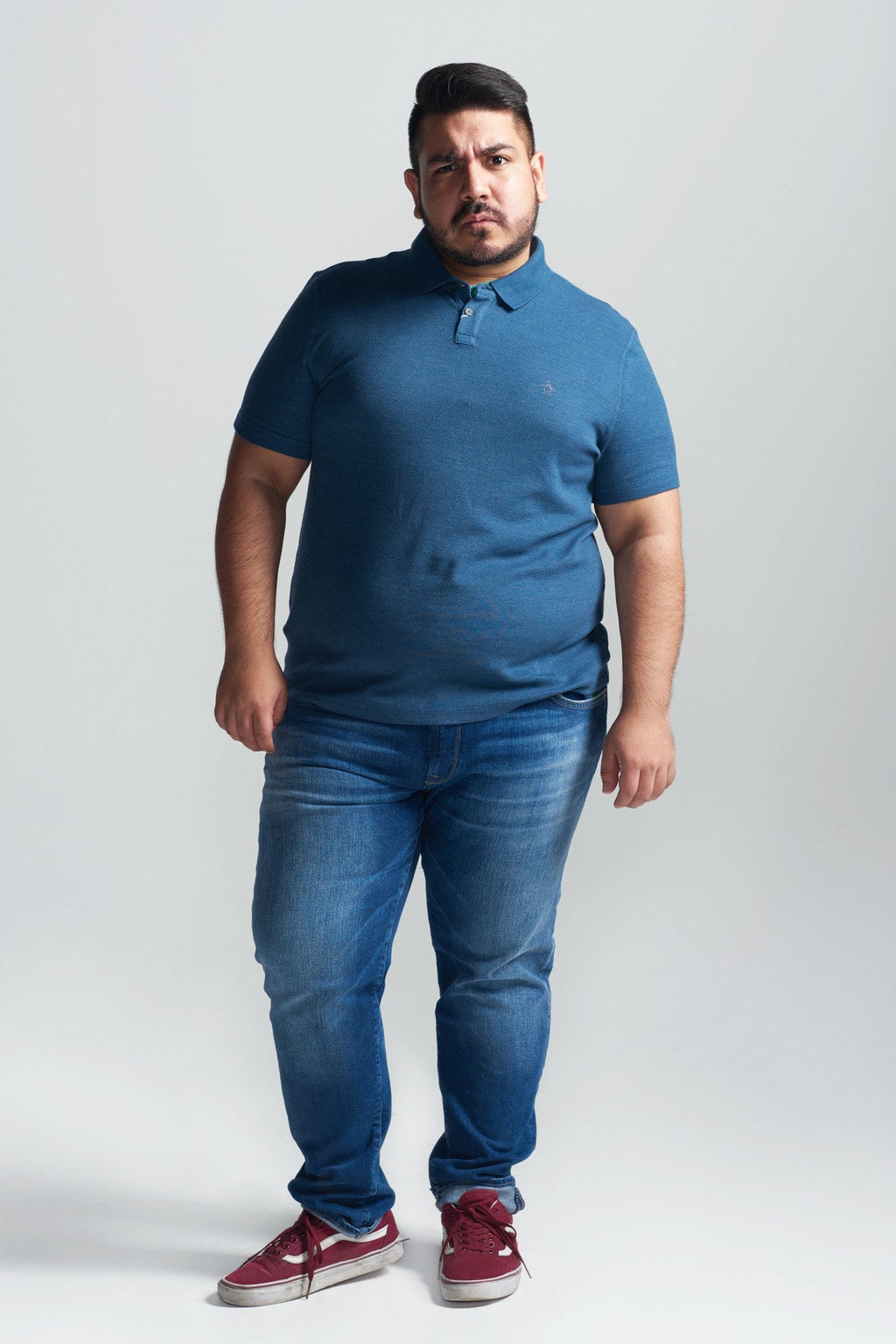 From left to right: Original Penguin Bering reversible polo, $69.00; Boconi Brewster center stitch casual belt, $38.00.
How the clothes made me feel:
I know what you're thinking, "wow...basic." Well I hate to break it to ya bb, but I'm basic and proud! Sure, I love fashion that's risky and takes me out of my comfort zone, but the truth of the matter is, I want something I'll actually wear. This box did just that. When I saw that the pants were "slim fit" I immediately assumed they wouldn't get past my ankles, so I avoided trying them on until the very last minute. As it turns out, these were the best pants out of every box. I definitely had to do one or two squats to stretch em out a bit (you know the squat), but after that they fit like a glove. The polo and shirt also fit beautifully, but the fact that they weren't black made me weirdly uncomfortable. IDK if this insecurity makes a whole lot of sense to y'all, but even something as simple as light grey makes me feel exposed. It's something I'm working on, but I'm glad this box confronted me with that fear.
Trunk Club (2/5)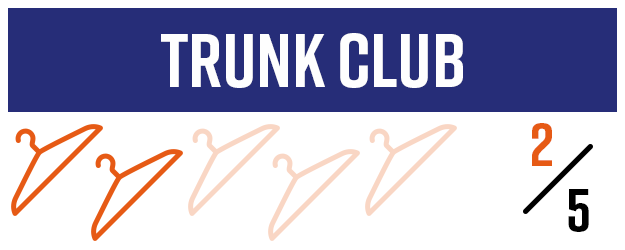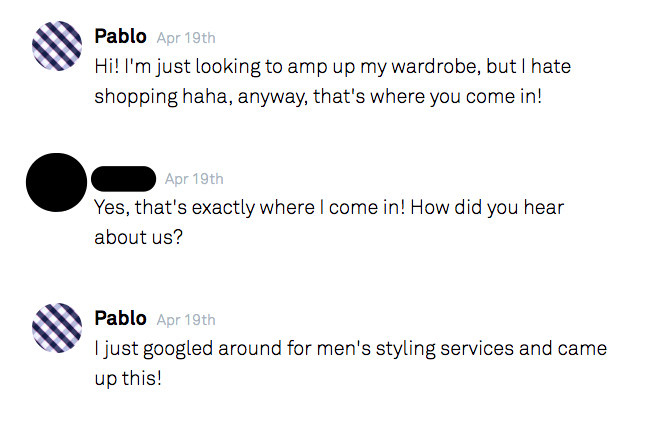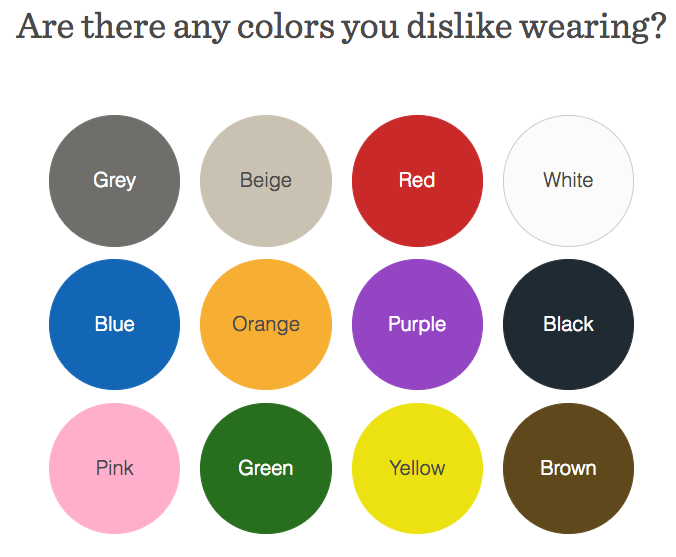 How the clothes made me feel:
I like to call these looks "thicc business daddy." TBH, I wasn't a fan of most of these options, but that's only because I didn't give much direction to the stylist. My bad. If I was going on a job interview however, most of these looks would look great. However, I have no interviews in my future and I'm able to dress casually at work, so the more formal looks weren't too necessary. When I received this box in the mail, I was surprised to see it was LITERALLY a trunk. I was also surprised to see that most of the shirts were one size bigger than I had asked for. Thanks? This wasn't much of an issue for the button-ups, but the poor polo fit me like a dress. As far as the pants went, if you thought I had a panic attack wearing light grey, just think how I felt in WHITE PANTS. Spoiler: not great. But that's a good thing, right? After all, my comfort zone is the size of a box of raisins. Though I really wanted to like these options, I can't pretend I did (minus the shoes and black pants.) I can admit that they ARE good clothes, just not good for me.