You remember Blue's Clues. Hell, you're probably still waiting for your salt and pepper shakers to talk back to you.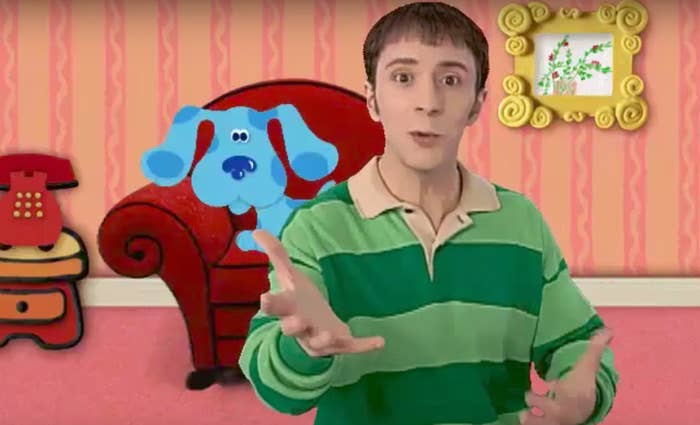 And you most certainly haven't forgotten about the two hosts who started it all, Steve and Joe.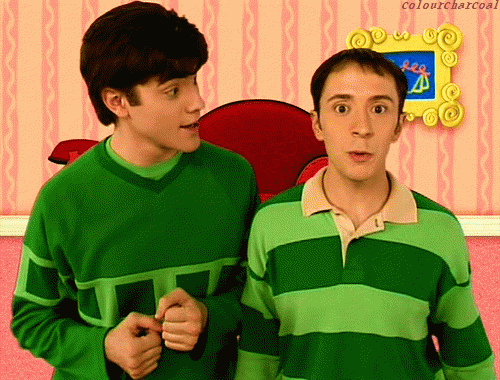 Well, I have great news, the original crew is back and better than ever! Both Steve and Joe are set to make a guest appearance on the reboot's premiere. The show is now named Blue's Clues & You! and has a new host, Broadway actor Joshua Dela Cruz.
Needless to say, people were feeling real emotional about it:
It's very apparent that the show now takes place in 2019, given that both Steve and Joe appear in what looks to be FaceTime on the back of Josh's handy dandy notebook.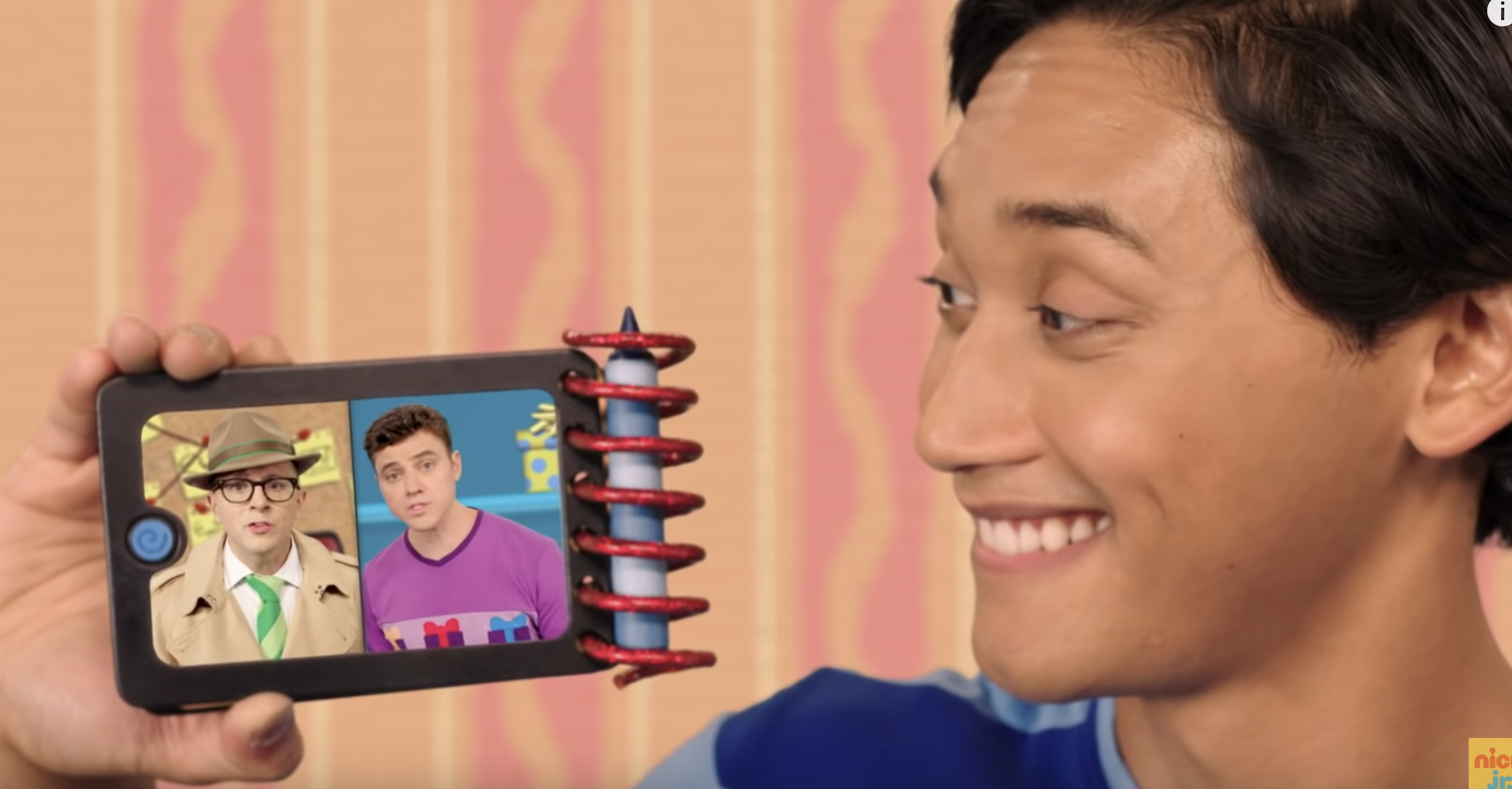 Steve is now a detective at the Blueprint Detective Agency, so I guess that college education he left us for really paid off. And Joe is apparently working at (or owns) a present store.
The two speak to a new 3D-lookin' Blue and try to figure out what snack she wants.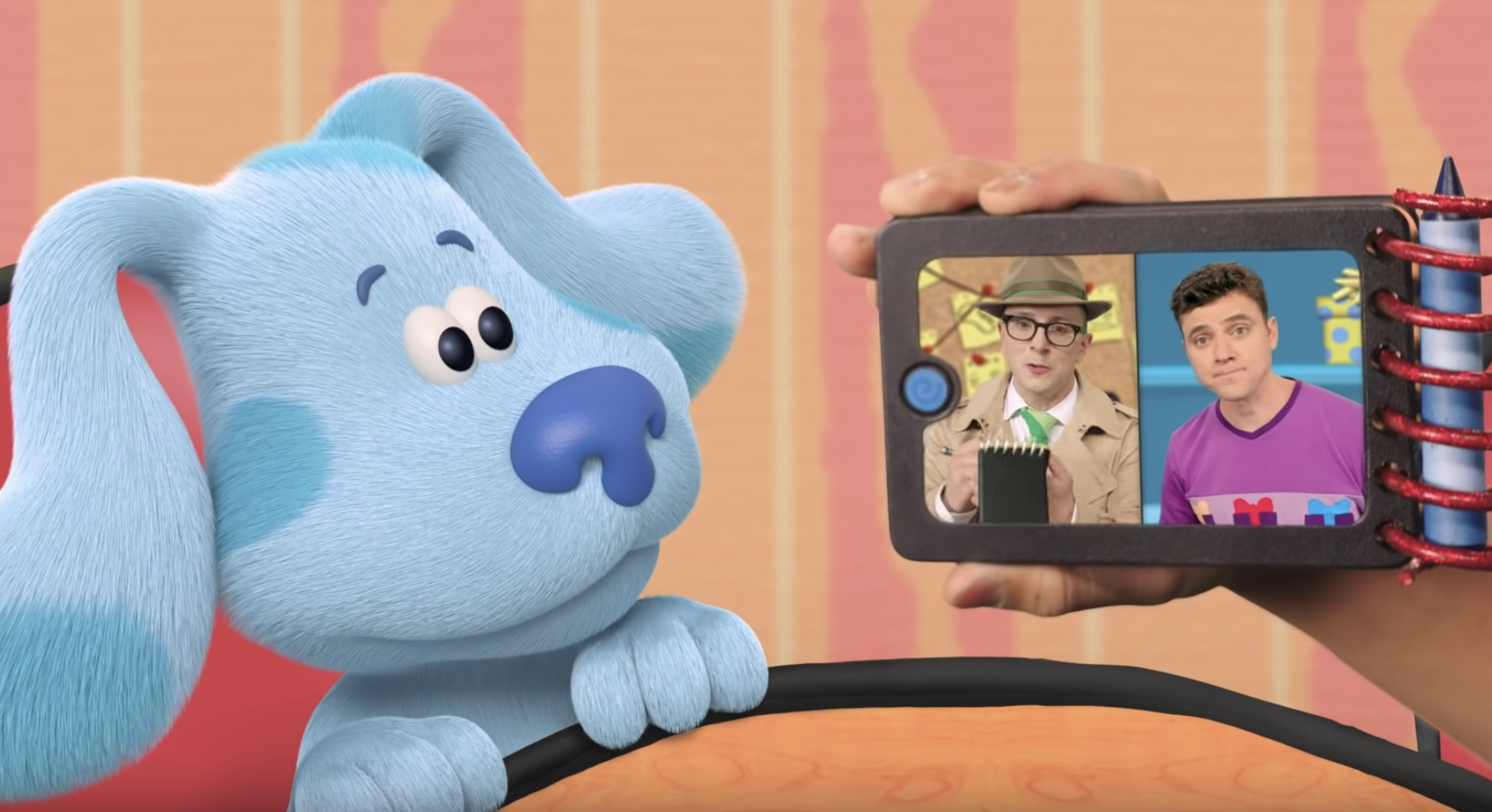 But as usual, Blue lovessss drama and forces Josh to hunt for clues instead of just telling him what she wants. Typical.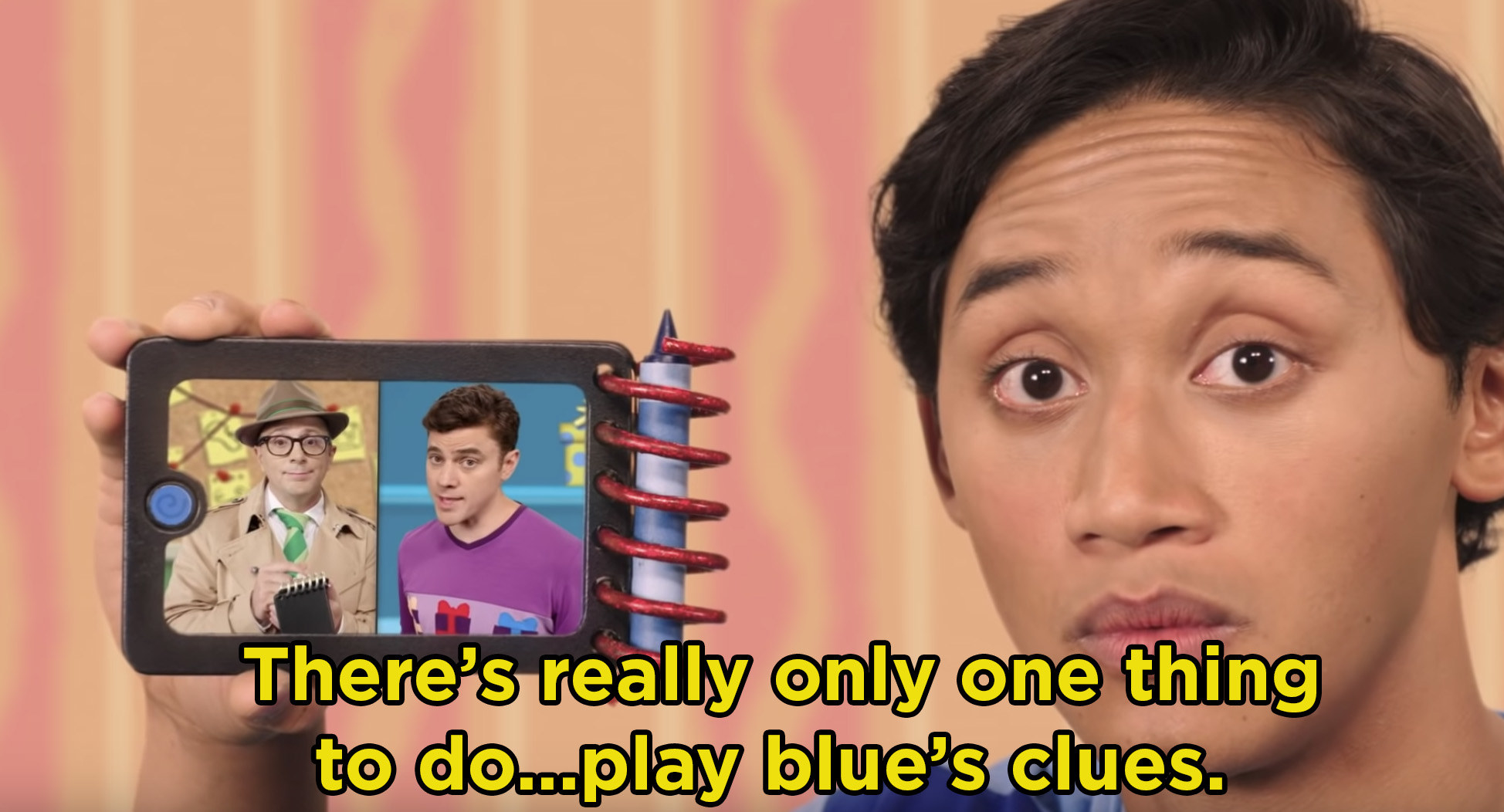 And finally Steve, in a sentimental moment, speaks straight to the camera and asks us, and the new generation of Blue's viewers, to help Josh out on this journey.
In conclusion, I don't know why all of this is making me tear up, but it did, and I'M NOT ASHAMED.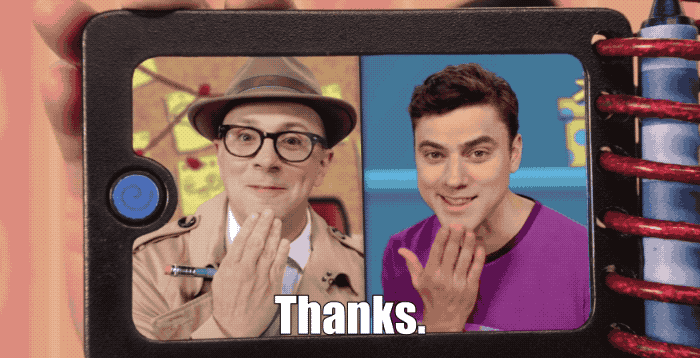 You can catch the whole gang when Blue's Clues & You! premieres Nov. 11 on Nickelodeon.