It's the holiday season again, which means it's time for Santa to break into people's homes, Rudolph to get bullied for the 82nd year in a row, and Spotify Wrapped screenshots to flood your social media pages for the next week or so.
If you don't already know what Spotify Wrapped is, it's a yearly campaign by Spotify in which users can see which songs and artists they streamed the most on the platform in the last year.
With over 9.1 billion streams, the Puerto Rican reggaetonero is 2021's most streamed artist globally on the platform and beat out other top artists like Taylor Swift (who came in at #2) and Justin Bieber (who came in at #5).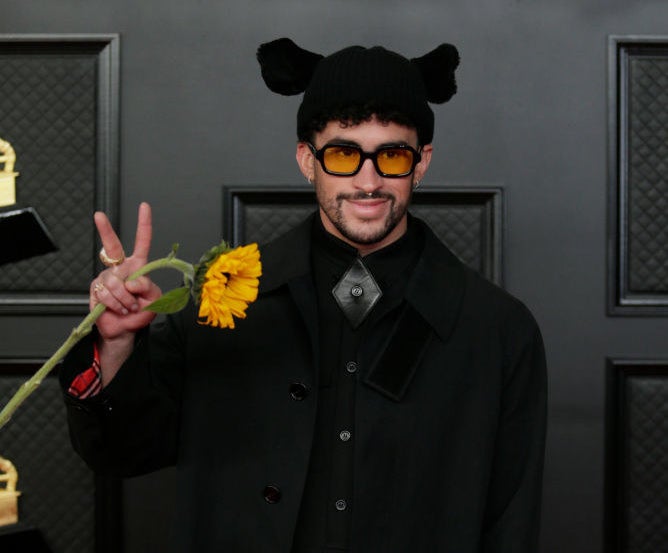 Now, this isn't the first time my man has won this achievement. He was the #1 artist in 2020 as well, with over 8.3 billion streams — which goes to show just how big his fanbase has gotten over the course of one year. This also makes Bad Bunny the first Latino artist to hold the title consecutively.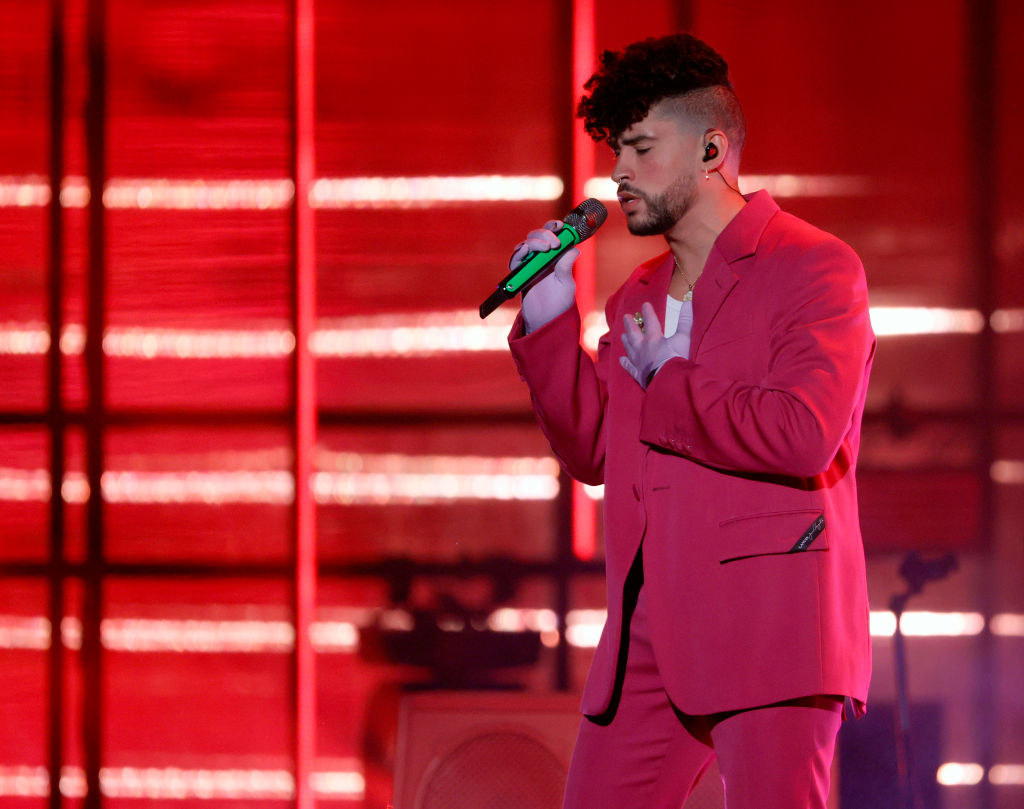 His album YHLQMDLG was the most streamed album of 2020 and is still going strong by holding a spot in the 20 Top Albums for 2021 globally. His follow-up album, El Último Tour Del Mundo, which came out just nine months after YHLQMDLG, held the #8 spot in the Top 10 albums globally of 2021.
When asked how he felt about this incredible achievement and what we can expect in 2022, Benito (aka Bad Bunny) told Spotify, "The same. I don't go into it to be the number one most streamed artist. I just make music. I just enjoy my 'work.' I hope 2022 is going to be great."
And if this wasn't enough of a win, there are 11 other Latino artists who held a spot within the Top 50 most streamed artists globally. These include: J Balvin (#7), Rauw Alejandro (#12), Myke Towers (#18), Ozuna (#25), Anuel AA (#32), Maluma (#33), Jhay Cortez (#37), Daddy Yankee (#39), Farruko (#41), Sech (#44), and Karol G (#48).
With over 559 million people who speak Spanish worldwide, and many more non-Spanish speakers who appreciate Spanish-language music, there's no denying that Latino artists will continue to dominate the industry for years to come.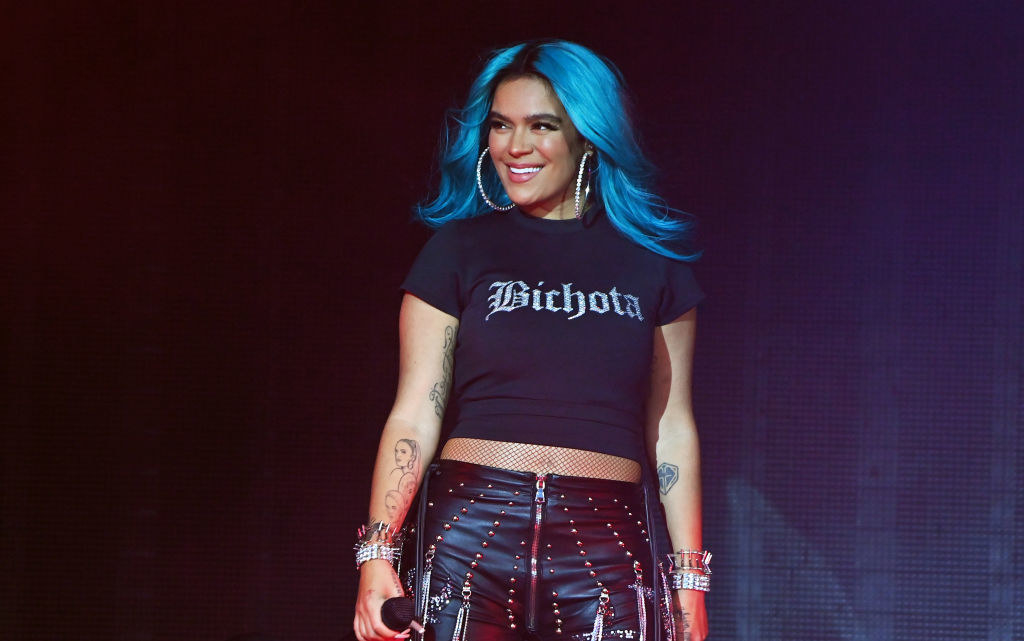 Congrats on your achievement Benito!