Any Selena news is good news, and today we've all been blessed! Allow me to present to you the first official trailer for Netflix's Selena: The Series.
The show, which dropped a teaser trailer earlier this month, is a coming-of-age drama that follows the life and rise to fame of the legendary singer Selena Quintanilla.
Selena is played by two actors in the series: First by Madison Taylor Baez as young Selena...
...as well as Walking Dead star Christian Serratos as adult Selena.
The series will also follow Selena's family, portrayed by Noemí Gonzalez as her sister Suzette Quintanilla, Gabriel Chavarria as her brother A.B. Quintanilla, Ricardo Chavira as her dad Abraham Quintanilla, and Seidy López as her mom Marcella Quintanilla.
The trailer begins by showing Selena seconds before she takes the stage. You can also hear her dad say, "If we go out there and give it everything we've got, we can make this happen. Now or never."
We're then shown a young Selena catching fireflies and singing beautifully in Corpus Christi, Texas.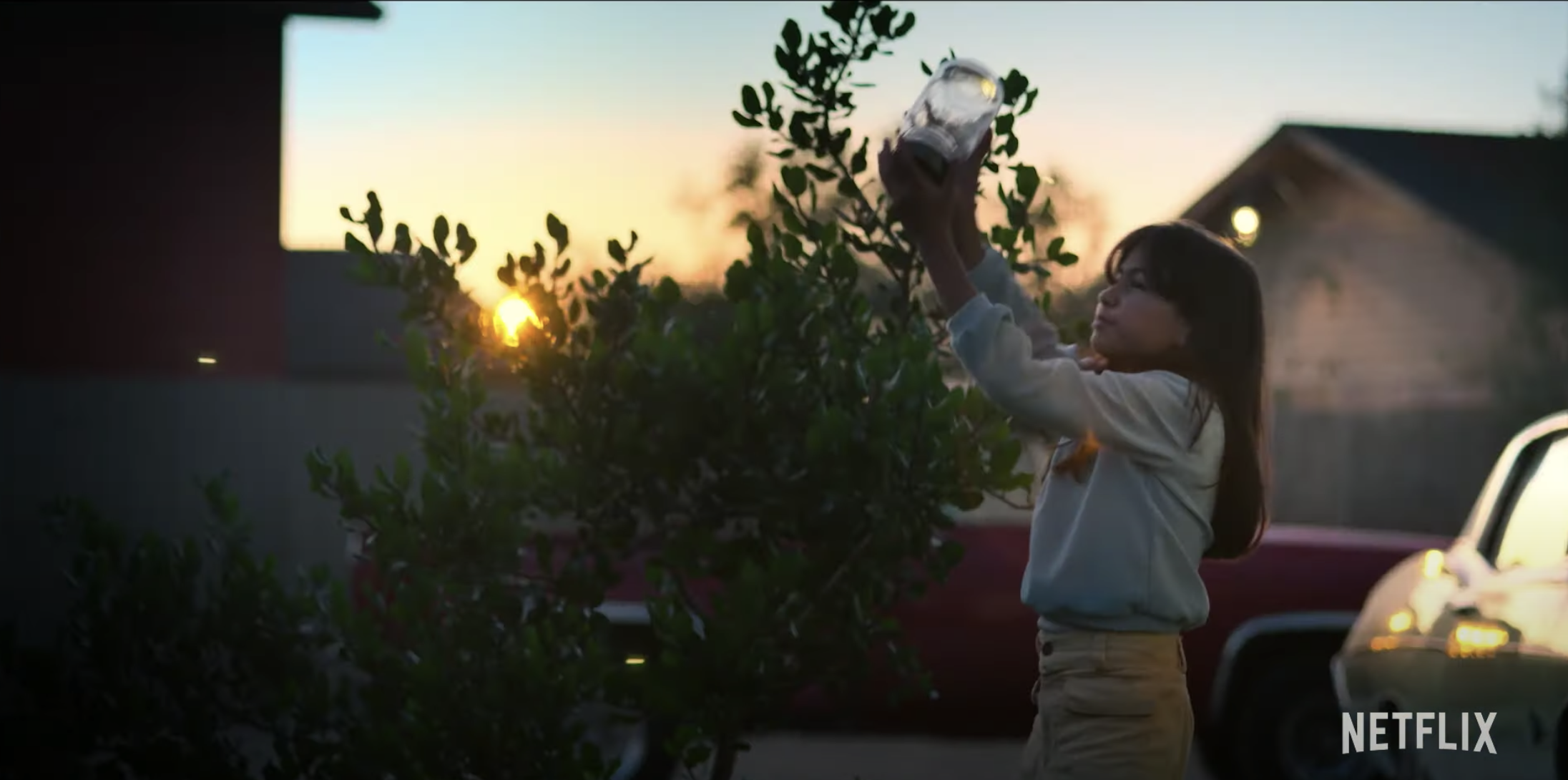 Her dad quickly discovers that she's got talent because, duh, it's Selena.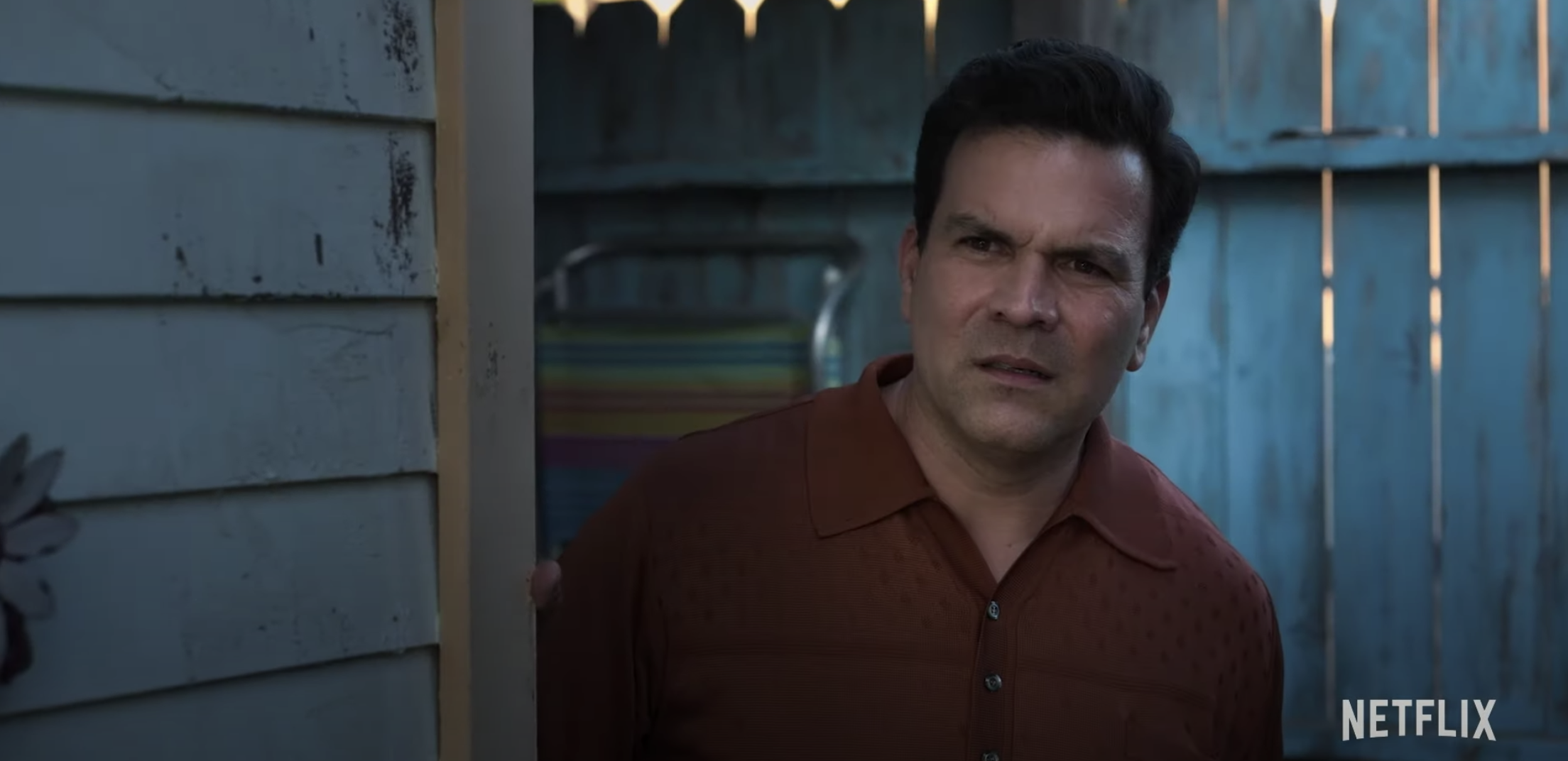 And after an encouraging pep talk from her mom and dad, we're shown a very '80s Selena on the road with her family and band.
We get to see a glimpse of her falling for Chris Pérez...
...Selena standing up for herself and punching a man who gets way too handsy...
...and a beautiful talk between her and Suzette in which she affirms her talent and value...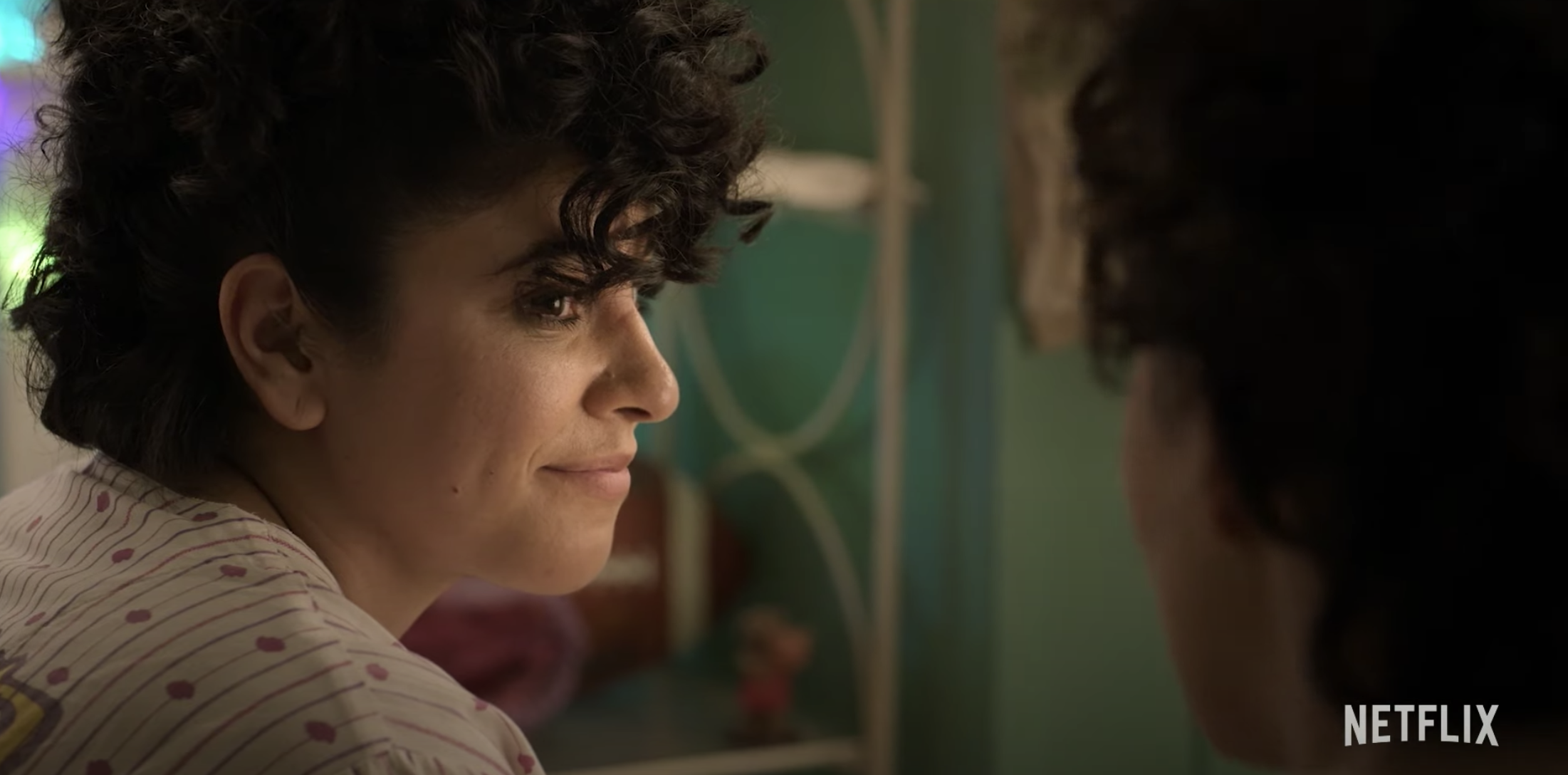 The trailer ends with a montage of her performances with Selena saying, "When I think about being on stage, and you on bass and Suzette on the drums, nothing else matters."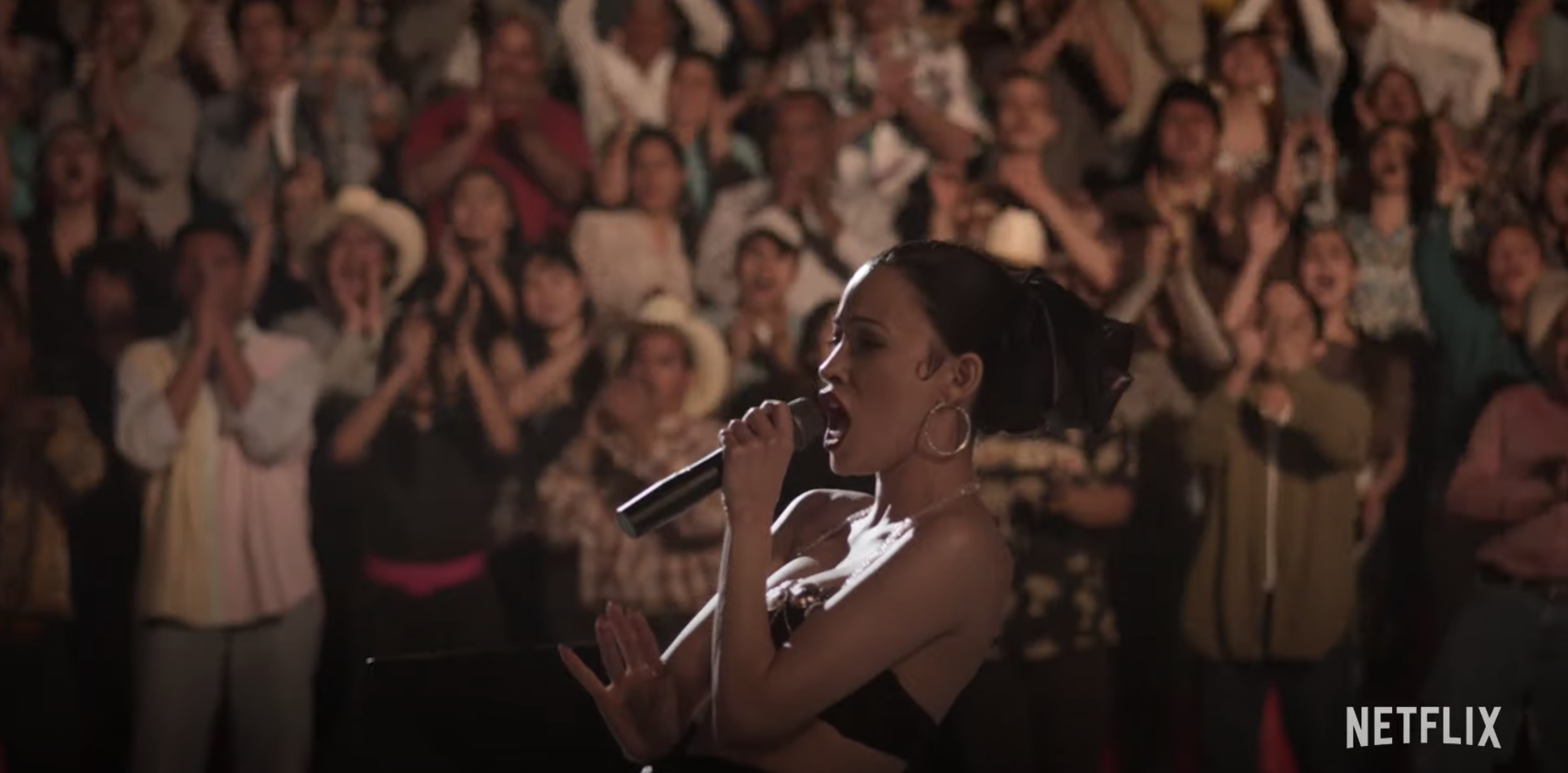 It's also important to note that Mexican American writer Moisés Zamora is the series creator, executive producer, and showrunner. Selena's own sister Suzette also serves as an executive producer.
The first nine episodes will premiere on Netflix as Part 1 of the series on Dec. 4, with Part 2 to be released at a later date.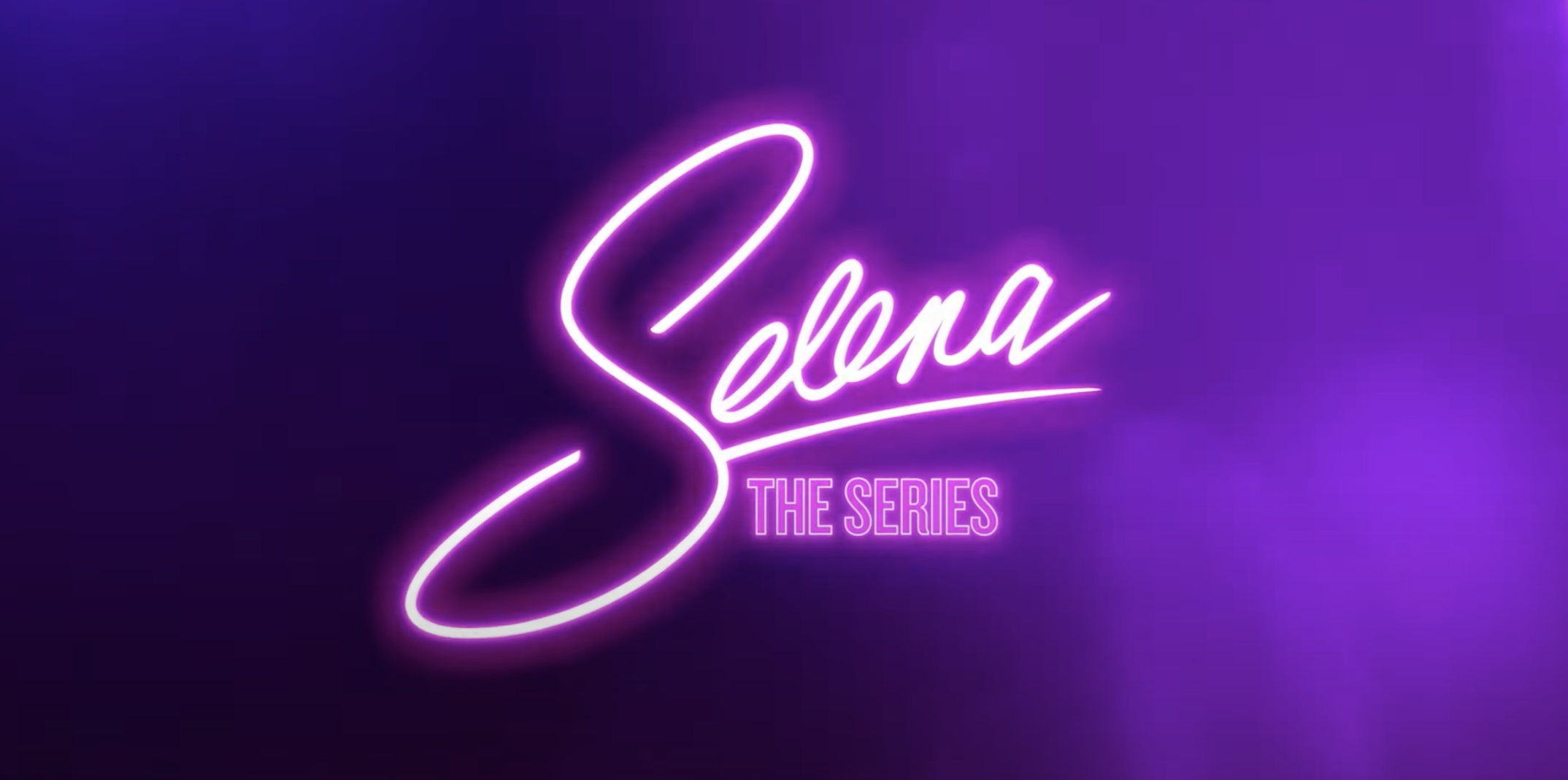 Needless to say, I'm pretty excited for it!