If you've been on the internet/TikTok recently and have a sense of humor, then chances are you know my girl Rosa very well.
She's become somewhat of a viral legend since this historic video was first posted onto TikTok in January, and she is now being quoted by teens and adults alike worldwide.
To date, the video has gotten over 9.8 million views on TikTok.
Since asking us for a dollar on that fateful day, Rosa's taken us on a journey through her love life...
...and even a pregnancy scare. 😬
Behind that contour, big false lashes, and an even bigger personality is 20-year-old San Antonio, Texas, native Adam Martinez.
Adam told BuzzFeed that Rosa's persona is modeled after the girls he grew up with. He said, "Everybody just knows her, everybody loves her. It's a familiar feeling you get when you hear her voice. It was just something that I wanted to bring back."
Creating such hyper-specific, yet relatable moments can be hard for most, but to Adam it just comes naturally. "I pretty much put myself in her shoes and think about what she would experience on a daily basis and how she would react to certain situations."
Since "open your purse" came into our lives, Adam has gained nearly two million followers on TikTok and gotten over 14 million likes on the platform. And honestly? He deserves every single one of those, plus more.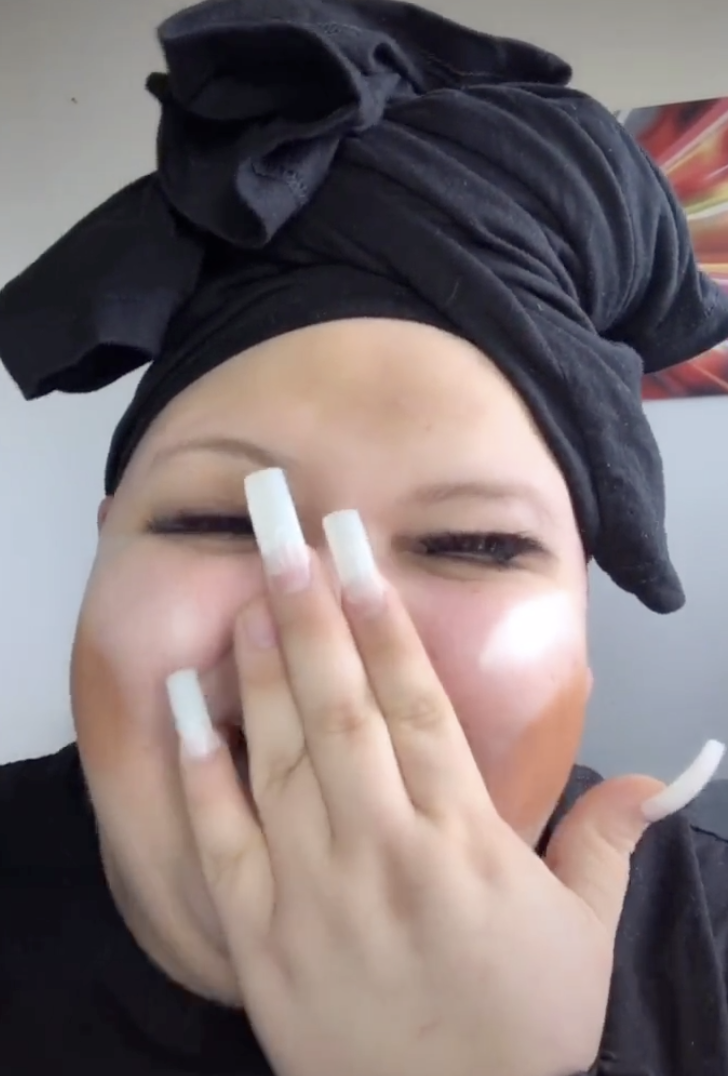 Hell, people are even making cookies in Rosa's likeness.
And painting her onto classroom windows.
And it wasn't until Adam saw his Insta following randomly blow up that he knew Rosa had gone multi-platinum. He said, "At that point I didn't even have a name for Rosa." When she first originated, she was simply known as the "Arizona Tea and Hot Cheetos queen."
Since all of Rosa's videos are filmed as if she's speaking to the viewer, many others have remixed Adam's videos. Two stars who found viral success of their own doing this are Marlene Mendez and Carlos Pereda.
"I think they're real dope," Adam said of the duo. "It's so cool how all three can come together and create this nostalgic feeling for people."
Marlene told BuzzFeed that she initially only made these reactions for her close friends on Twitter and never expected them to get so much love.
They are all truly the Latino dream team.
Adam said he makes these videos with the goal of making people laugh, and that that's going to be his goal forever. He wants people to focus less on the negative things in life and just to be a bright light of positivity in somebody's day.
So what's in store for Rosa's future? Adam says he doesn't want to rush anything and wants to continue putting effort into his videos. "I take it day by day...figure out how I can just let Rosa be Rosa. I want to continue growing with her, and one day, would love to see her in a movie."
And if you're wondering — yes, Rosa did get that slushie.