If you grew up watching Playhouse Disney in the '90s/'00s, then you're very familiar with these two gentle souls.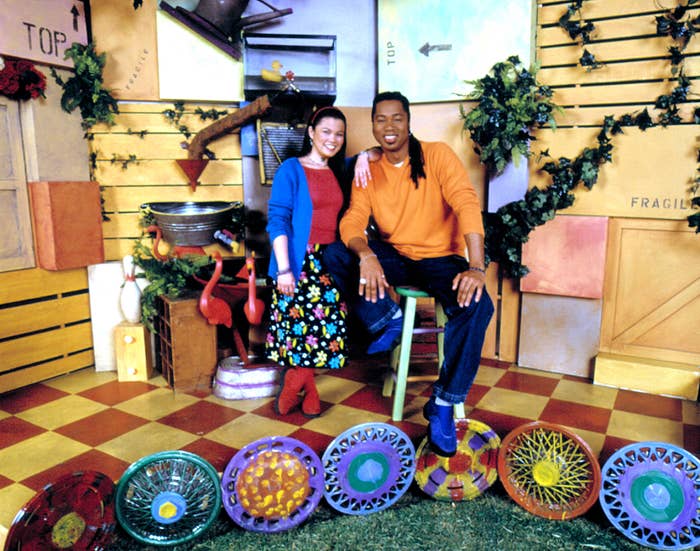 They're Vivian Bayubay McLaughlin and Tony James, and they were the hosts of Out of the Box from 1998–2004. The show focused on craft-making, storytelling, and music, and it made us all wish we had a cool cardboard clubhouse to play in.
At the end of each show, both hosts would sing a goodbye song to us, and I guarantee that you still know every word to it.
The video's been viewed over 1.5 million times, so it's safe to say I'm not the only one who was moved:




In case you're wondering what each of them has been up to since the show ended, Vivian told Insider in 2018 that she is married and a mom now, along with being a voice/piano teacher. She also music directs for several colleges, children's theatres, and high schools.
Thank you for this gift, Vivian and Tony, you don't know how much we desperately needed it. And if you're craving some more Out of the Box, it's streaming on Disney+. Until we meet again, my friends.