If you didn't already know, Oprah added "food mogul" to her massive resume nearly a year ago when she released her own line of microwavable sides and soups.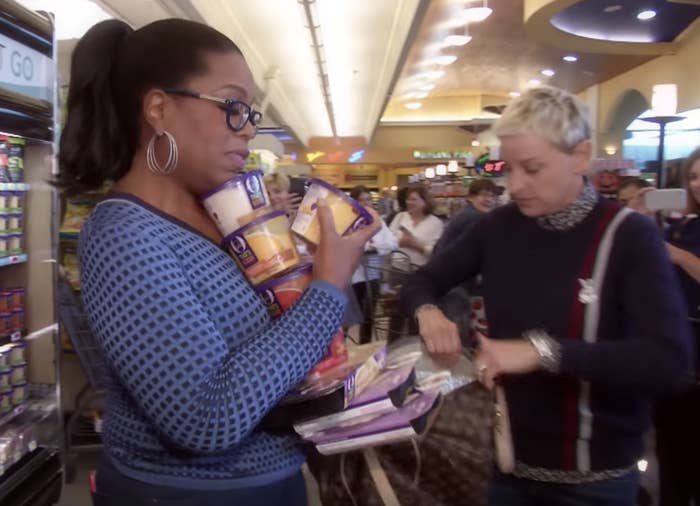 And now our fellow bread-loving billionaire is adding on to her "O, That's Good" food line with something we all love, FROZEN PIZZAS!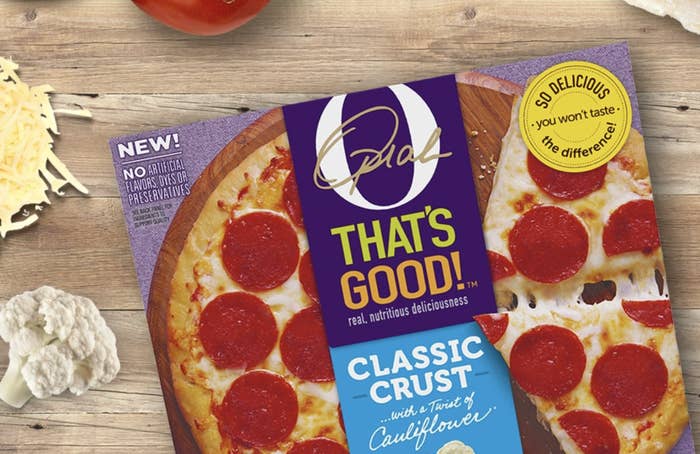 What makes these different than some other frozen pizzas is that each pizza crust is one-third cauliflower.
Being that we're obsessed with both Oprah and pizza, we decided to try ALL OF THEM for ourselves.
That's four delectable flavors: Supreme, Five Cheese, Fire Roasted Veggie, and Uncured Pepperoni.

We decided to start with the Five Cheese pizza, which was especially thicc with cheese but honestly a little bland.
Next was the Uncured Pepperoni pizza, which was chocked full of savory flavor from the pepperoni.
After that, we went with the Supreme pizza, which was GENEROUSLY topped with meat.
And finally, we tried the Fire Roasted Veggie pizza and thought the crust could use a little something extra.
Despite all of our different tastes, we each loved at least one of these excellent flavors and would def try 'em again!
Would you try Oprah's line of frozen pizzas?