Jordan Peele's latest movie, Nope, raked in over $44 million this past weekend and is currently sitting in the No. 1 at the box office.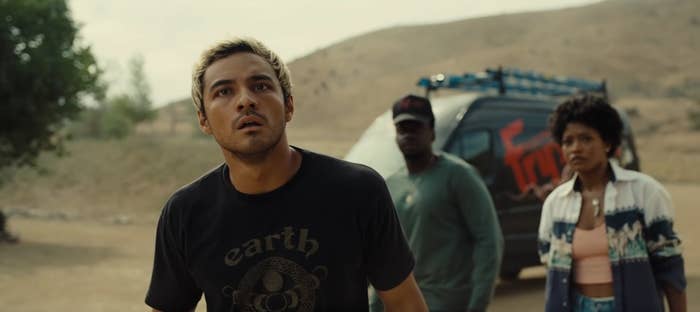 And with a cast like Keke Palmer, Daniel Kaluuya, Steven Yeun, and Brandon Perea, you can do no wrong.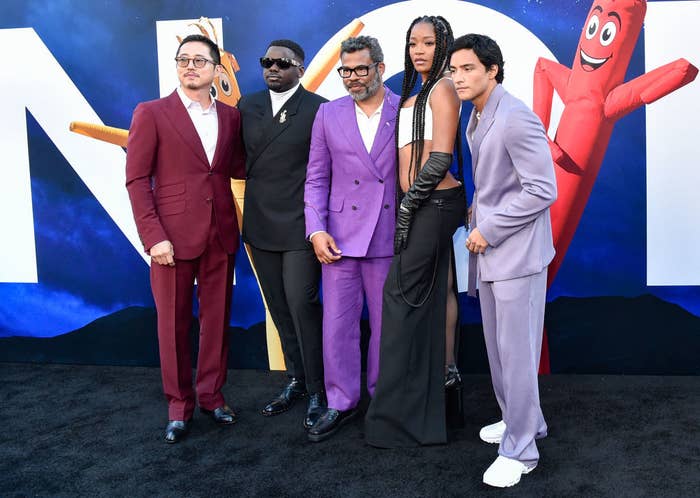 Brandon, who you may previously know from Netflix's The OA, plays an electronics store employee in Nope, and getting the role in a Jordan Peele flick was a true blessing for him.
And despite being the breakout star of the top movie in the country, Brandon has got his eyes set on the future. A future with the Marvel Cinematic Universe, that is.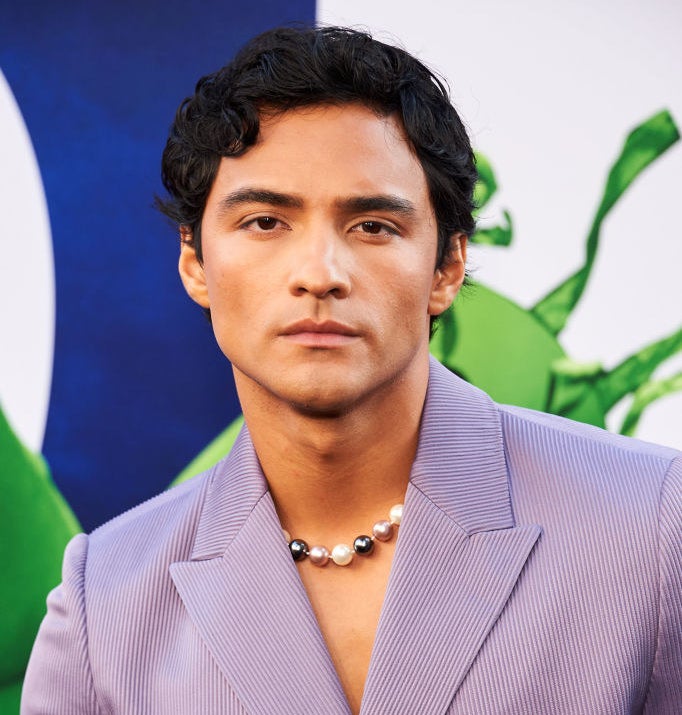 Brandon told Remezcla that he hopes to join the franchise in the future. "Marvel Cinematic Universe — I need to be there," he said. "I hope my performance in Nope proves that I can play a Marvel superhero. That's what I want in my career — 100%."
He later specifically noted that he'd love to play Sam Alexander, aka Nova.
But Nightcrawler also works for him.
Brandon isn't just a good-looking face with great acting chops either; he's got the acrobatic moves needed to be an MCU-level hero. Just look at this self-audition he posted to Twitter — it's truly impressive.
There's even a second part, and somehow the dude has got break dancing in skates and bike tricks listed on his résumé, on top of acrobatics and boxing.
Fans suggested he could play a number of roles apart from Nova and Nightcrawler, such as Johnny Storm, Sunspot...
...Miguel O'Hara, or even Robbie Reyes.
Either way, he seems to be open to whichever way the MCU will have him.
So Kevin Feige, if you're listening, give Brandon a call. He'll be waiting.