In celebration of all that is spooky, Burger King just released its newest, limited time creation: A Nightmare King burger.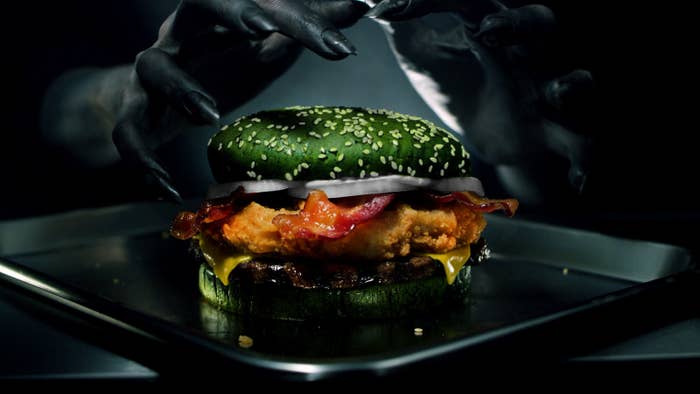 This thicc boi was released on Oct. 22 at participating locations and has ¼ lb of beef, a crispy chicken fillet, American cheese, bacon, mayo, and onions on a green bun. Yes, a GREEN bun.
And if that wasn't enough, Burger King claims that this monstrosity is clinically proven to give you actual nightmares.

Given that our lives are already nightmarish as is, we figured we would add a new nightmare to the mix and try this burger for ourselves.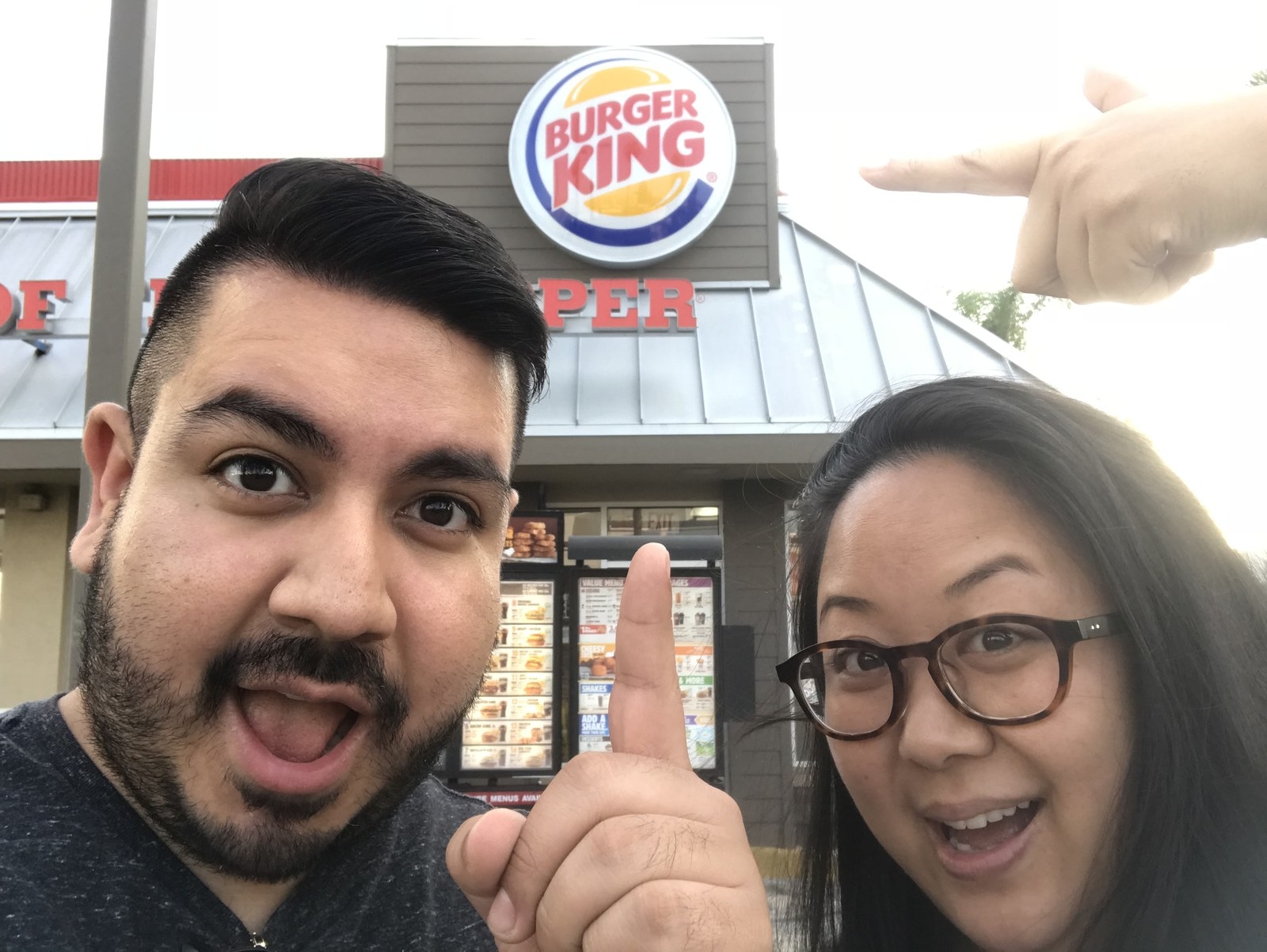 So we went to our closest Burger King and got two of these bad boys, which came in a festive green wrapper that appeared to be covered in stitches. This is truly a creation straight out of Frankenstein.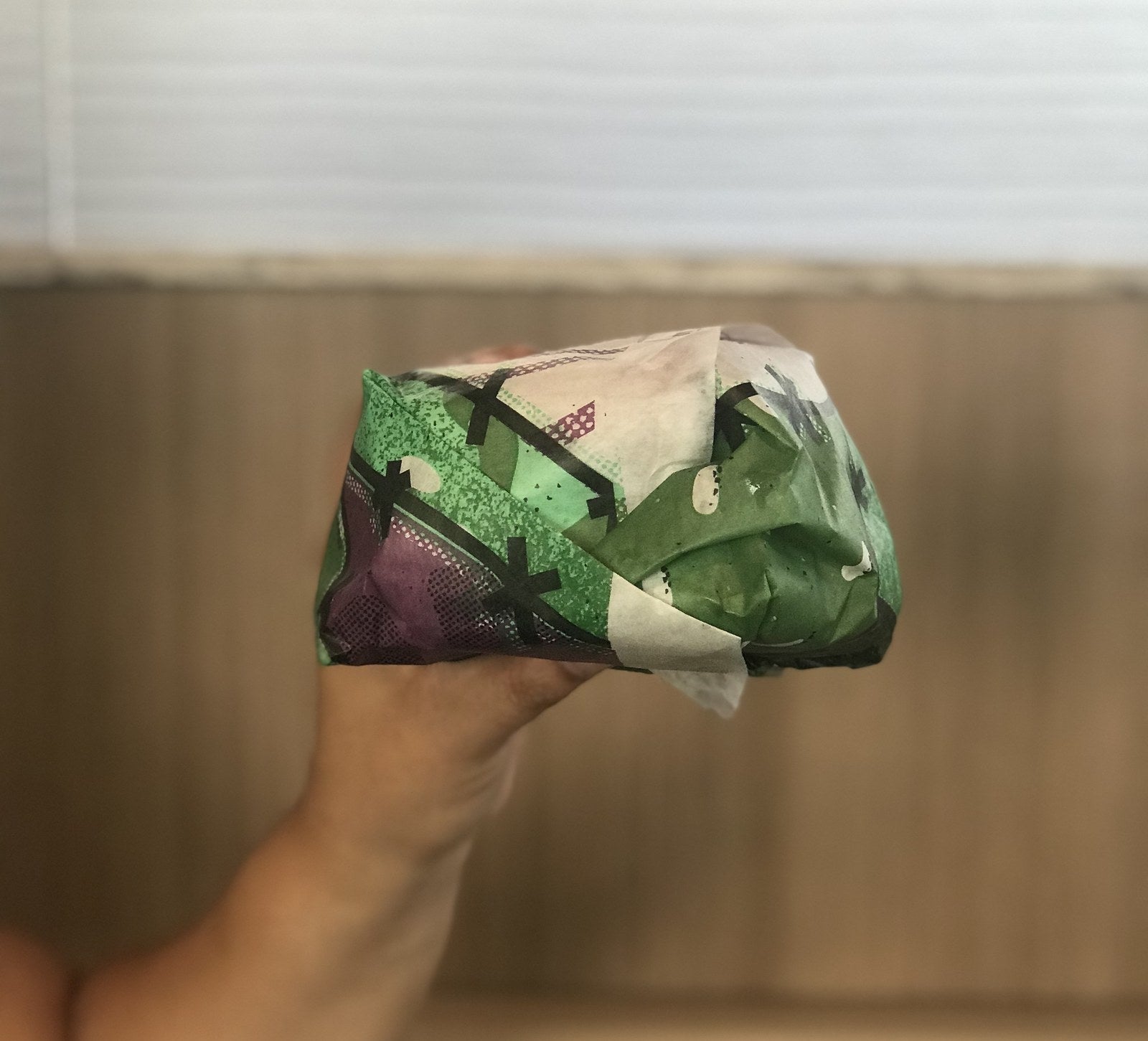 Upon first look, the sheer size of it was jarring. It's a whole lot of meat! Two separate people eating next to us were also VERY intrigued by the sight of a bright green bun (and probably judging us, TBH).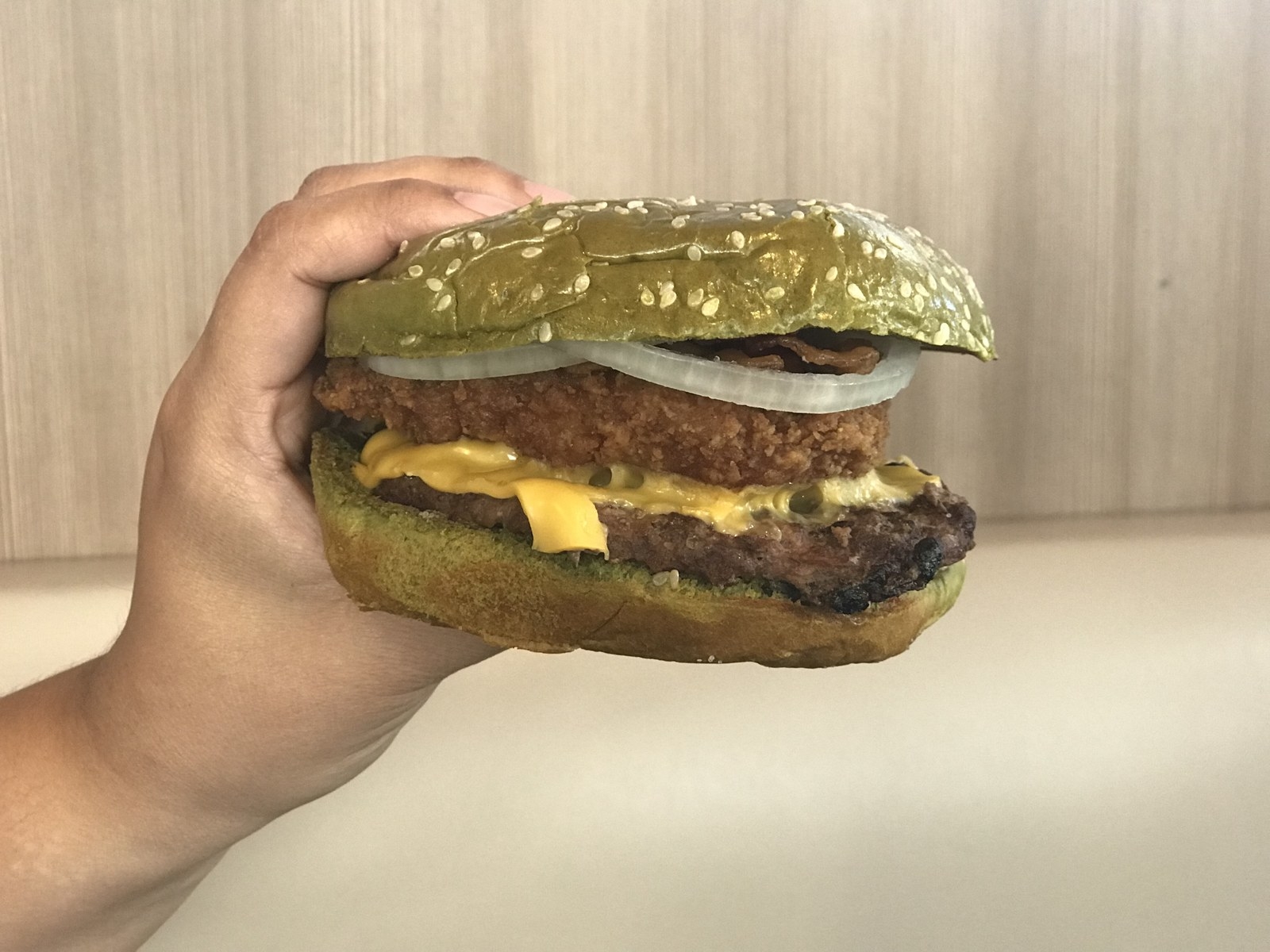 Crystal tried the burger first and thought it was shockingly delicious?
Pablo ate it next and was surprised that he lived to tell this tale.
Here's a handy chart of the aftermath, in case you care.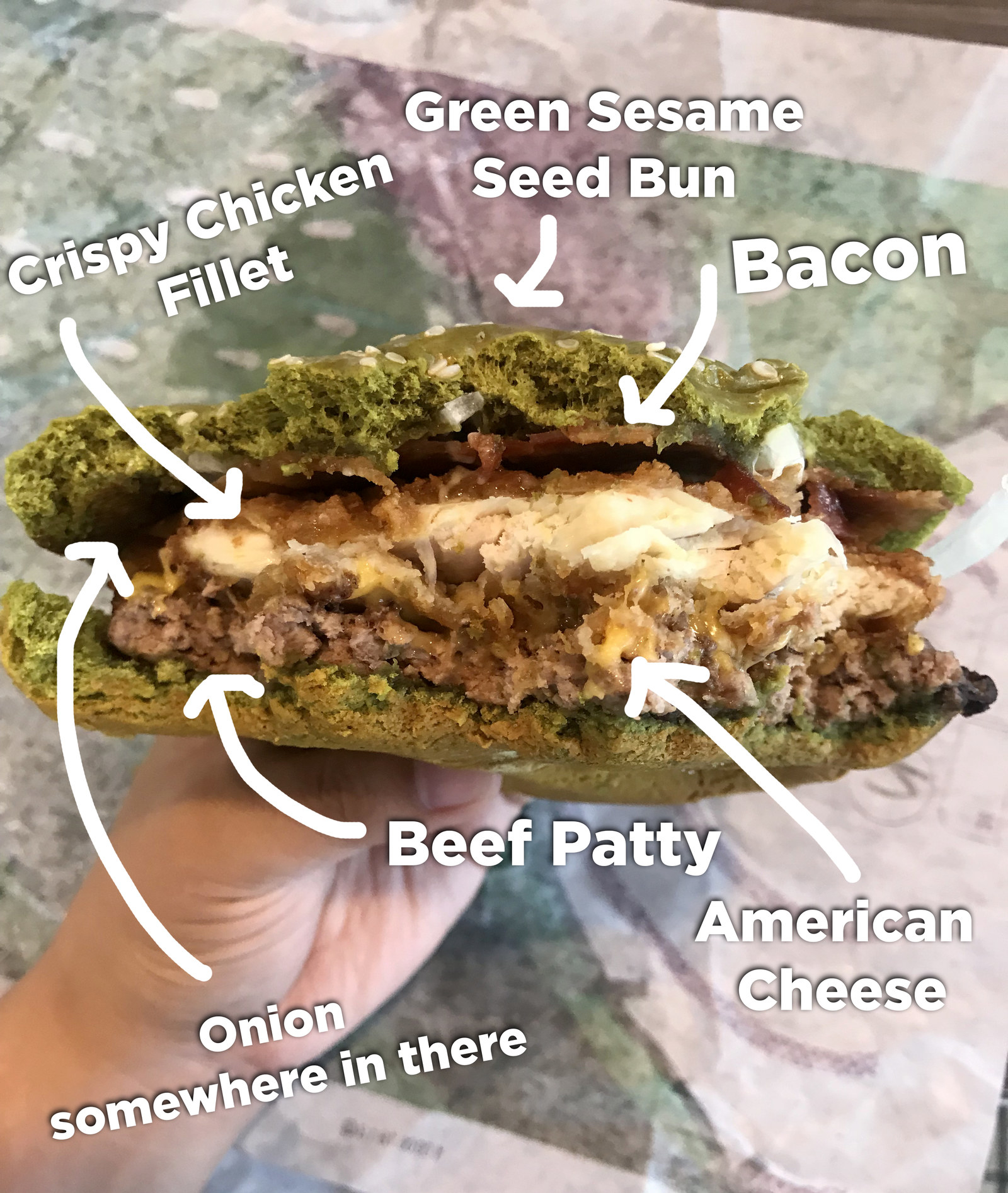 Overall, we feel like this burger is fun, festive, and definitely worth trying at least once while it lasts!