If you used to wear skinny jeans, aggressively put on eyeliner, had side-swept bangs, then you definitely know who My Chemical Romance is.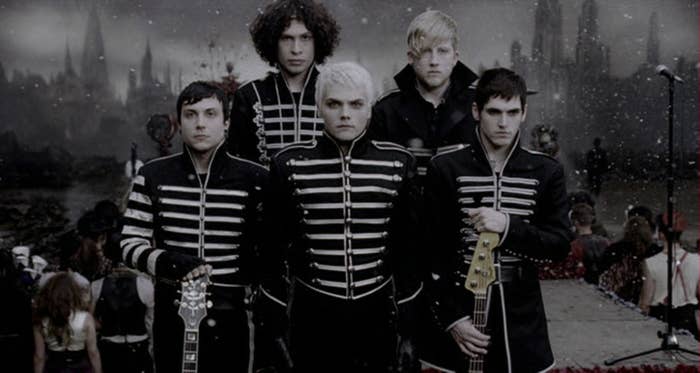 They defined an entire emo generation and sadly plunged us further into sadness when they announced their breakup in 2013.
Well, you better get that Hot Topic gear back out because the band just announced that they will be reuniting for a show for the first time since 2012!
They will be performing at Shrine Expo Hall in Los Angeles on Dec. 20, and in the words of our beloved Gerard Way, I'M NOT OK.
Clearly, other fans are just excited as I am about the news:
I really hope this reunion show is just the start and that we'll all get new music and a worldwide tour from them soon! Until then, I'll be bothering my neighbors by holding a living room MCR concert of my own.