Meet Bentley, the adorable and loving potbellied pig.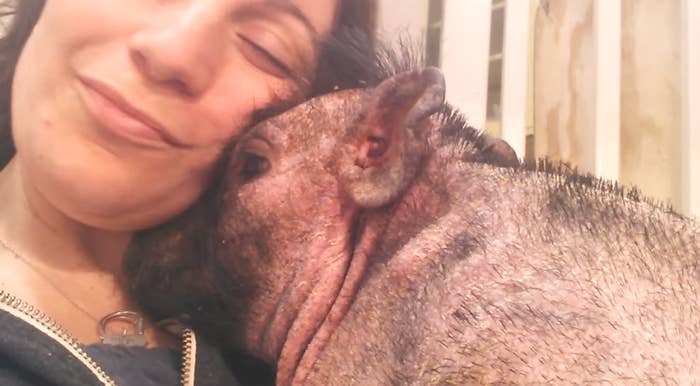 A few months back, Bentley suffered from a seizure and was later diagnosed with a rare form of bacterial meningitis.
The illness left Bentley both blind and fighting for his life.
During Bentley's recovery, the loud hospital noises would often scare him, so adoptive mother and founder of the EARTH Animal Sanctuary Corinne DiLorenzo comforted him the only way she knew how...
...by singing him a lullaby. The video became popular when it was posted in March and has recently been gaining more traction. Check it out below!
Thanks to Bentley's fighting spirit and loving care, he's recently been able to return home. You can follow his progress on the EARTH Animal Sanctuary's Facebook page here.