It's no secret that our fave Italian girl, Stefani Joanne Angelina Germanotta — aka Lady Gaga — is playing another infamous Italian named Patrizia Reggiani in the upcoming film House of Gucci.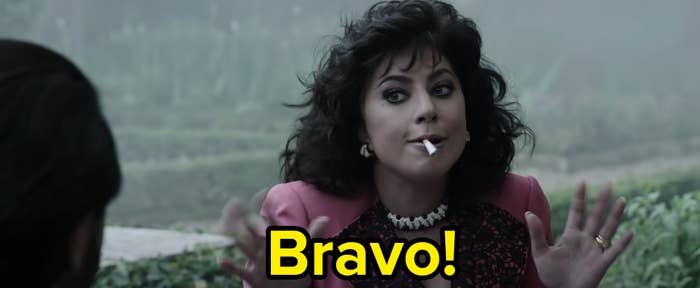 And in true Lady Gaga fashion, she's already created some memorable moments on the press tour for the film. From telling British Vogue that she looked for evidence of the insurrection while at the Capitol...
...to saying she kept the Italian accent for nine months and lost touch with reality, Gaga knows how to keep us talking.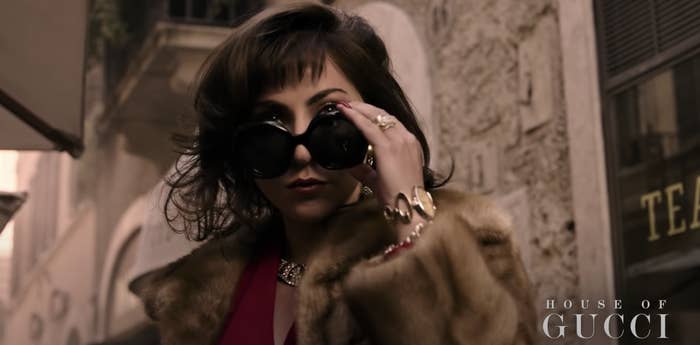 And wouldn't you know it, she came through for us again. House of Gucci just held its world premiere in Leicester Square in London, and Gaga showed up in this stunning purple pleated gown and immediately pulled focus away from everyone and everything else around her.
The gown is — you guessed it — by Gucci. It's specifically from Gucci's Love Parade collection, and Gaga is the first person to wear a piece from the collection since its launch earlier this month.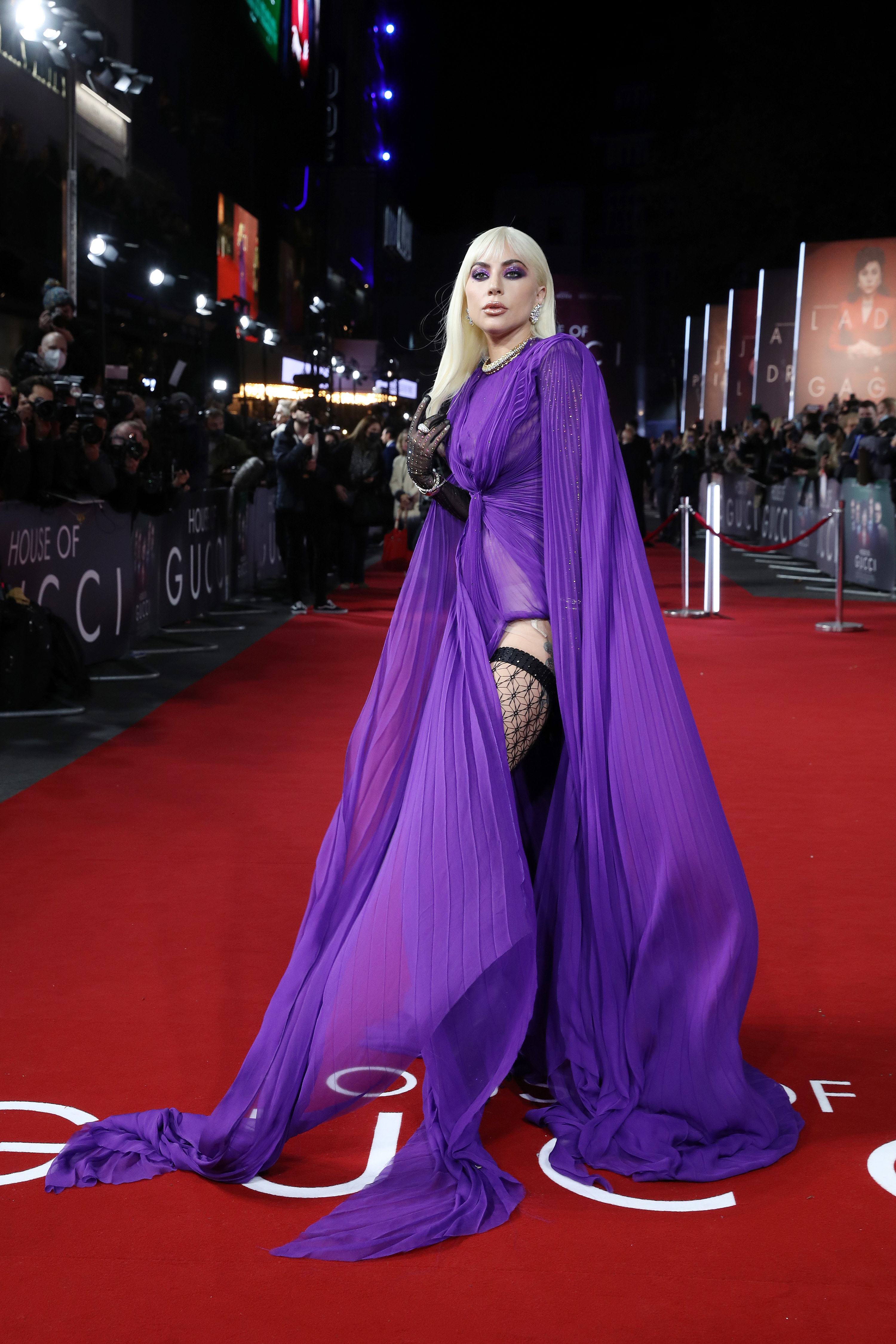 She paired it with some thigh-high fishnets, sheer bedazzled gloves, and her signature platform heels, and there's no denying that Miss Stefani looks like the star that she is.
Even her eye makeup, done by the talented Sarah Tanno, matched the look for the evening. And yes, they used Haus Labs makeup, of course.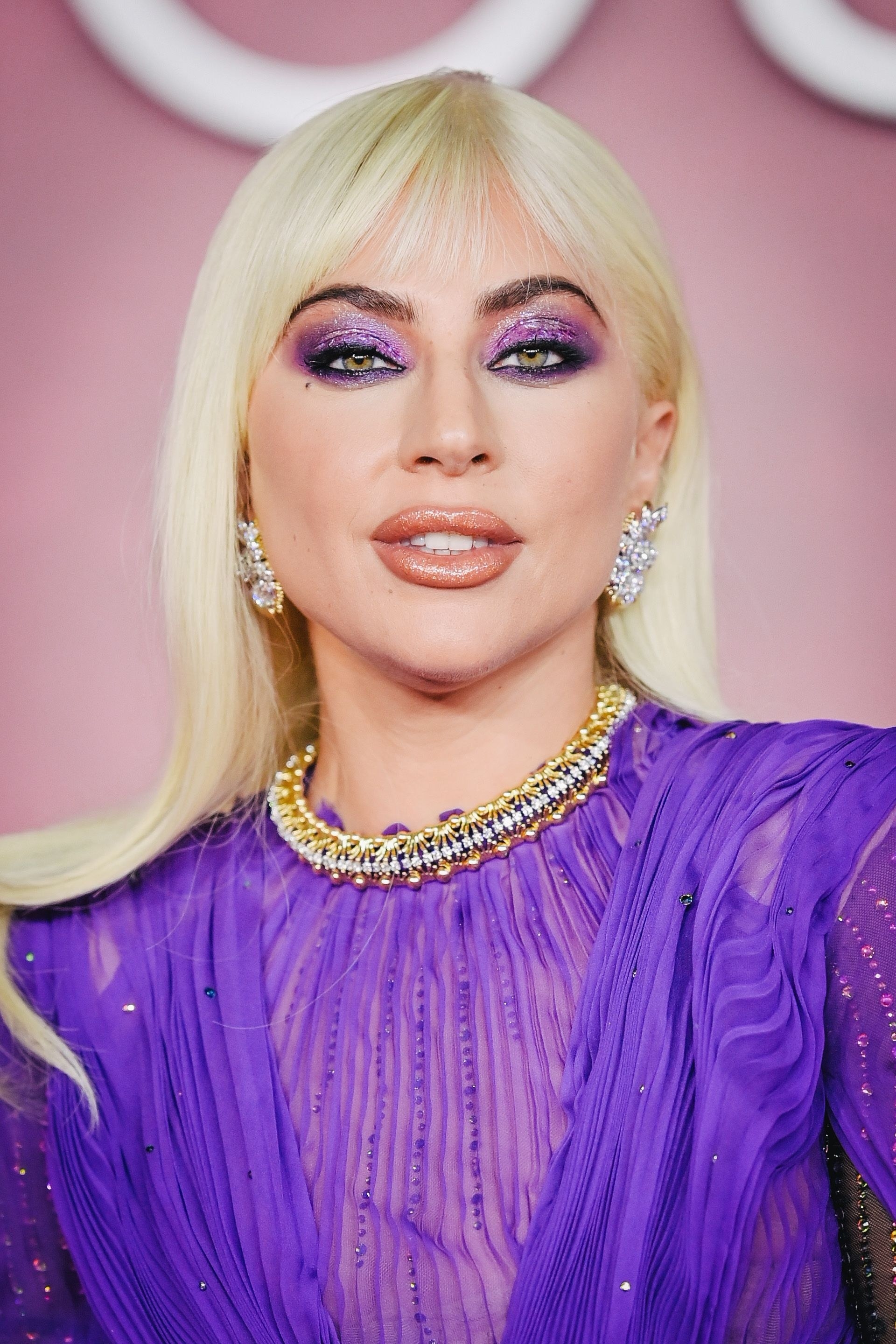 Every photo literally looks like it's straight from a magazine spread, and I don't know how it's humanly possible.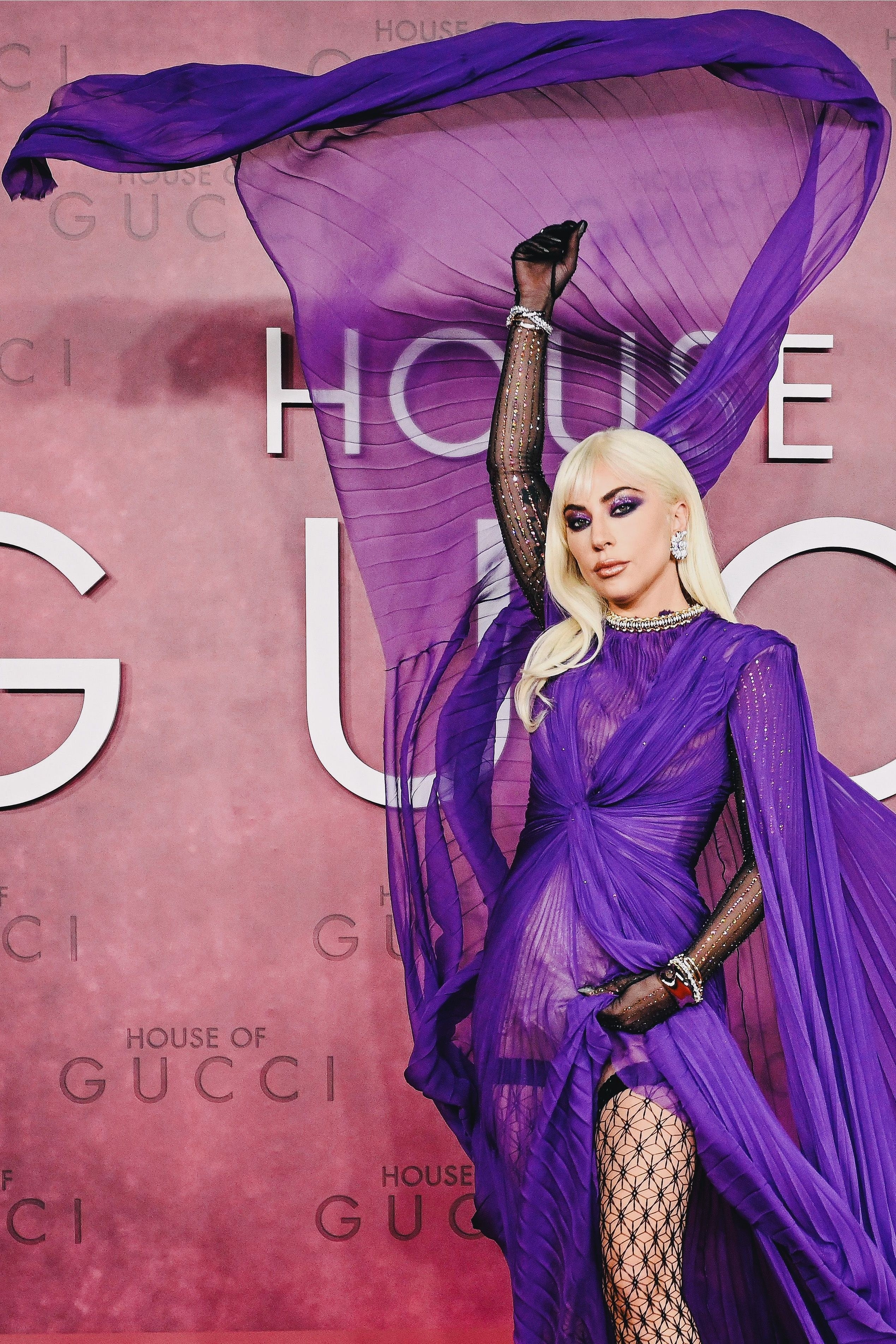 Even the wind was on her side every step of the way.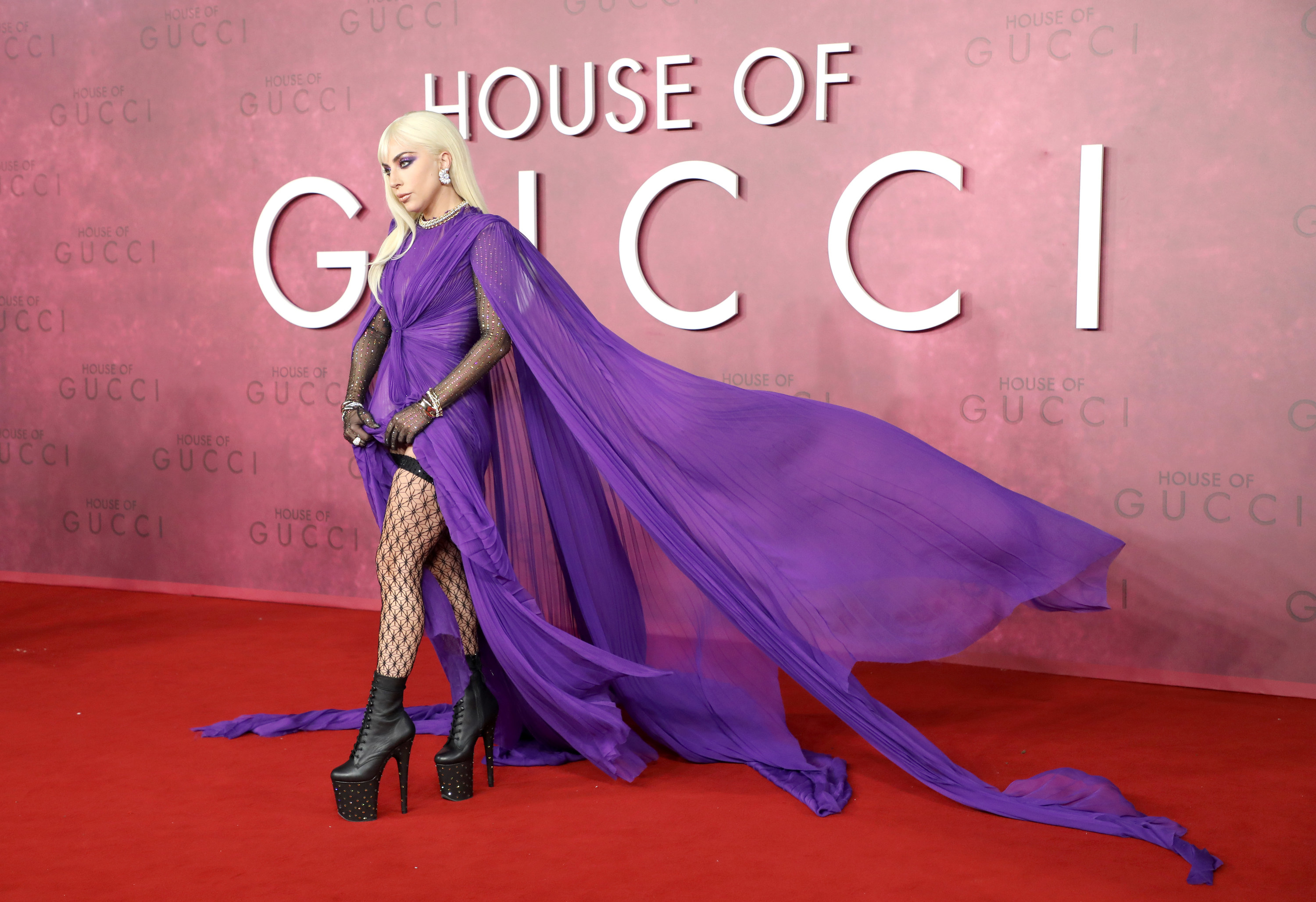 She IS the moment.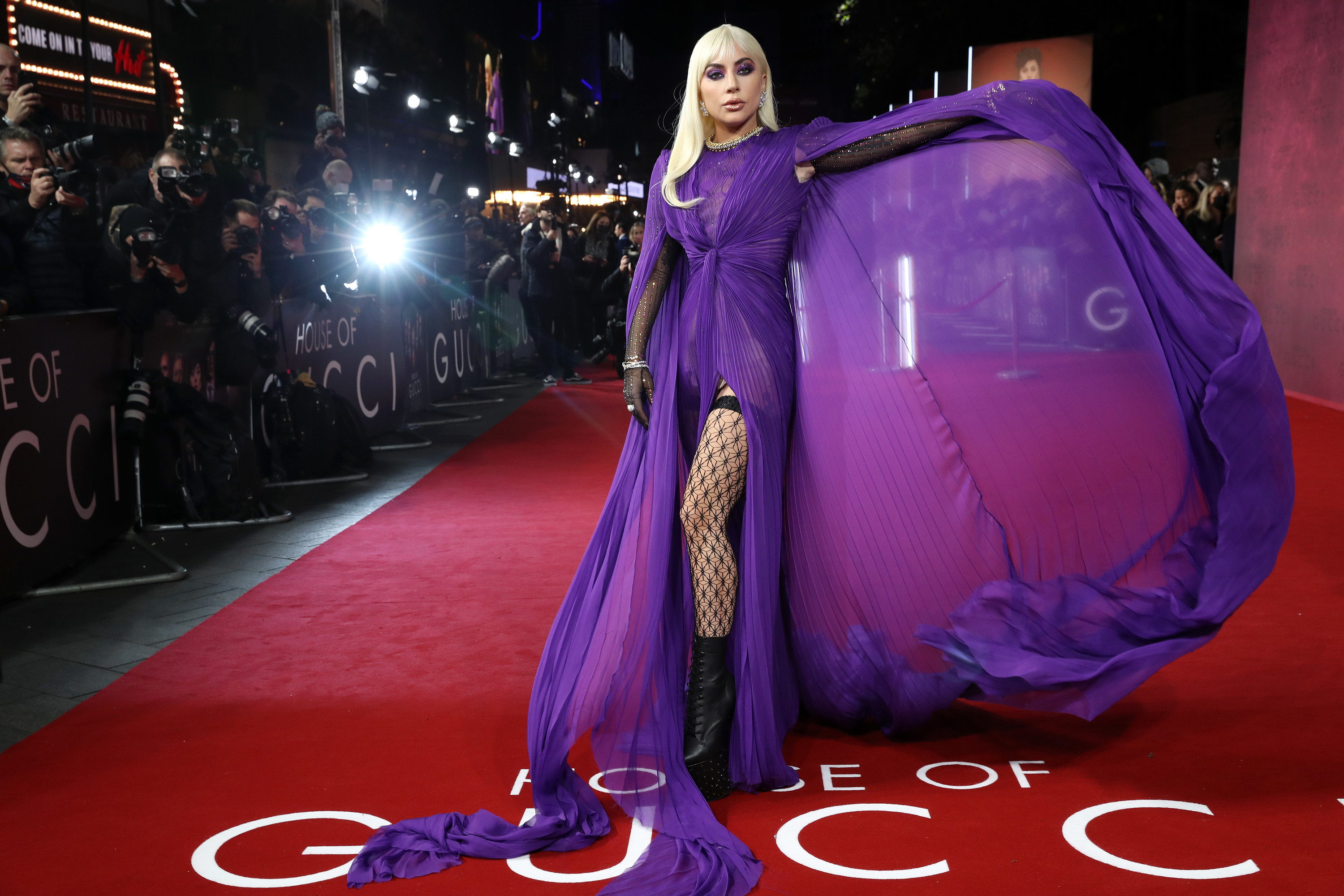 Just look at the material!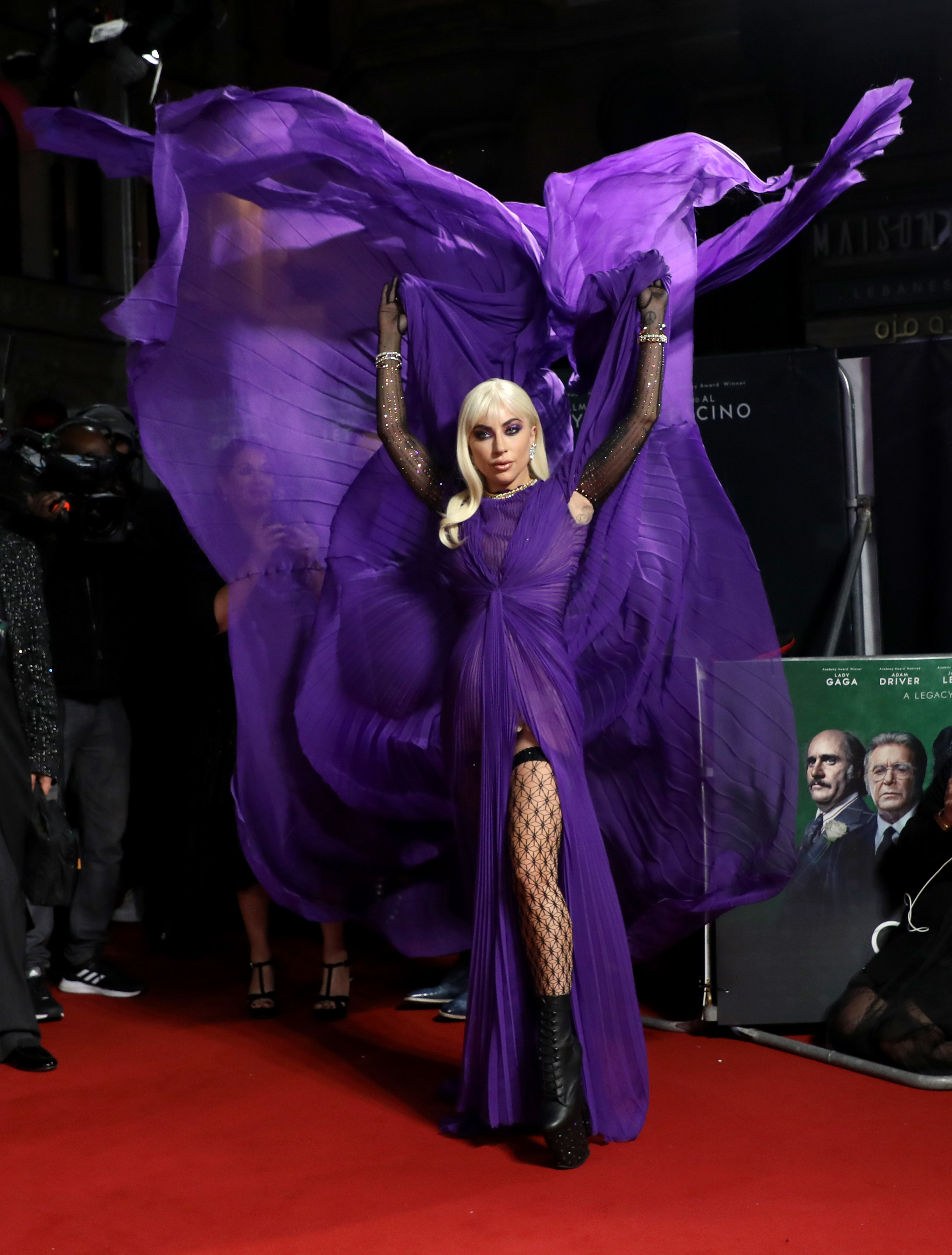 In conclusion, it's Gaga's world, and we're just living in it.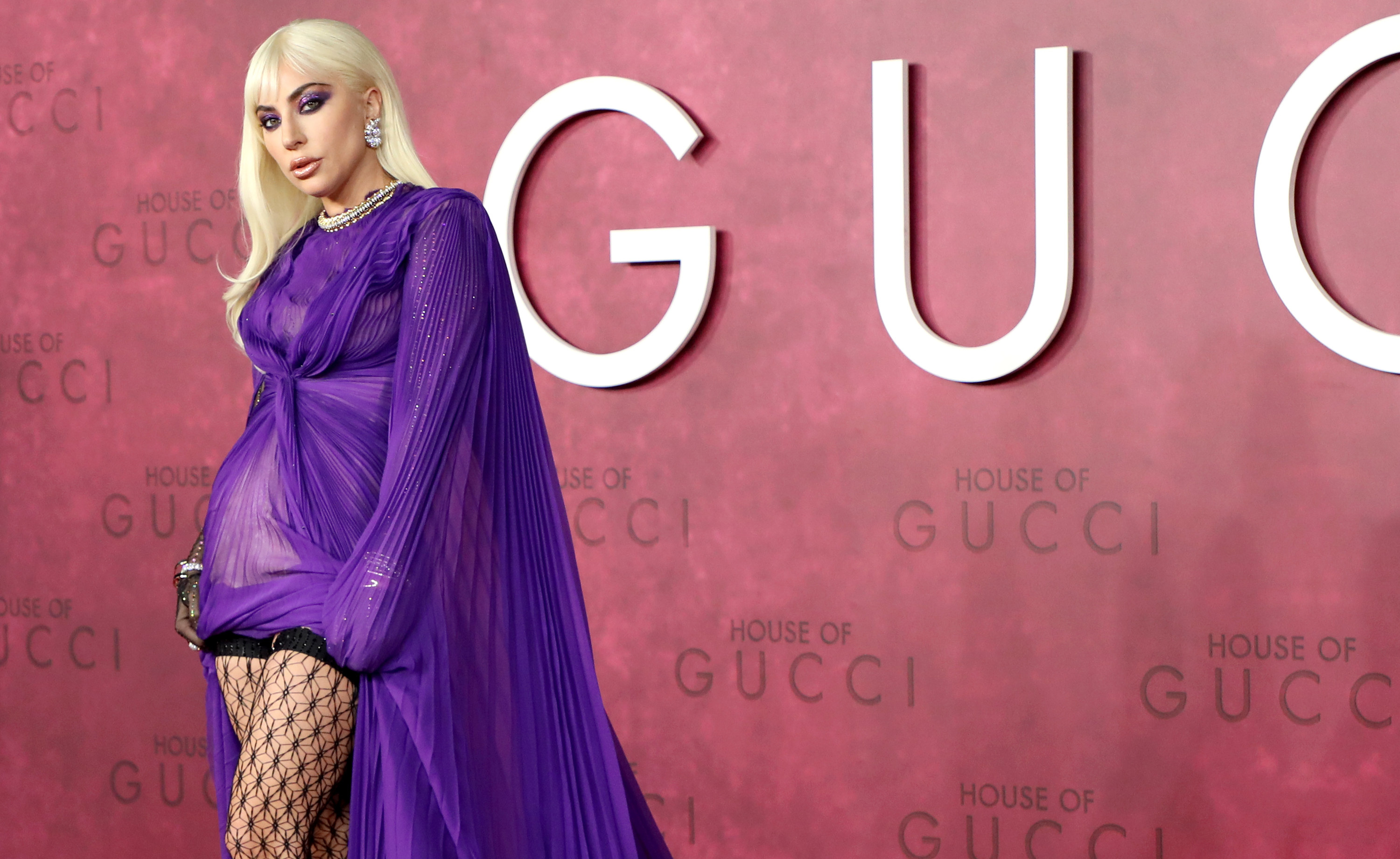 Catch Lady Gaga in House of Gucci on Nov. 24.