Today marks the 10th anniversary of Lady Gaga's third album, Born This Way (yes, it's been a whole decade), and to say that the album made a deep impact in people's lives is an understatement.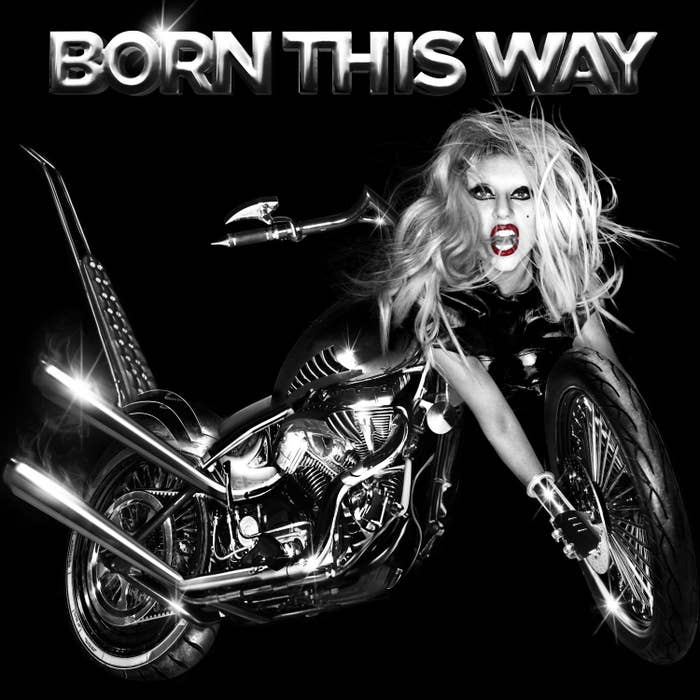 Personally, Gaga gave me the permission to be my true gay self, and I know I wasn't alone in that, so I asked the BuzzFeed Community how the album impacted their own lives. Here are their heartfelt responses:
Note: Some of the following contain mentions of suicide.
1.
"It captured the essence of the queer experience for me."
"I was a freshman in college, and it took me on a journey from acceptance ('Born This Way'), to lust ('Heavy Metal Lover'), to love ('Yoü and I'), to loss ('The Edge of Glory'). To this day, I still tear up hearing Clarence wail on that sax solo."
2.
"The sad truth is: In a world without this album, I most likely would not be here today. For years, I deeply knew I was gay but would try and 'fix' it by praying the gay away. I thought everyone in my life would disown me; tell me they never wanted to see me again. This album spoke to me and let me know that there is a place in this world for me."
"It took me about another year to come out to the world (I am extremely fortunate that my family and friends all loved me just as much, if not even more, for actually being myself), but this album gave me that strength to love myself first, and to know that I deserved an amazing life. Here I am now, 10 years later as an out and proud business owner. This summer, my restaurant is designing and selling pride-inspired merch and donating 100% of the sales from that to local LGBTQ+ organizations in need. When I say Lady Gaga saved my life, I mean it as literally as possible."
3.
"'The Edge Of Glory' really helped me through the death of my grandpa, and it taught me to celebrate life. Honestly, the album just taught me to love myself for who I am, despite my flaws."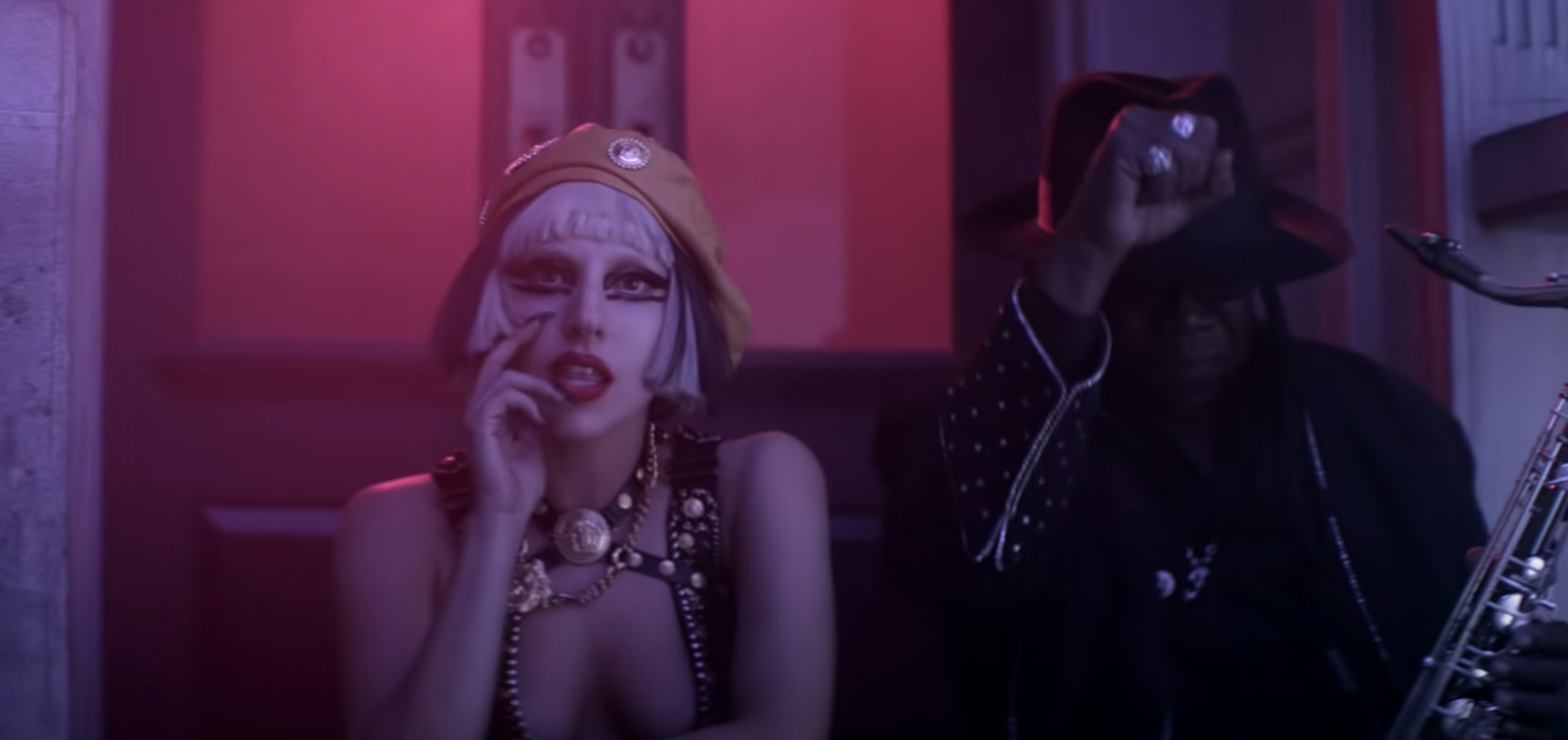 4.
"I realized I liked girls too when I was around 12. The night I finally accepted it, I cried myself to sleep, mourning the chance of a normal life that I would never be able to live now. And then I found the song 'Born This Way' by Lady Gaga."
"It made me feel so loved and accepted, and most importantly, it made me feel like I wasn't alone. Nowadays, I don't mourn the loss of my normal life anymore, because I'd rather be hated by society than live a life where I'm not brave enough to be who I am. Lady Gaga gave me strength when I needed it the most, and I don't think I'll ever forget that."
5.
"The first time I heard the song ['Born This Way'], I started crying. I hadn't really admitted to myself that I was bisexual yet, and the line wherein Lady Gaga says 'gay, straight, or bi' hit me like a ton of damn bricks."
"I was still years away from coming out, but during my journey, I would listen to the song alone in my car and scream that line in the song...it was my way of coming out to myself and letting myself claim my identity in private until I was comfortable telling other people. I will FOREVER be grateful to Lady Gaga for helping me find myself. ❤️"
—Anonymous
6.
"Oh god, how could it not have? This came out a few years before I did, so I only listened to it secretly — watching the videos on incognito or silently bopping my head when a friend played it in their car. I see now that my initial love for it was an unconscious realization that being queer didn't have to be scary — it could be freeing."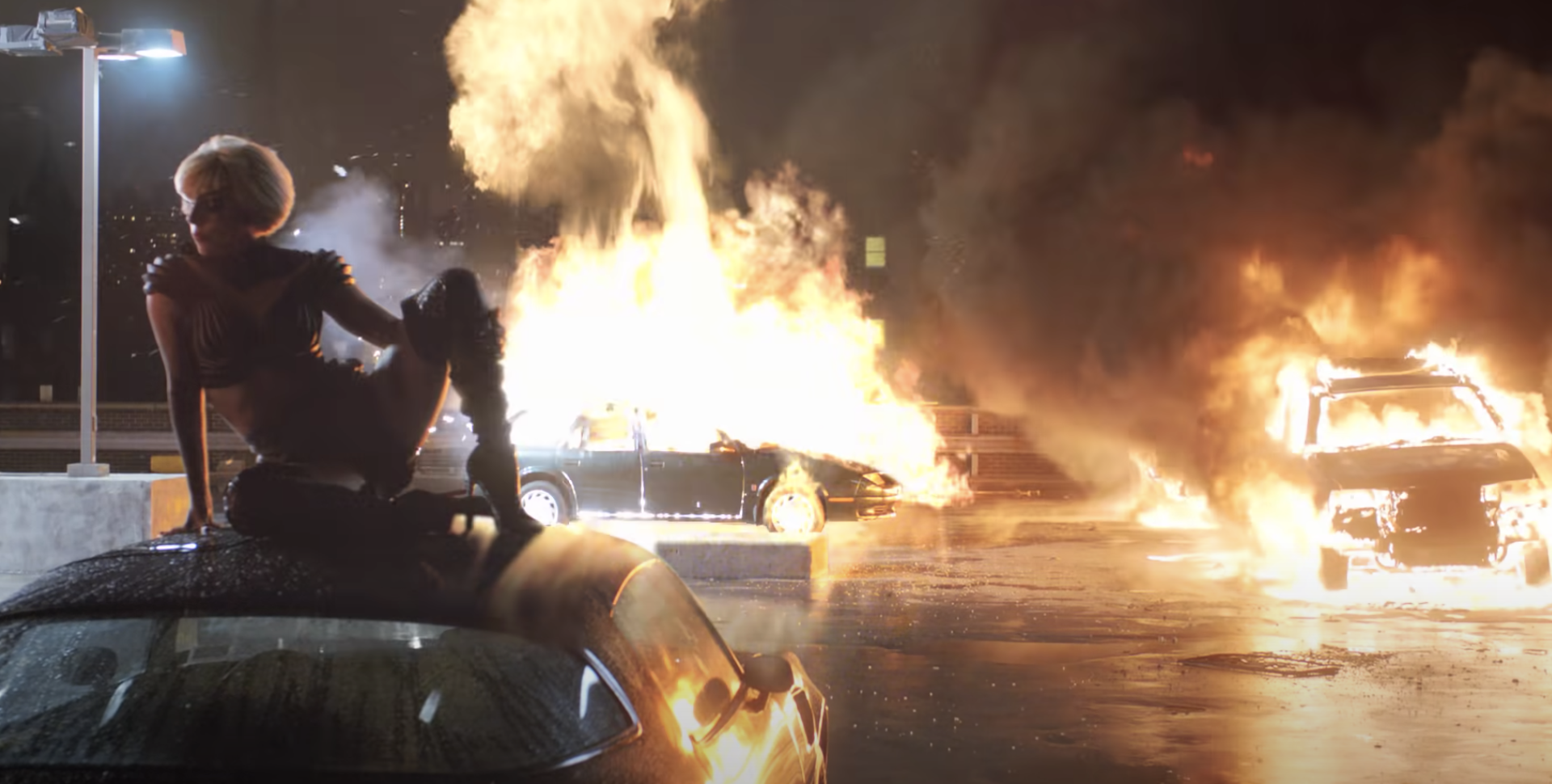 "Born This Way empowered me. I felt far more confident to be open about my queerness, my fashion, my fragility, and my strength in this world."
"It inspired me to be far more of a vocal advocate, which ended up completely being the trajectory of my career! I was ready to do postgrad in journalism and ended up working as a support worker, guidance worker, and LGBTQIA+ youth worker."
—Anonymous
7.
"When I was in middle school, I was enduring the divorce of my parents along with a lot of bullying in school. I was part of a religious Christian household, so I struggled with coming to terms with my sexual identity. I remember listening to The Fame Monster and enjoying the sound of the music and the beautiful gothic visuals."
"I was struggling with my mental health, I was having anxiety attacks, suffering depressive episodes where I would be drinking and contemplating my life and its future. When Born This Way came out, I really started to become braver. The message it presented gave me confidence in myself. It also taught me to be accepting of others and their differences."
8.
"I got the Born This Way album as a gift from a family friend when I was 7 and instantly fell in love. I would hold concerts in my hallway and 'sell' tickets to my family so they could watch me lip-synch to 'Yoü and I,' my favorite song, on loop. The album inspired me to be creative and let loose."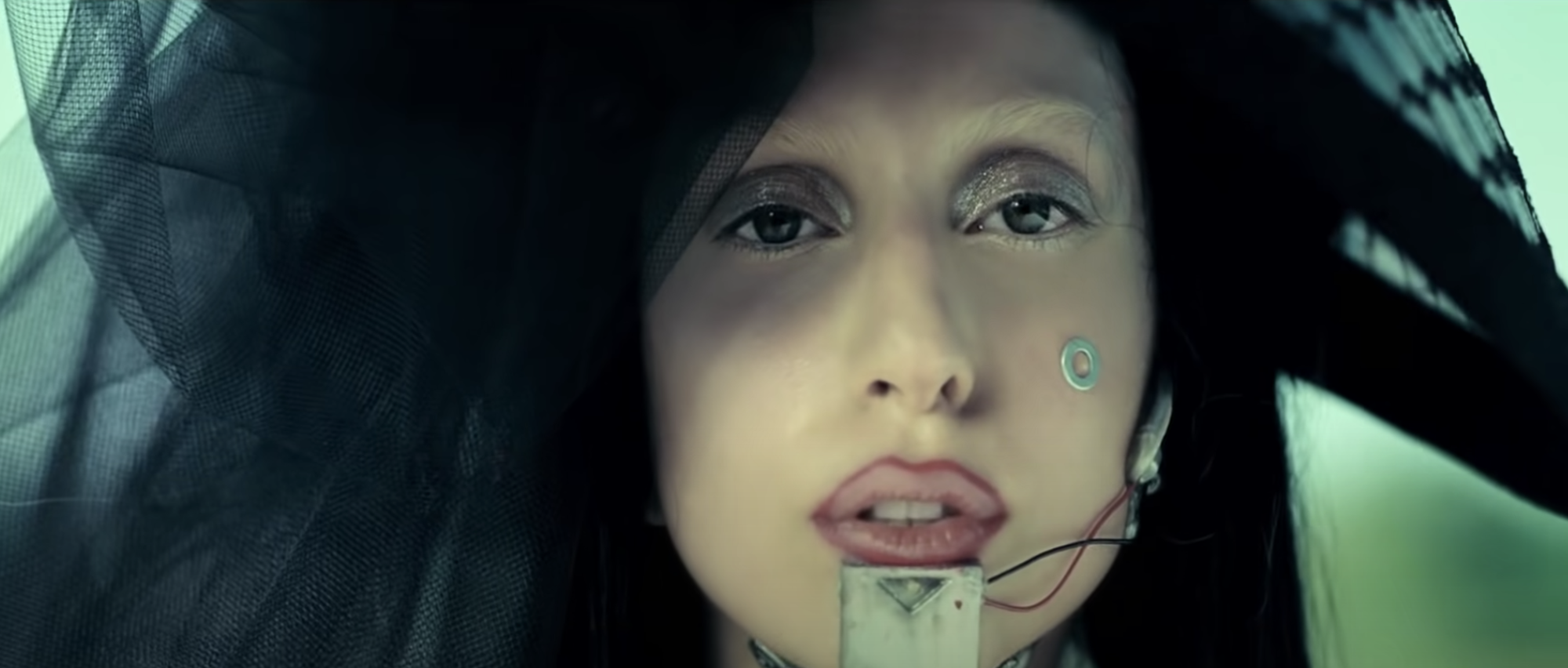 9.
"This song ['Born This Way'] literally saved me. I can't say it any other way. Gaga saved my life and I'll forever be grateful for it. When I was hiding so deep in the closest, absolutely terrified, this song came out (pun intended) and gave me the courage to do the same!"
10.
"This is the most important LG phase for me. I just graduated from a Christian university, my GF just dumped me because she expected I was gay (I'm bi and was super attracted to her), and I was starting to accept my sexuality. I would listen to 'Marry the Night' and 'Edge of Glory' every night as I was getting ready to go out."
"I truly felt like she was making it more empowering to be myself in the world and feel less weird. I will love LG with all my heart until the end of days thanks to this album."
11.
"I was a fan of Gaga before this album, but this was the one that made me a Little Monster FOR LIFE!!! Born This Way came out when I needed it most in my life. I was 12/13 and started at a new school and was really insecure and didn't feel like I could be myself around the new people. The songs, especially 'BTW' and 'Hair,' gave me so much confidence to be exactly as I was and be proud of it!"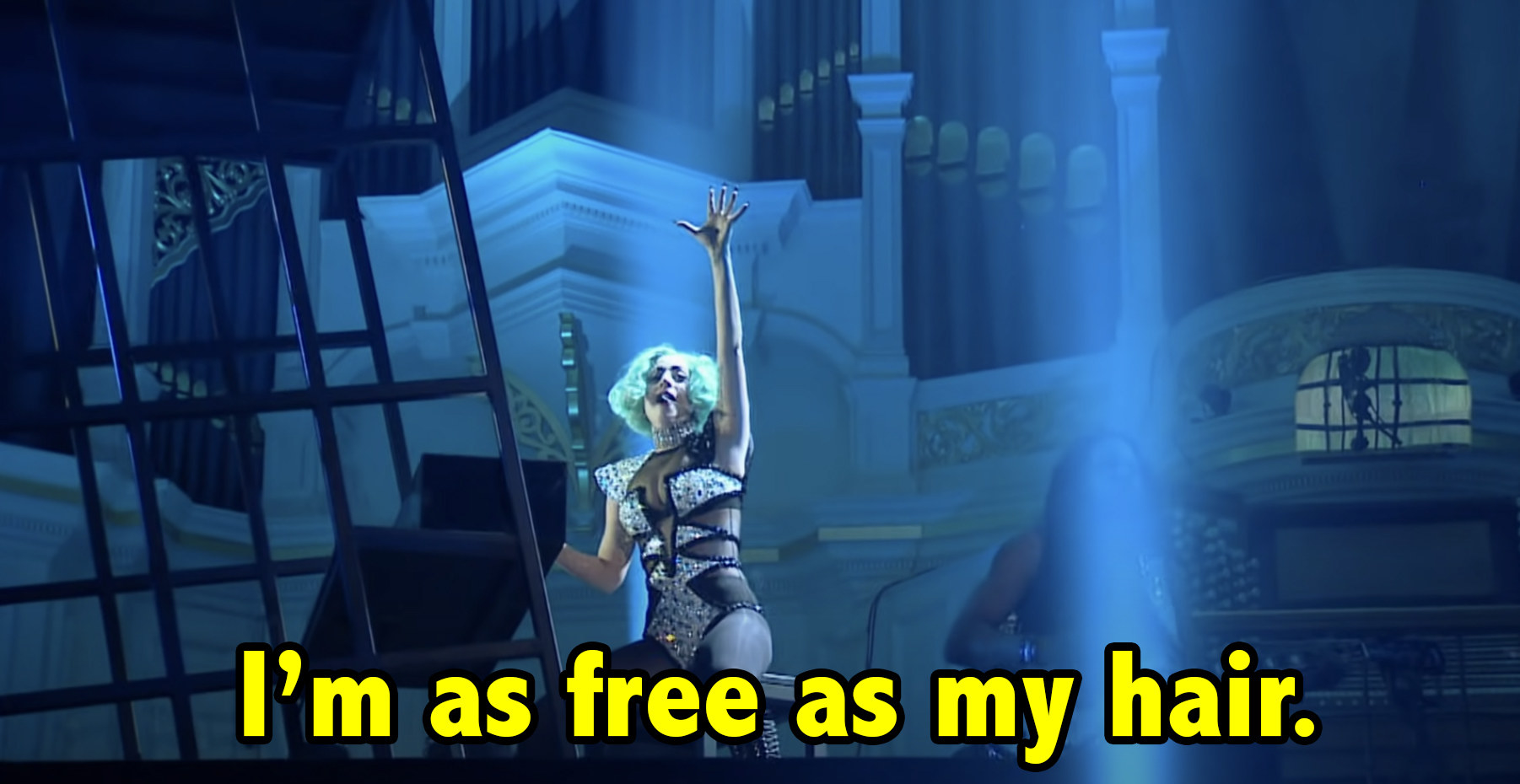 12.
"As a gay kid growing up in a small town, Gaga's album 💿 helped me to survive and learn to love myself."
"I've had severe trauma and anxiety, and the album became a life saver. I've survived because I felt like she had my back. She is so beautiful inside, and this album has such a positive message for everyone."
—Anonymous
13.
"2011 was probably one of the hardest years of my life, and I had decided to end it all. One day, my friend introduced me to this album, and the rest was history. I overcame my fear of being an outcast and made it my specialty."
"Fast-forward to 2021, and I've recently lost my mother due to an unexpected heart attack. But Born This Way continues to provide strength and comfort while Gaga is even more of a maternal figure for me now."
—Anonymous
14.
"I was 17 and such a shy, awkward person. I had loved Gaga's music, and everything about this album was eye-opening to me — the lyrics, the album artwork, I was totally obsessed. I feel so lucky I experienced this album and the whole era at such a key stage in my life. I became more confident and outgoing. I started to accept myself, and then I was able to see the Born This Way Ball!!"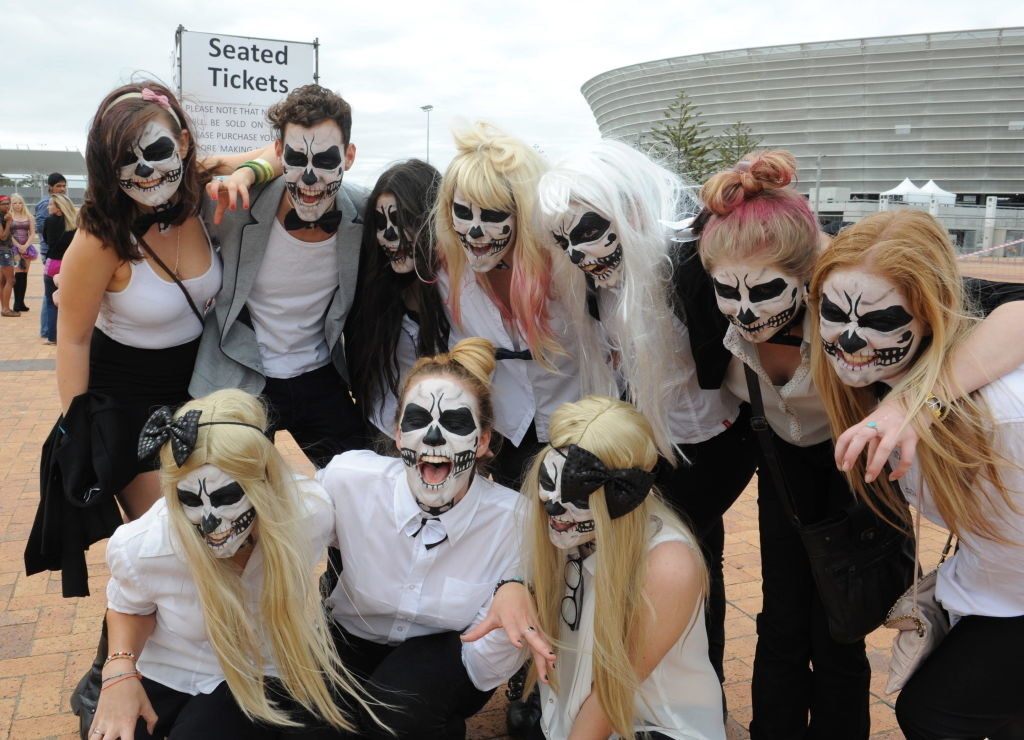 15.
"I started what I thought was my dream job in fashion, working as an assistant buyer for a brand. Quickly, though, it became incredibly hard. I was bullied, made to feel out of place, and made to feel stupid for asking questions. I realize now it's precisely because I thought differently."
"Every morning, I played Born This Way on repeat as I went into the office. That song and album and Lady Gaga kept me going. Eventually, I got the strength to leave and found a job where I was valued. Born This Way kept me company in some very dark days. Thank you Gaga. 🧡"
—Anonymous
16.
"I'd wait the entire song to hear her say the line, 'gay, lesbian, transgender life,' because it was so important to me that she said those words outright."
"Other songs have a positive implied LGBT message, but never actually say the words for our identities."
17.
"I was in my senior year of high school and always felt different from everyone else. I never fit into one 'stereotype' or one friend group — I was always a loner. When Born This Way was released, I felt seen."
18.
"I literally came out the same day as the record, completely by accident. The summer after that was a liberating, scary time, but one that felt warm and exciting, and Born This Way was the soundtrack to every complicated emotion I was feeling."
"She was a source of light that made me feel strong and special, and I only hope she knows what an impact she's had on so many young queer lives. We're all hanging on a moment of truth."
—Anonymous
19.
"So many songs on this album spoke to me on a different level! 'Marry the Night' is my all-time favorite song (and not just from Gaga's collection). It's still the song that I listen to when I'm not in a good place."
"When the album came out in 2011, I didn't have much of a connection to 'Marry the Night' and it was just another song and music video. It wasn't until my life started falling apart that the song suddenly hit me in a way it never had before. When my six-year relationship completely disintegrated, when I was diagnosed with a brain malformation that threatened to rob me of everything that made me who I am (and terrified the hell out of me), when I thought I was going to quit my job and have to move, when my mental health took a significant downturn, and most recently when my dog, my soulmate, died...it was Gaga who was there to tell me that I needed to embrace the darkness and not give up on my life."
—Anonymous
20.
"I think that without this album, I wouldn't have found the courage and strength to be myself today. She changed my life. She truly helped me accept and embrace who I really am, I'll never be able to thank her enough."
Thank you Gaga, for creating art that has liberated, affirmed, and saved lives for the past decade. There's no doubt that Born This Way will continue to impact countless more lives for many more decades to come.
The National Suicide Prevention Lifeline is 1-800-273-8255. Other international suicide helplines can be found at befrienders.org. The Trevor Project, which provides help and suicide-prevention resources for LGBTQ youth, is 1-866-488-7386. You can also text TALK to 741741 for free, anonymous 24/7 crisis support in the US and UK from the Crisis Text Line.
If you or someone you know has experienced anti-LGBTQ violence or harassment, you can contact the National Coalition of Anti-Violence Programs hotline at 1-212-714-1141.
Note: Some submissions have been edited for length and/or clarity.