25 Times Lady Gaga Outdid Herself During Her "Artpop" Era
Her flying dress lives rent-free in my mind.
It's no secret that Lady Gaga was truly ahead of her time when it came to her 2013 album, Artpop.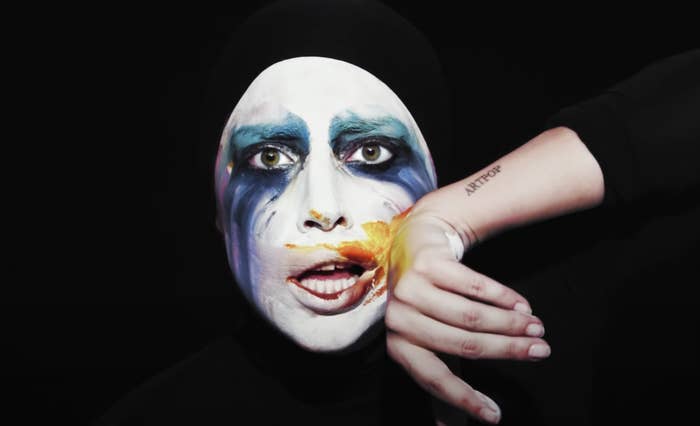 And now that fans have made the album re-enter the Top 10 on iTunes again nearly a decade after its release, it's time we look back at one of the most memorable eras in pop music history.
So here are 25 iconic moments from the 2013–2014 Artpop era that will never, ever leave my brain:
1.
When she wore the world's first flying dress, called Volantis, during the 2013 artRAVE launch party in Brooklyn.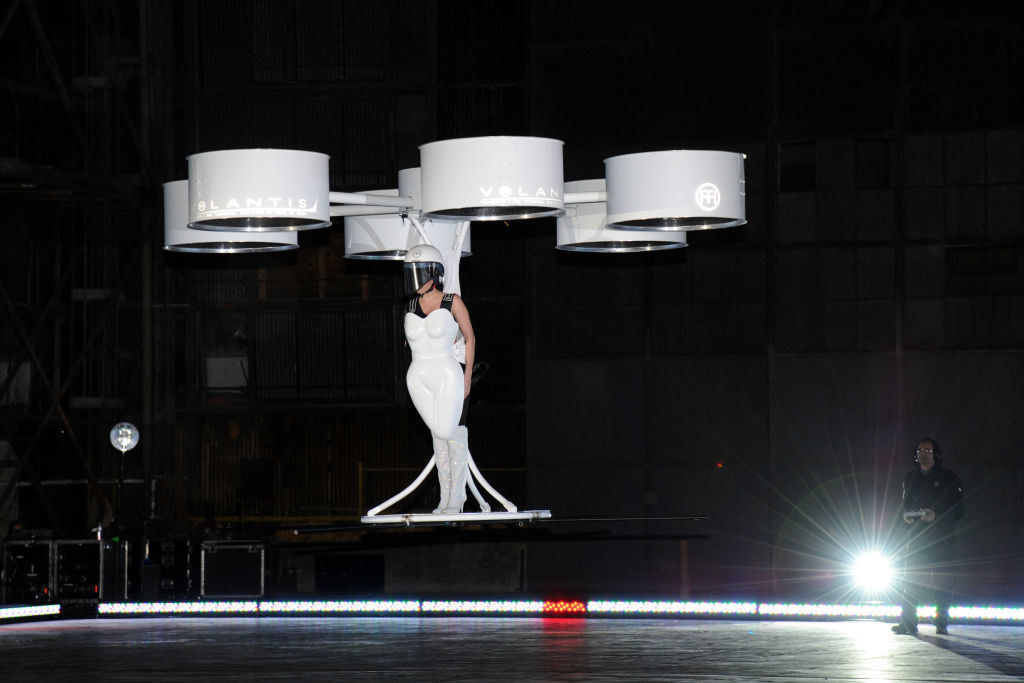 2.
And when she also wore this inflatable get-up at the same party.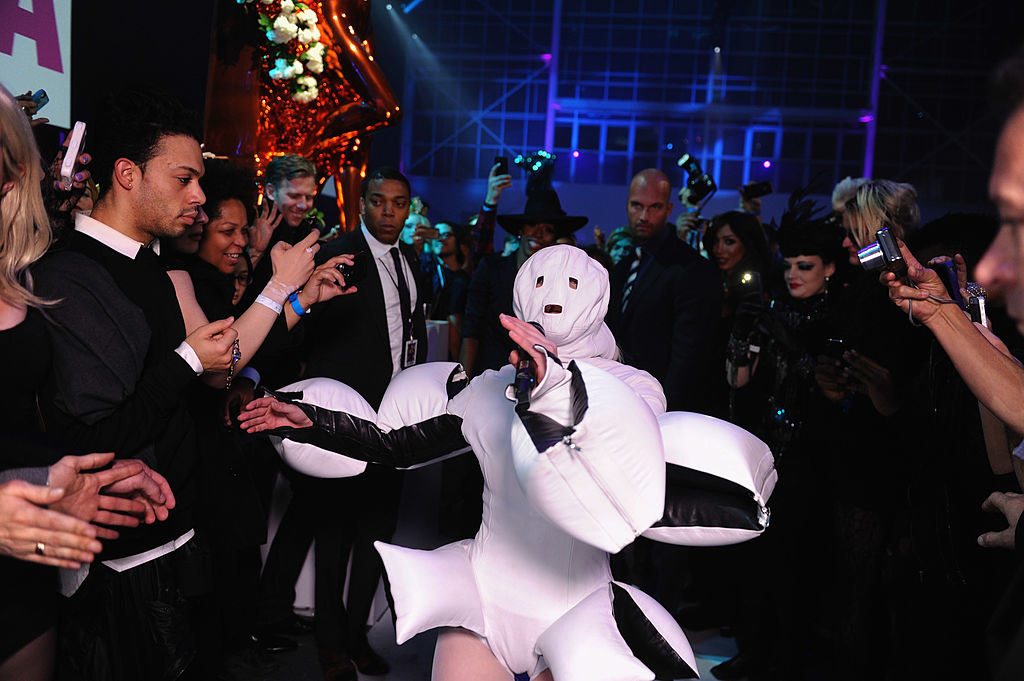 3.
When she debuted this big-ass sculpture that artist Jeff Koons created for her Artpop album cover.
4.
When she put on what appeared to be a stylish condom while singing "Fashion!" alongside RuPaul during Lady Gaga and the Muppets Holiday Spectacular.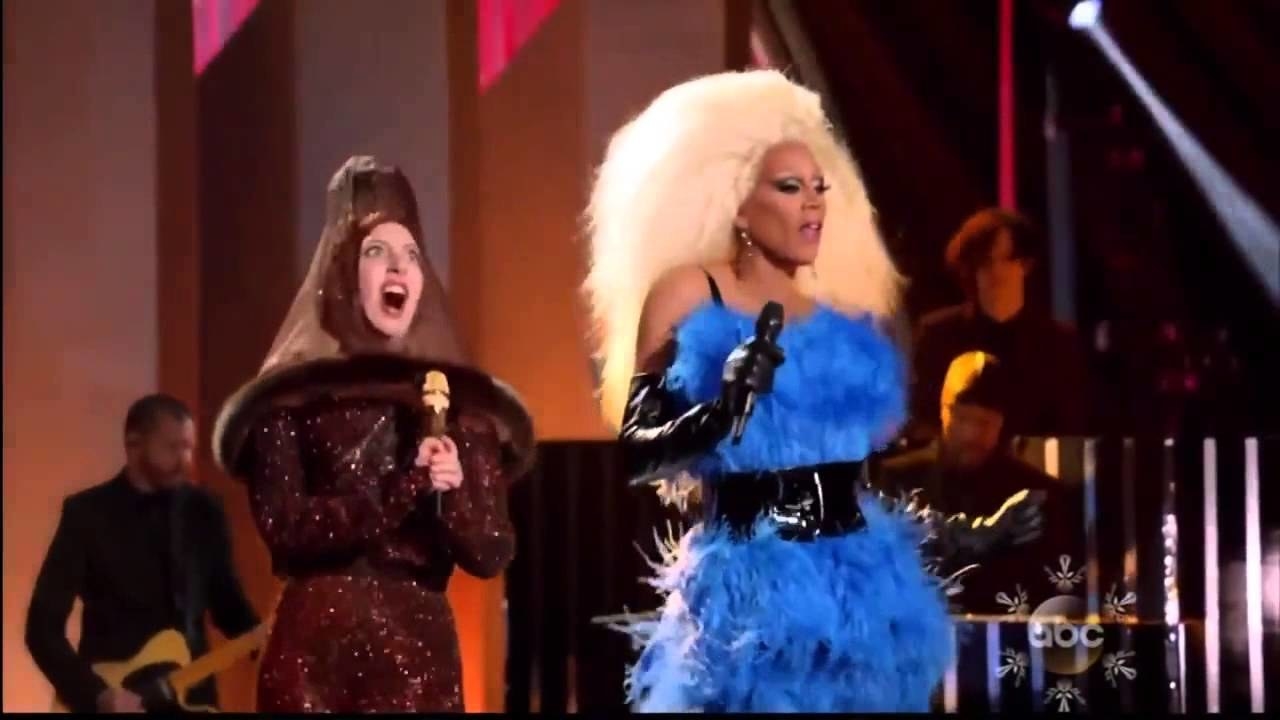 5.
And when she performed a duet of her song "Gypsy" with Kermit the Frog during the same show. He is a muppet, after all.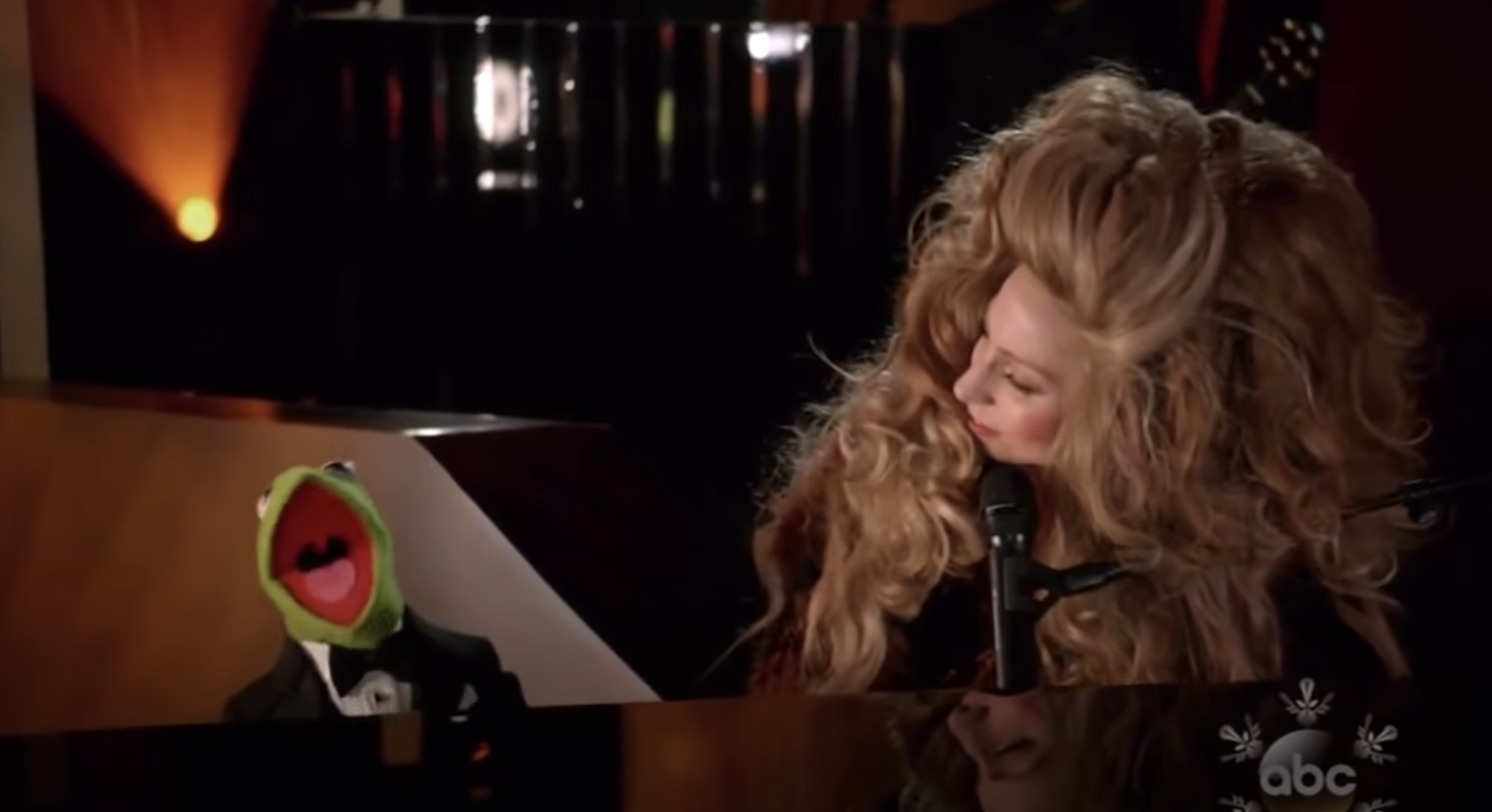 6.
When she had two men carry her into her hotel in Athens, Greece while wearing seashells.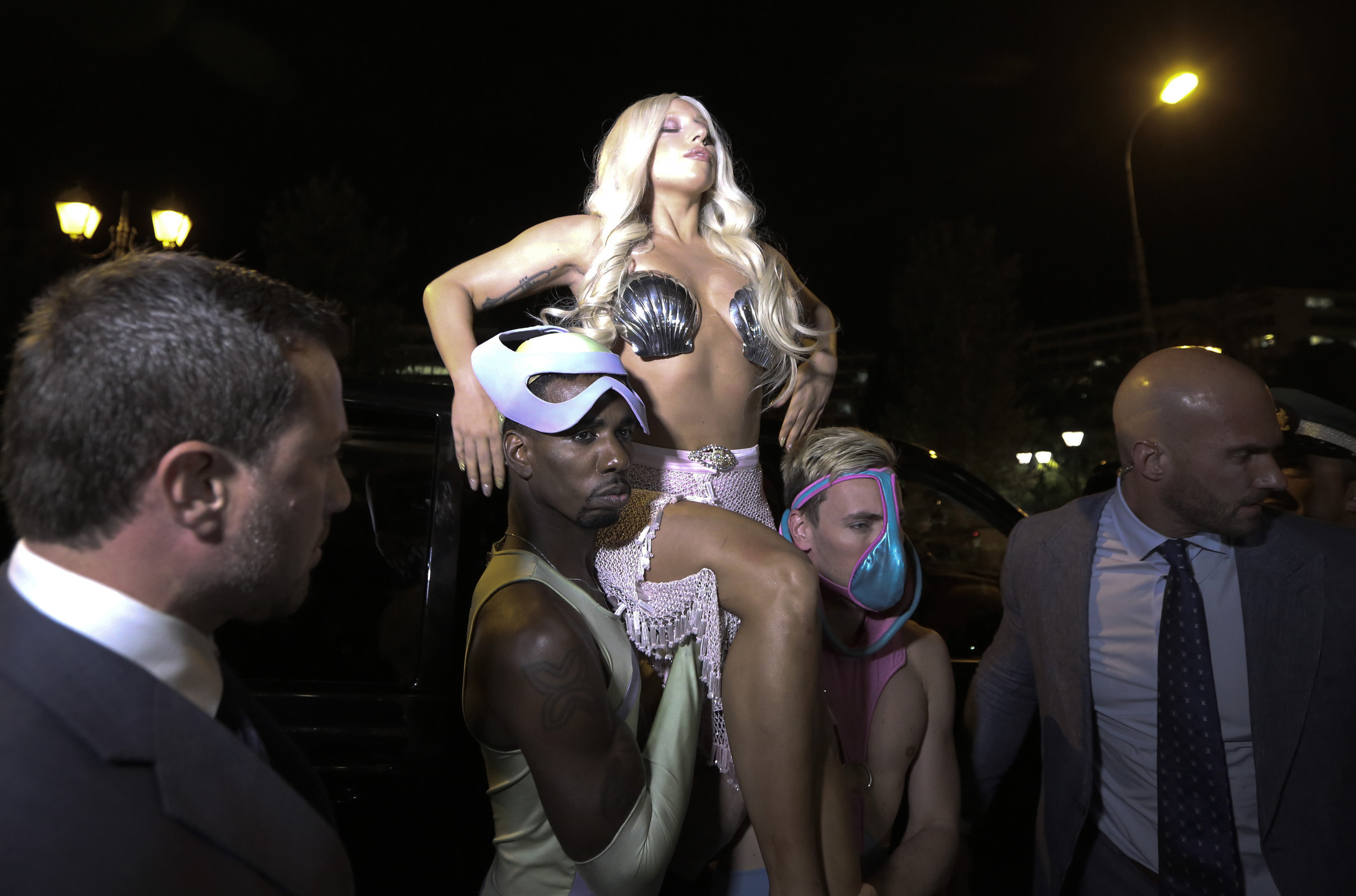 And all while doing the "V" for "Venus" for the crowd.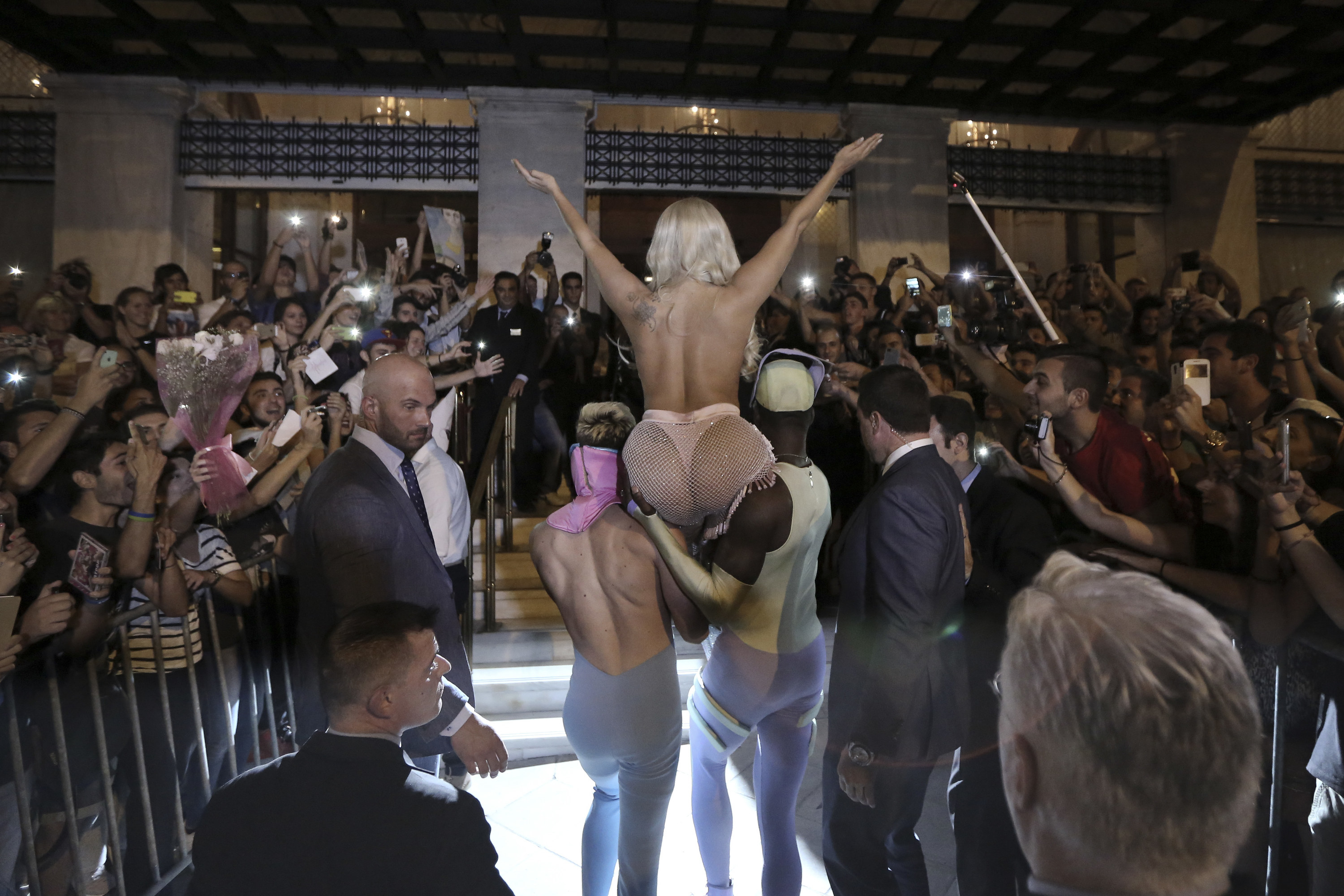 7.
Speaking of "Venus," when she walked out of the Ritz in Berlin while barefoot to do the same pose.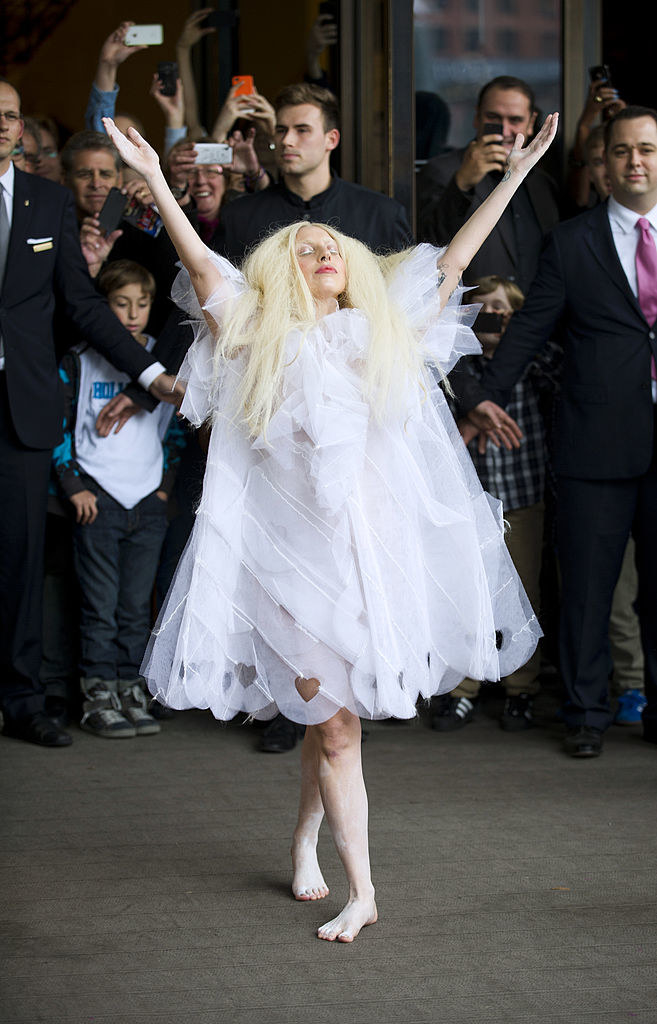 8.
When she had the cast of The Real Housewives of Beverly Hills appear in her "G.U.Y." music video.
9.
When she added sounds of an audience "booing" at her as she was dressed up like a blank canvas prior to singing "Applause" at the VMAs.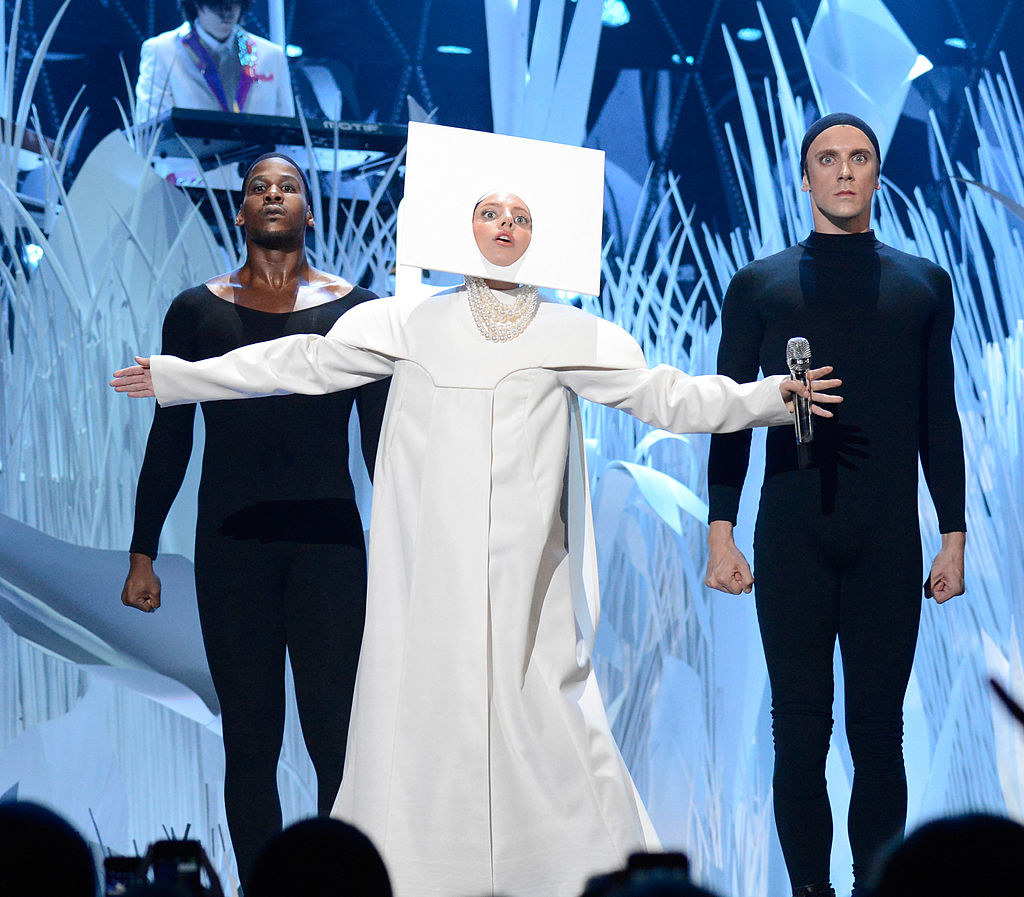 And then ended the performance in a seashell bikini.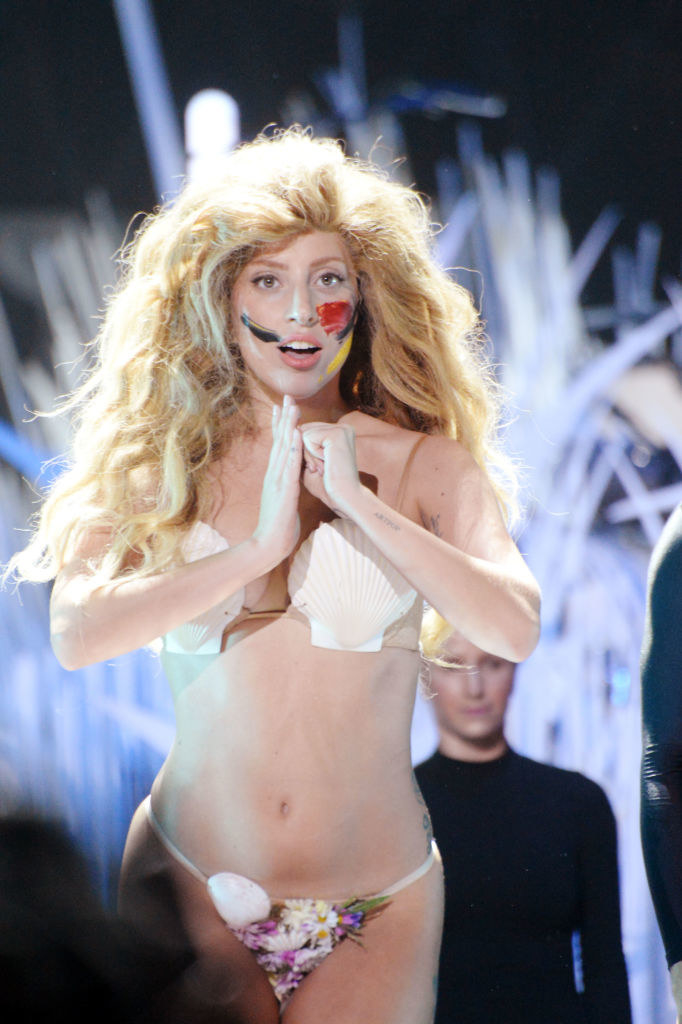 10.
When she wore this inflatable spike dress to the VIP Room night club in Paris.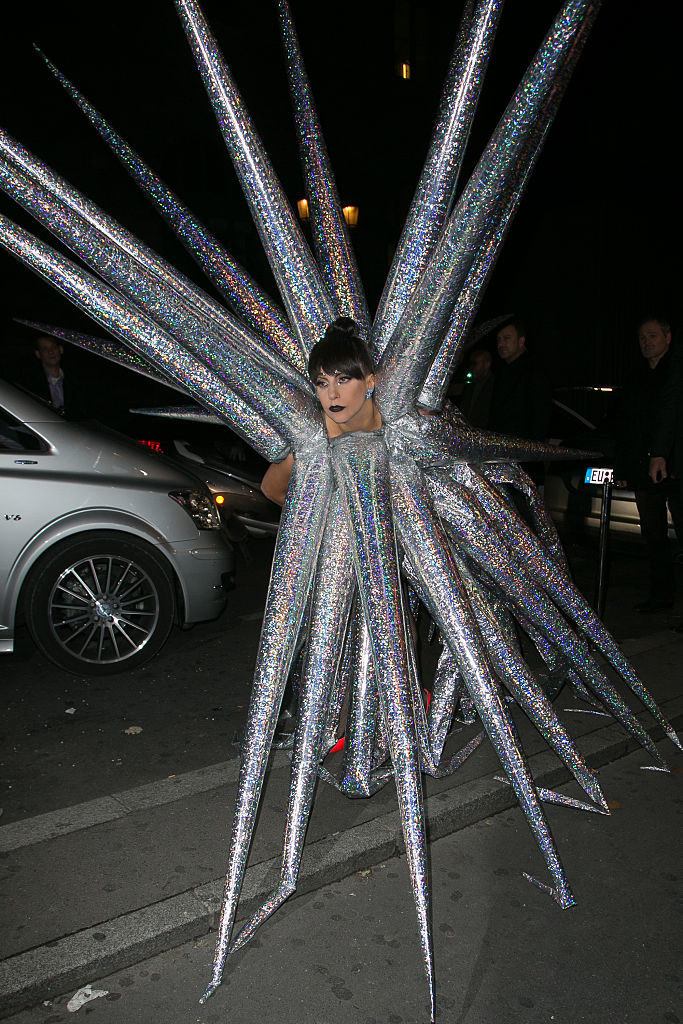 11.
Speaking of Paris, when she also cut two holes out of a tablecloth and wore it as a Halloween costume while leaving a restaurant.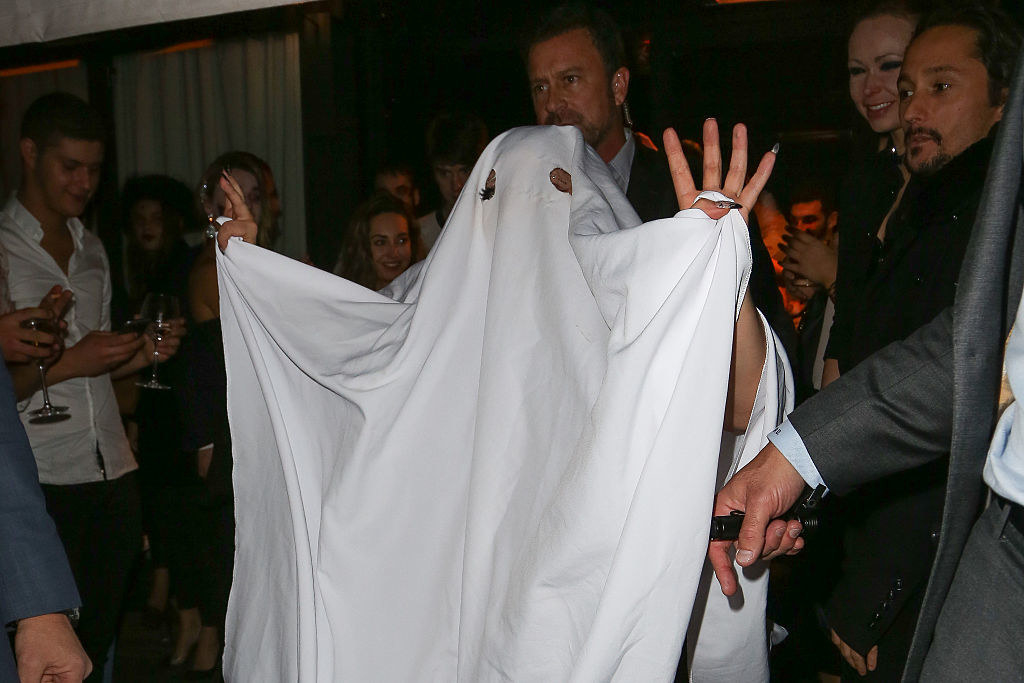 12.
When she filmed her very own lyric video for "Applause" by randomly showing up to a drag show at Micky's in West Hollywood.
13.
When she arrived to the Roseland Ballroom in her most abominable outfit.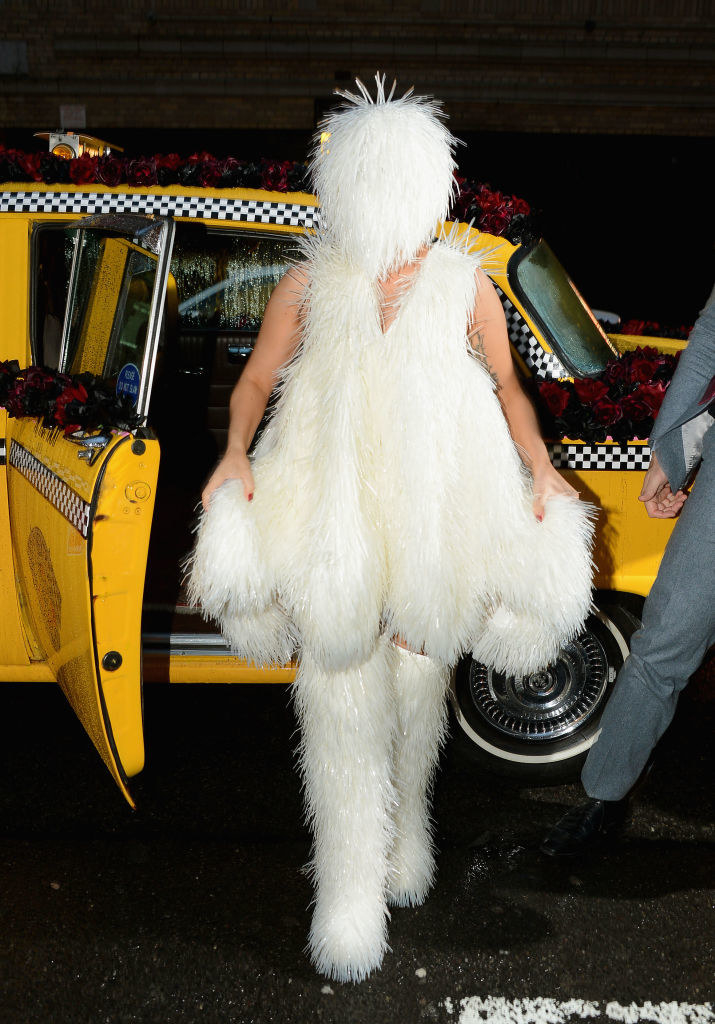 14.
When Gaga and Christina Aguilera wore similar outfits, performed "Do What U Want," and drank champagne together on The Voice.
15.
When she channeled Salvador Dalí by wearing this mustache during her AMPYA Artpop listening party in Germany.
16.
When she got covered in "paint" during her infamous SXSW performance that I'll just let you google for yourself.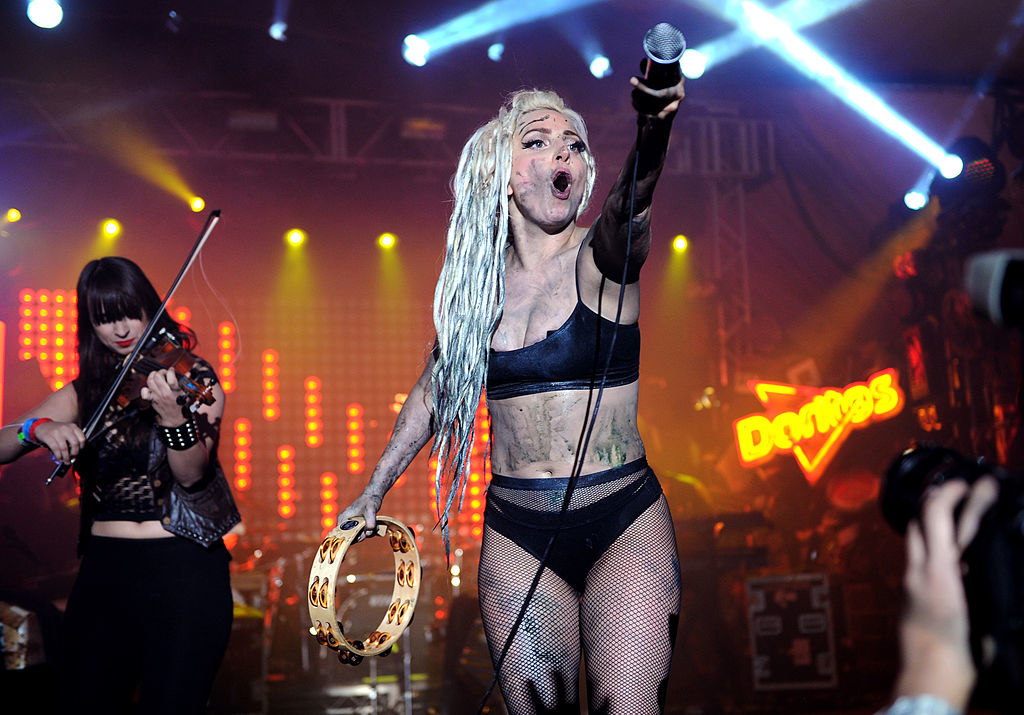 17.
When Rihanna tweeted some lyrics to "Sexxx Dreams"...
18.
When she released a whole Artpop app that accompanied the album. When constructing your profile on the app, you could select which lyric from Artpop represents you, with one of them being "Enigma." "Enigma," of course, later became the name of Gaga's Vegas residency show, as well as a song on her latest album, Chromatica.
19.
When she put on a whole theater production of The Wizard of Oz when performing "Applause" on Good Morning America. She started by channeling Dorothy, with Toto and all.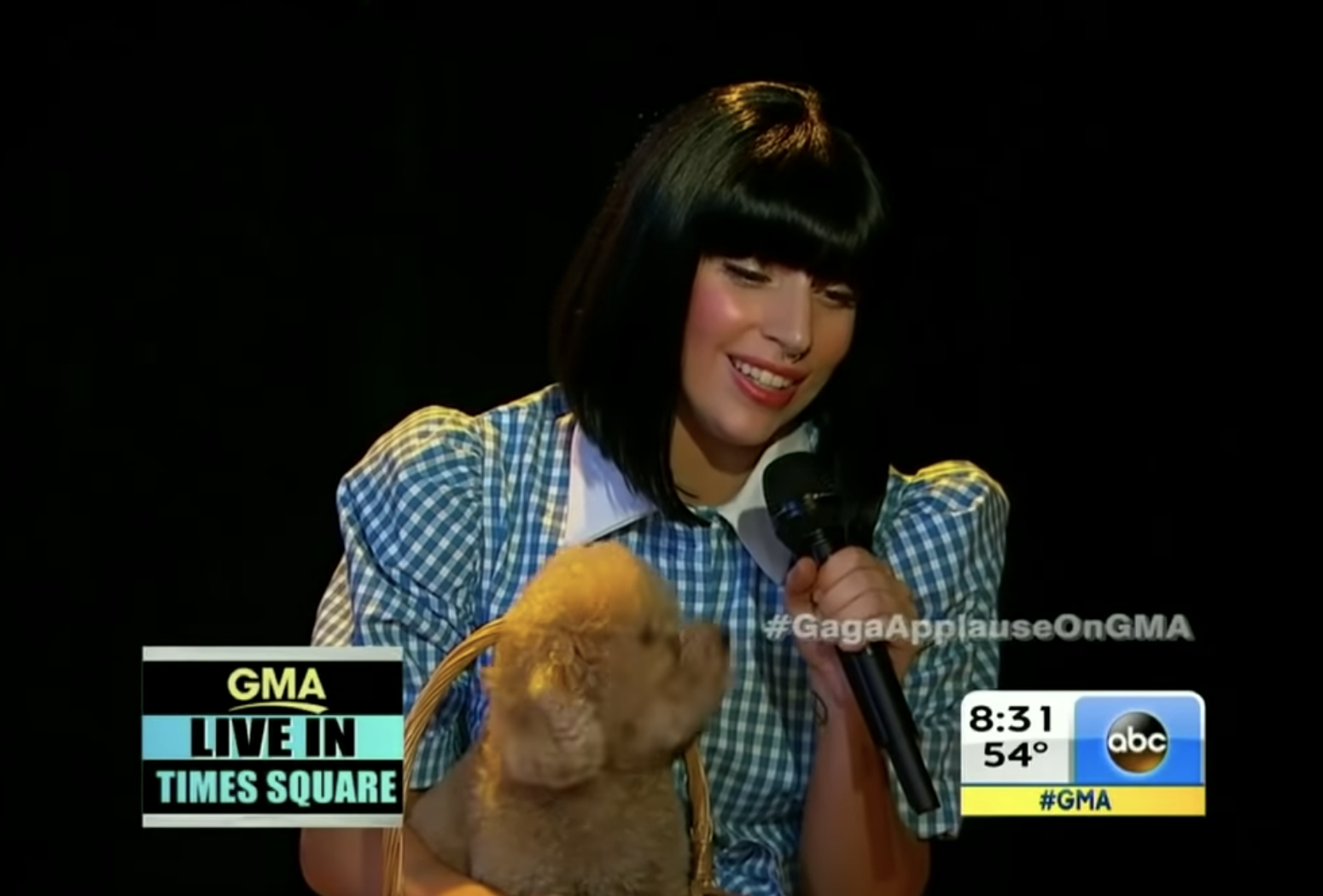 And then proceeded to go down a yellow brick road with her own dancing Tin Man, Scarecrow, Cowardly Lion, and flying monkey.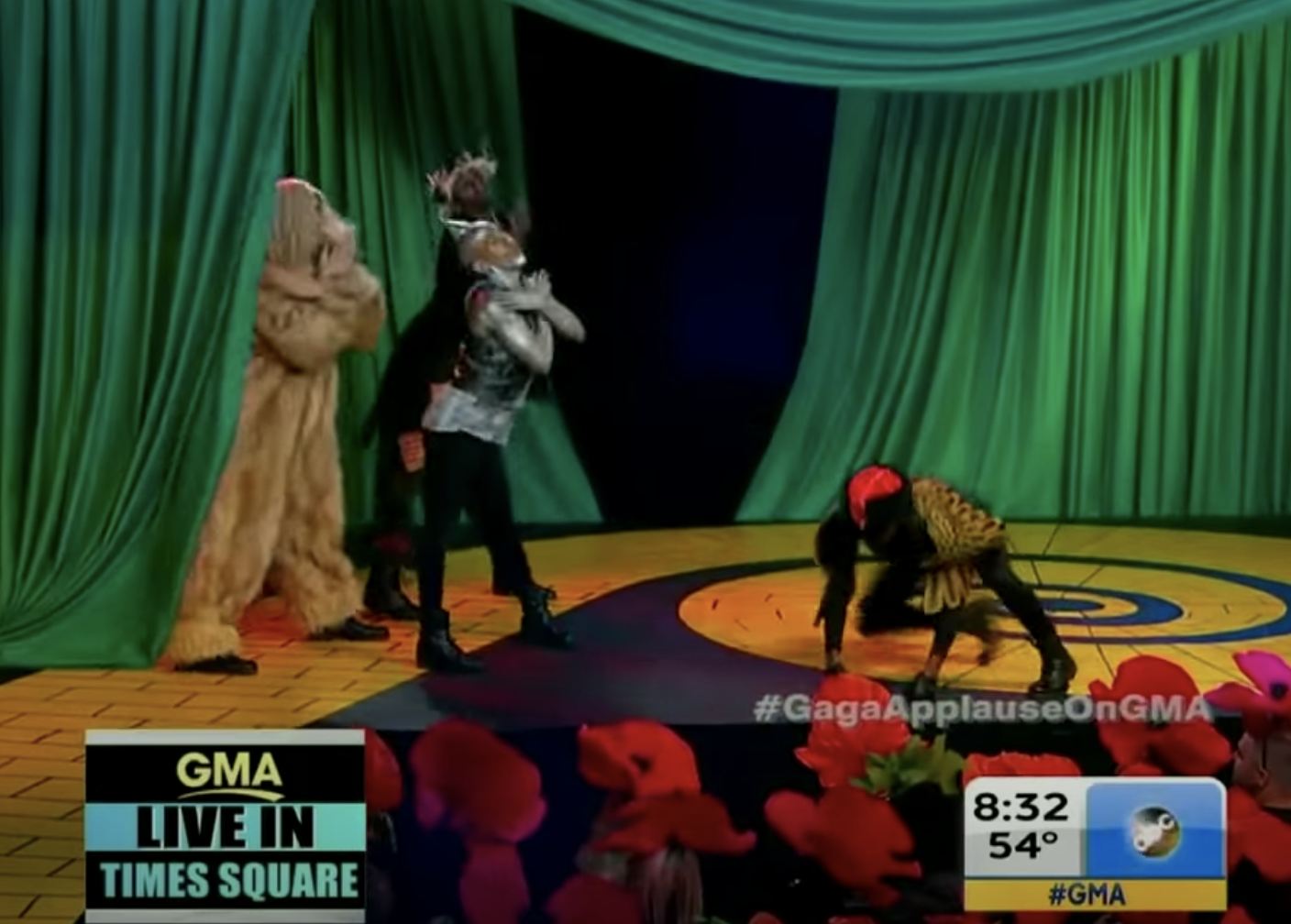 All before she went through an outfit change into Glinda.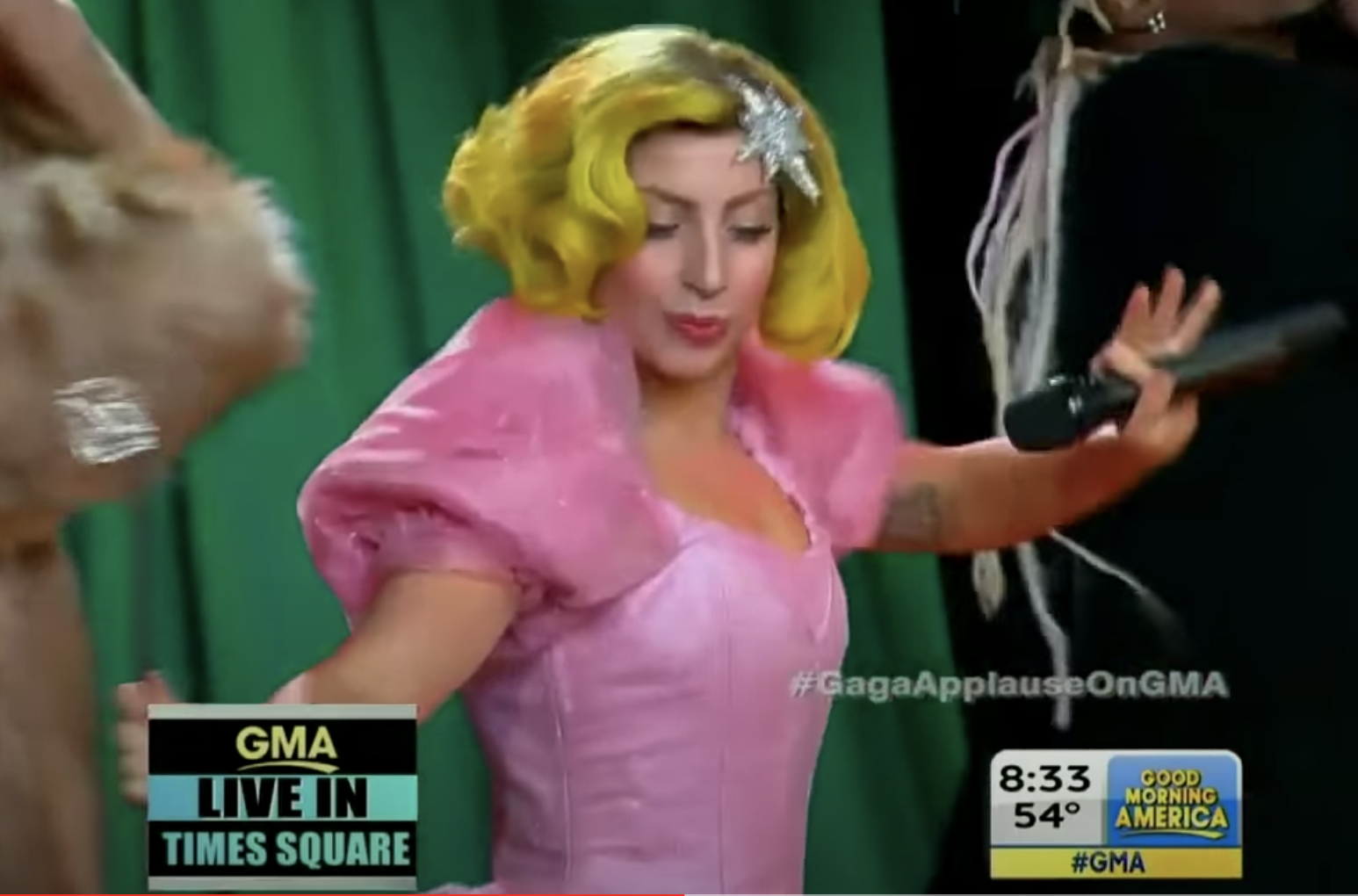 She then ripped off her own outfit/wig and held an apple for some reason while a different witch, who I presume was the Wicked Witch, stole her apple.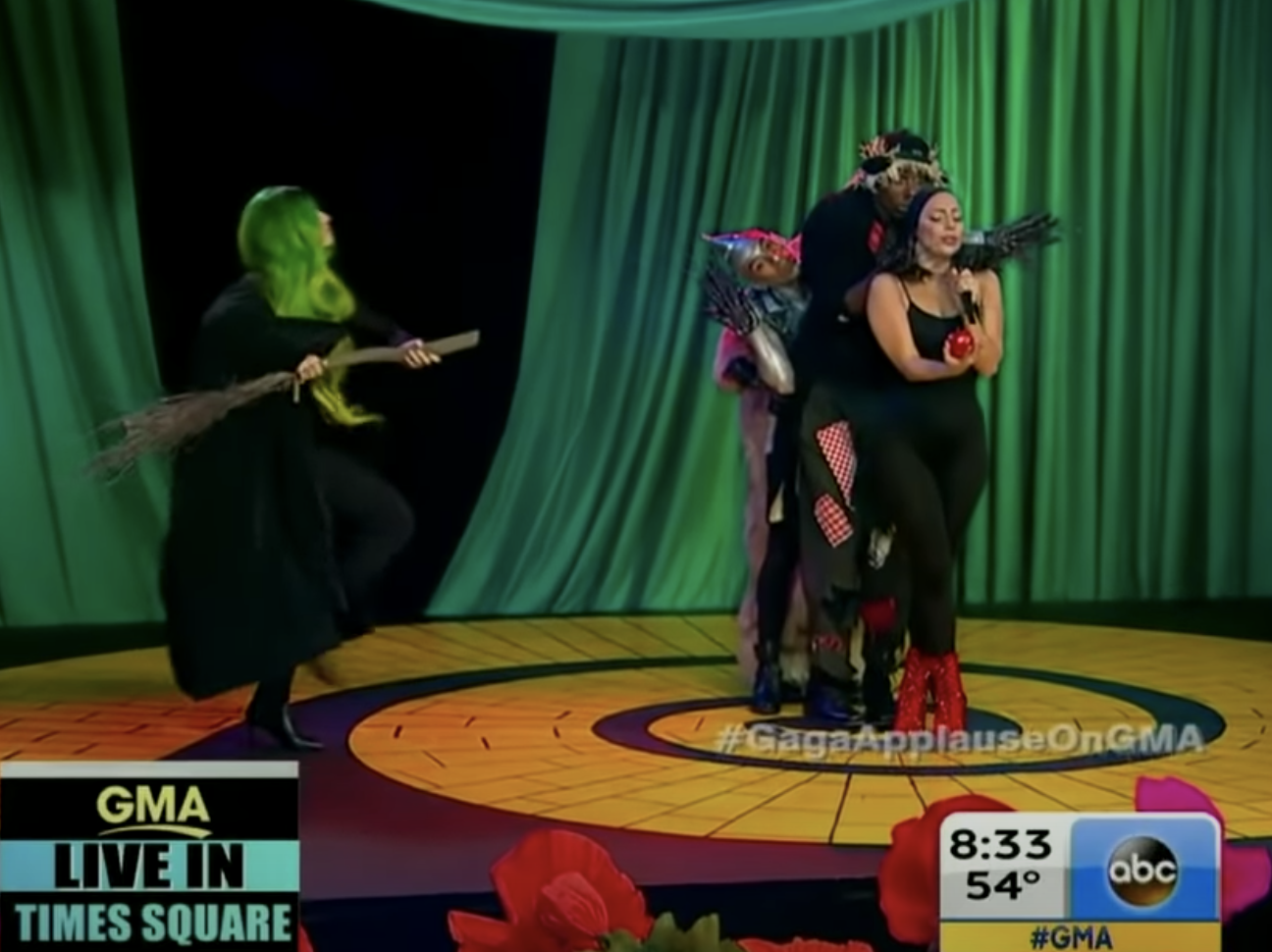 Gaga then ripped the witch's wig off, because why not?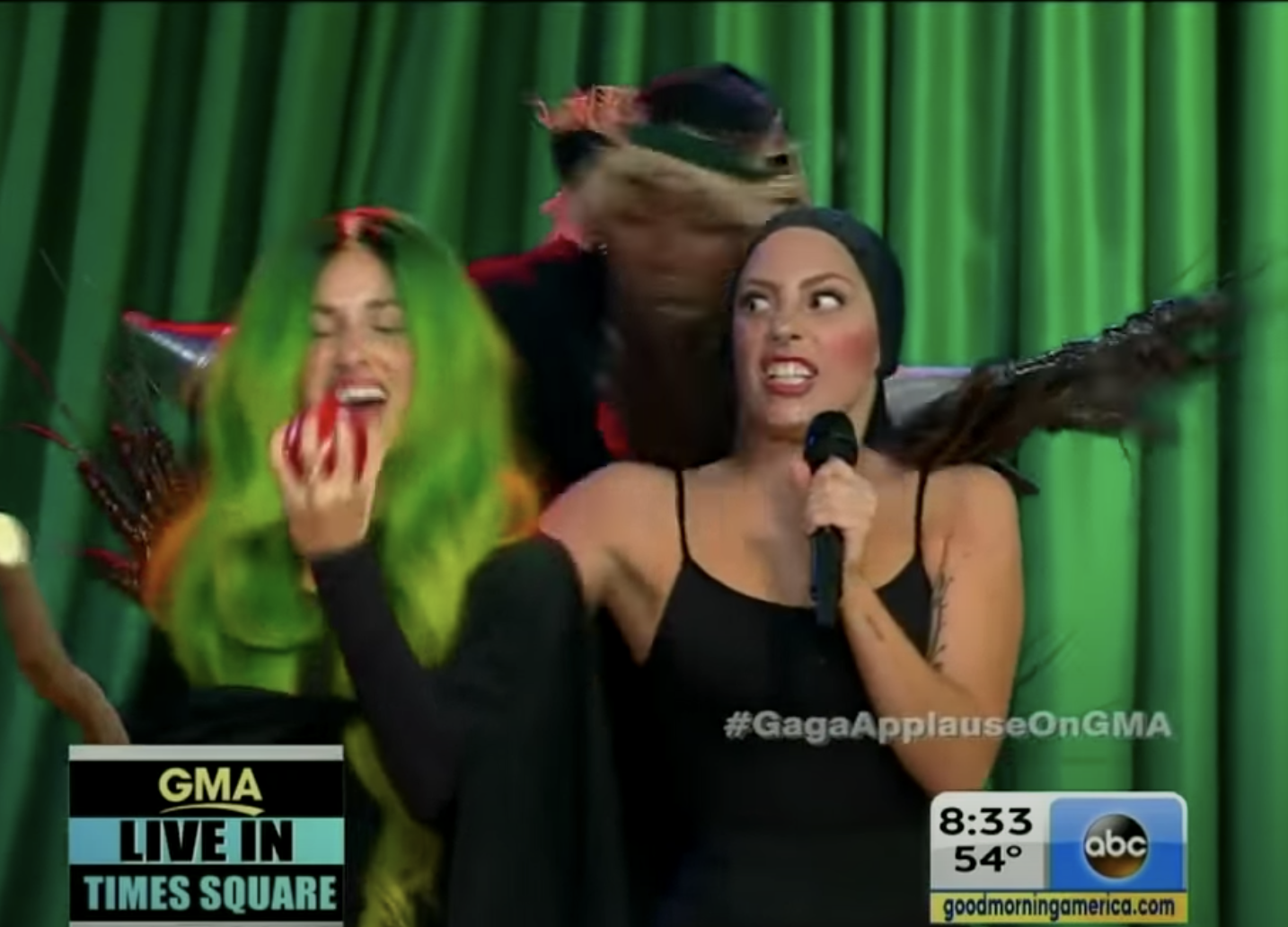 She then swung said wig around and pretended to wear it.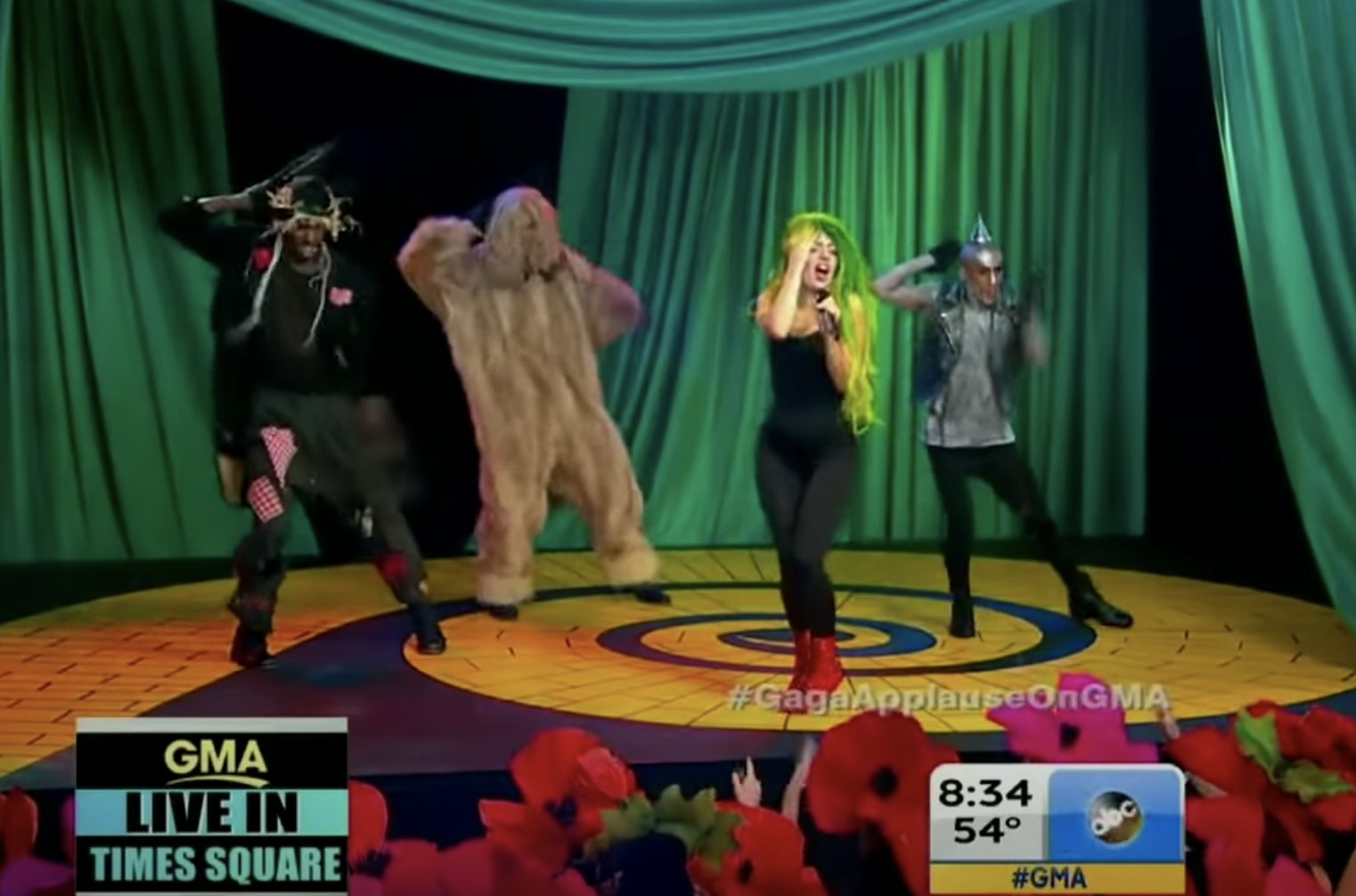 Finally, she then went through a final costume change with a new brown wig, shoulder pads, and a big checkered bow. Mind you, this all took place in under six minutes. I'm telling you, it was a PRODUCTION.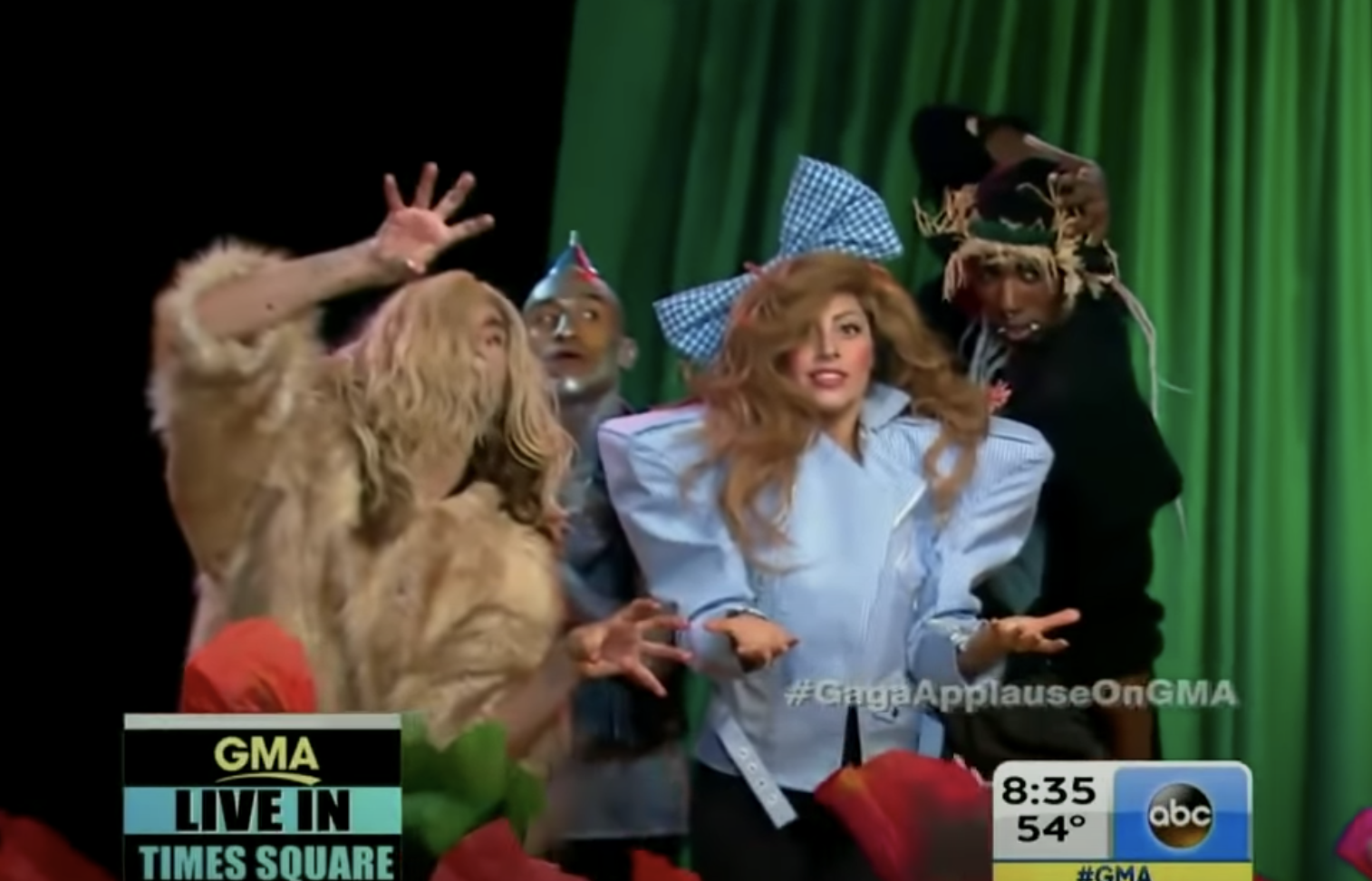 20.
When she gifted a reporter a seashell pin so he could match with her outfit on BBC Breakfast.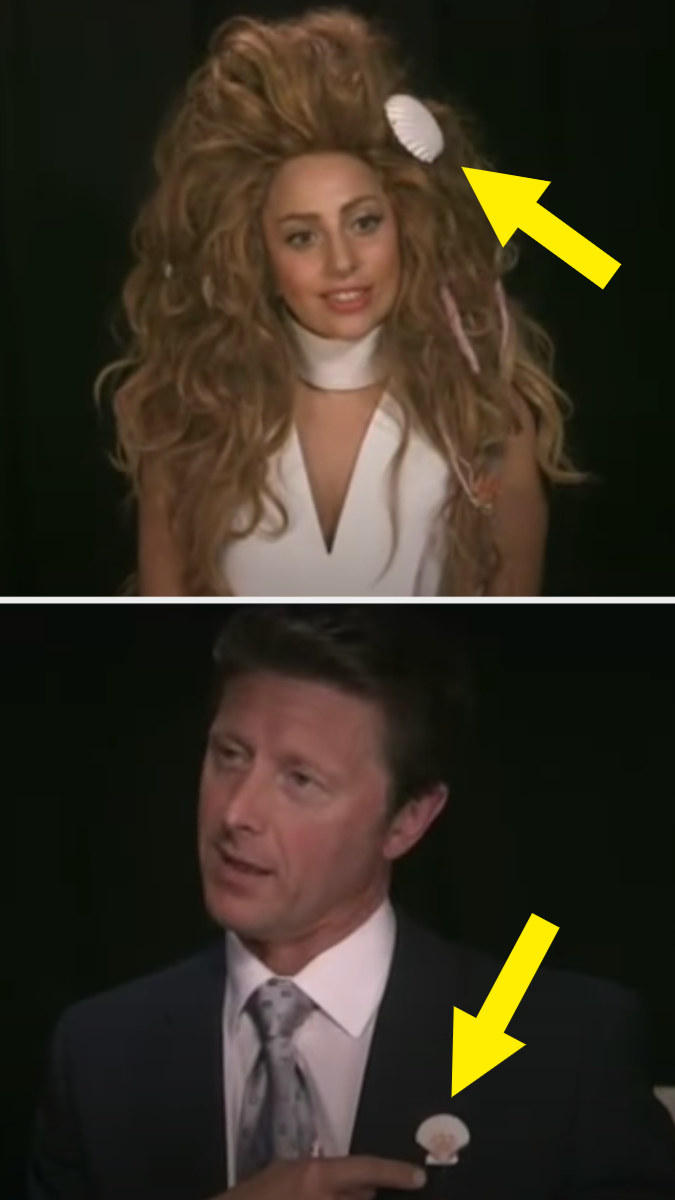 21.
When she stepped out in Berlin with this headpiece on. I'm unsure how she got around.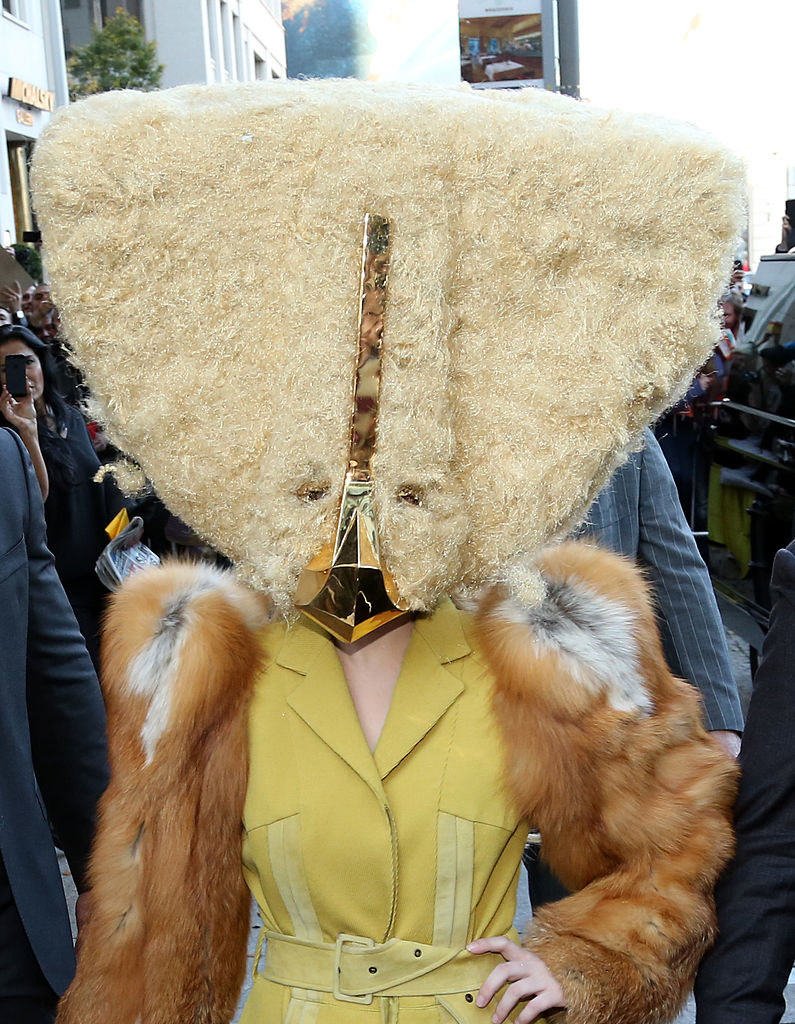 22.
When she arrived at the American Music Awards atop a giant horse being operated by two people.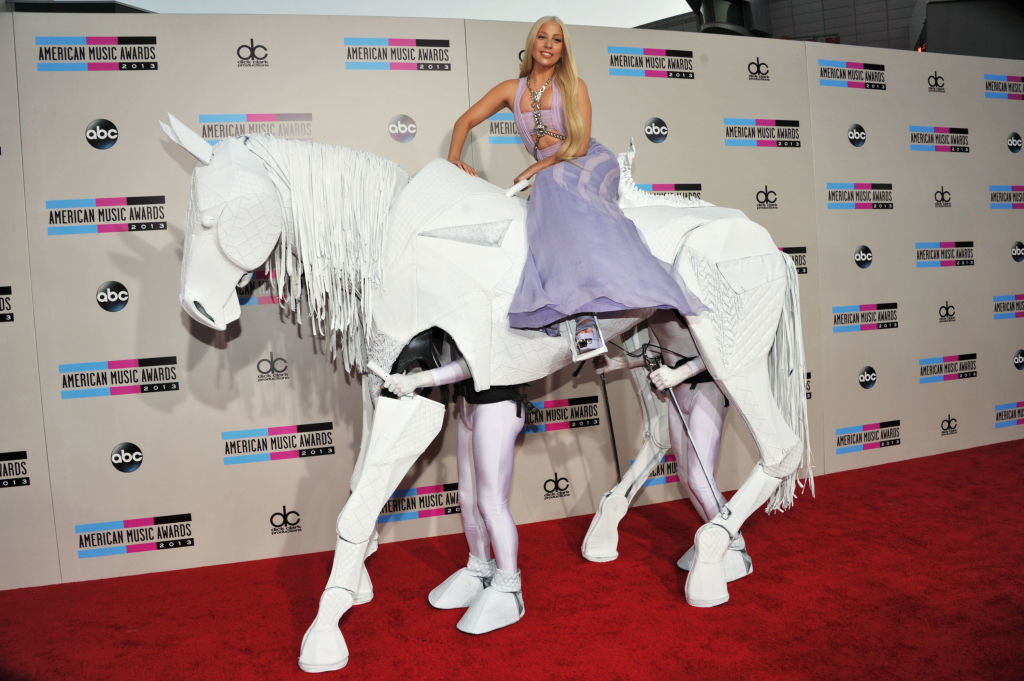 23.
When she left her London hotel with this artsy look that, much like her outfit, left us in pieces.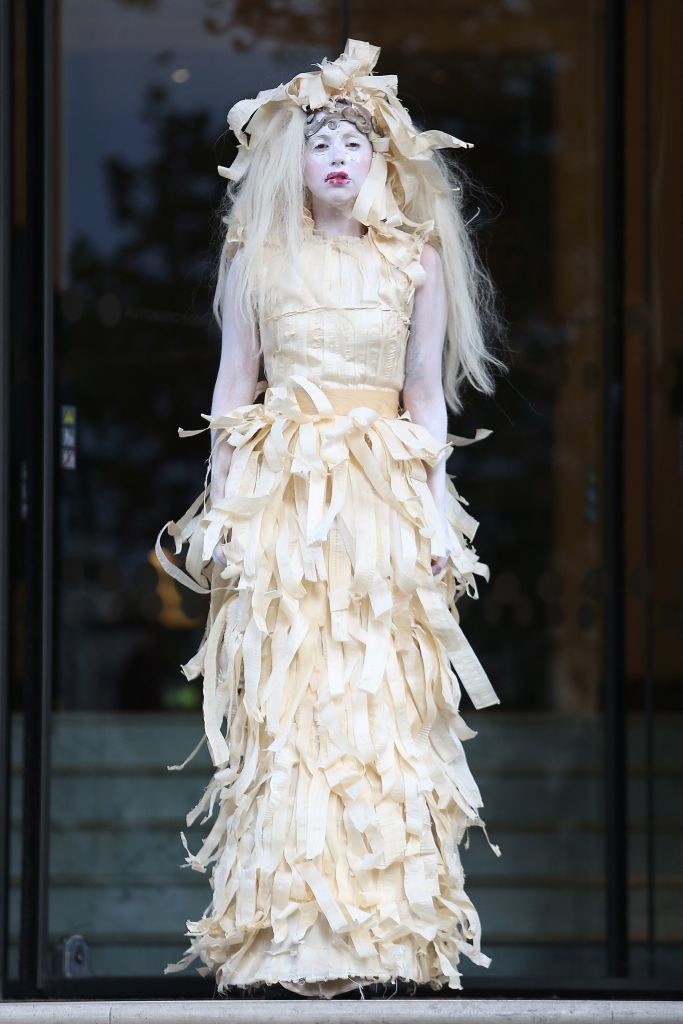 24.
When she wore this set of false teeth throughout the era. Here she is at the YouTube Awards.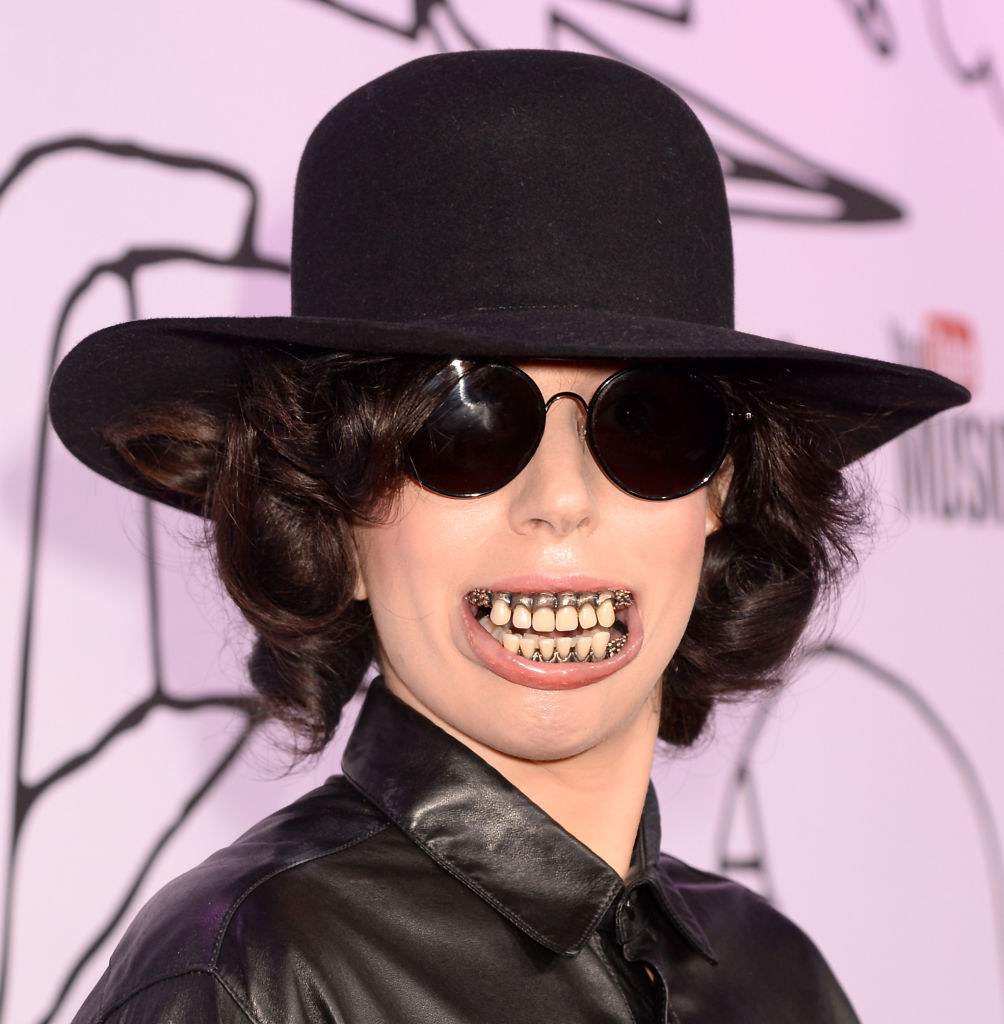 And here she is with them again during a short promo film for the album.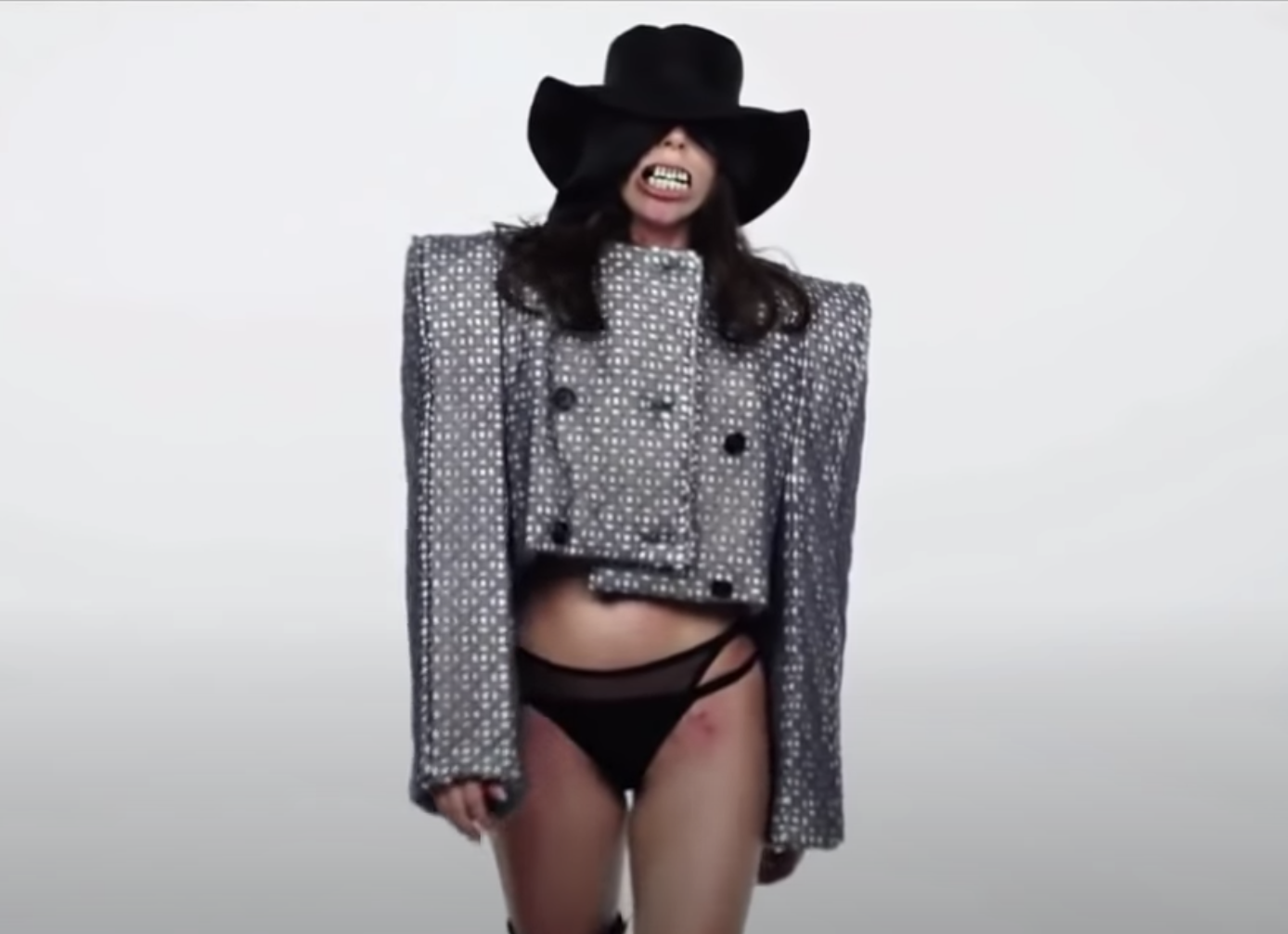 25.
And finally, when she performed "Dope" at the artRAVE and a fan, who sounds like Toad from the Nintendo universe, screamed in the background. This clip has been more of a recent phenomenon.
Was there an iconic Artpop moment I missed? Let me know!