15 People Who Prove You Don't Need To Do Something Big To Make A Difference
You can go ahead and keep that last bit of hope in your heart.
2.
This kid who ensured their classmate was included:
4.
This grandma who wants the best for her grandchild:
6.
This person who was considerate of the people around them:
7.
This son that wanted to honor his dad for his mom:
8.
This mom who gave hugs to those who needed them most:
9.
This person who created the most coveted parking space in the world for a boy:
10.
This person who understood the importance of these supplies:
11.
This person who was fully prepared:
12.
This person who took time out of their day to be kind:
13.
This person who gave a little something extra: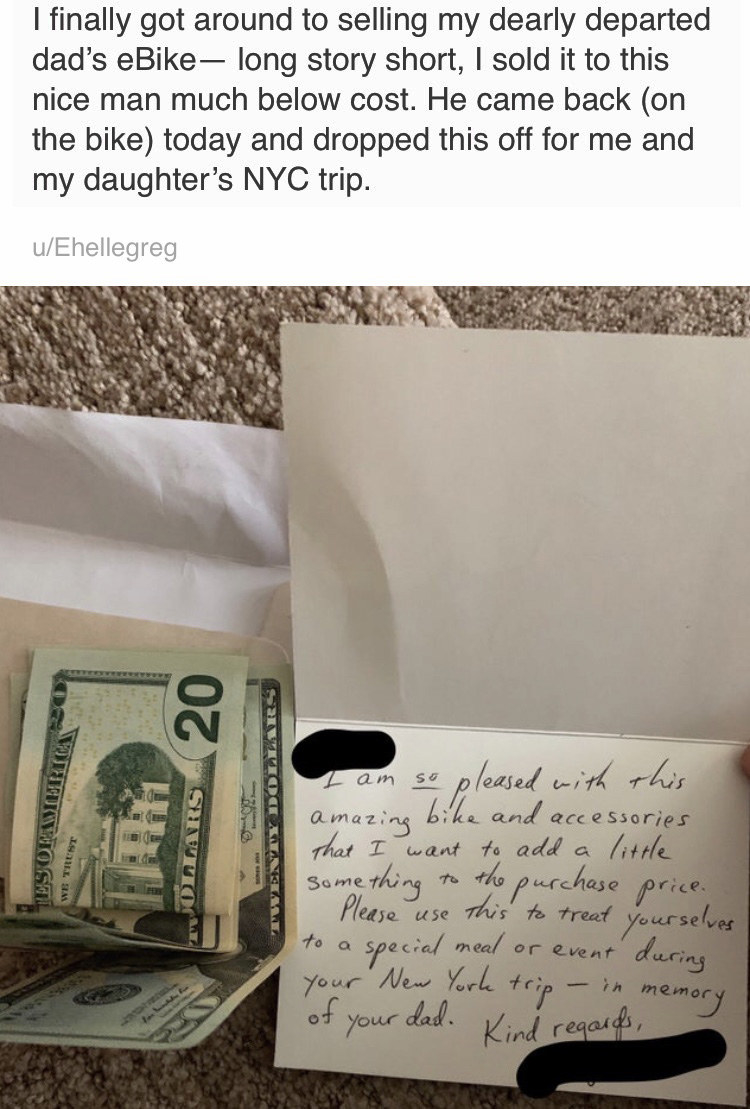 14.
This community that wanted a dounut shop owner to worry about one less thing:
15.
And finally, this sister who was looking out for her brother: