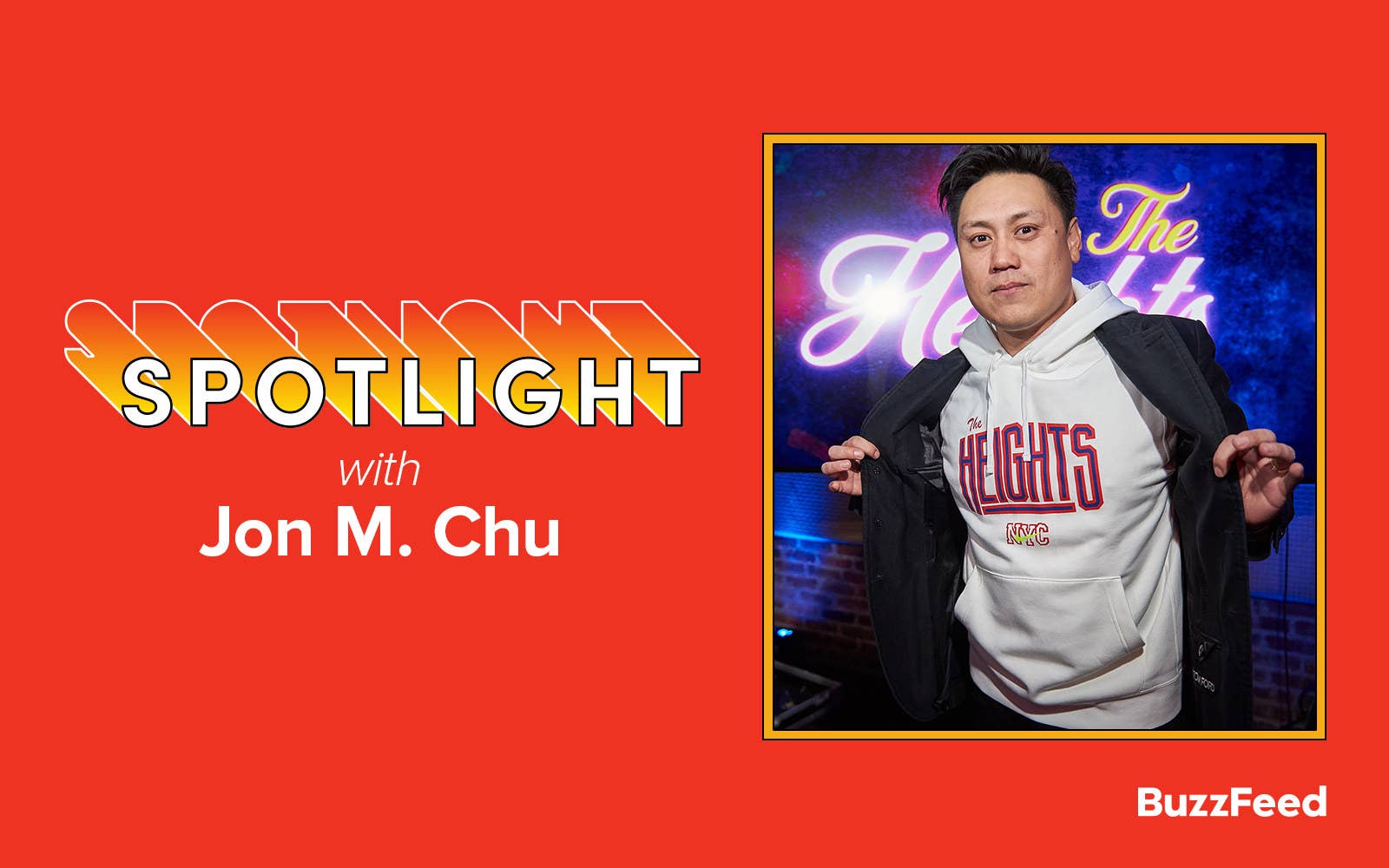 Thirteen years after it first opened on Broadway and one pandemic delay later, In the Heights is finally making its way to the silver screen (and TV screens) when we need it most. The film serves as a love letter to the New York City neighborhood of Washington Heights and puts Latinx people in the forefront. Ahead of its release, Director Jon M. Chu hopped on Zoom with BuzzFeed to talk about what it was like making such a big, impactful film as this and to give us some behind-the-scenes stories only he could tell.
1. Directing Crazy Rich Asians helped Jon understand the full power of specificity when it came to how he approached In the Heights.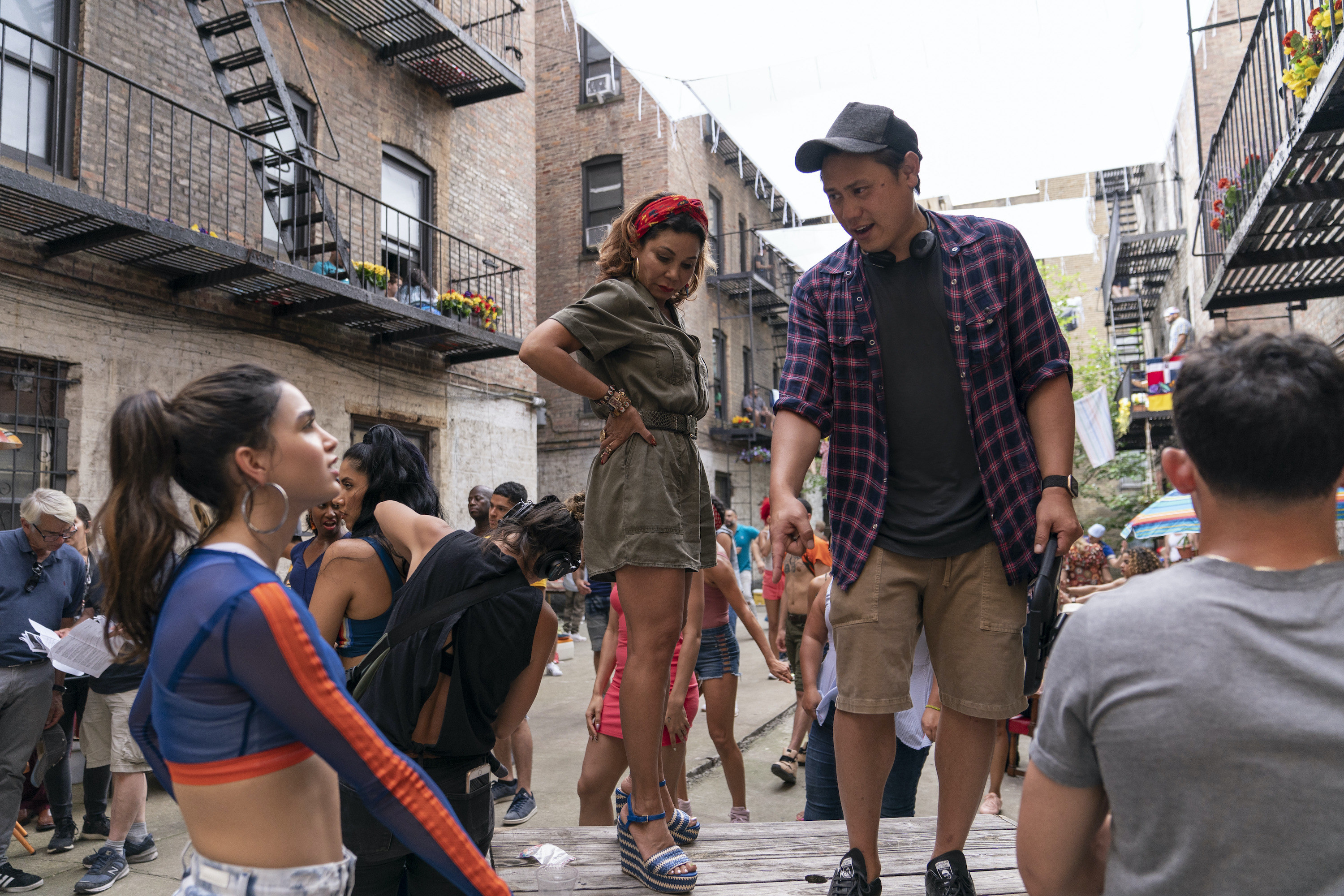 "100%. Making Crazy Rich Asians influenced how I would approach In the Heights. I think I didn't understand the full power of the specificity that I could show in Crazy Rich Asians that would resonate with the audience. I didn't know how important that really was — how sharp that made our knife to cut right to your heart. I think, you know, certain choices that we made maybe by mistake, maybe just by instinct. Like Crazy Rich Asians made such huge differences, whether it was: How many times do you cut to the food? What kind of food? Hey, you know, that shot where the friends are just hanging out in the jeep? That's probably some of the most powerful imagery and, for me, it was like, we're just shooting them in the car, but I understand that, and I understand what that can give somebody."

2. Lin-Manuel Miranda, who wrote the music for and starred in the Broadway musical, and Quiara Alegría Hudes, who wrote the original book and screenplay, guided Jon in getting every detail in the film just right.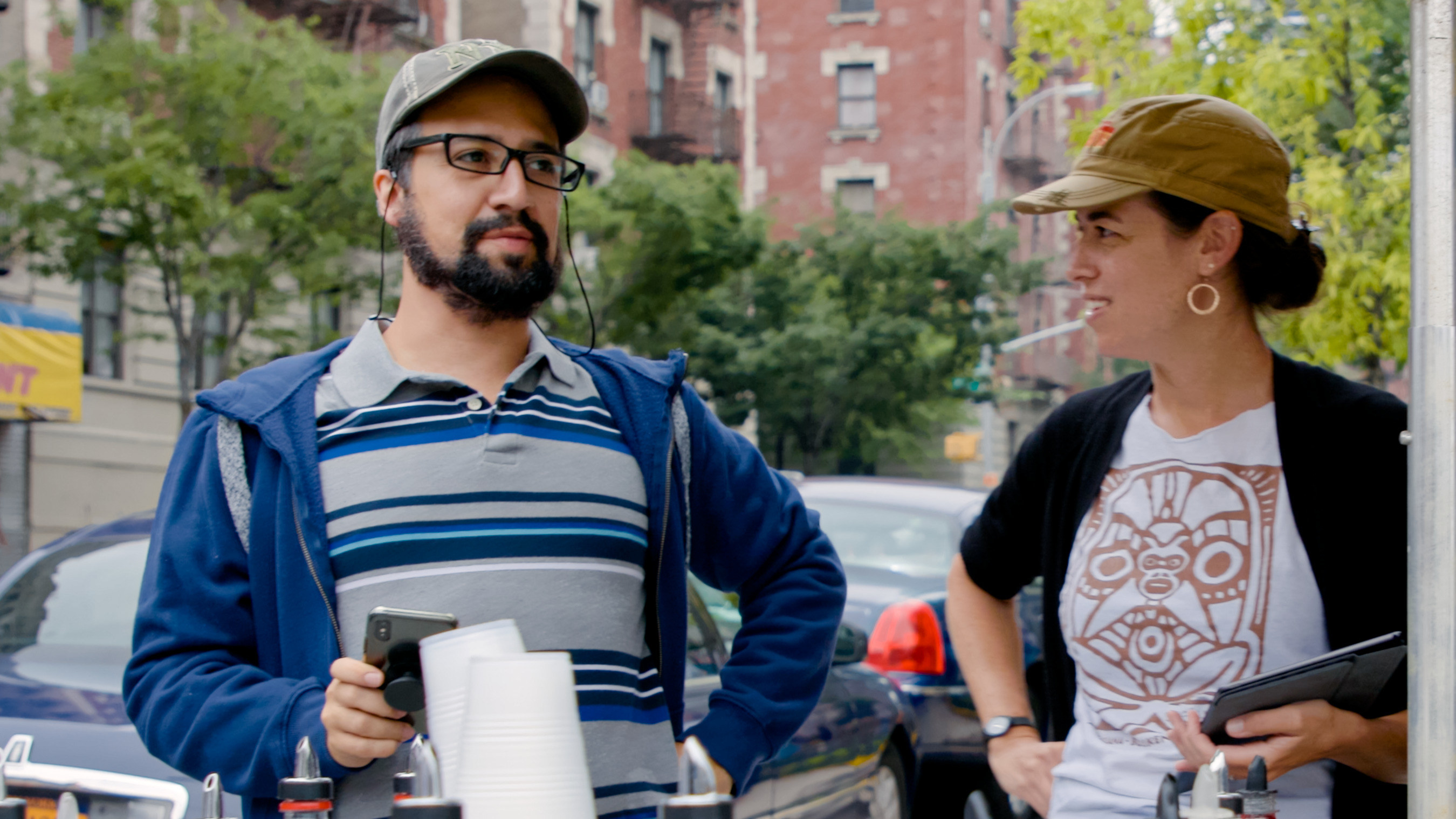 "So for In the Heights, I talked a lot about that [specificity] with Quiara...talked a lot about that with Lin, and they showed me the details along the way. And I actually — you know — because it's not my community, it's not my neighborhood, I at least was able to know that I needed to elbow space for everybody in order to work — in order to tell me, to educate me, to speak up on set, to hire people that knew exactly instinctually what we're trying to communicate, because again, some of that stuff happens by accident. So for me, it was a lot of listening...the directors are one of the only people who can stop the shoot and change directions, or literally take the time to work on something. I'm the only one who really has the authority to do that. So it just put that as the highest priority. That authenticity. I know that word's tossed around. But the truthfulness was going to be our guiding light, no matter what. Time running out, producers yelling, it doesn't matter. We got to do it right, first and foremost."

3. Abuela Claudia's line in the film, "We have to assert our dignity in small ways, little details that tell the world we are not invisible," set the bar for the film.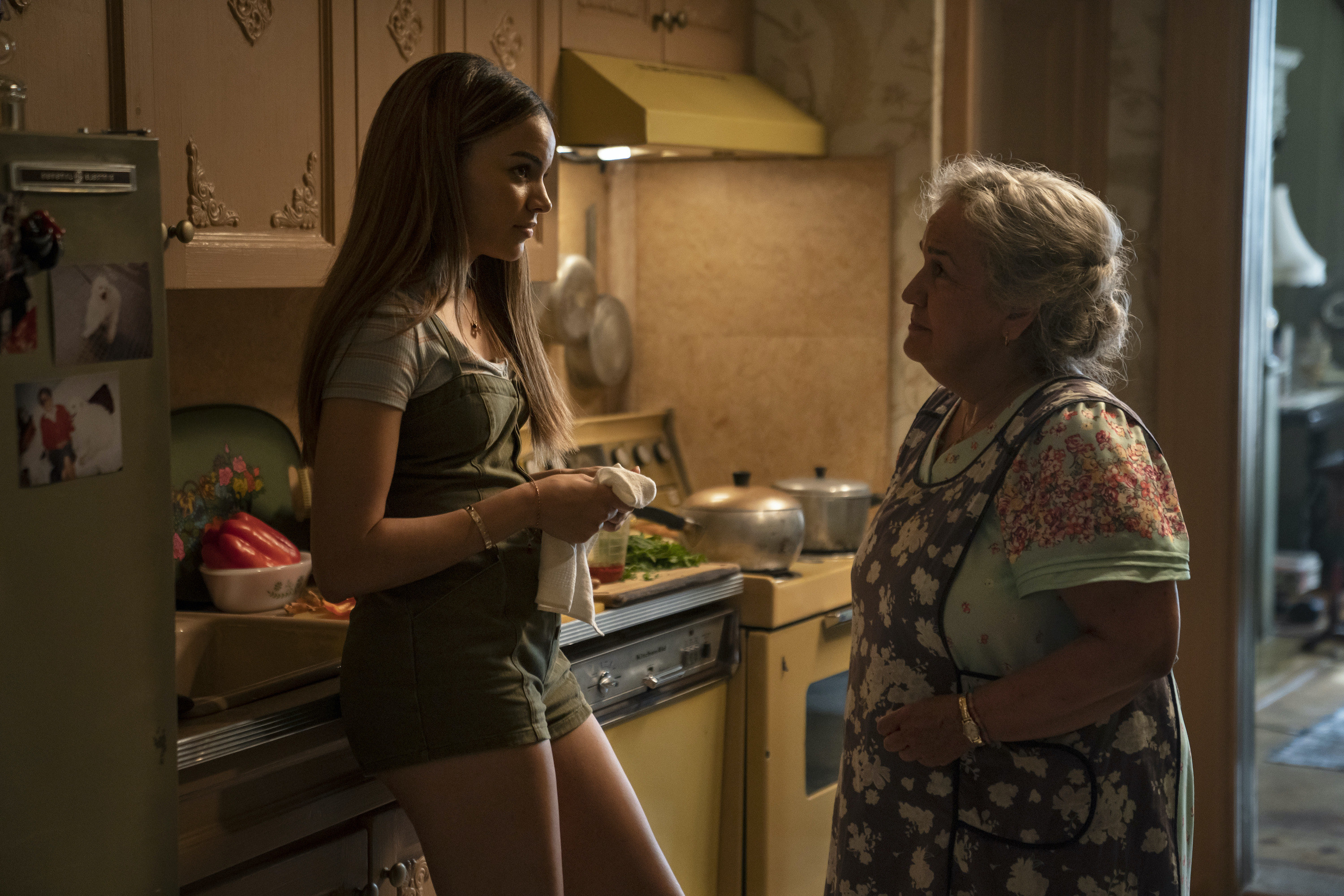 "When Abuela Claudia says that, I mean, it set the bar for all of us. We literally heard it, and we're like, oh, that's what we're doing — then we better do it. And Quiara is so good at that; she's our secret weapon across the board. I wish she was here with me right now sitting next to me, because all her details are the things that I hung everything on."

4. Jon is very proud of those little details in the film, down to the way the residents of Washington Heights represented their flags.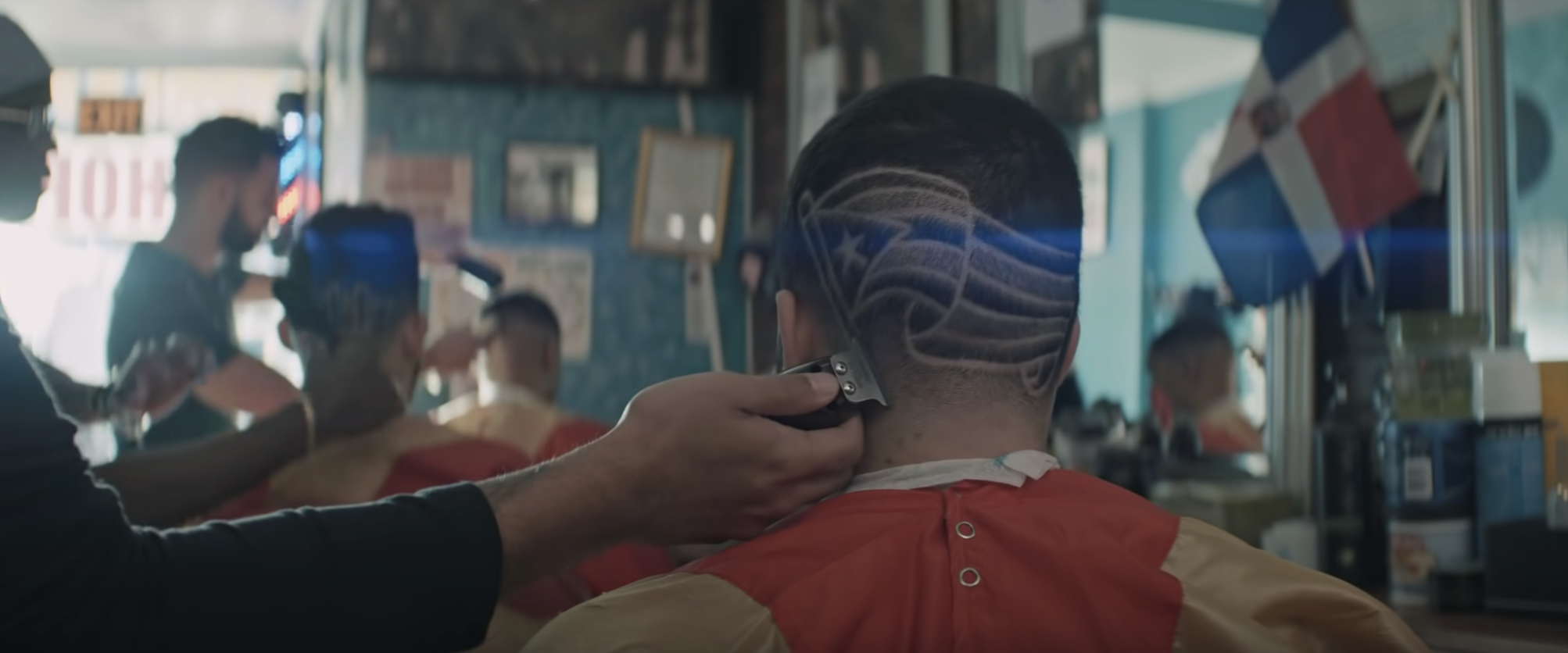 "Oh, this pride of your flag. That's why you have the flag on your jersey. Oh, that's why you have the flag in your back pocket, or that you shave it in your head. To me, that was eye-opening. Oh, you're telling your story; you're carrying so much. I knew what it meant to express yourself, but you're also carrying the stories of your past, or your family's past. And that really resonated with me. So I'm really proud that we got to cast the way we got to cast...the people who were of the community, but also from the background people to dancers, and that we gave them the room to do that."

5. The massive pool scene in the "96,000" musical number was not scripted.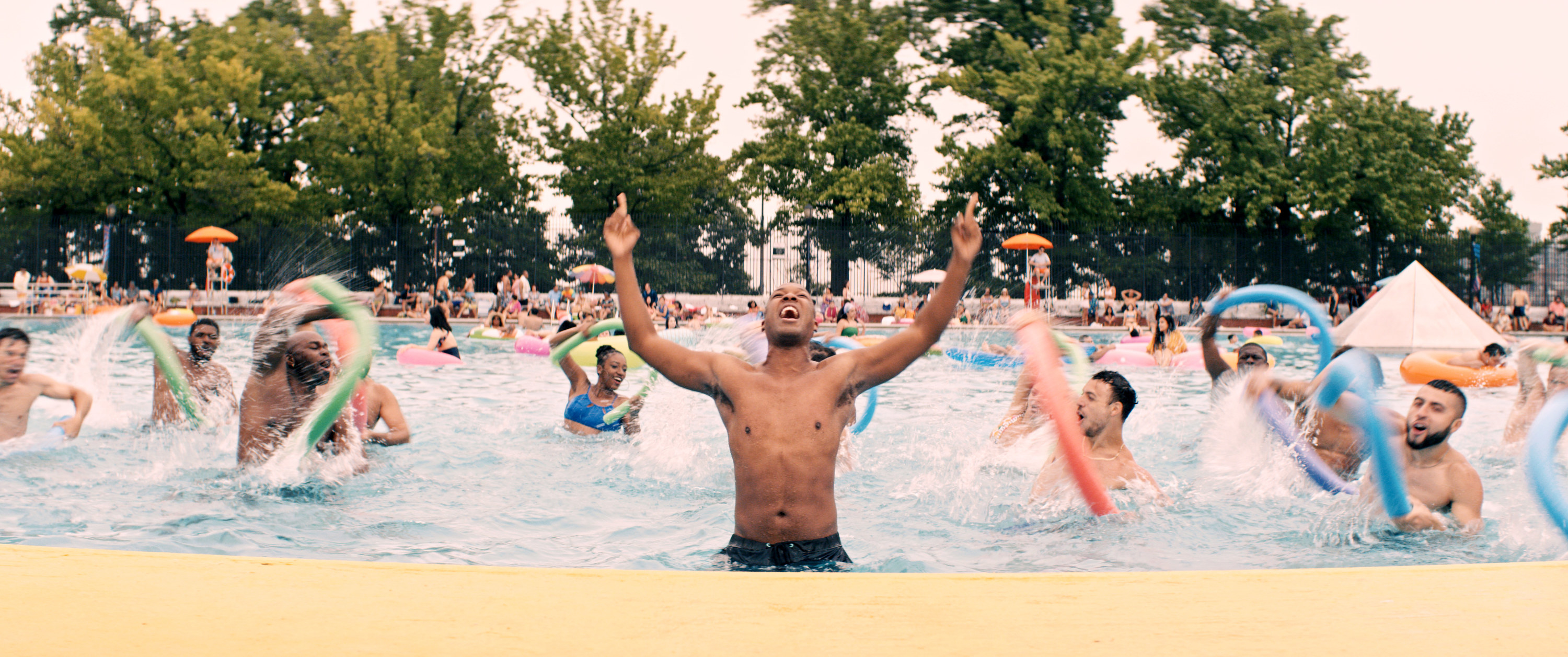 "The Highbridge pool where we do '96,000' — that was not scripted. That was something where we were in the neighborhood and looking at different locations, and Quiara said, 'That's our public pool.' And we're like, 'Let's go see it.' When we opened that door and saw those pools it was like, we have to do '96,000' there. How could we not do, you know, big, big Busby Berkeley numbers in the water and show the beauty of the shapes and sizes of Washington Heights with the colors of their skin. And not everything has to be matchy-matchy the way they did it in the old Broadway musicals. We can do it in the way everybody has their own unique identity, tattoos and all, and how beautiful can that still be? I was really proud of that."
6. And yes, shooting that scene was as tough as it looked, but everyone got through it with "Paciencia y Fe."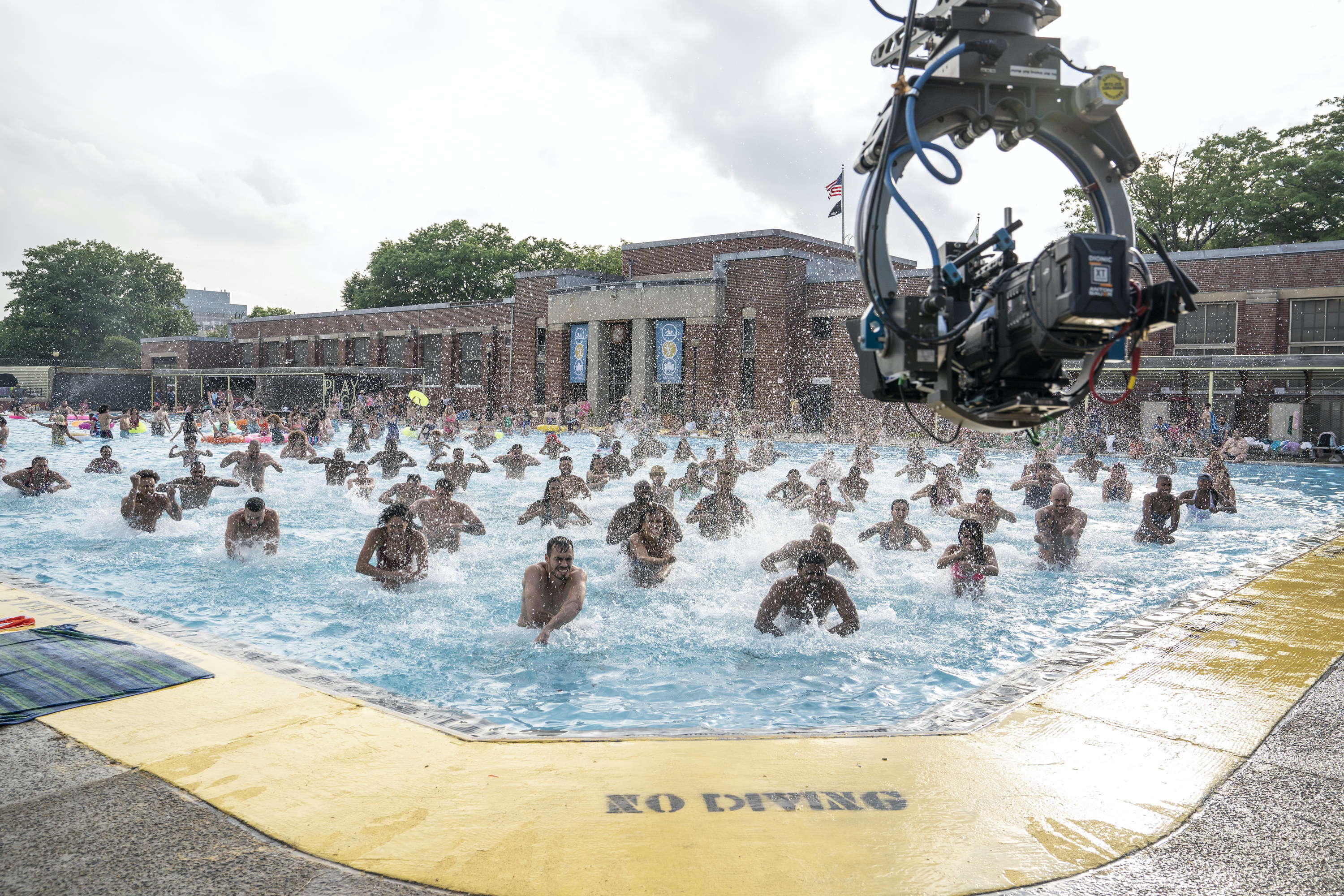 "It was really hard. I mean, there's like 600–700 extras. They all, you know...you have to have lifeguards so nobody drowns; we had firemen because we had barbecues going, and these kids going from 5 years old to 80 years old. And on top of that, we had to have dry towels so that nobody gets hypothermia...and constantly. It's not like getting wet once and then using the towel...over, and over, and over. The logistics were huge. But everyone from the cast and crew had to be in it. And then it was also raining every 20–30 minutes. So God did not want us to make that number that day...every step of the way of this show — and Quiara and Lin instilled this in me — everything is against this show for being made, and we have to power through. So everything that would come up to us, including the pandemic...paciencia y fe, always came back. Just keep pushing, it will happen. And this is the perfect moment for this movie; you could not have predicted this moment of this movie coming out. But it is the moment that it chose to come out."

7. The scene during the "Paciencia y Fe" musical number in which Abuela Claudia sings in the subway station was shot in one day. And yes, it was also super difficult to shoot. All the musical numbers were.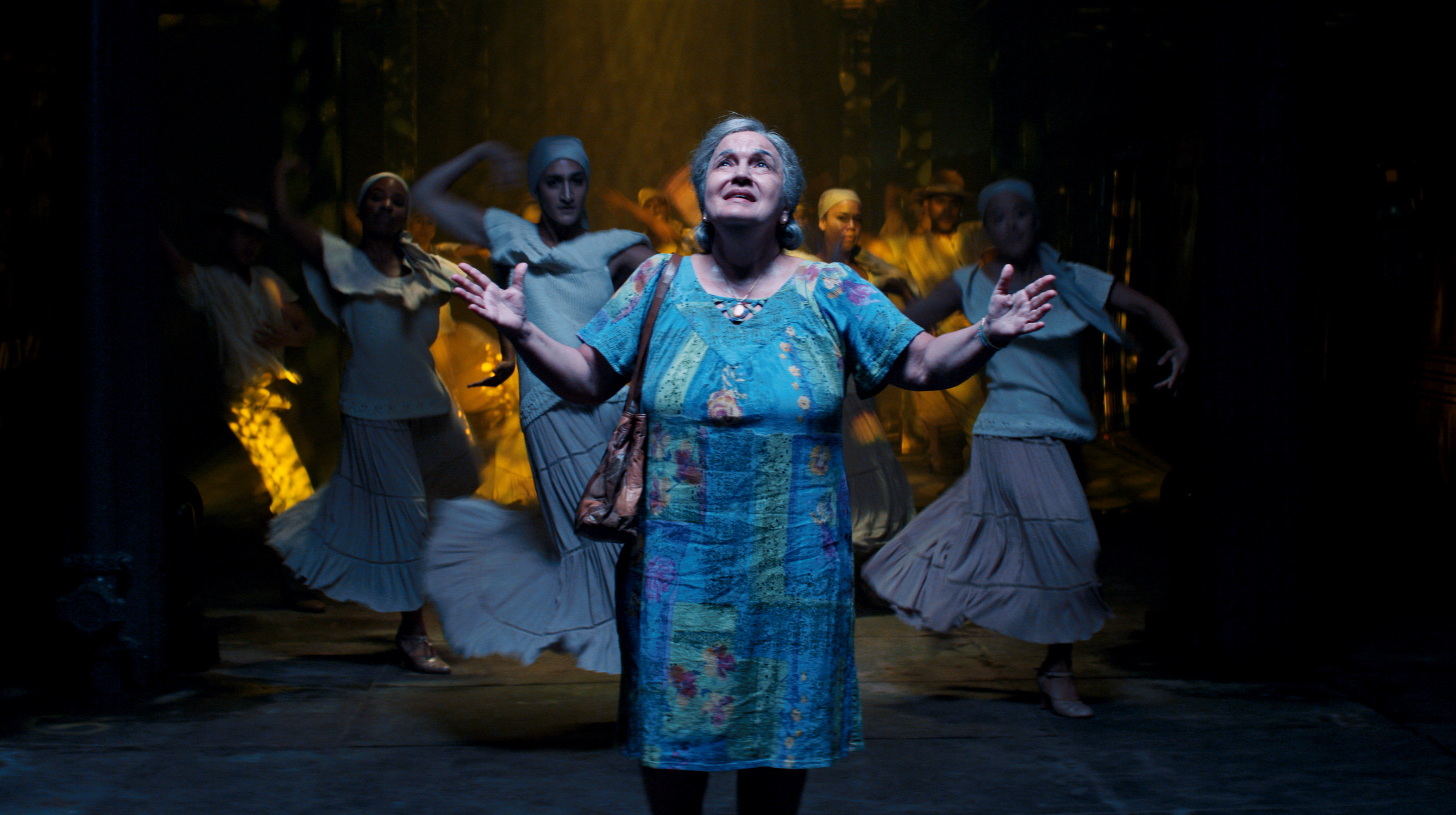 "Every number was difficult, every number. 'OK, we got rid of that one,' and we'd look at the next one and be like, "Oh my God, we have to visit a real subway station, holy..." We're down there, and we set up all these lights because we have trains from different eras, all stacked in there from the museum. And then we get a call from the city; they have to use this rail because the trash train has to come through. So we have to move...all the while we're shooting, we have one day to shoot this...remove all this stuff from the train; we have to remove everything out of the way. This trash train comes through for like, 10 minutes, and then we put everything back as if we had started from scratch. It was nuts."

8. Olga Merediz sang the song on set solely for the cast and left everyone in tears.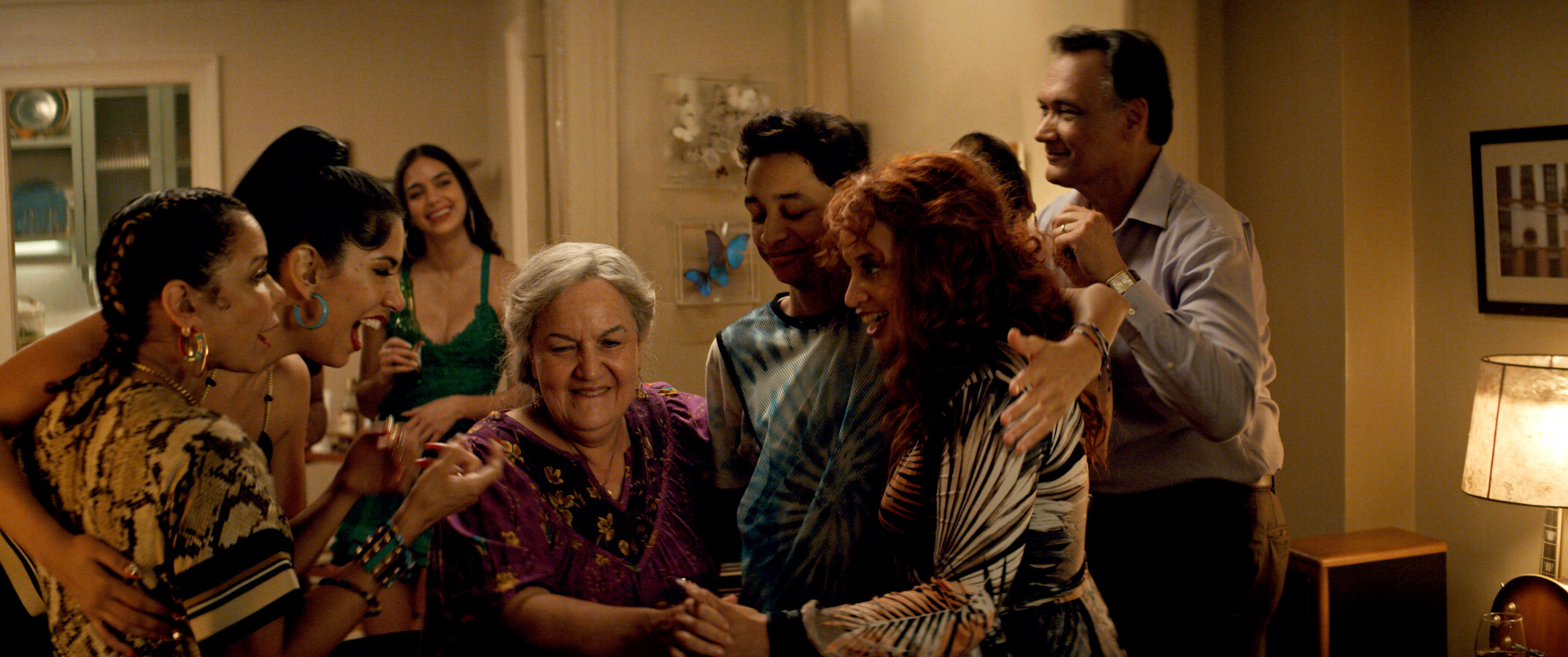 "But again, our whole number in that, the whole idea of it was...you don't have to cut away from Olga ever; stay on her close up. The dance should happen around her and only in support of her, and she will carry the whole thing. If that number were in a room and her singing it, you would feel the same way, and she deserves an Oscar for that. She is that good, and we just had to support her in whatever way we could. I just think she's the best. And on the day that we first rehearsed and brought all the dancers in, Chris Scott, our choreographer, said, 'Olga, would you just sing it for us? So we know what this is about.' And she picked up, there was no mic. She just sucked it up and did the whole song for the whole cast, and we were all in tears by the end. And we're like, 'If we just get that on film, we're good. So everyone else...let's just ride that, let's just all relax. Let's try to communicate as much truth as we can and and let Olga do the work on that one.' So that was fun."

9. There are some Easter eggs in the film that Jon wouldn't confirm nor deny, but they are worth looking out for.
"Mandy Gonzalez [who originated the role of Nina on Broadway] may or may not be singing a doo-wop version of one of the songs in the dry cleaners where she's getting the napkins fixed. You may hear her with background vocals by Alex [Lacamoire], Bill [Sherman], and Lin. That may be Alex, Lin, and Bill on the radio in the bodega when Vanessa and Usnavi are doing that thing at the refrigerator where he draws a little happy face. There's so many things. I mean, I'm not going to confirm nor deny that at the end — the very last shot of 'Piragua (Reprise)' — at the end of the credits, if you wait the whole movie, you can see that fun little secret scene...I'm not going to confirm or deny that Lin is standing as his right hand man there, but it does happen. So, you know, you could interpret it whatever way you want."
10. Songs like "Everything I Know" and "Sunrise," as well as characters like Camila, were cut from the film due to time constraints and in order to better serve the Usnavi/Vanessa storyline.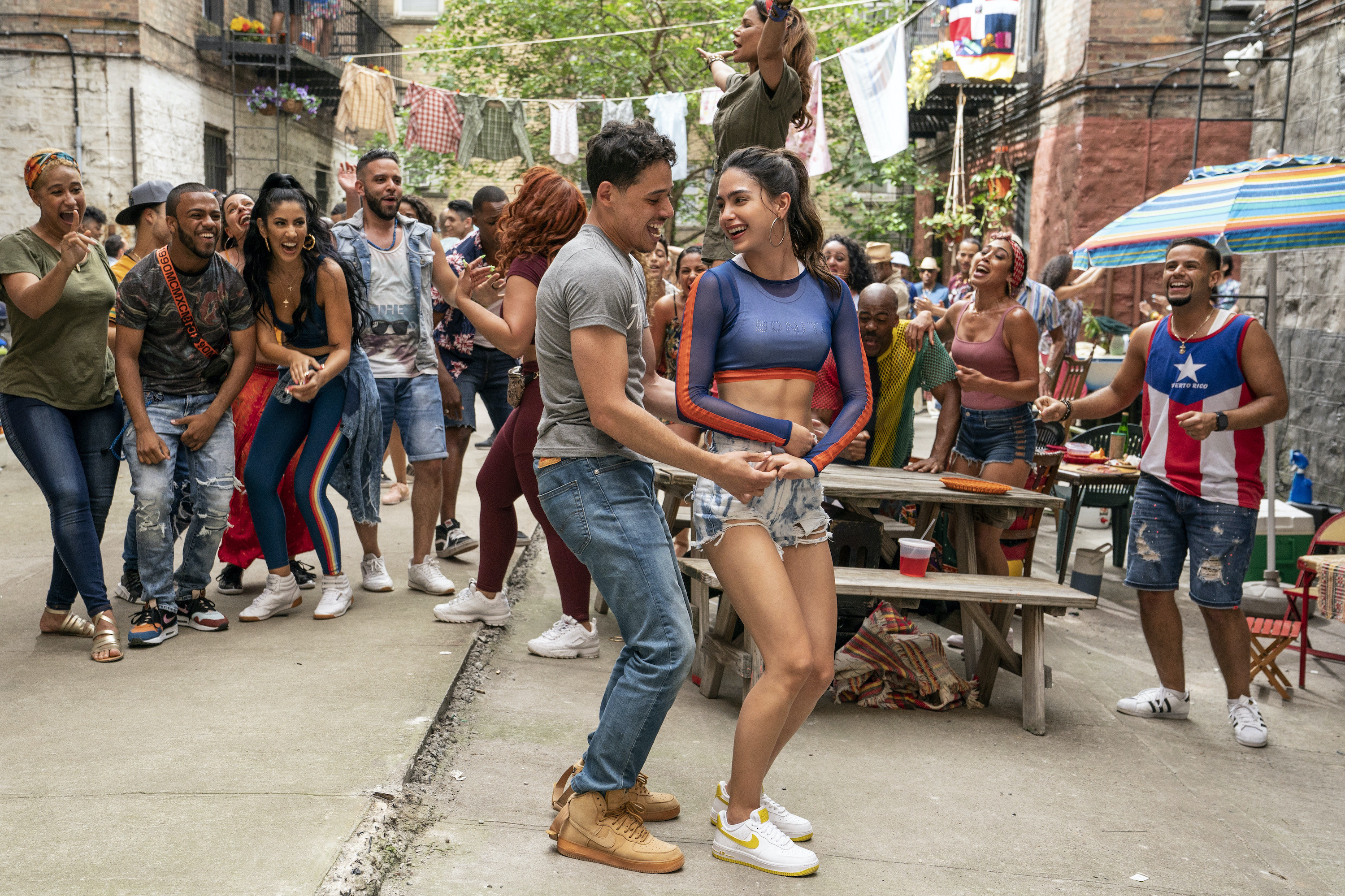 "Yeah, there are songs that really hurt my heart that aren't in there, including 'Sunrise' and 'Everything.' But in the end...the movie's a different medium. And that's great about Lin; he understood that. I mean, already, we're a long movie. So we're just constantly trying to fit this thing in. And what I realized is this is different than the show in that it is Usnavi's story. Like, this is not as slice of life as the show is; we are very focused in. He's telling the story to these kids, and so we needed to build more between him and Vanessa. I needed to understand what her [Vanessa's] dreams were, not just to go downtown. But what specifically it was about, and you have to make room for that. Making that room makes sacrifices for other things that are very painful that, you know, may not be the most important for this part of this story. And, you know, getting rid of Camila and things like that, those are all very, very difficult. Everything had to earn its spot off of the Usnavi/Vanessa story first and foremost, to get us through that, because that's what the framework is. So, that's sort of how we based all our things. But you know, everyone has their own opinion about what we could and could not have done. So I'll take the hits for that."

11. When asked if Jon tried any piraguas made by Lin, Jon said Lin may not actually have the necessary arm strength to make a good piragua, but he did have the power to knock over the cart multiple times.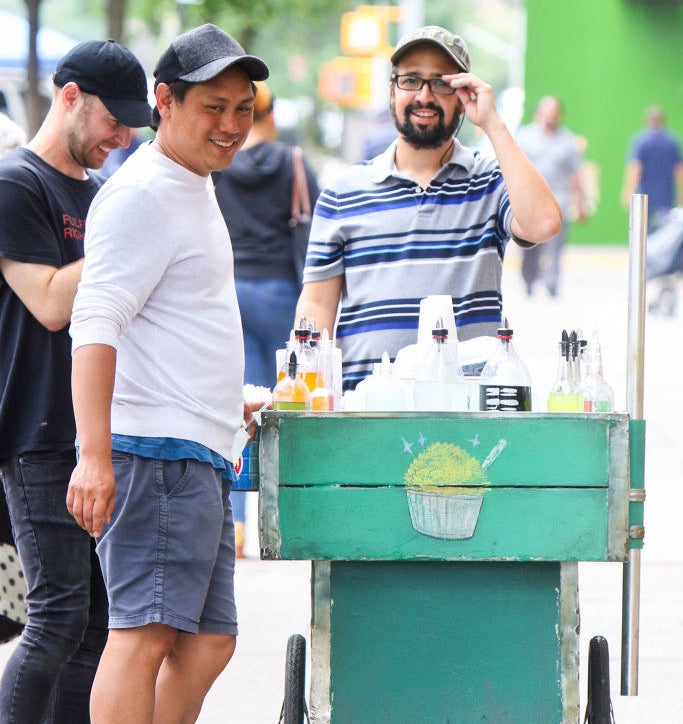 "I'm not sure he made the best versions. Maybe I shouldn't say that out loud. But you know, it takes some practice. Your arm's got to have that right muscle. And, you know, Lin is very strong, but I'm not sure he had THAT muscle to get there. That's an art. But he did knock over the cart a couple times [laughs] with everything in it. Like he would go down and we'd get on the bus, and then it would just fall over. I think he did it like three times in a row. And he felt so bad because all the people had to clean it up."

12. When Lin catches the syrup during "Piragua (Reprise)," it was the one and only time he caught it, so his reaction is genuine.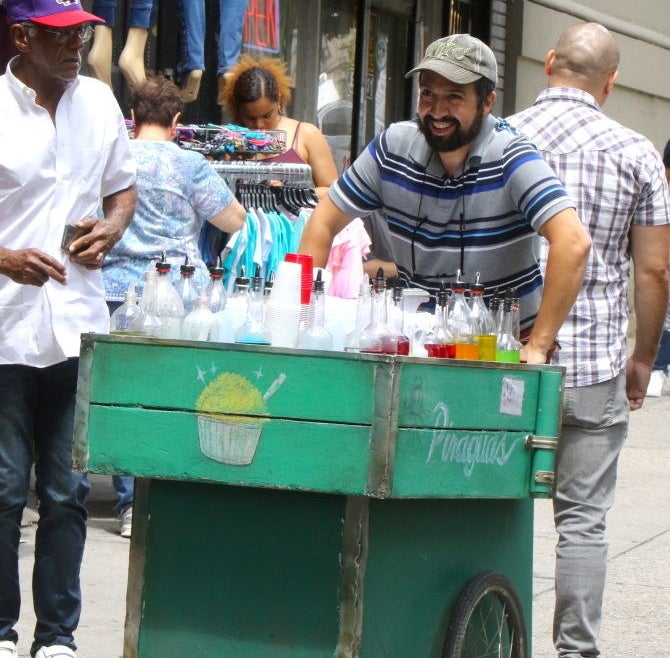 "At the end, when in the 'Piragua (Reprise),' he has I think the strawberry syrup, and flips it over his back. And when he catches it, he dropped that so many times, but that's the one time he caught it. So he's genuinely so excited when he catches it in that."

13. And finally, Jon agreed with us that this movie is much needed after a tough past year.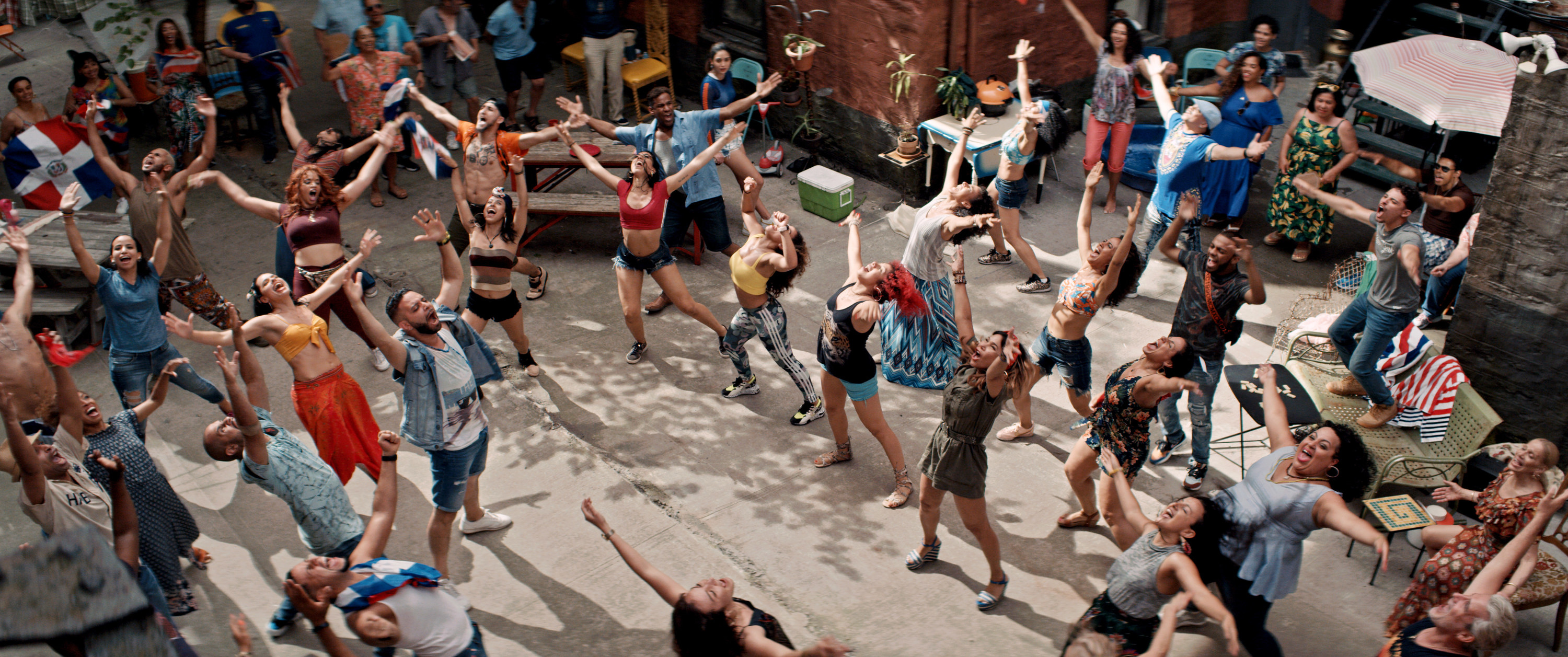 "I think when you lean into a story of truthfulness — of a community that supports each other, and a family that protects each other, that goes through struggles and has to learn how to get back up again, those things are tried and true. It wasn't like we were a prophet. This is just the struggle that happens when you have struggles and you feel powerless. But suddenly the world caught up to Washington Heights and realized what it feels like to feel powerless. And guess who got to guide them out from the darkness into the light, but the people of Washington Heights. That is just beautiful to me. That's the power of cinema."
Thanks for chatting with us, Jon! Make sure to check out In the Heights in theaters and on HBO Max now.