17 Texts You'd Only Send To Your Long-Distance BFF, Including "Bitch Guess What?!"
"WTF is more important than me right now?"
2.
When you forget that they don't live down the street anymore: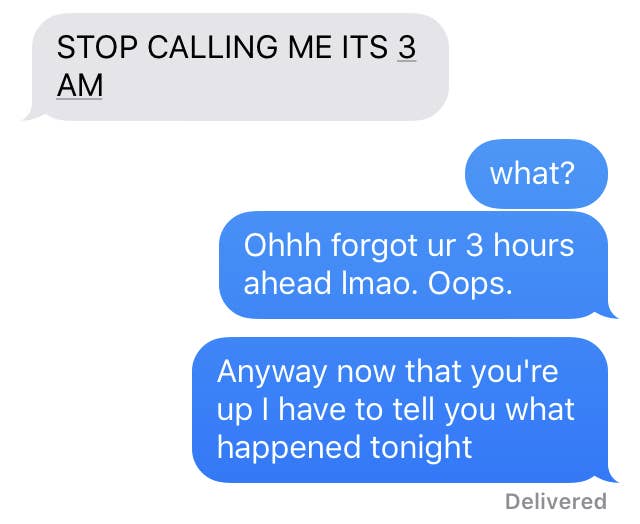 3.
When you gotta make sure they never EVER forget you:

5.
And then support each other when those crushes fuck up:

8.
But it's not like either of you care about that anyway: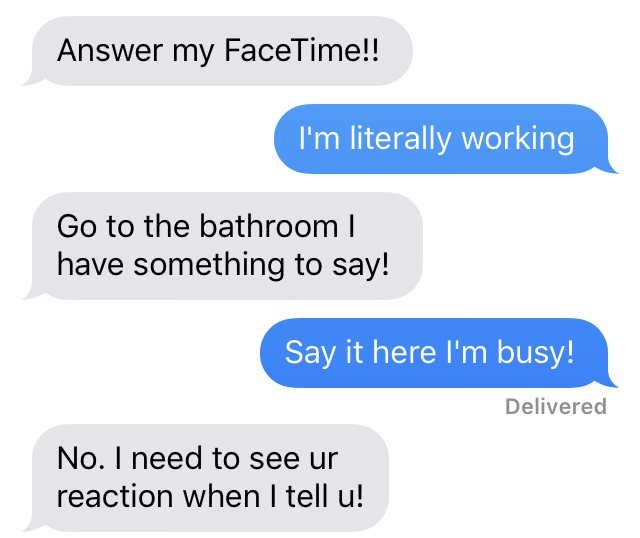 9.
When your throne is threatened: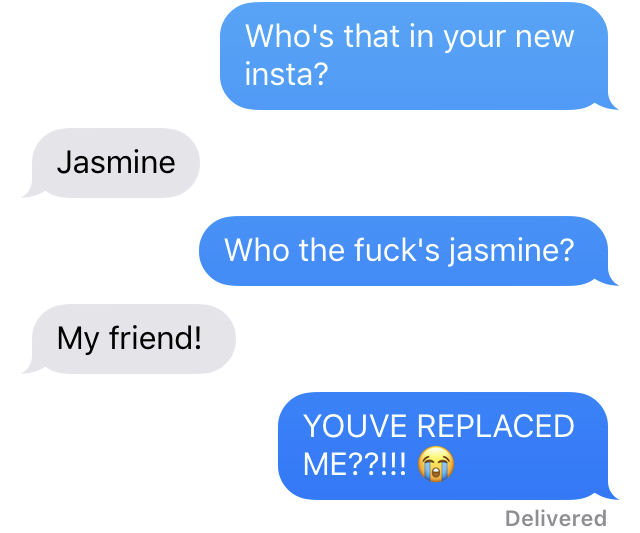 14.
When you're a pest and proud: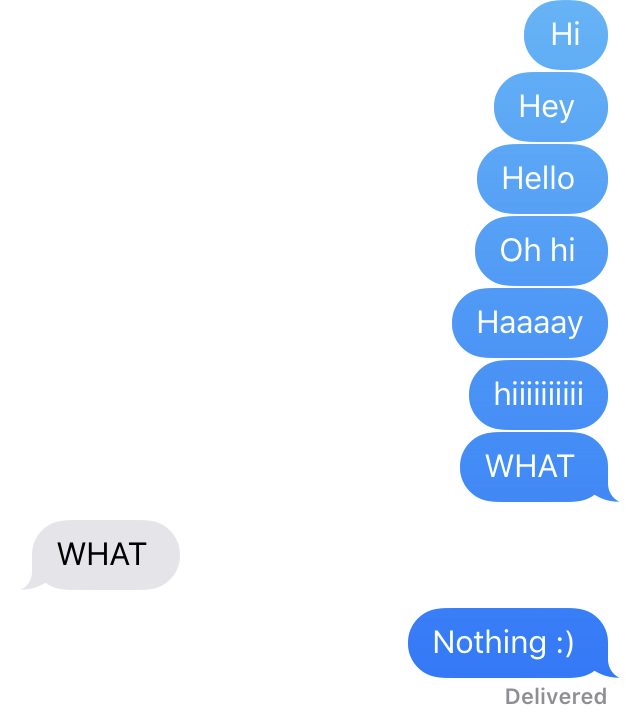 17.
And finally, when no amount of distance will ever affect the love you two have for each other: