24 Facts About Daniel Kaluuya That'll Make You Love Him Even More
He wrote his first play at the age of 9; what were you doing at that age?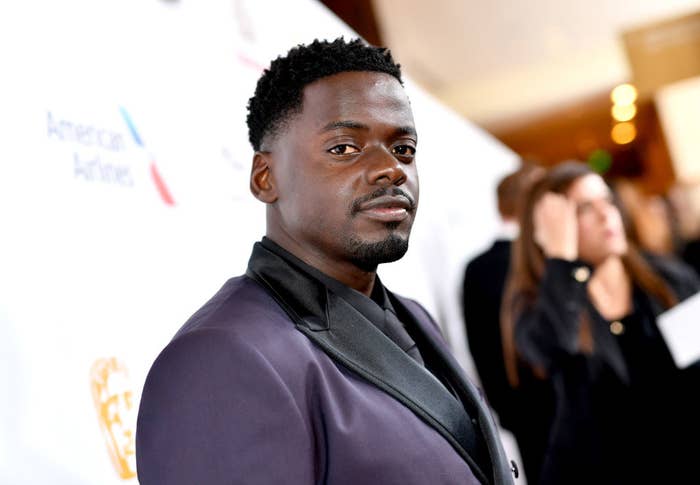 1. Daniel wrote a play at the age of 9; it won a local competition and was performed at the Hampstead Theatre in London. The play was based on the Nickelodeon show Kenan & Kel and was about two guys working at McDonald's.
2. He attended an all-boys Catholic school in North London, which he has described as being a "boisterous school" with "a lot of fighting energy." Despite that, he said he could do schoolwork really easily but was bored, so he messed around a lot.
3. Daniel was introduced to acting through an after-school drama group his mom put him in to keep him out of trouble. This then led him to join an improvisation class. During his BAFTA acceptance speech in 2018, he said, "I am a product of arts funding within the United Kingdom."
4. During that same speech, he also thanked his mom, who raised him and his older sister as a single mother. He said, "Mum, you're the reason why I started, you're the reason why I'm here, and you're the reason why I keep going...thank you for everything. This is yours."
5. At 16, he told his mom he wanted to be an actor. She was subsequently stressed about that decision, so she took him to Connexions, which is a UK governmental agency that offers support and guidance for youth. A woman at the agency told Daniel that acting wasn't going to work out. She was obviously wrong.
6. At the same age, he got a job as a runner on a shopping channel, and despite the fact that the majority of his job was to grab coffee for people, he showed up to work in a suit on his first day so that he could stand out and do his best.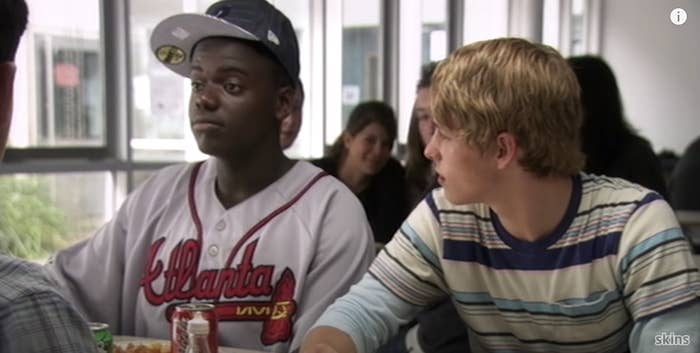 7. Daniel is "one of the youngest people ever to have written an hour of primetime television drama." At 18, he began working on the UK show Skins, where he was a contributing writer on the first two seasons, and the head writer of the episodes "Jal" and "Thomas." He also acted in the series.
8. In 2008, he got cast in the play Oxford Street at the Royal Court Theatre. This then led him to get the role in the play Sucker Punch, for which he got rave reviews and attracted the attention of director Steve McQueen, who later cast him in 2018's Widows.
9. He moved on to American cinema because he wasn't getting lead roles in England (especially roles he believed in), despite his theater and TV experience.
10. Jordan Peele saw Daniel's performance in the Black Mirror episode "Fifteen Million Merits" and said he "[performed] the full spectrum of emotions" that he needed for Get Out's Chris.
11. Daniel performed the very intense hypnosis sequence as his audition for Get Out and got the part.
12. There was a good amount of improvisation in Get Out, and in an interview, Daniel said that the scene in which Rose tells him she can't give him his keys was made up the day of shooting because what was scripted didn't feel natural at that moment.
13. Daniel told the Washington Post that he opts for work that will resonate emotionally and that he makes "[films] for people who watch two films a year." He added, "That's who I make films for. Either the second or a cheeky third, because you know there's gonna be the one that's the staple, that's your thing, that's your franchise. I want to reach audiences. I want them to watch it."
14. He's been working on writing a film script since 2013, which he took to the Sundance Screenwriters Lab and had mentors like Thomas Bidegain, who wrote A Prophet and Dheepan, and Tyger Williams, who wrote Menace II Society. He was able to juggle rewrites on it while filming Black Panther.
15. Daniel is a big fan of grime music, which originated in London and which AllMusic describes as "where the legacies of hardcore rap and hardcore techno collide."
16. He told Elle that he looked up to grime MCs like Skepta and JME and actor Ashley Waters because they were "people from his 'ends' who made him realize he didn't need to minimize his lower economic experience to pursue success."
17. In 2019, it was announced that Daniel teamed up with Mattel and will produce a live-action Barney the Dinosaur movie that will "surprise audiences and subvert expectations."
18. While filming Judas and the Black Messiah, Daniel couldn't afford to damage his voice while giving an emotional performance in the film, so he trained with an opera singer in order to learn how to engage his diaphragm and condition his vocal cords. This allowed him to get through 12-hour shoot days while constantly giving speeches.
19. He first heard about Judas and the Black Messiah from director Ryan Coogler while they were doing reshoots on Black Panther. Ryan was a producer on Judas. He knew that Lakeith Stanfield was already attached to the project, and once he read the script, it resonated with him.
20. Before portraying Fred Hampton in Judas and the Black Messiah, Daniel sat down with the Hampton family for an eight-hour meeting and called it "really intense in the best way." He said that he was able to "[appreciate] and [understand] the emotional stakes for them."
21. To prepare for the role in Judas, Daniel read the majority of the Black Panther reading list, which he describes as "a six-week program in order to be a full member." He also "sewed himself" into the time by speaking to ex–Blank Panther members and reading "dissertations about the time, about Chicago, about the Black Panthers, about the Oakland chapter, [and] about the Illinois chapter."
22. One of his most powerful lines in Judas is when Fred chants, "I am a revolutionary." When asked by Entertainment Weekly how Daniel interprets that message, he said, "Having agency over your life, in spite of psychological warfare. It's that I am everywhere, I am in power, I am in charge of who I am and how I see myself and how I believe in myself."
23. Daniel told the Independent that after his role in Judas, he's looking for something with "vibes," like a romantic comedy. He also wants to "discover roles that continue to challenge him."
24. Finally, in an interview with CinemaBlend, Daniel said that directing is most likely where he's headed. He said, "Everyone's been saying I'm a director since I was young because in order to write, I have to see it. That's probably why it takes me so long to write…but I just haven't got around to it. There's just so much to do."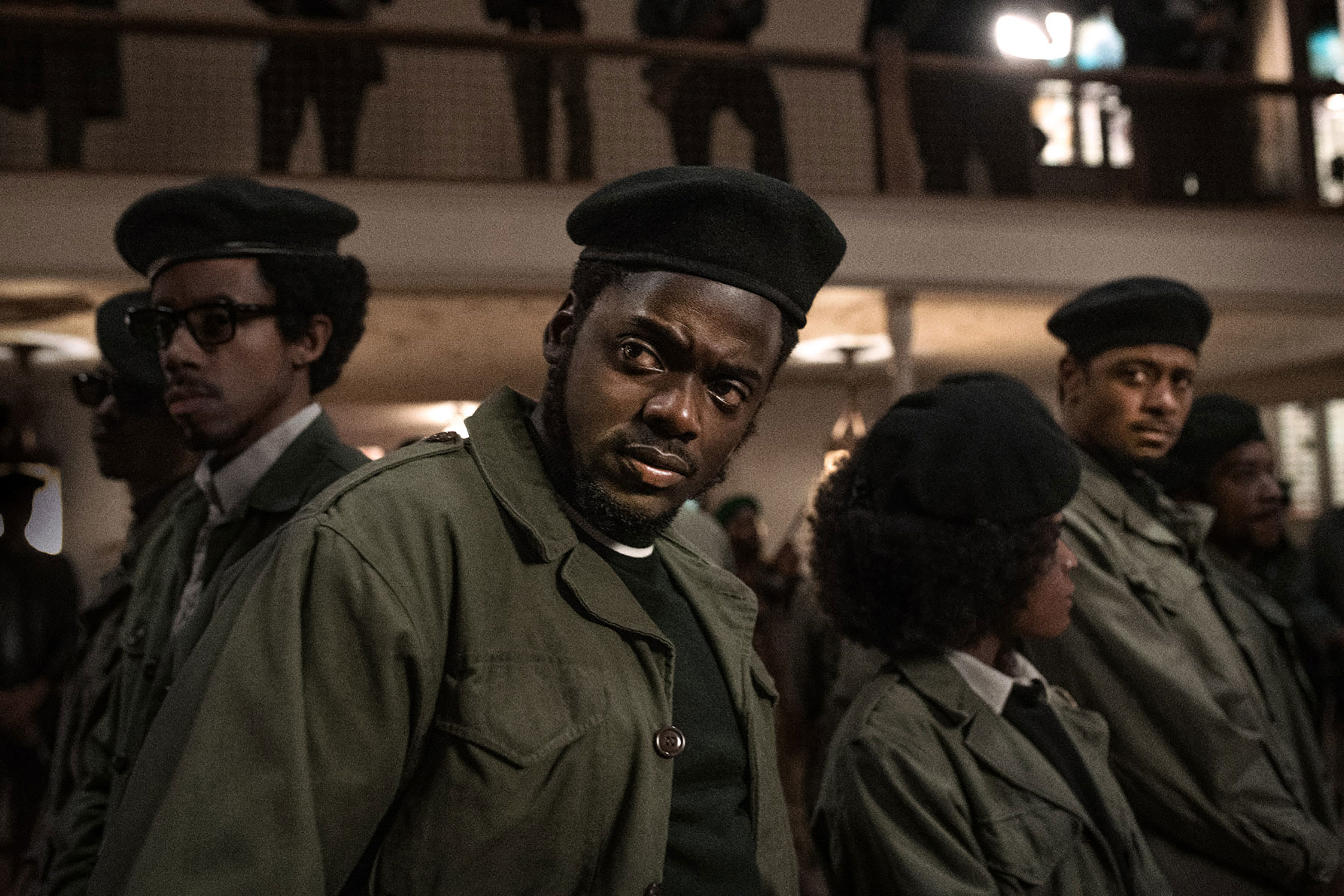 Judas and the Black Messiah is in theaters now and also available on HBO Max until March 14.