Halloween is around the corner, which means the candy everyone loves to hate is BACK. Yep, we're talkin' about candy corn.
And no one loves this controversial candy more than Twitter user @TheRealAsswolf. Last September, they threw some candy corn on a frozen pizza, baked it, and then shared their results with the world.
And needless to say, most people were repulsed:
Like, literally horrified:
Even DiGiorno was NOT having any of this:
And, well, because we have zero self-respect, we decided to test this monstrosity out for ourselves. Pray for us.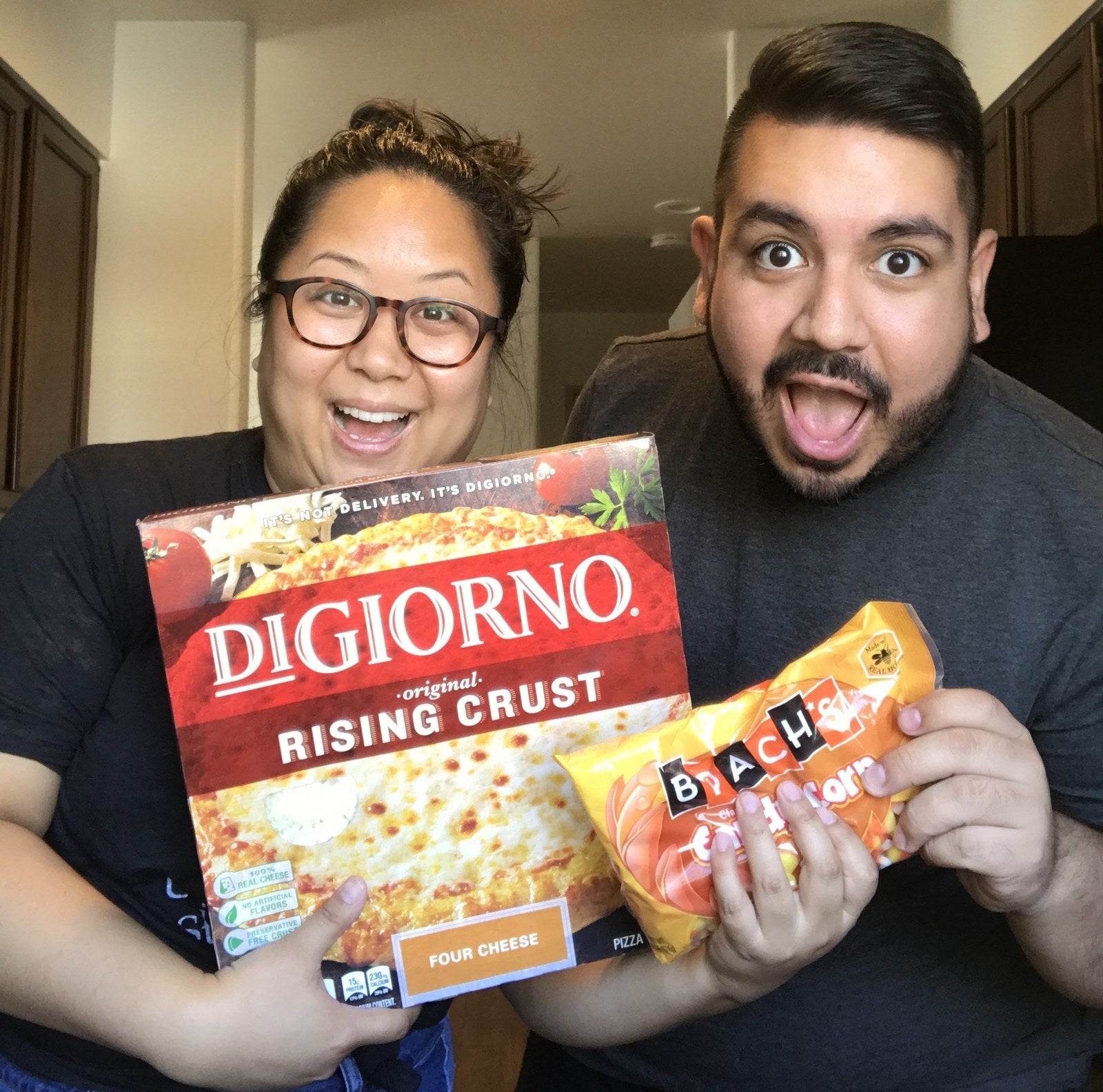 We figured if we're going to put ourselves through this, we might as well go hard. So we began by pouring nearly an entire bag of candy corn onto a DiGiorno Four Cheese pizza. Sorry DiGiorno.
The tweet came with no instructions, so we just followed the pizza box's instructions and popped this bad boy into the oven for 20 minutes at 400 degrees and hoped for the best.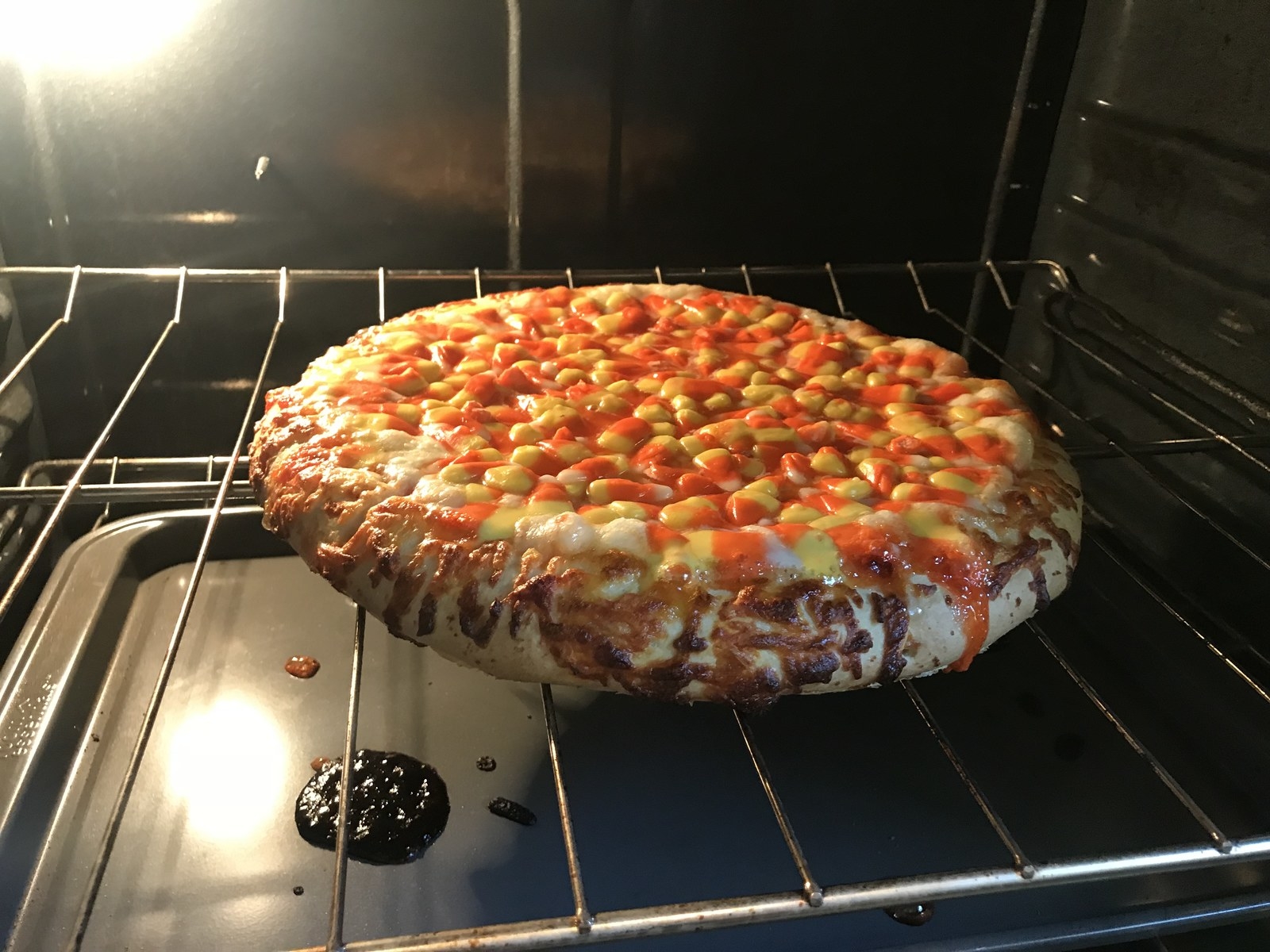 20 minutes later, this...thing...is what came out.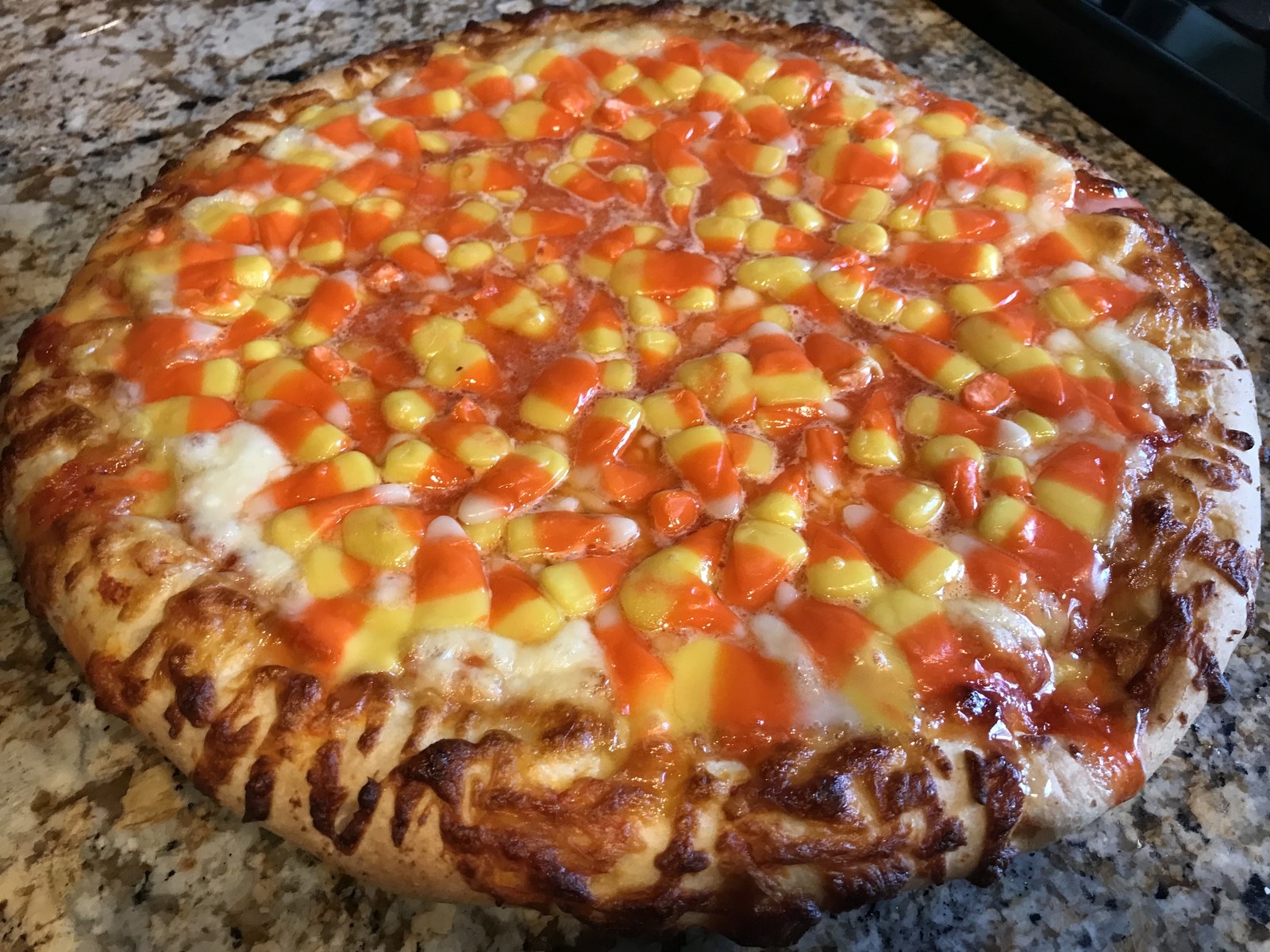 AND FOR SOME REASON, THE PIZZA WAS WET AF! WHAT ARE THOSE JUICES AND WHY DO THEY FLOW LIKE A DAMN RIVER?!
Anyway, we tried to let it cool so we could eat it, but those juices weren't goin' anywhere. So we just cut it up and knew we were about to embark on the worst taste test journey we've ever taken.
First up was Crystal, and she immediately regretted her decision.
Next up was Pablo, and this has ruined candy corn for him for the rest of his life.
For fun, take a look at the pizza again and gag along with us just once more.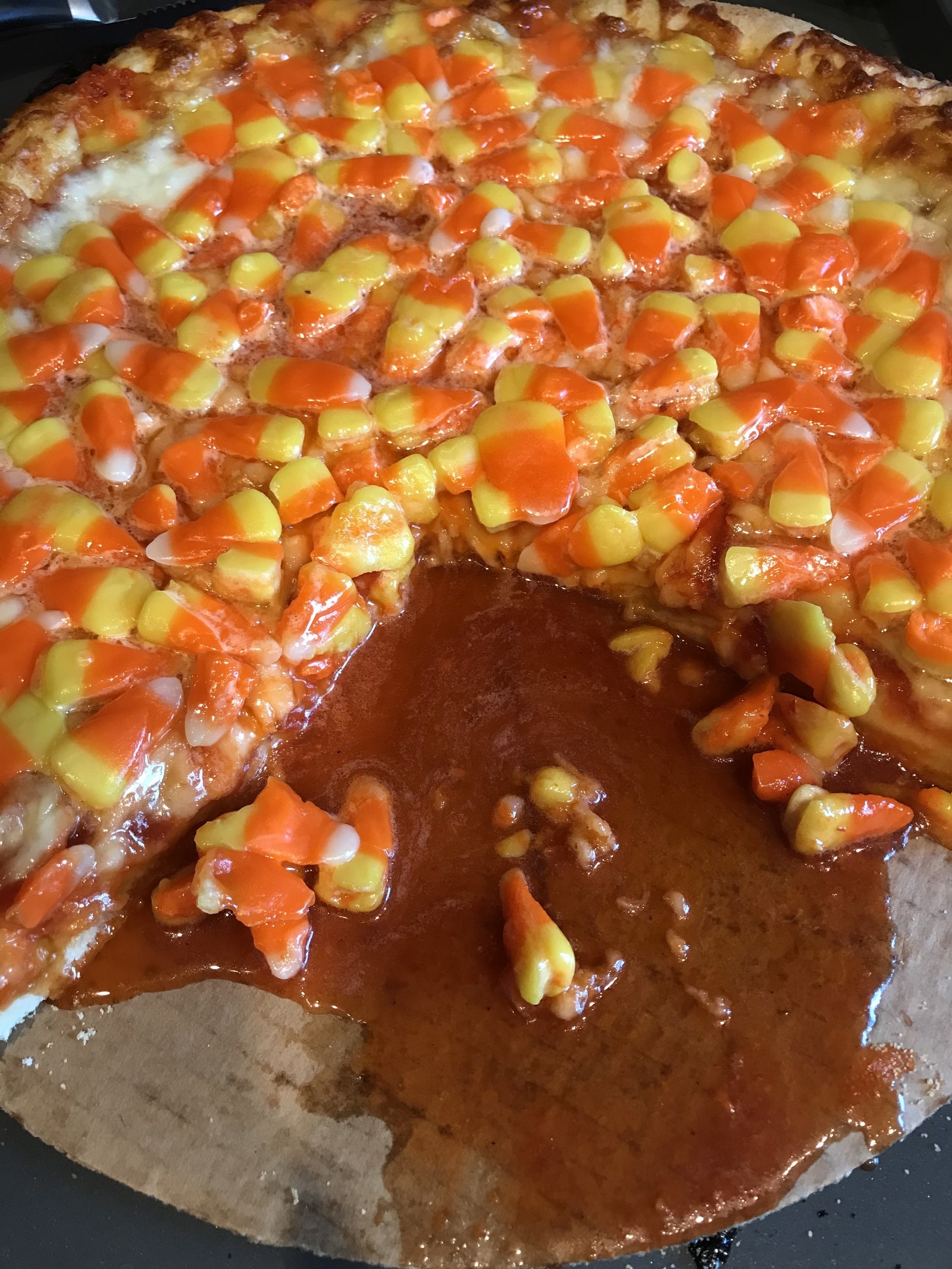 After all was said and done, we put that pizza exactly where it belongs, in the garbage. GIRL, BYE!