Note: There are some spoilers ahead.
If you opened this, chances are you've seen and loved Netflix's newest show, Gentefied. And if you haven't seen it, get to it!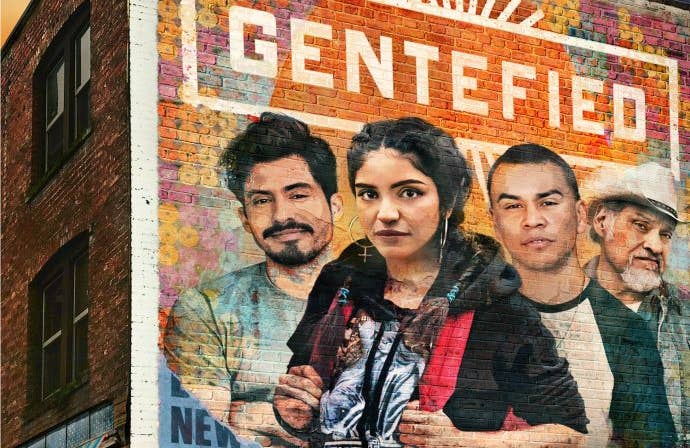 It's no surprise that Gentefied's cast is just as great as the show itself, so BuzzFeed caught up with them to get some behind-the-scenes knowledge about this historic series.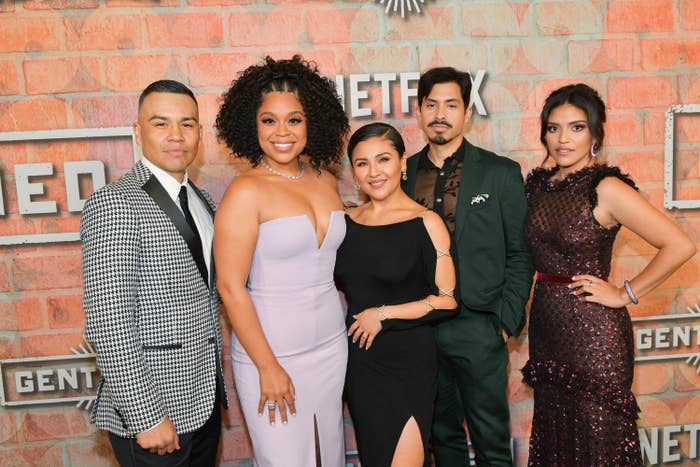 1.
The real-life artist behind all of Ana's paintings, including the beautiful mural of the two luchadores kissing, is Emilia Cruz.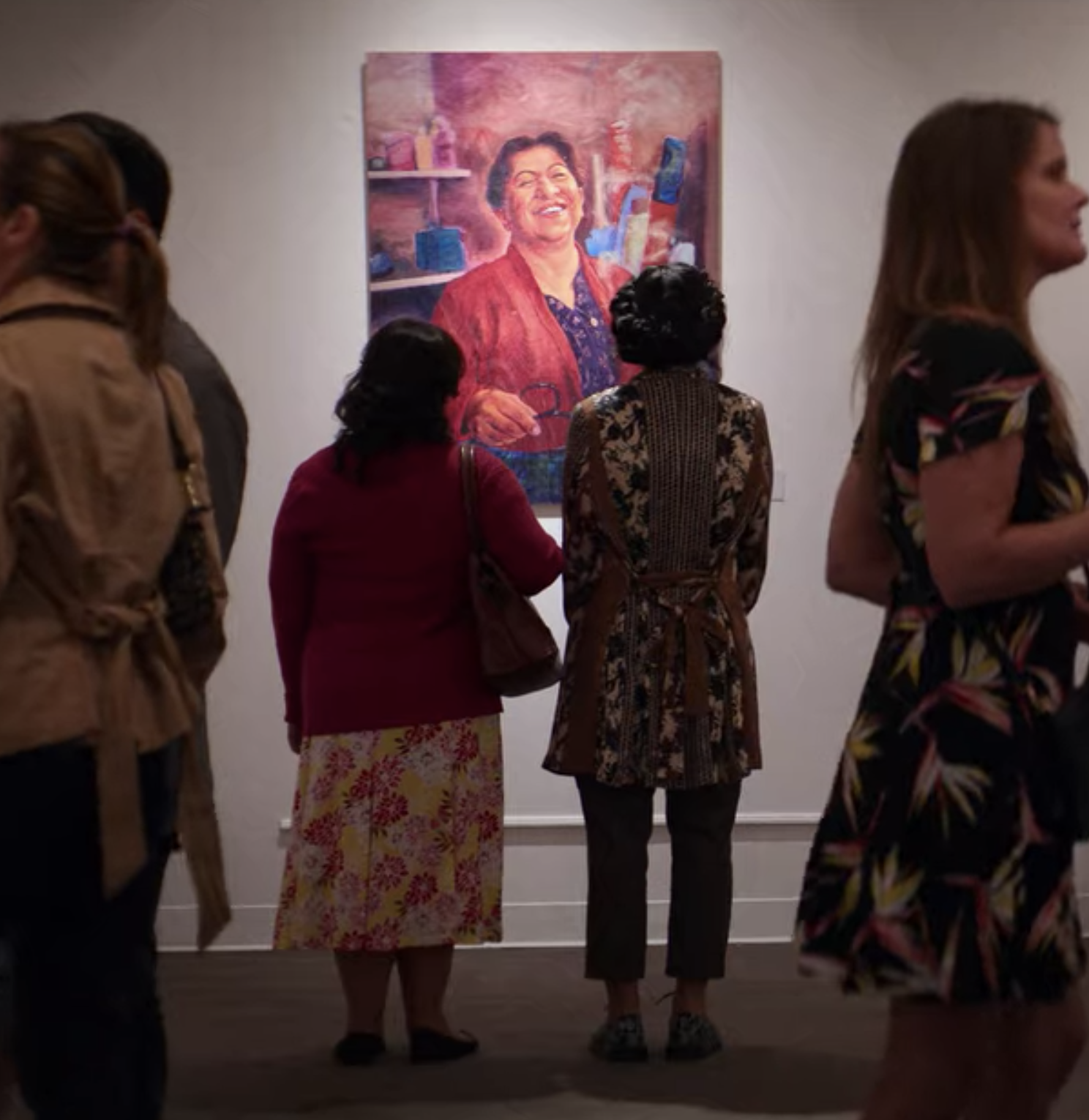 2.
While driving to set, Karrie Martin, who plays Ana, asked not to see what happened to the luchador mural prior to shooting the scene in which she discovers it was vandalized. The sadness you see Ana feeling in the show was authentic and fully Karrie's.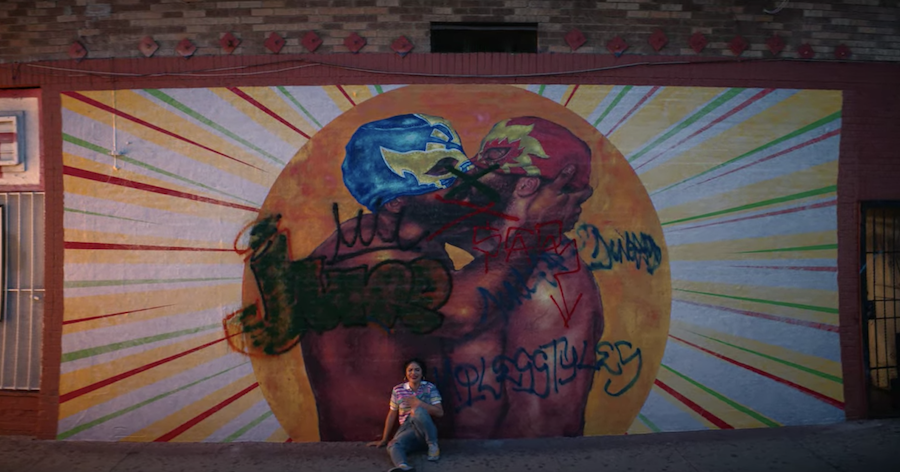 3.
Yessika was originally written as a Mexican-American East LA native, but once Julissa Calderon was cast, Yessika was re-written to be a Dominican girl from New York.
4.
Karrie didn't know that a spit bucket existed (which is common for scenes in which actors are asked to eat) until three or four episodes into the series, so she was happily eating all those tacos, tamales, beans, and rice all the way through during each take.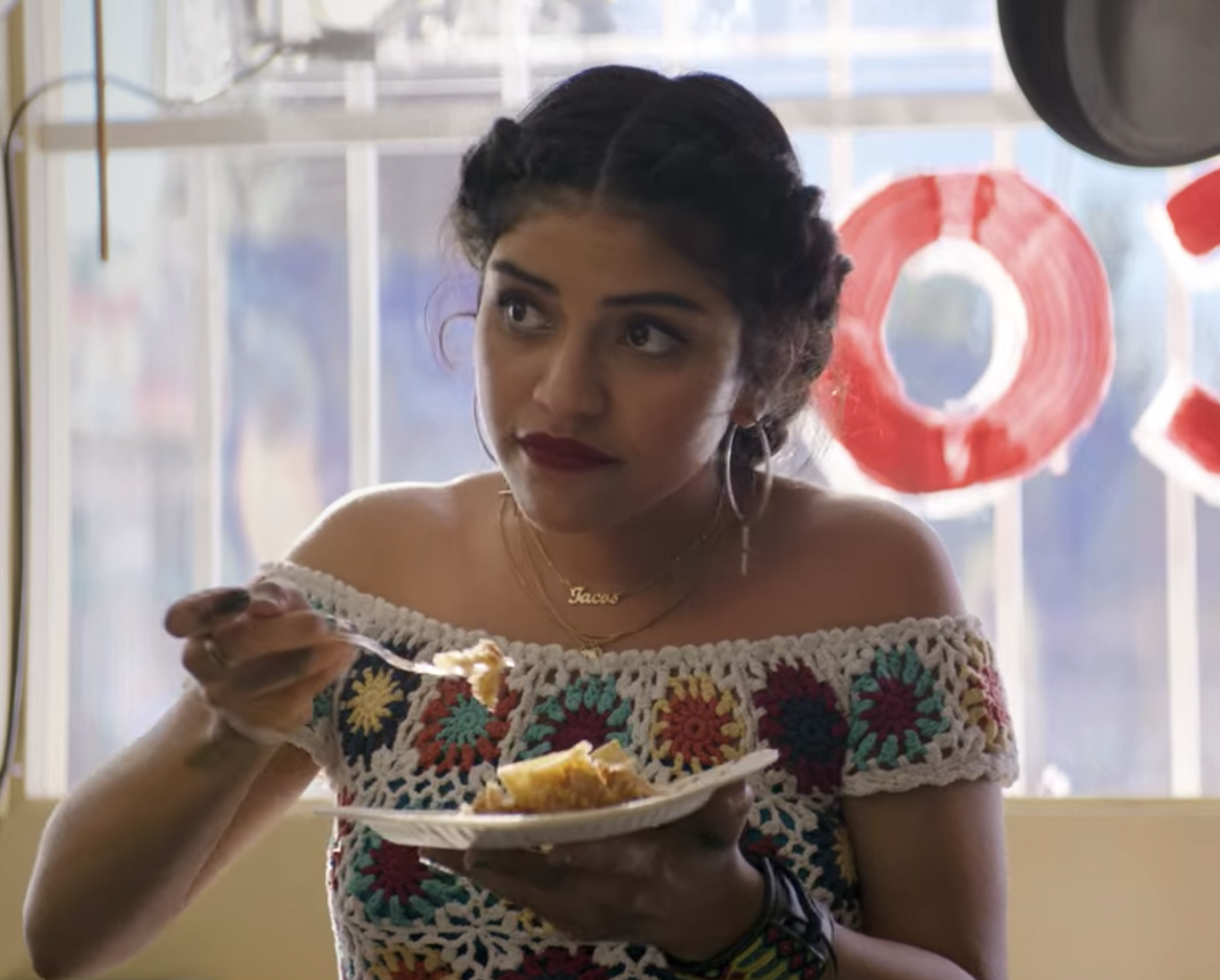 5.
Speaking of eating, the scene in Episode 5 where everyone is eating hot dogs outside the bar was shot no less than 18 times. Despite being given only halves, this means they had to chow down on 18 different halves.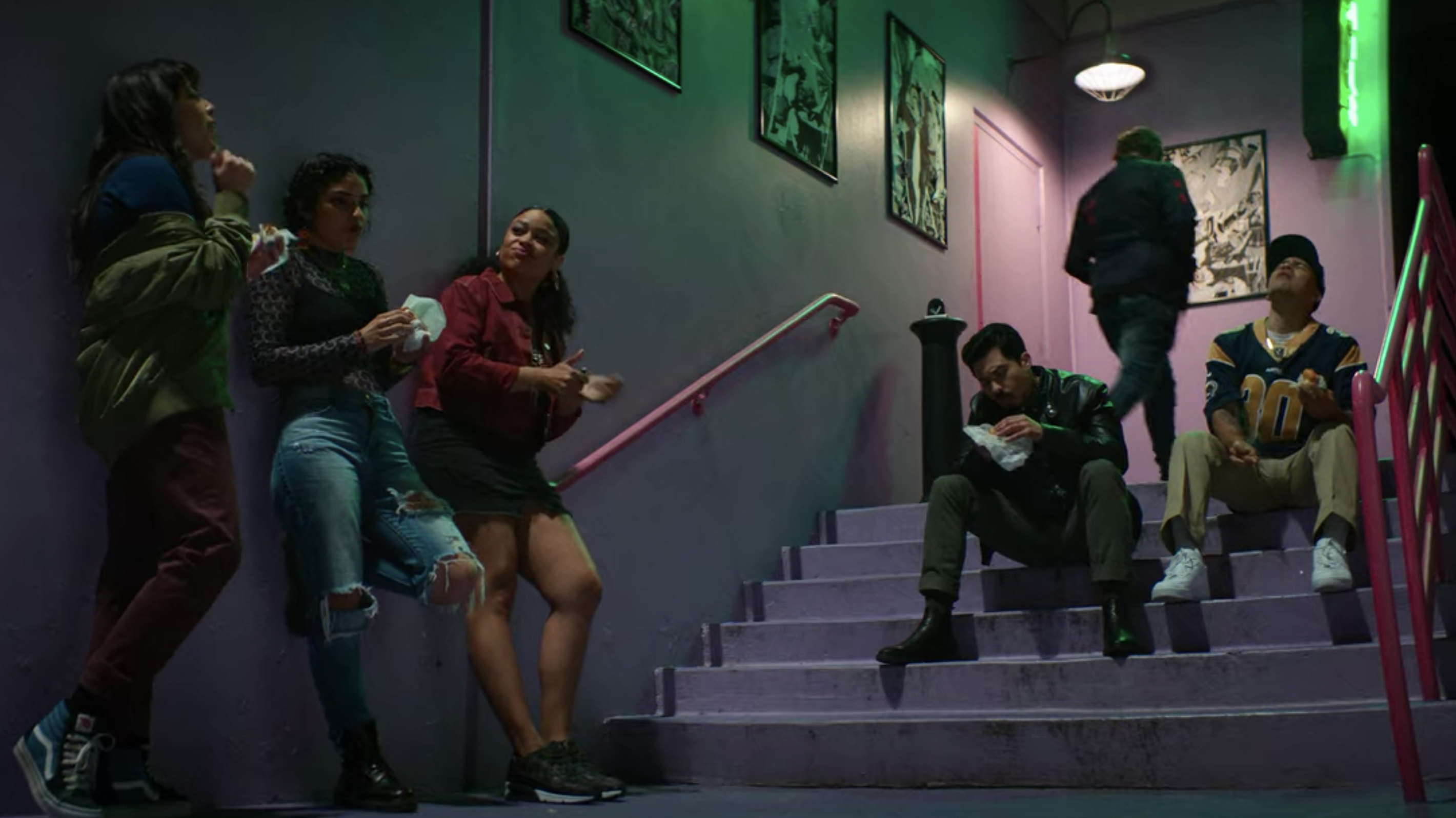 6.
While the cast stuck to the script for the most part, Carlos Santos, who plays Chris, improvised the line, "So good I got you talking in English" after he fed Pop a taco with curry in it.
7.
The show's co-creator, Marvin Lemus, makes a cameo in Episode 5, "The Mural," as the person hired to paint over Ana's mural.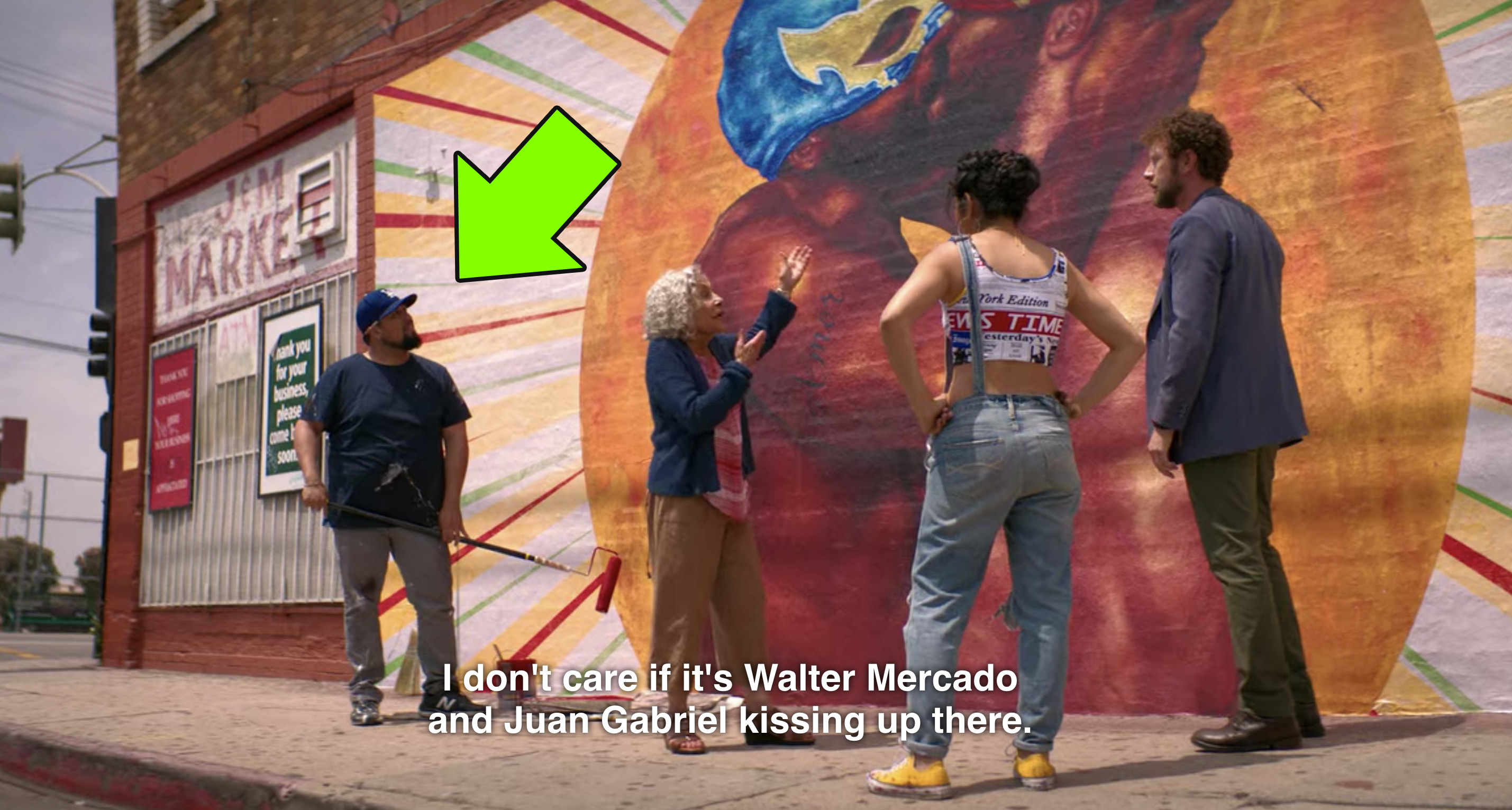 8.
The writing on Gentefied is what drew Joaquin Casio, who plays Pop, to the role — not only because he was given the opportunity to play a "tough" character with heart, but because each character in the series is very clearly defined, distinct, and natural.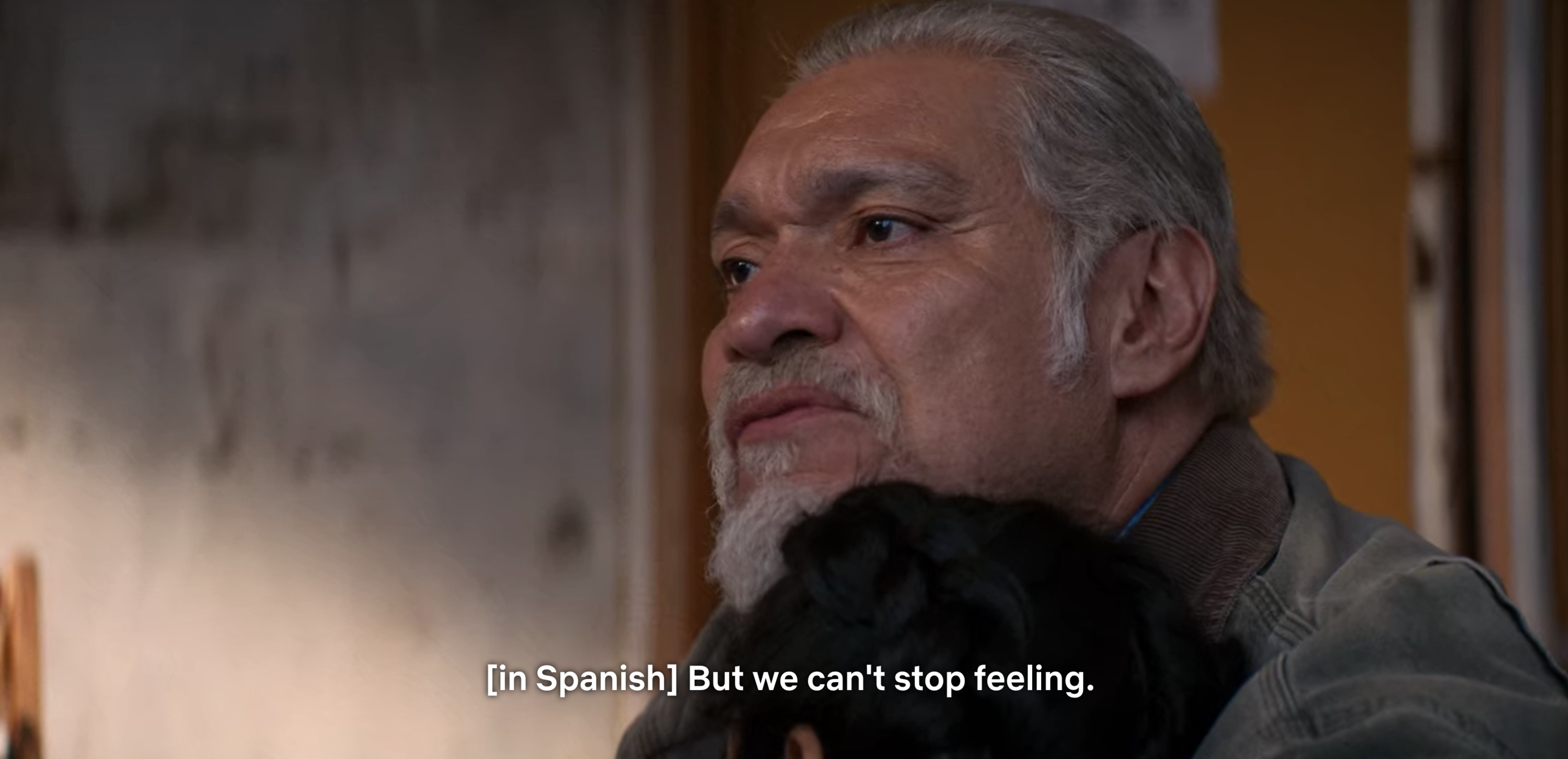 9.
He also described the show as audaz, meaning "bold" or "fearless" in Spanish, for being fully bilingual and for telling difficult-to-tell stories.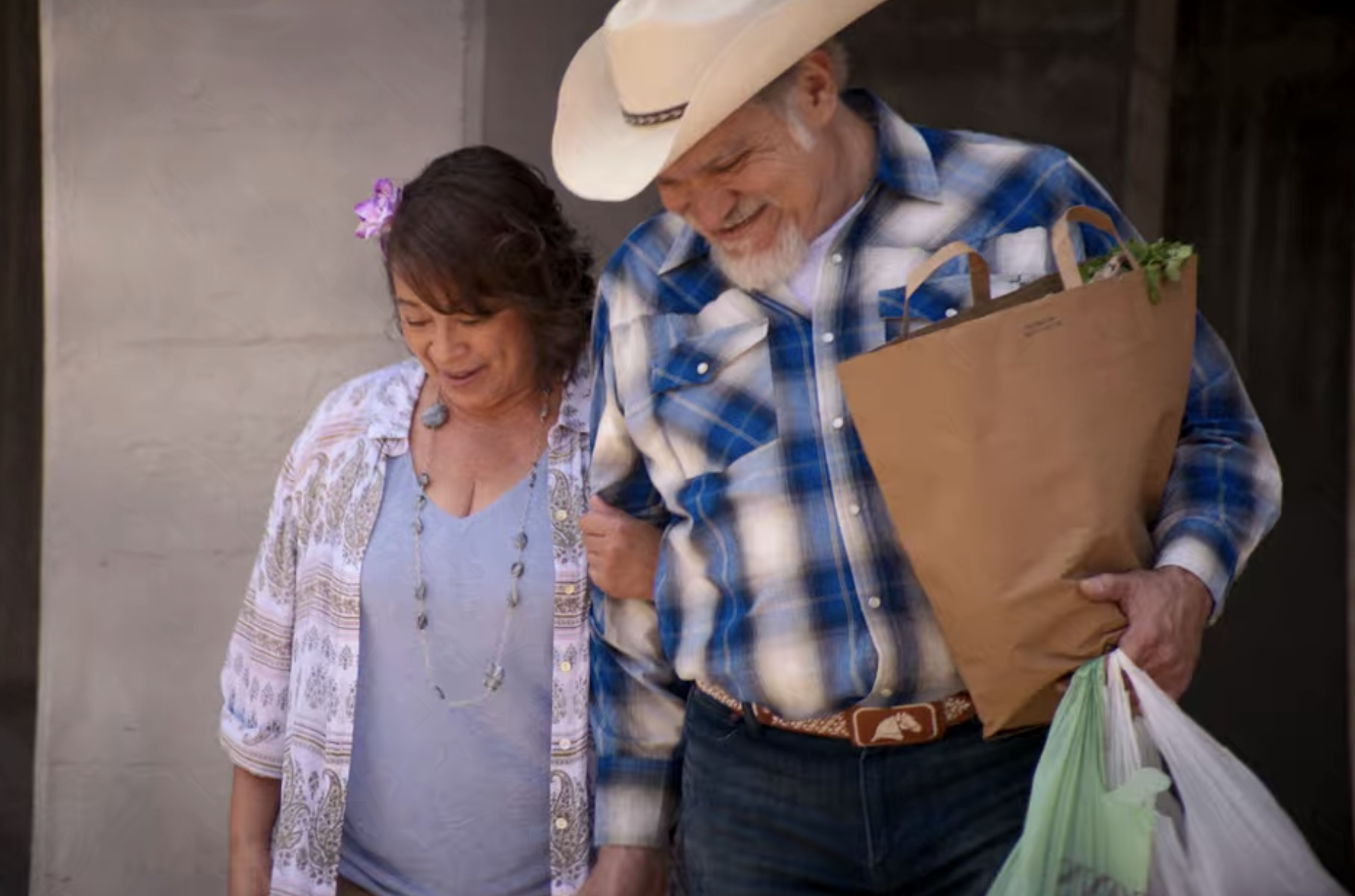 10.
The emotional scene in which Pop consoles Erik after not proposing to Lidia was cathartic for J.J. Soria, who plays Erik. He said every emotion felt in that scene was thoroughly authentic.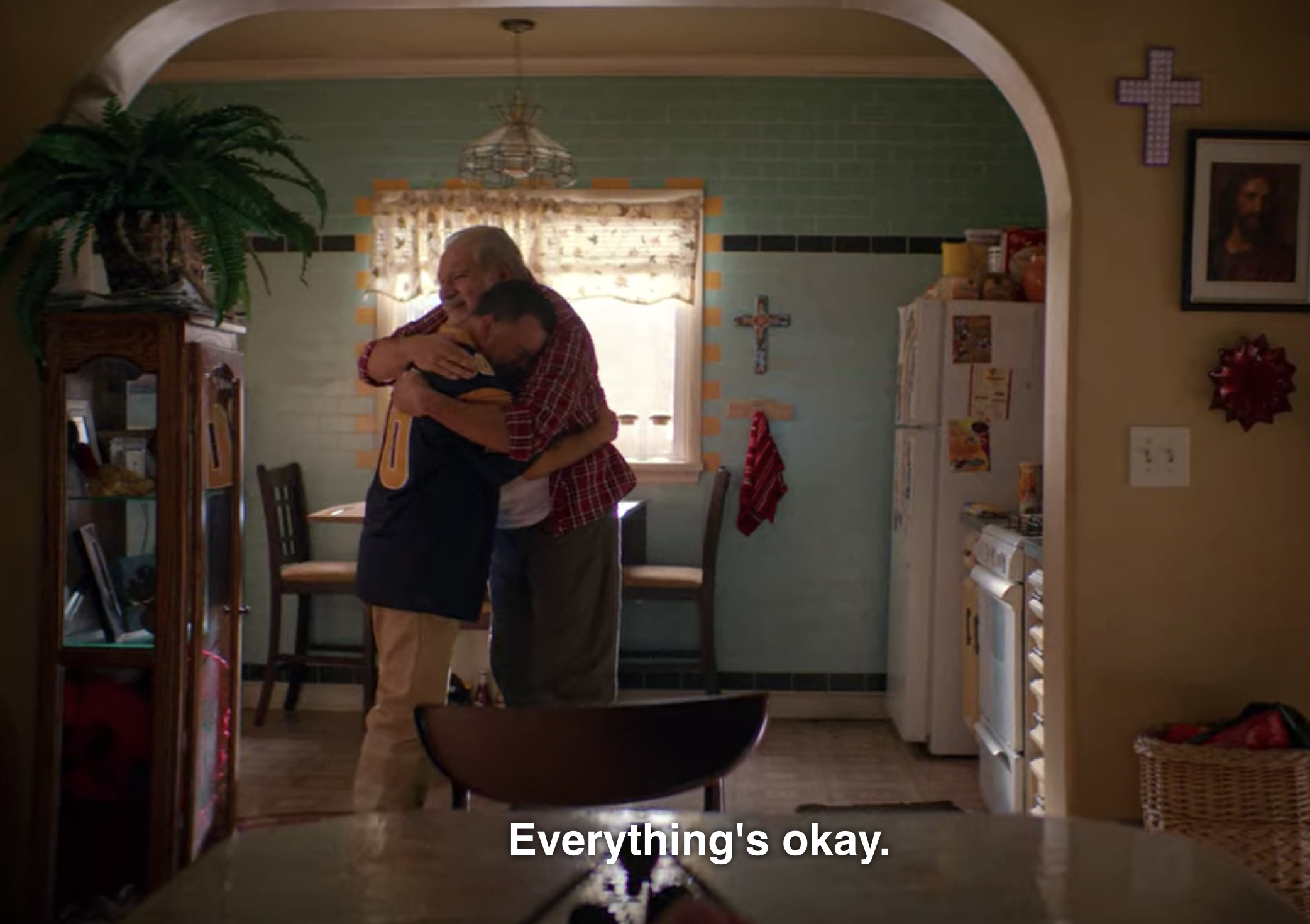 11.
Though a consultant was on set making sure Mangia's kitchen ran accurately, Carlos said he got his knife skills due to his past life as a drummer.
12.
Annie Gonzalez, who plays Lidia, actually grew up in East LA and went to elementary school at Brooklyn Avenue Elementary, which is just three miles from the sound stage in which she shot many Gentefied scenes. She said, "It was a humbling experience. I felt so honored to be able to represent a piece of my community. It's still surreal."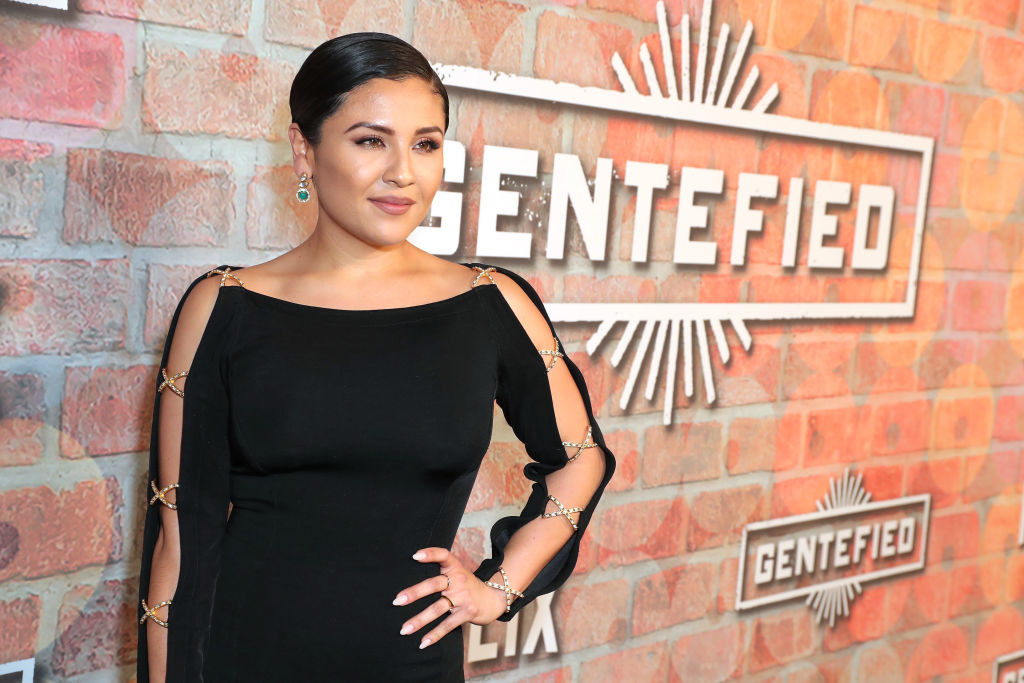 13.
Julissa had a say in her wardrobe and was able to talk to the costume department and ask them to incorporate clothes from Dominican artists, specifically from The Peralta Project.
14.
Speaking of wardrobe, this shirt Erik is seen in is a real Boyle Heights–based lending library called Libros Schmibros that puts low- or no-cost books into the hands of those who need them.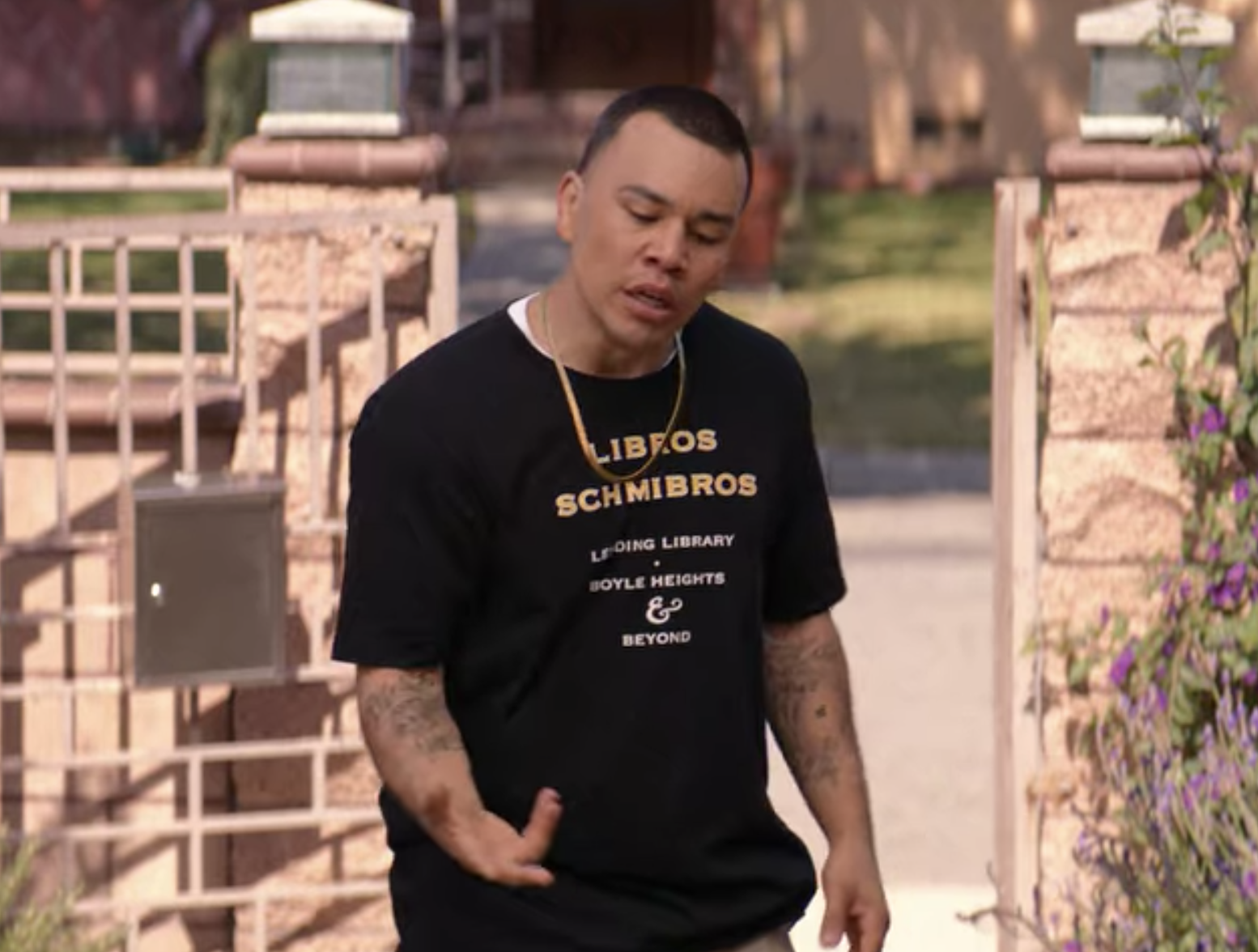 15.
During the filming of the breakup scene with Karrie, Julissa had a bad cold and was able to use that to power her emotions in the scene. After each take, Julissa couldn't stop crying and had to be consoled by the episode's director, Andrew Ahn.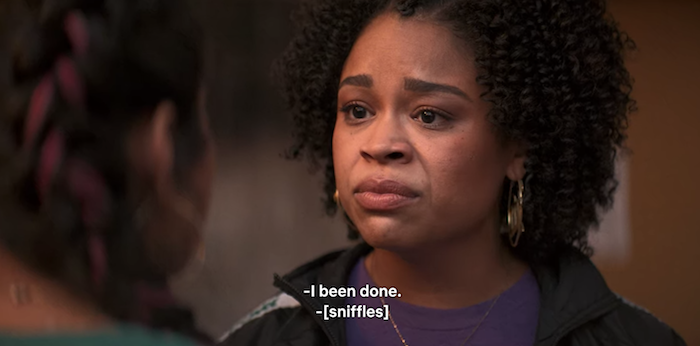 16.
The Cheetos concotion Chris creates in a blender when he's unemployed was actually made from some sort of almond milk and ice mixture that wasn't nearly as nauseating.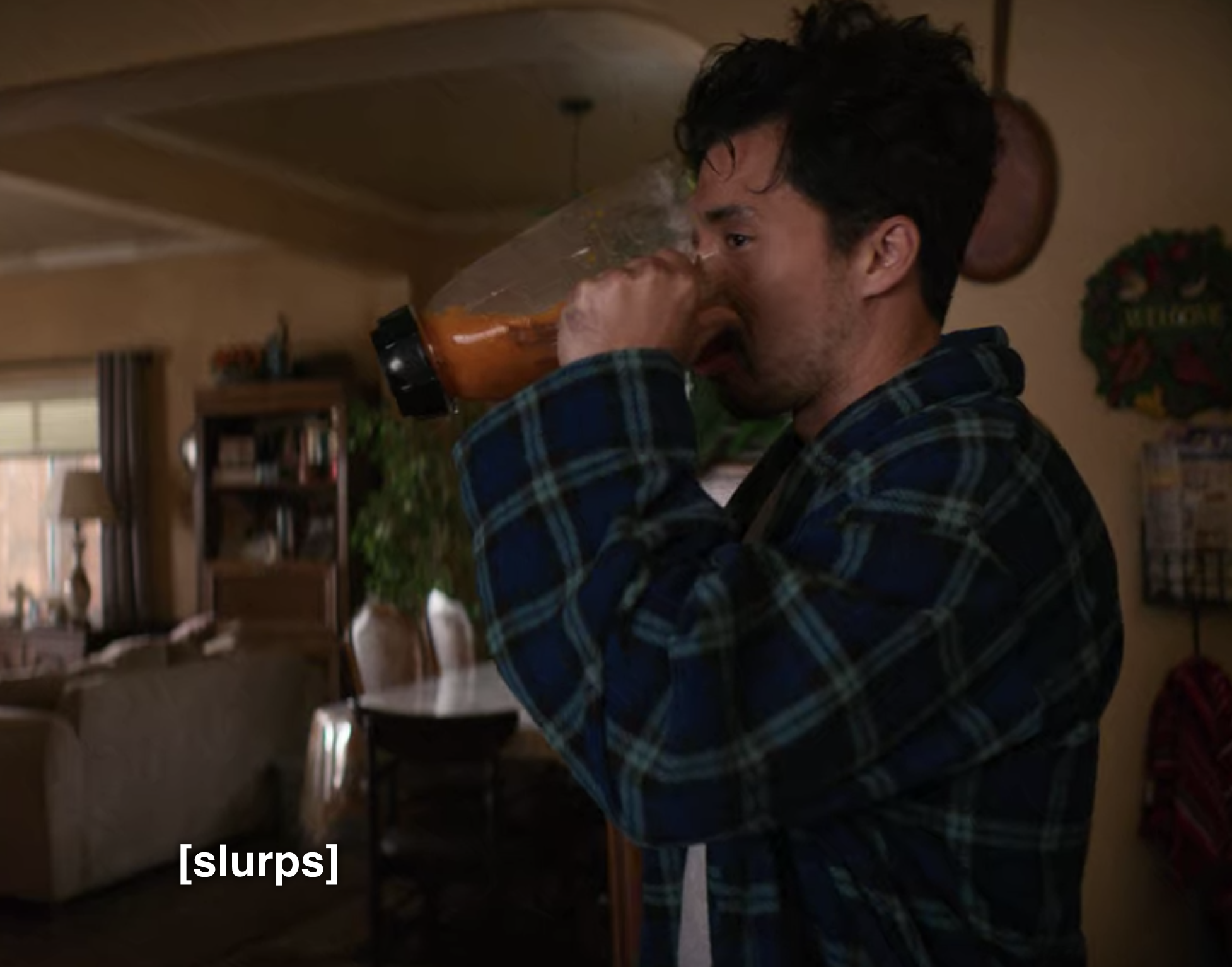 17.
Since the cast, creators, crew, writers, and directors were largely Latinx, the cast said the set felt like a safe space for them.
18.
Given that this was the first major role for most of the cast members, Karrie said J.J. was the leader on set when it came to setting the tone for how an actor should behave.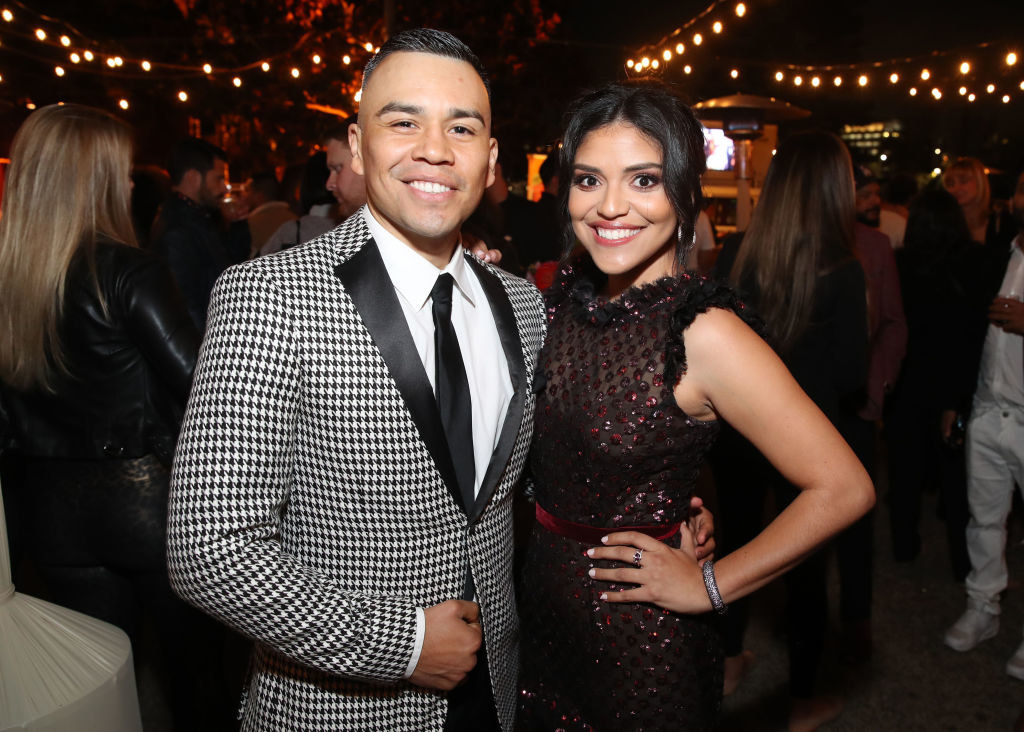 19.
Before a scene in which Lidia and Erik had to be romantic and loving, Annie told J.J. that they had to practice being affectionate, so he went over to her place and made her a PB&J sandwich.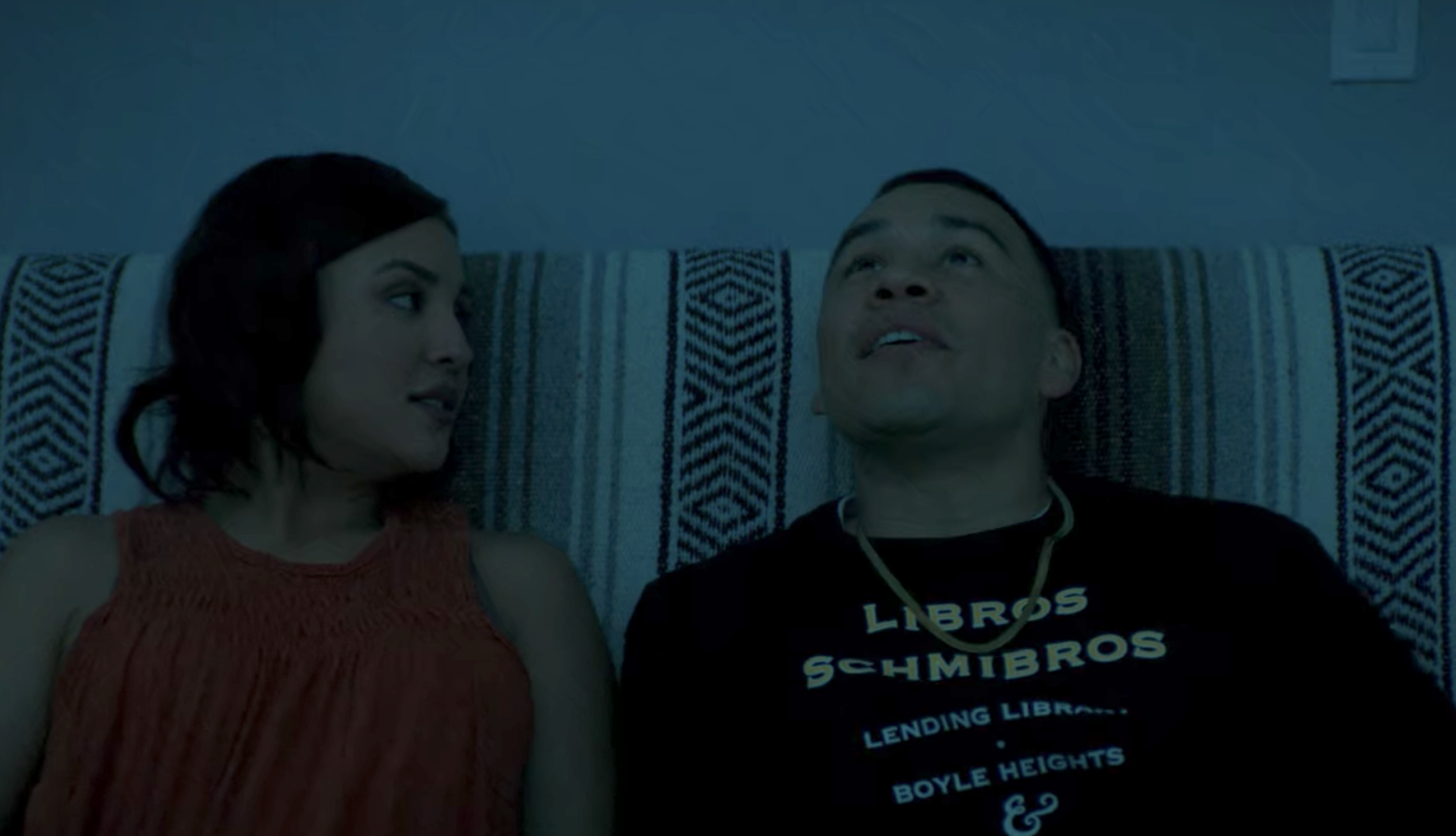 20.
The day of the breakup shoot, Julissa made it a point to avoid Karrie on set because she felt like it was disrespectful to Yessika to be happy and socializing with her one minute and then sad the next.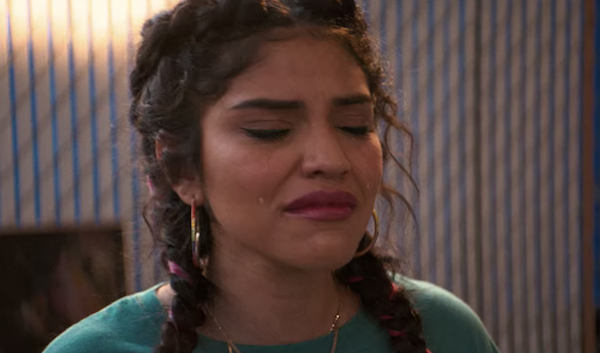 21.
And finally, as far as taking things from set, Carlos took some bags of candy from craft services and his season finale blazer (with permission), while Joaquin said the only thing he took home were all those tacos in his stomach.