Adele Went To A Party Last Night And Performed A Nicki Minaj Song Because She's Adele
Watch this queen conquer!
The year is 2010 — Angry Birds was a thing, gas was $2.73 a gallon, and Nicki Minaj eclipsed Kanye West, Jay-Z, and Rick Ross by having the most iconic verse on "Monster."
It's no secret that the verse is legendary, but no one knows this more than Adele herself. You know Adele.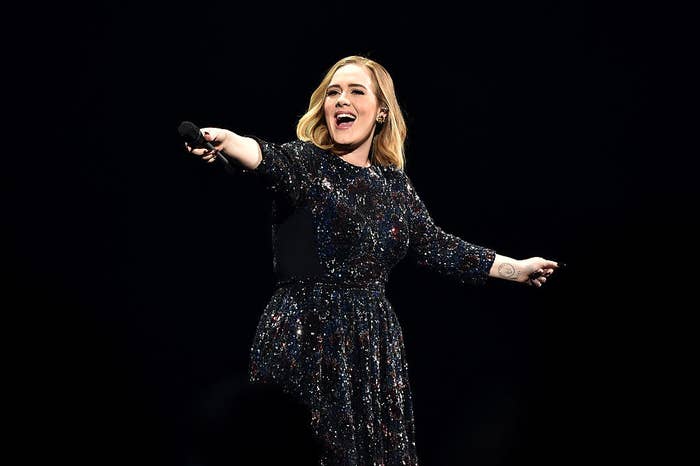 She was at a #NoMoreWackParties in Los Angeles last night and by the looks of it, had the time of her life. At one point, she grabbed a mic and started rapping along to Nicki's "Monster" verse and nailed every word:
Needless to say, fans were very into it.
Now, this isn't the first time Adele's performed this verse. She also rapped along to it during James Corden's Carpool Karaoke in 2016 and got accolades from Nicki herself.
I get the feeling this won't be the last time we'll see Adele get her life to this, but the real question is, when are we gonna hear her and Nicki perform it together?