Between the songs that will never leave our heads, the discussion behind how it accurately represents the first-generation struggle, and the memorable characters (hi Bruno), it's an instant timeless hit. But most importantly, the film gives a new generation of kids an opportunity to see themselves represented.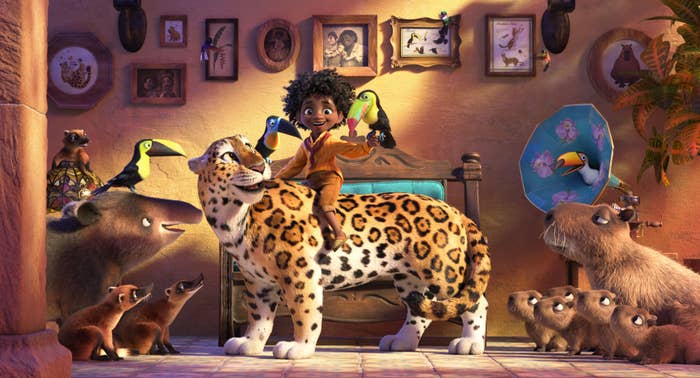 And that's where 2-year-old Kenzo Brooks comes in. He recently went viral after his mom, Kaheisha Brand, took photos showing the uncanny resemblance between her son and Antonio in the film. She originally posted the photos on Kenzo's Instagram @KatchingUpWithKenzo with the hashtag #representationmatters, and they've spread to every social media site like wildfire since.
Kaheisha told BuzzFeed that she took these photos during a family movie night viewing of Encanto. She said, "The image of him sitting and staring was actually the first picture I took. He seemed to be in awe. He would stare at the screen and turn around smiling. The second picture is when he got up and just looked up at us smiling."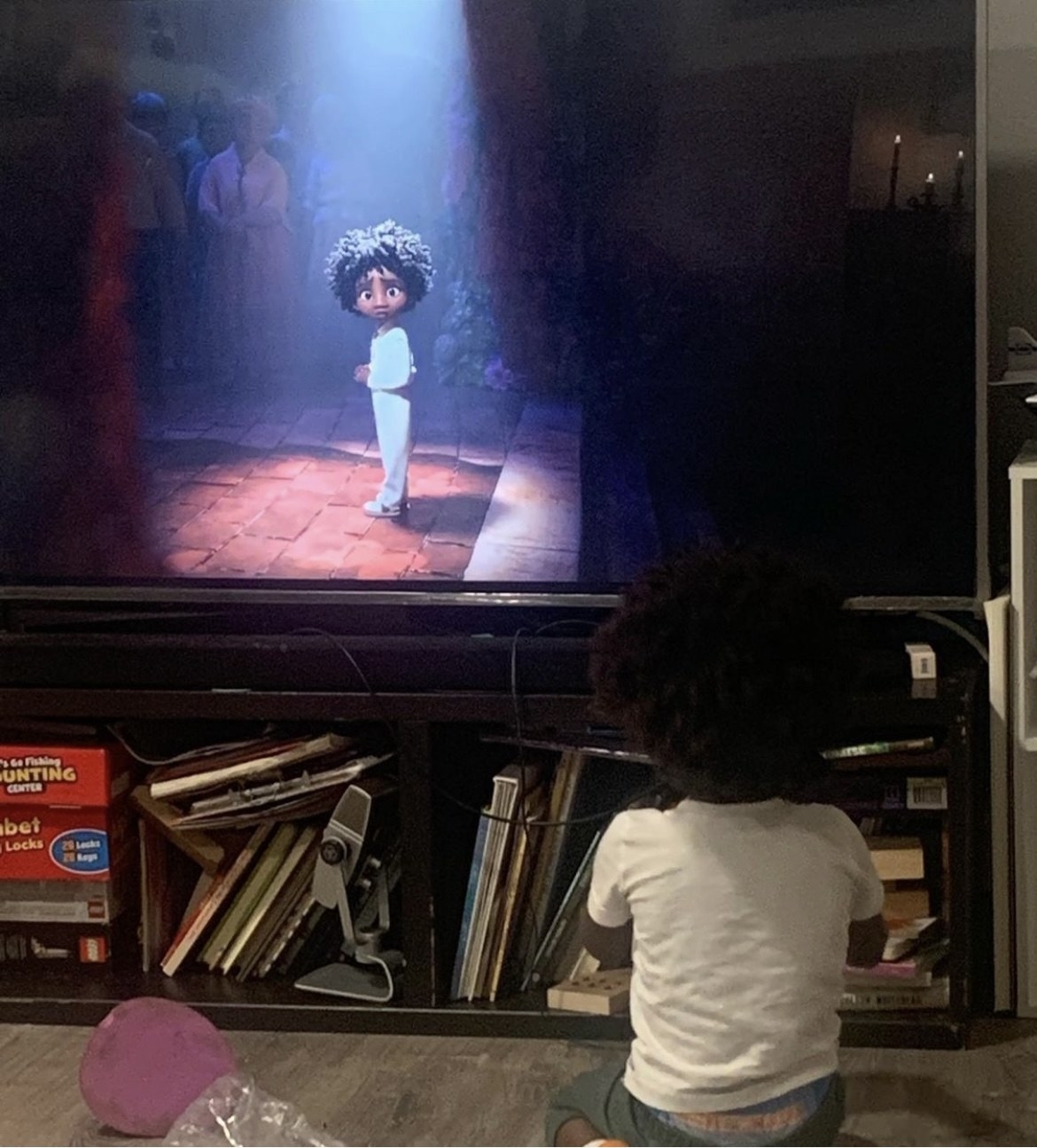 She continued, "It was the sweetest thing, so perfect! It made my heart smile to see how happy he was."
The family loves what Encanto represents, and just like the rest of us, have the music playing on a loop in their heads. "We LOVED the diversity amongst the characters, the hair textures and the skin tones! And of course the music. 'We Don't Talk About Bruno' lives rent free in our heads."
Kaheisha knows the power behind showing Kenzo more films in which he can see himself positively represented. She said, "I think there is empowerment in positive representation. It is important that he see images that reflect him. I'm grateful for the creativity behind this movie and the diversity amongst the Black and brown characters."
Every corner of the internet has since celebrated Kenzo's joy, and the family has been feeling the love. Kaheisha said, "I know what it meant for our family, but the reactions we've gotten has been totally unexpected. There has been an outpouring of love. People have been so appreciative that this picture has echoed what so many people have been feeling. Representation matters."
She finished with, "It makes us feel good as a family. We're so passionate about representation and equity for the Black and brown community." Thank you for sharing your excitement with the world Kenzo, and here's to hoping more children will get to continue to see more positive representations of themselves in the future.