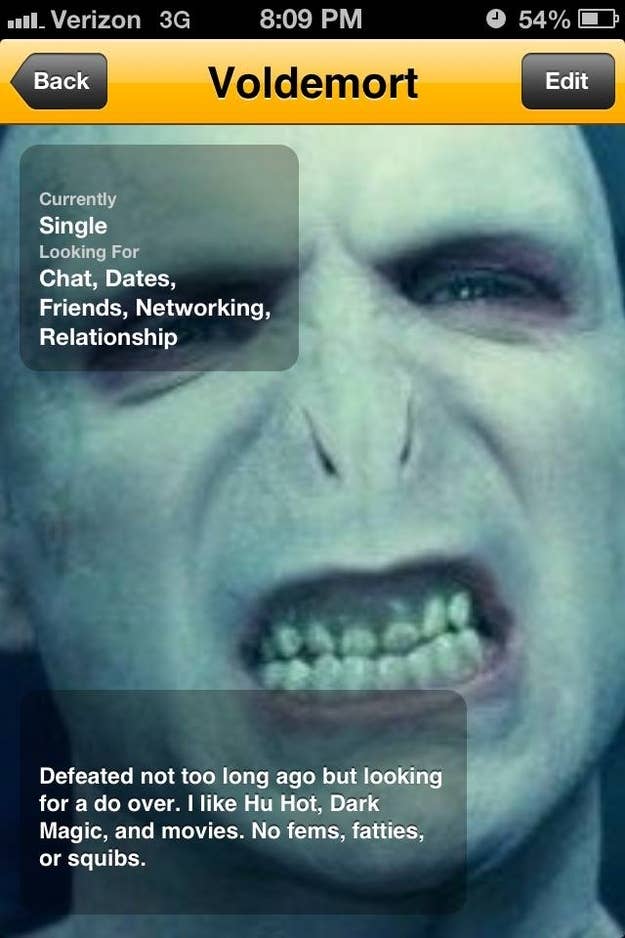 Twitter user @bradromance89 has been posing as "Harry Potter" villain, Voldemort, on the hook-up site, Grindr. His last horcrux must have been a leather-studded iPhone case.
Innuendo Much?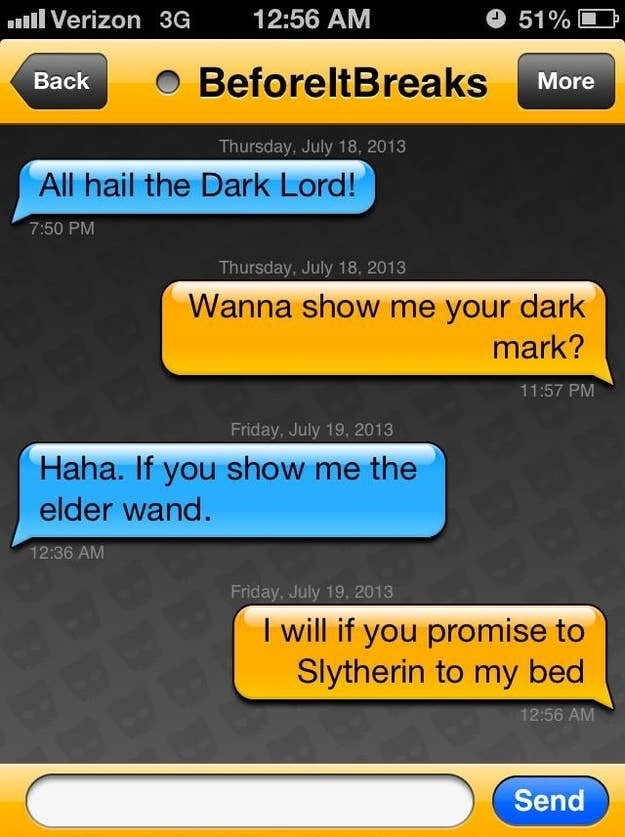 That Undead Smile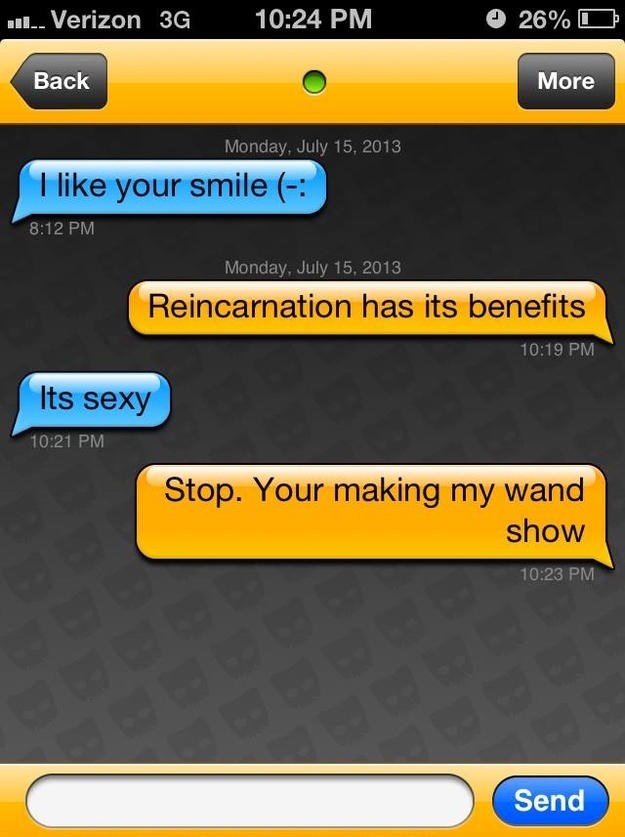 Bow to His Rosy Cheeks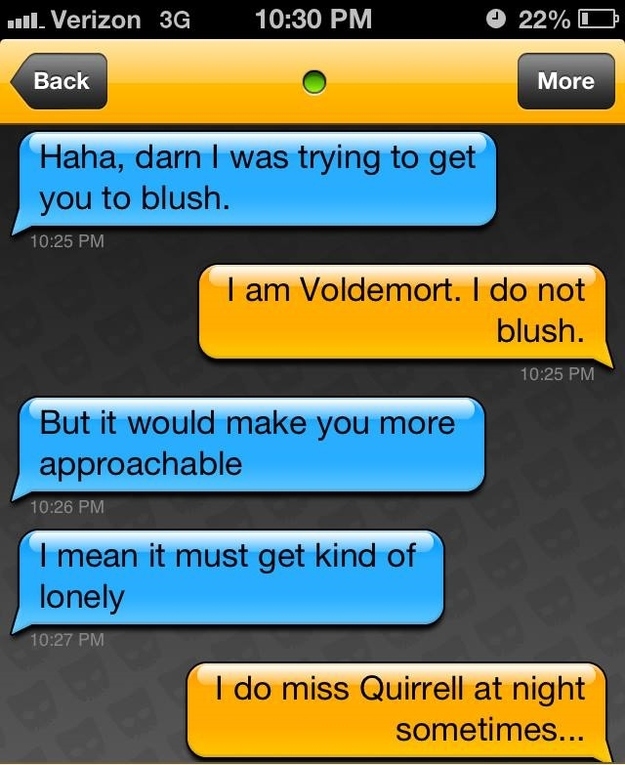 Fresh from the Cauldron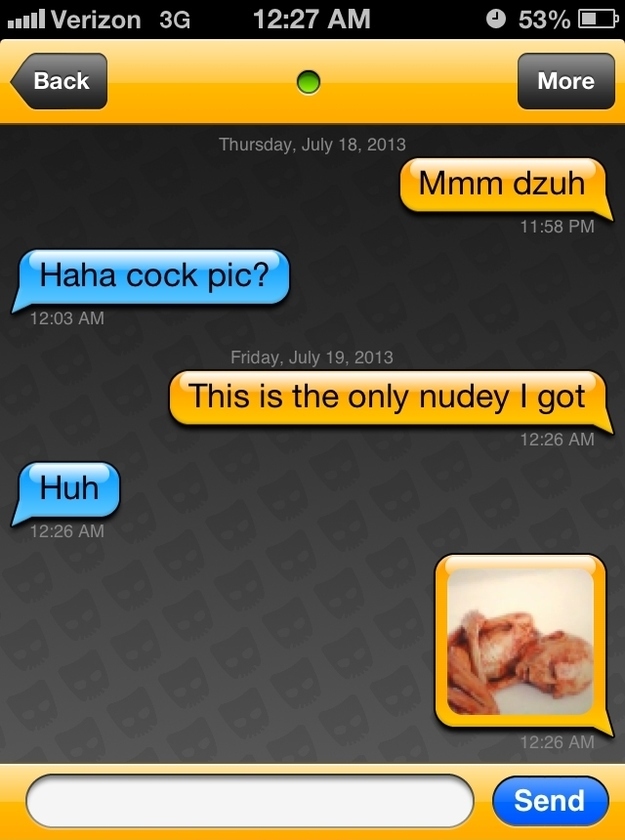 I Put a Spell on You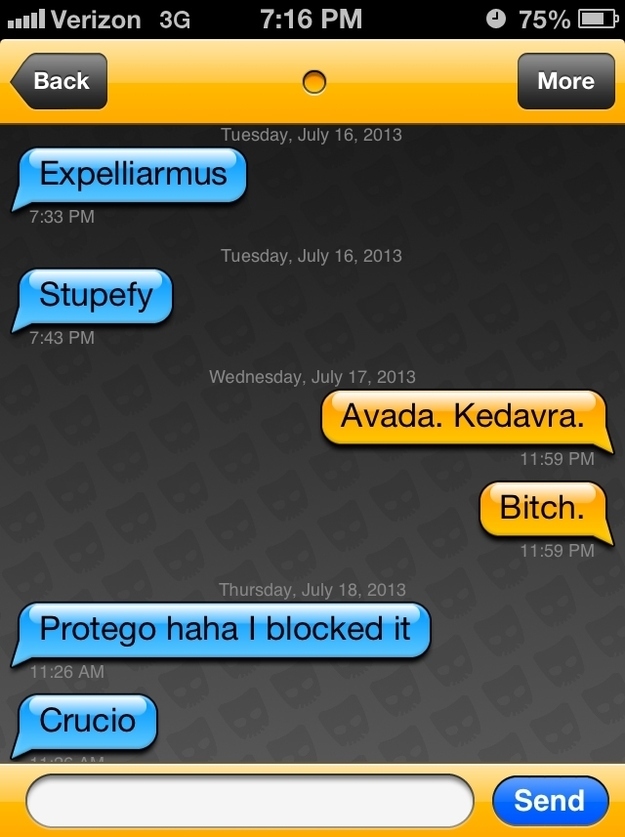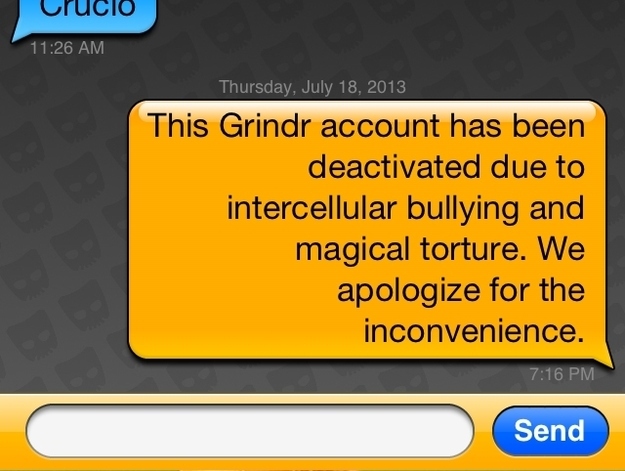 Wand Shopping?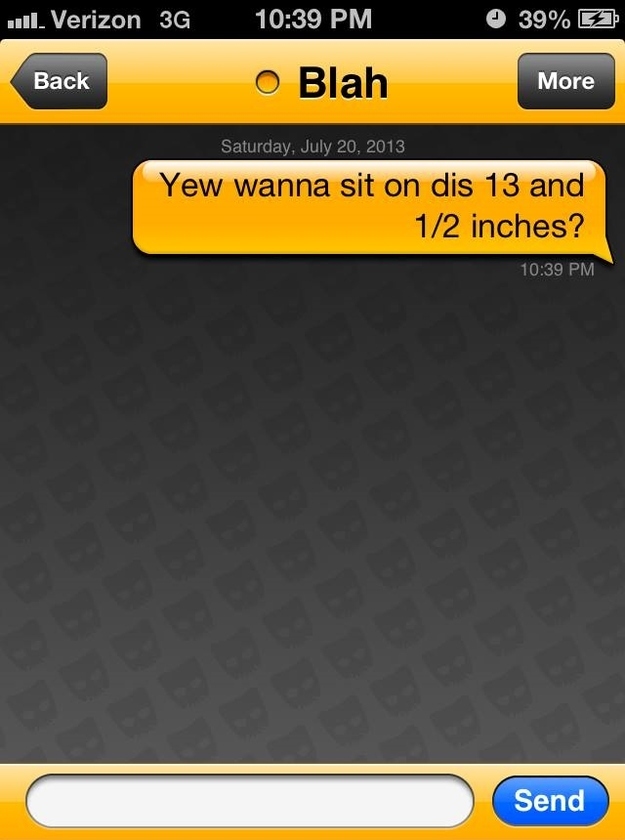 These Aren't the Nerds You're Looking For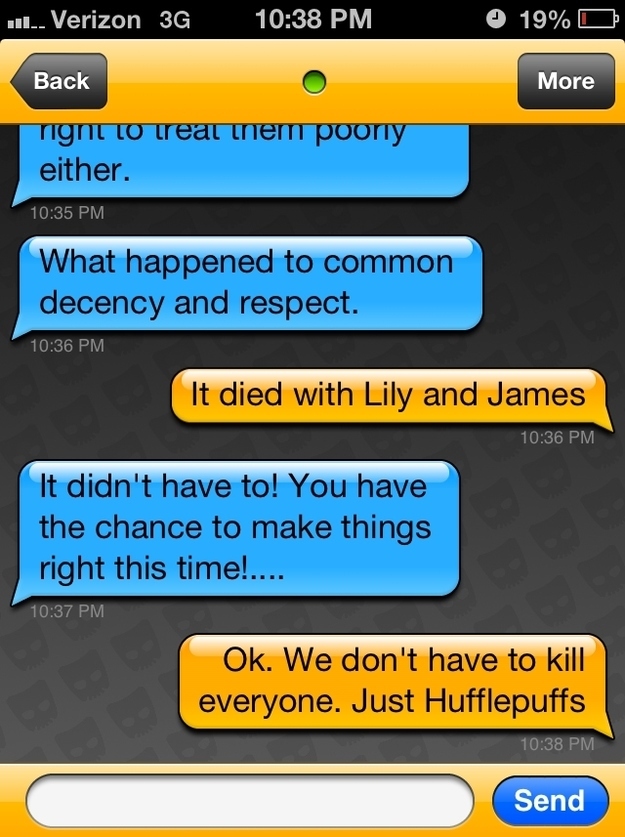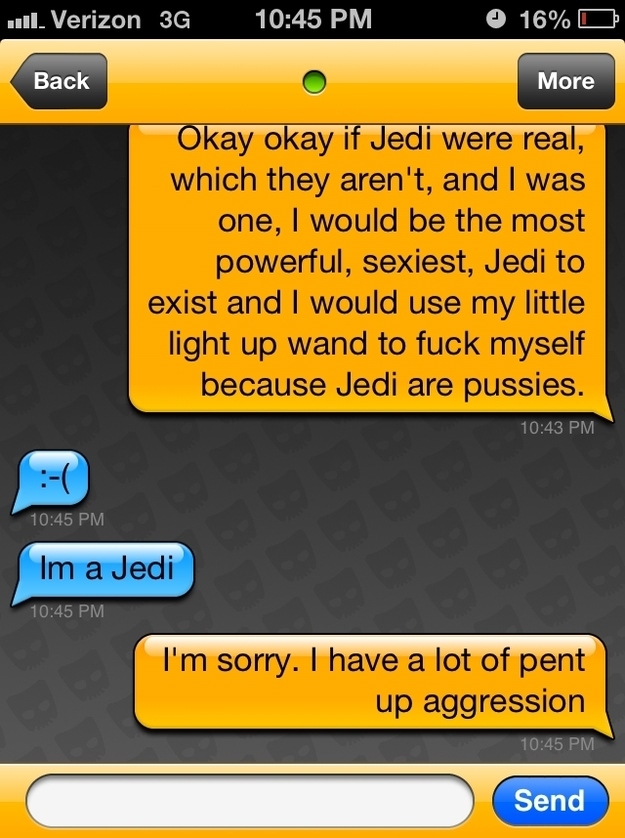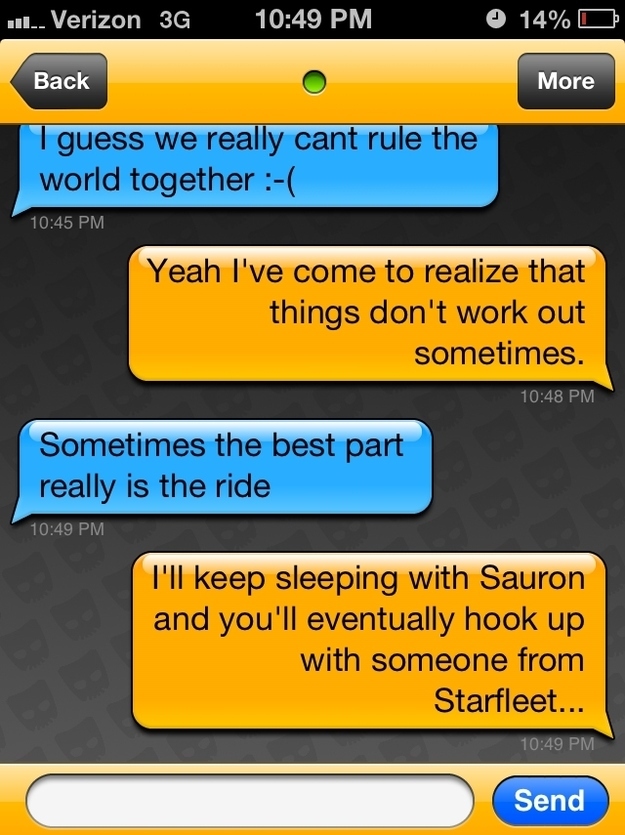 Going for the House Cup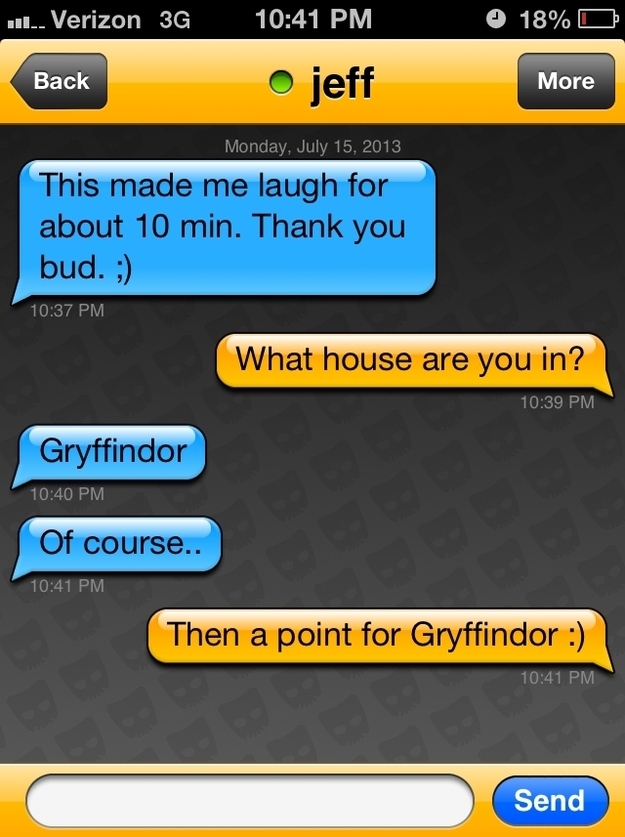 Looking for a Whore-crux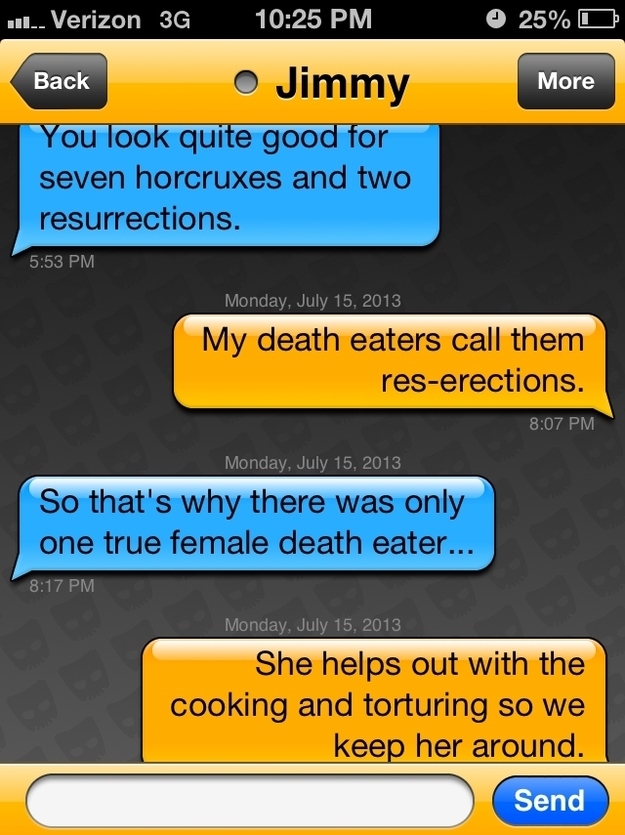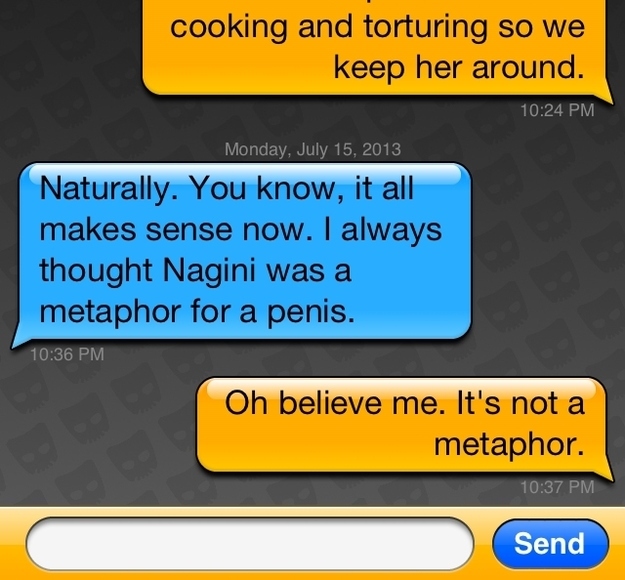 He Who Shall Not Be Named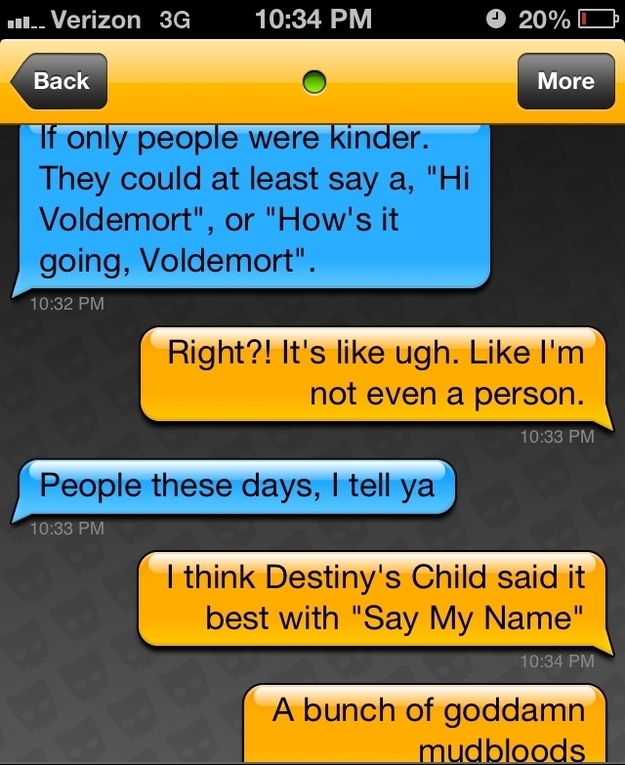 Respond to the Dark Lord!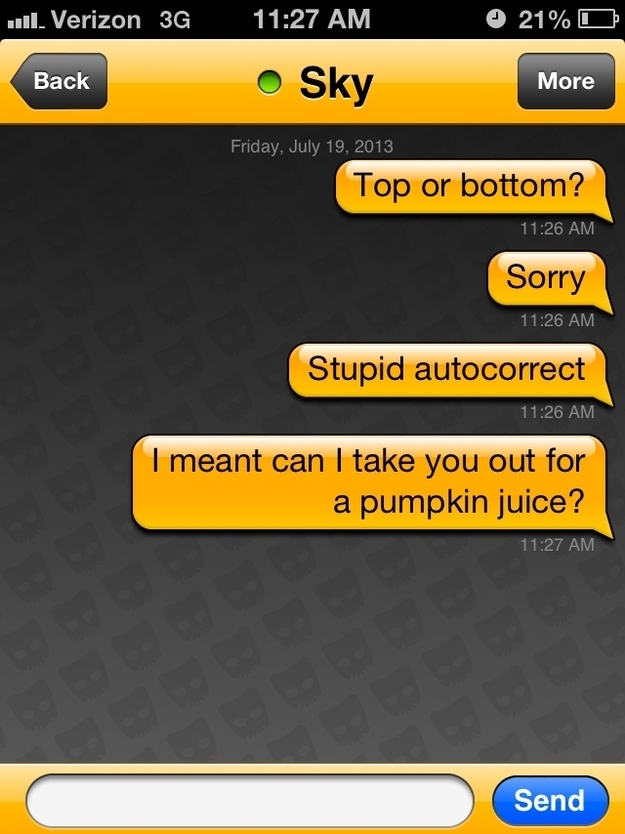 Ride My Pony
FaceTime?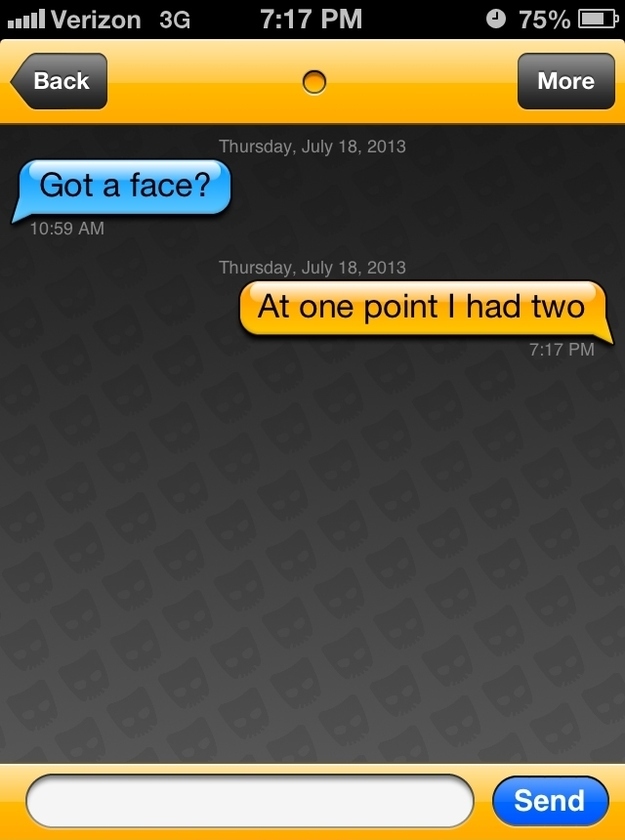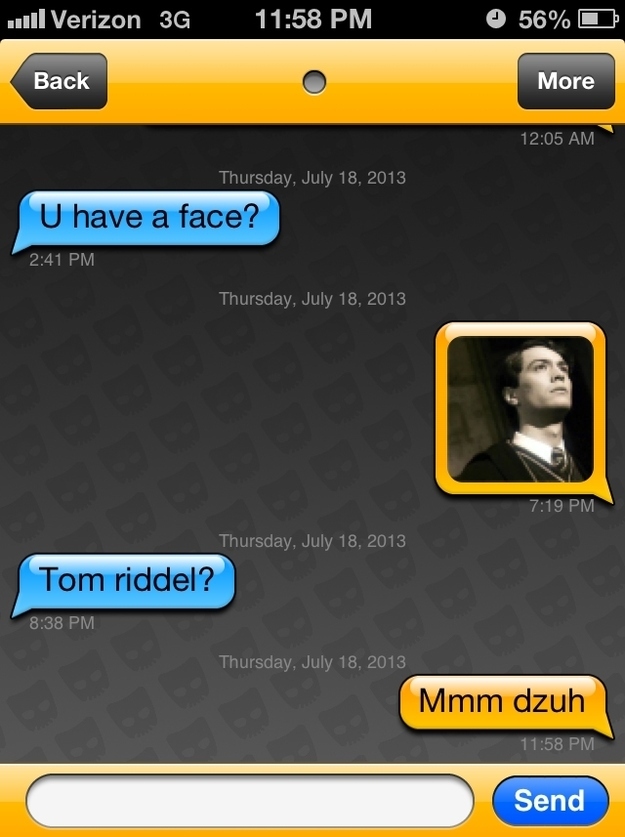 Surely, there will be more to come!
What would you say to pick up ol' Voldy?