This post has not been vetted or endorsed by BuzzFeed's editorial staff. BuzzFeed Community is a place where anyone can create a post or quiz.
Try making your own!
Mother And Baby Orangutan Rescued In Sumatra
Yesterday a rescue team from the Orangutan Information Centre in Sumatra, Indonesia, evacuated a mother orangutan and her baby from condemned forests that are about to be bulldozed. The photos below show the reality of orangutan protection. These orangutans are amongst the 'lucky' ones, thanks to the amazing work of this rescue team.
The orangutans were isolated in some trees that were due to be cleared and planted with oil palms to produce palm oil, an ingredient found in up to half of packaged foods found on supermarket shelves.
Helen Buckland, Director of UK charity the Sumatran Orangutan Society (SOS) explains: "As more forest is replaced by oil palm plantations, more orangutans become isolated in tiny forest patches, without enough food to survive. They are at serious risk of starvation or being killed if they wander into plantations in search of food. We set up the Human Orangutan Conflict Response Unit (HOCRU) with the OIC, our partners in Sumatra, to address this problem."
These photos tell the story of the rescue, which had a happy ending.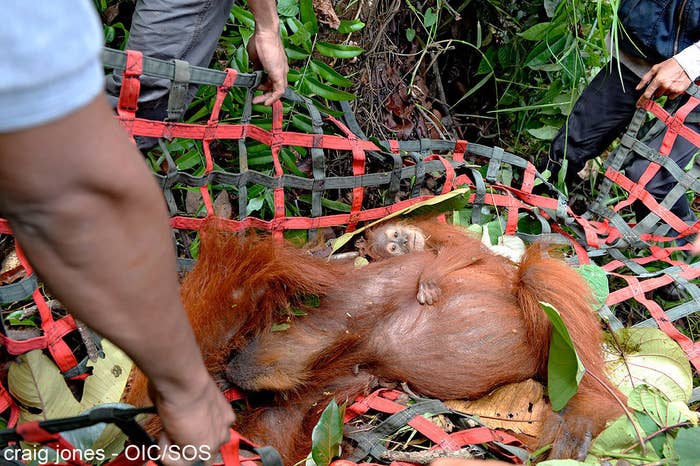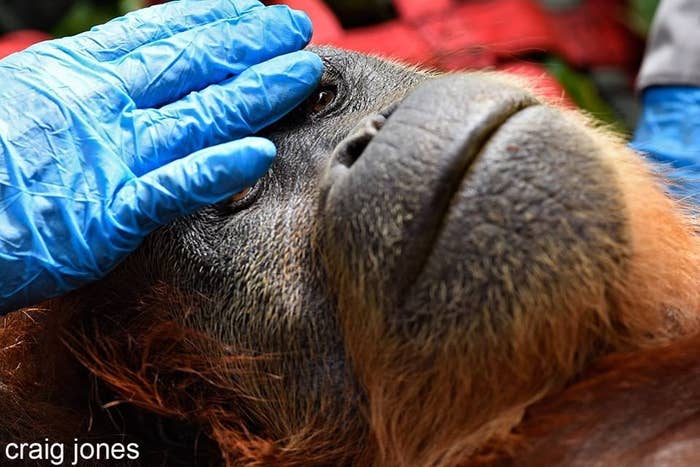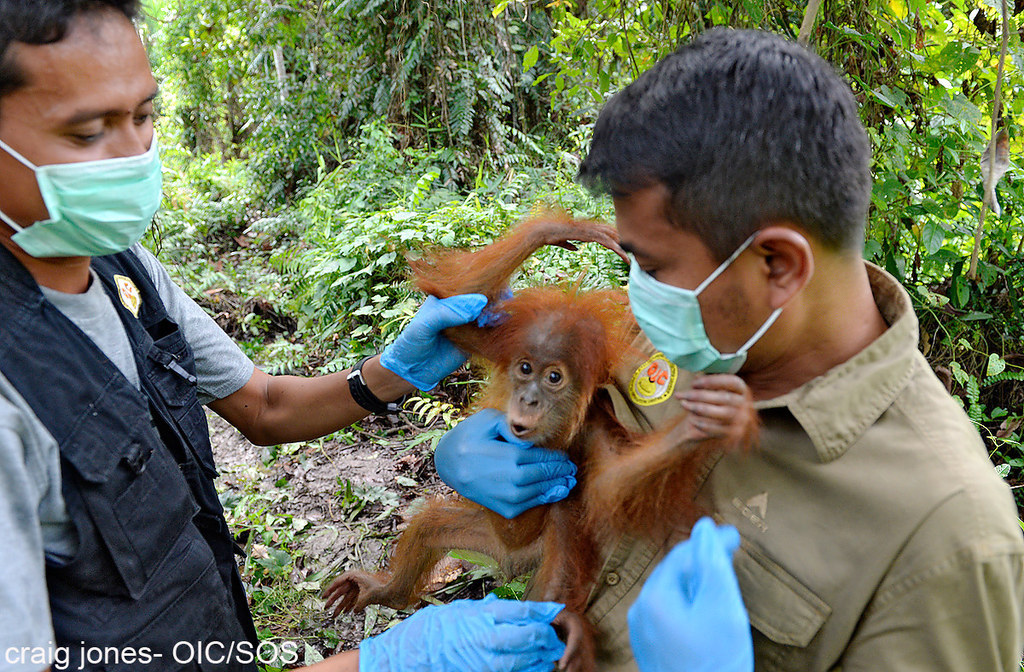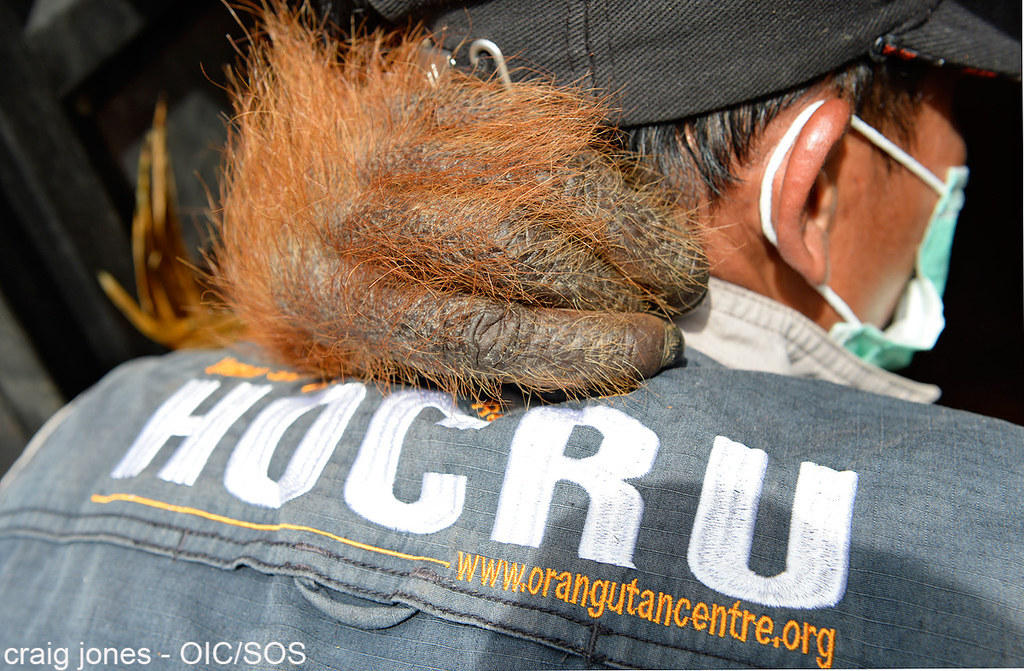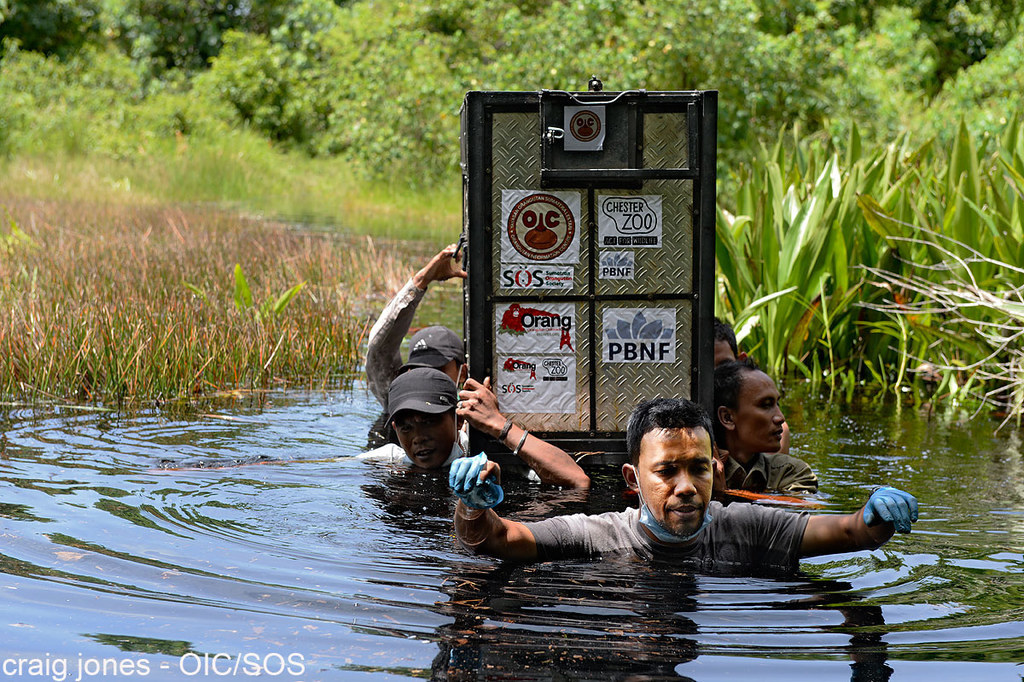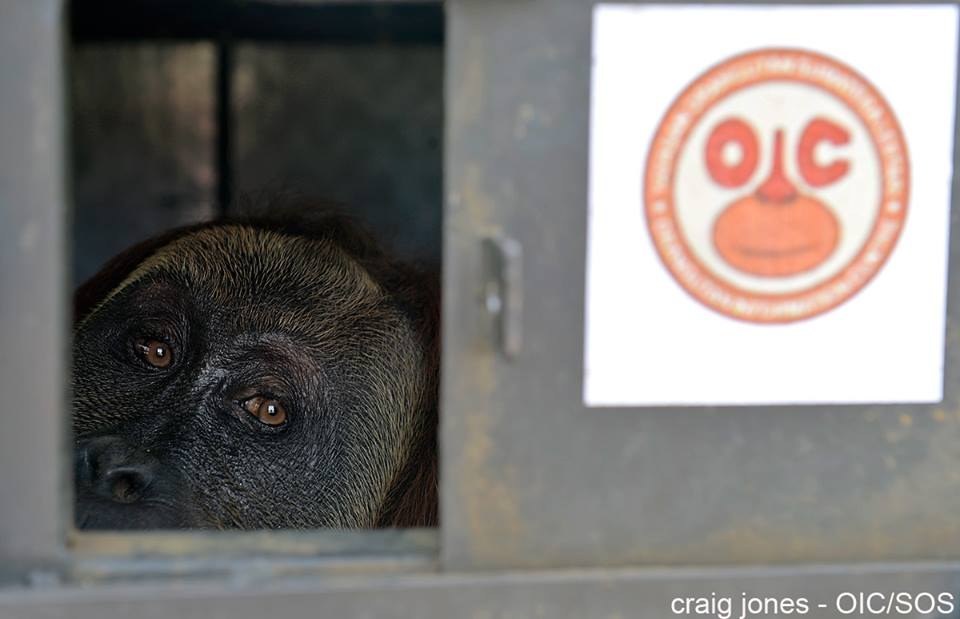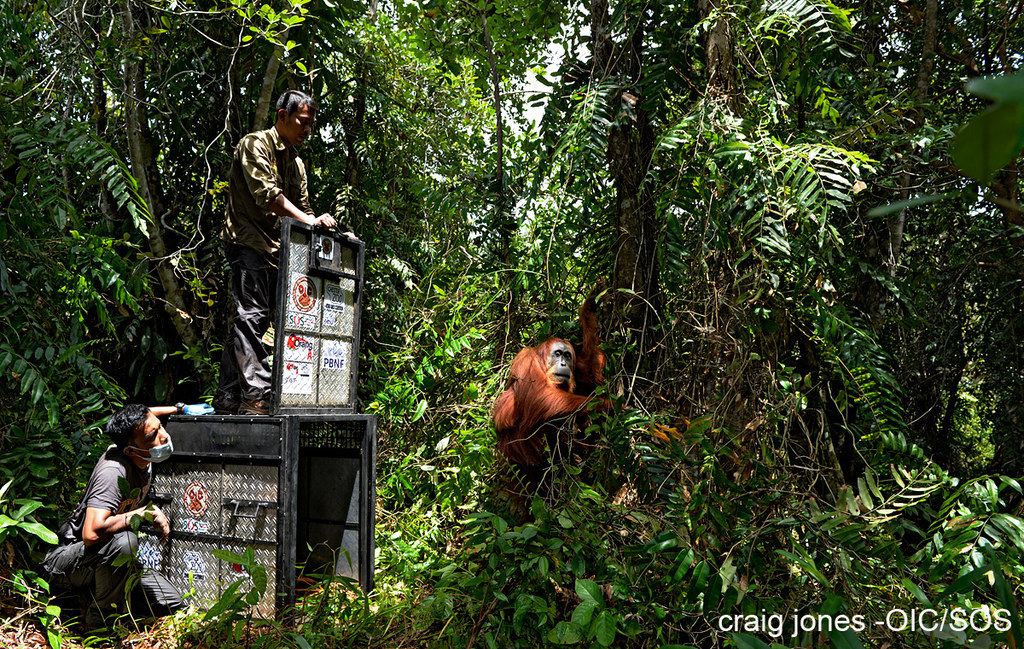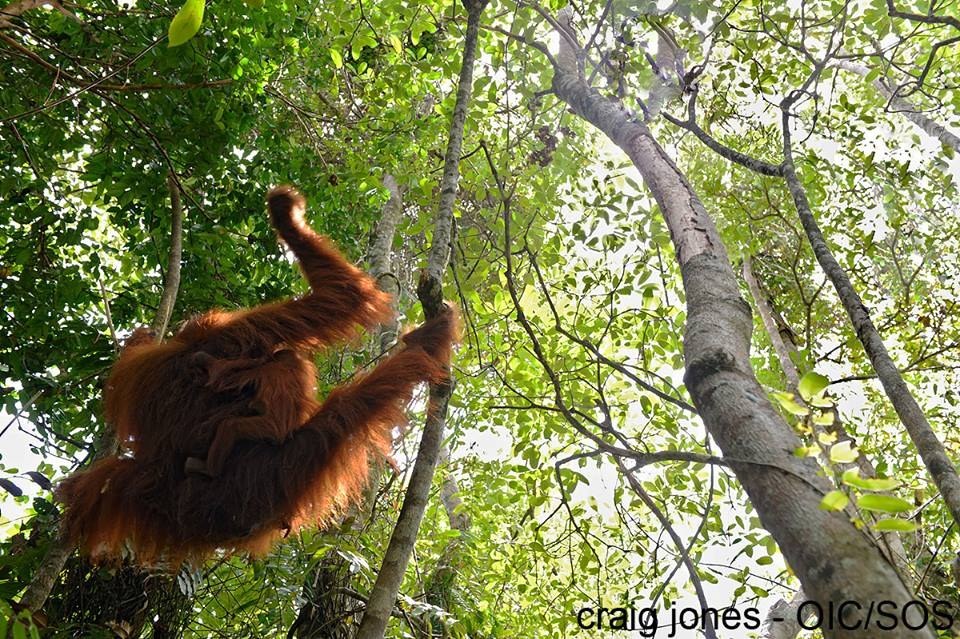 The OIC's rescue team do an incredible job, delivering urgent assistance to orangutans in desperate situations. They have saved the lives of more than 50 orangutans in the last two years.
Sumatran orangutans are critically endangered and without urgent action could be the first Great Ape species to become extinct, so protecting every individual is crucial.
Sadly, there are many more orangutans that need help to return to the wild, where they belong.
To support this vital work, please donate today and share this post.
Every rescue is a high-risk operation for both the orangutans and the team, and an evacuation is only carried out as a last resort when the orangutan's life is in greater danger if left in their current situation. With only around 6,500 Sumatran orangutans left in the wild, every individual is crucial for the survival of the species.