You are a brave adventurer about to embark on your journey. With you are...

Landscape by Happy-Mutt

I.J.

Via Honey's Anime - Honeyfeed

your company of travelers! Nothing beats comrades on the good 'ole open road.

Via Honey's Anime - Honeyfeed

Via Las Vegas Review-Journal

me, myself and I. Who said I needed anyone? I am happy by myself and just as much a force to be reckoned with.

Via Las Vegas Review-Journal

Via HappyViper - DeviantArt

your closest friends! Nobody could stop you when unite together!

Via HappyViper - DeviantArt

How do you feel in huge social settings?

Shutterstock

I.J.

Via Hypnosis Downloads

Via Hypnosis Downloads

Via AOL Suche

Via AOL Suche

Via Playbuzz

Via Playbuzz

Do you generally have good self-esteem in social situations?

123RF.com

E.M.

Via LinkedIn

Via LinkedIn

Via The Odyssey Online

I'm neutral as to if I do or not...

Via The Odyssey Online

Via Kotaku Australia

Generally speaking, not so much...

Via Kotaku Australia

What do you do more when talking in a group?

123RF.com

E.M.

Via The Odyssey Online

listen to what everyone else has to say

Via The Odyssey Online

Via RiverwoodWriter

Via RiverwoodWriter

Via Shrink For The Shy Guy

Via Shrink For The Shy Guy

A friend is talking about you to another person. You are described as...

Monash College

J.S.

Via Encyclopedia SpongeBobia - Wikia

Via Encyclopedia SpongeBobia - Wikia

Via TV Guide

Via TV Guide

Via Encyclopedia SpongeBobia - Wikia

Via Encyclopedia SpongeBobia - Wikia

If a homeless man/women were to come up to you, would you...

Huffington Post 

J.L.

Via Alternet

Via Alternet

Via The Huffington Post

Via The Huffington Post

Via YouTube

Via YouTube

Your final exam is coming up and you have to study, but your friends want to hang out. You…

Insights - WordPress.com

A.D.

Via The Spinnaker Group

Study and say you cannot hang out.

Via The Spinnaker Group

Via She Owns It

Drop all of your homework and go out.

Via She Owns It

Via wikiHow

Get some studying done and hang out when you are at a good stopping point.

Via wikiHow

You are given $300 as a graduation gift, you use part of it to…

vonreth.nl

A.D.

Via Big Bikes Helping Little Tykes

Throw a big party to celebrate!

Via Big Bikes Helping Little Tykes

Via NPR

Buy the book series you have been dying to read.

Via NPR

Via RELEVANT Magazine

Take a few friends out to dinner.

Via RELEVANT Magazine

While waiting at a bus stop you…

Mockup World

M.J.

Via rzhooker.com

Initiate conversation with strangers that seem to be friendly.

Via The Time Out London blog

Keep to yourself and make eye contact with nobody.

Via The Time Out London blog

Via rzhooker.com

Smile at the people who walk by or sit beside you, but nothing to spark up a conversation.

Which best describes you around strangers?

Pexels

M.J.

Via Avatar Wiki - Wikia

Via Avatar Wiki - Wikia

Via Tumblr

Via Tumblr

Via Avatar Wiki - Wikia

Via Avatar Wiki - Wikia
Jelly Bean Personality Test
You got:

Introverted Bean
You are an Introverted Bean! As an introvert, you feel energy when dealing with problems inside your head, and better evaluate them when thinking them over. You tend to be reserved, quiet, and reflective! Famous introverts include Albert Einstein, Bill Gates, and J.K. Rowling.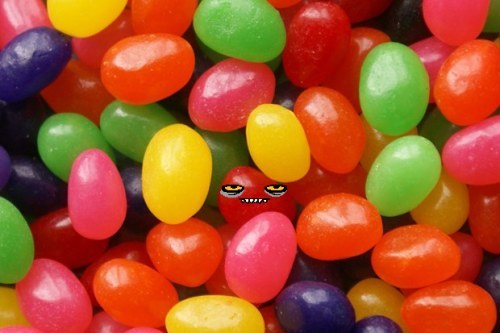 You got:

Extroverted Bean
You are an Extroverted Bean! As an extrovert, you feel energy when you are around others and better evaluate problems by talking about them with others and hearing what they have to say. You tend to be sociable, talkative, and enthusiastic! Famous extroverts include Winston Churchill, Steve Jobs, and Muhammad Ali.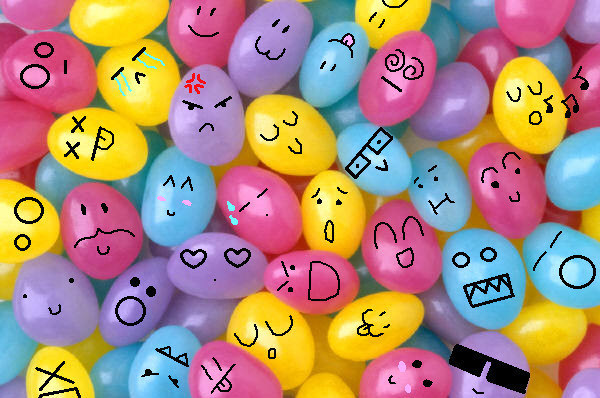 You got:

Cool Bean in Between!
You are a Cool Bean in Between! As a cool bean in between, or ambivert, your personality balances out both the quiet, reserved introvert with the outgoing, talkative extrovert. This blend means that the way you act depends on the situation at hand. Famous ambiverts include Rosa Parks, Leonardo DiCaprio, and Steve Wozniak.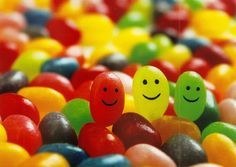 This post was created by a member of BuzzFeed Community, where anyone can post awesome lists and creations.
Learn more
or
post your buzz!