When Mama June and Sugar Bear Reenacted 'Titanic.'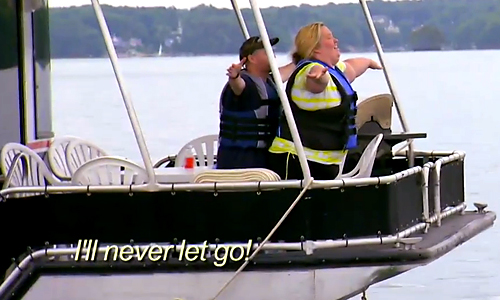 The Honey Boo Boo Family Clearly Needs Glasses. 'Bingo Face' Is a Problem.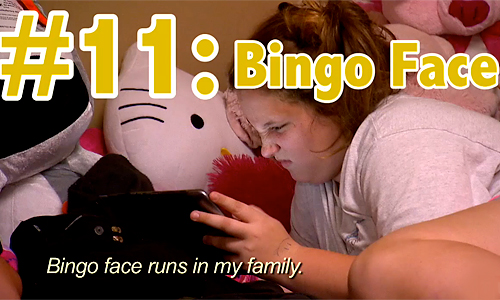 That Time Mama June and Sugar Bear Get Massages, or as They Like to Call Them: S'mages.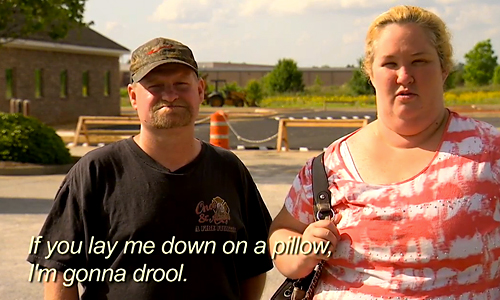 Honey Boo Boo Spells Bologna. Oh Boy.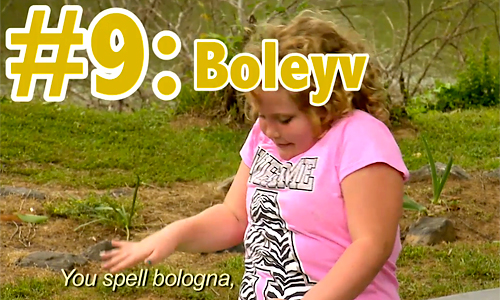 Pumpkin Is Back at Home After the Family's Car Accident. At Least She Was in High Spirits.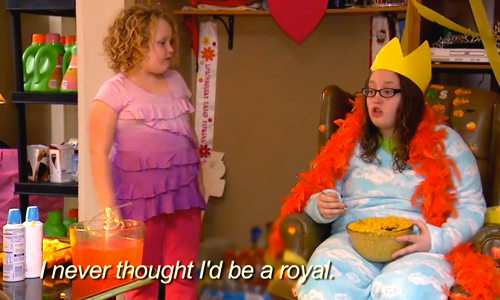 The Girls Fight Over Who Should Have the Biggest Room. Still Not Sure If Pumpkin Has the More Convincing Argument.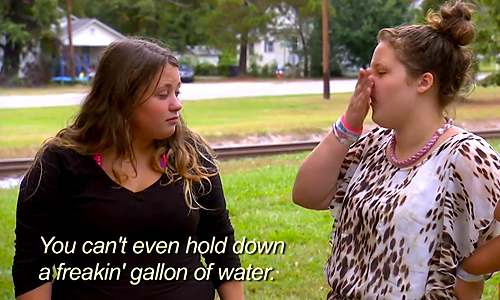 Yes, Alana Makes Fudge With Her Armpits. A Ziploc Bag Is Involved if That Makes You Feel Any Better.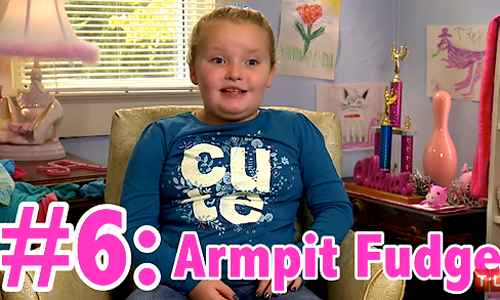 Alana Thinks She Found a Gay Pig, Sweet Pea. She Fell in Love.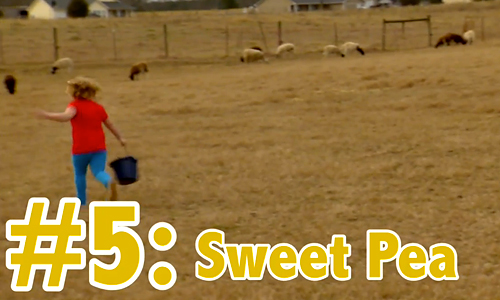 The Girls Make Bacon Weaves So They Can Moisturize Their Hair. Yes, You Heard That Right.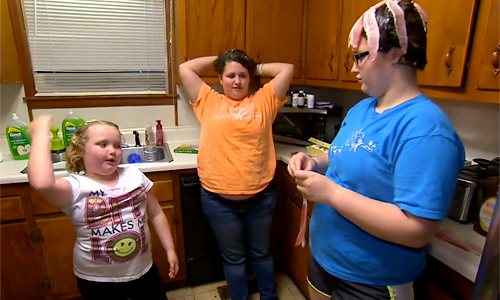 The Girls Find Sugar Bear's Secret Drawer Where He Hides His Bedroom Toys.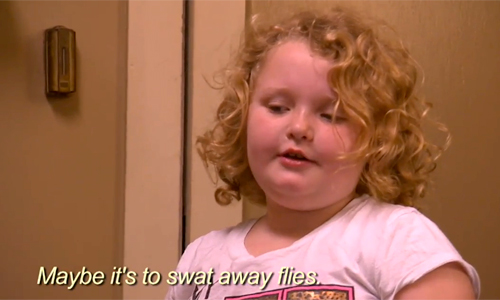 Sugar Bear Asks What Twerking Is. The Girls Show Him. An Absolute Must-See.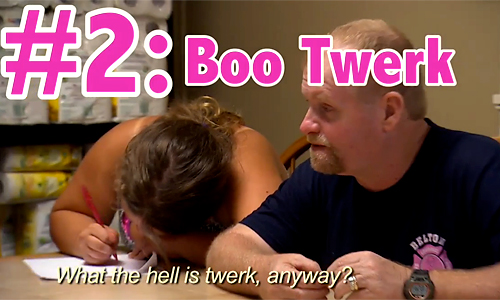 Last but Not Least, One of the Girls Gets Married. Honestly, We Almost Cried Too.