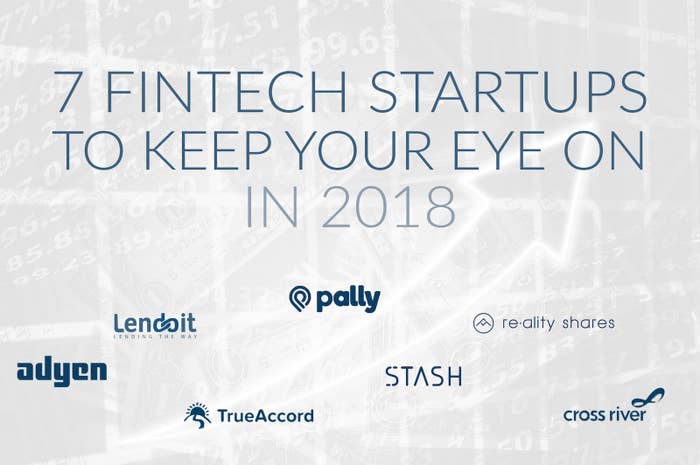 1.ADYEN—Make all payments from one platform
While expanding your business into other countries brings new opportunities, it can also present new challenges. As new stores open in different countries, payments become complicated because different countries have different bankng rules. The advent of Adyen puts an end to this kind of challenge. Adyen allows you to accept international cards and the local payment by customers in their own currencies. As payments are made online or offline, Adyen securely processes the payments across all stores with just one integration. This gives you a centralized view of all the payments. This is a simple and unified solution for payments that will soon become prominent in the coming years.
2.LENDOIT—Lend or borrow money around the world
Lendoit is a decentralized peer-to-peer lending platform connecting borrowers and lenders from all over the world. It uses Smart Contracts and the Blockchain technology to ensure trust, circumvent intermediaries and reduce risk as much as possible. First, the borrower requests a loan via the app, then the request is auctioned to lenders on the platform, enabling the borrower to choose the best loan rates. For defaulters, collectors are available to track them in order to ensure repayments. Lendoit is not live yet (It should be ready by next year), but there is a growing interest and hype around it.
3.REALITYSHARES—Invest with as little as $5000
Have you ever wanted to invest in real estate the same way you invest in stocks or bonds? Well, thanks to RealtyShares, it's now possible. Real estate has been such that you either have huge amounts of money or amass funds with others to purchase a great real estate deal. But now, you can invest as little as you have to own a fraction of a property and earn the ROI due you. Remember that real estate is still the most secured solid asset world over.
4.STASH INVEST—Invest via your phone, watch it grow!
Stash is a mobile investing platform available on Android and iOS devices. The app is very user-friendly and allows you to invest with as little as $5. It's noteworthy that well-known firms like Vanguard, Blackrock, etc. are those behind the Stash Investments. Although there's a one-dollar monthly fee for using the app on balances up to $5000 and just 0.25% per year for balances more than $5000, overall, it's still very cheap compared to larger brokerages.
Cross River Bank (CRB) uses banking technology combined with regulatory framework compliance to manage assets and equity for companies and individuals. Borrowers simply submit loan requests on the lending platform. The CRB systems verify the borrower's information and assess loan risk. If the assessment is positive, the system pays the approved borrower. CRB closed over 1.2million loans for about $3billion in 2016 and estimates 1.5million loans for about $5.5billion in cumulative loans.
6.TRUE ACCORD—Increase your recovery rates as a lender!
Here is an improvement in the debt-collection industry. TrueAccord allows lenders to increase the likelihood of recovering their funds by more than 20% from borrowers and defaulters! The lender simply uploads his balances using TrueAccord's API and track the progress. When this is done, TrueAccord analyzes customers behavioral patterns and gives a feedback on the likelihood that the customer will settle the debt or not.
7.PALLY—Experience new cities via the local people!
Pally is a decentralized social travel site that allows travellers to experience a place through the locals living in the place using the Pally app. Travelers arrange adventures with the locals available to share a range of experiences about their location. The Blockchain technology allow for peer-to-peer transactions when there's confirmation of a completed desired experience. The initial testing of Pally tokens are currently ongoing. The full launch (in cities) and wide rollout will begin in 2018.
CONCLUSION
The next few years are going to be marked by changes in the way we transact and invest; changes especially by top FinTech startups. When change happens, some resist it, some others embrace it while others simply watch and do nothing. The early adopters usually get the best rewards by the time the change normalizes.