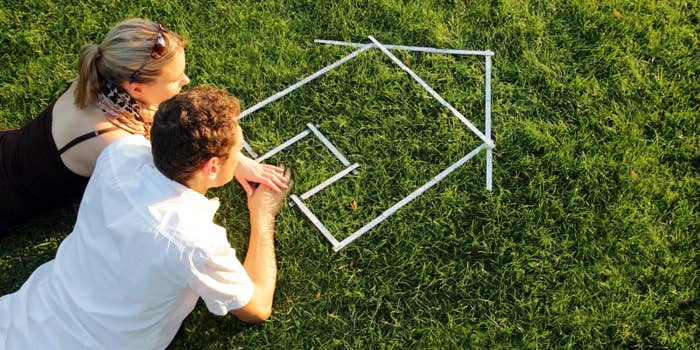 One of the challenges of the traditional real estate business was on how to earn the trust of their clients and create flexibility on how customers view properties. For millennials, flexibility, building trust and relationship is an important aspect of business transactional. The Flat Shaker organization has been able to use these attributes to their own advantage. They have created a business model that allows customers to view property remotely in new cities with the help of people living in the region and get honest reviews.
I remember trading the stock market used to be a phone call away and now its just a bandwidth away. The online approach to trading the stock market is a welcome development because it's convenient and offers flexibility for general users. Millennials value mobile convenience and flexibility. This a value system Trent Real Estate seems to be leveraging on in the real estate industry. Trent Real Estate has created a mobile application for trading the real estate market with ease and convenience. The mobile software creates a one-stop shop and database of brokers and agents, competing for property business on the time-stamped basis. The app is poised to disrupt the property market as it eases inspections and payments.
Remember when the online platform started, and companies were reluctant to own a website let alone use the social media. I bet those companies wish they never did. Companies like Toys 'R' Us did not embrace the online platform on time rather they outsourced that responsibility to Amazon. Today Toys "R" Us has filed for Chapter 11 bankruptcy protection in the US and Canada while Amazon remains one of the most valuable companies in the world. A new wave has hit the marketplace and is called blockchain and one would think many companies would try not to repeat the mistake of the past. Propy is not making that mistake but rather embracing the blockchain technology and integrating it into its real estate business.
The application of blockchain helps eliminate the third party, cost, extra time processing, fraud and ease of ownership transfer without the need for third-party verification. The juicy part is that once a certificate is linked to a property it eliminates swindlers. All this and lot more adds up to the value system of the millennials and meeting those needs can position a business for higher customers growth.Propy is a global decentralized property registry, bringing transparency, and security to a sector fraught with fraud and bureaucracy.
Conclusion
It is certain that millennials will overrun the marketplace in a decade to come. They are currently rewriting the rules of engagement and companies who comply are sure of success. The value system of the millennials is currently disrupting every marketplace including real estate and only companies who can leverage this values system can be relevant tomorrow.