Meet Kron Gracie. He's a Brazilian Jiu-jitsu superstar. And he's incredibly hot. If the last name "Gracie" sounds familiar, it's because he's part of BJJ royalty.
His uncle is UFC legend Royce Gracie. His father, Rickson, is widely considered to be one of the greatest fighters in BJJ history.
Kron's first love was skateboarding. But he eventually followed in his father's footsteps.
And like his father, Kron is now one of the most respected and feared names in BJJ. His calm, cool demeanor has earned him the nickname "Ice Cream Kron."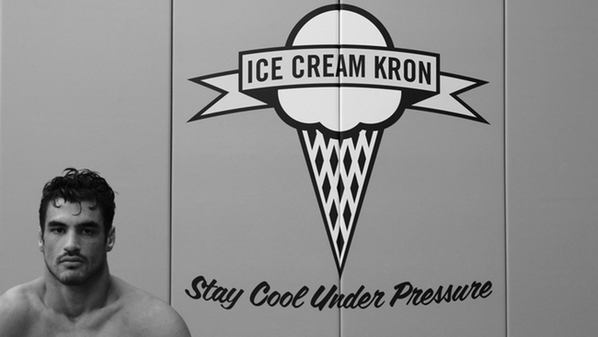 But once in a while, he'll crack a smile. Kron is set to make his MMA debut later this month.