What excites you most about a night out?

giphy / Via giphy

What do you enjoy most about going out?

Making sure things are planned

NBC / Via giphy

Relaxing and enjoying myself with friends

When thinking about your drinking, which statement best reflects you?

E!

I like to have a good time with friends

Which of the following personality characteristics best represent you as a person?

fox

What role do you play when you go out drinking with friends?

SNL Studios

How do you feel about drinking alcohol?

NBC

It can be fun occasionally with friends

The more alcohol the better

When you first wake up after a big night out, what is the first thing that comes to mind?

NBC

What happened last night?

How often do you go out per week?

NBC

When my friends go out I go out

Anytime there are drinks involved I'll be there

How often do you blackout?

FX

I watch my friends blackout

What do you eat while out drinking?

CityTV

I go for the food not drinks

Alcohol is considered a food right?

What do you eat before drinking?

SNL Studios

I like to eat a small meal before

I'll eat if my friends eat

Do you have a system to pace yourself while drinking?

Fox

I'll drink some water inbetween drinks

I'm an experienced drinker, so I don't need a system
What Kind Of Drinker Are You?
You got Non-Drinker. You are the Sober Sally of the group. You're the one taking care of everyone else, whether it's holding their shoes as they run into the reflecting pond or holding their hair as they empty their stomachs. You plan ahead and are always the DD of the group. You make sure your friends eat after by making a quick run through their favorite fast food. And lastly you are there to say no when they ask, "CAN I HAVE ONE MORE SHOT PLEASE?!"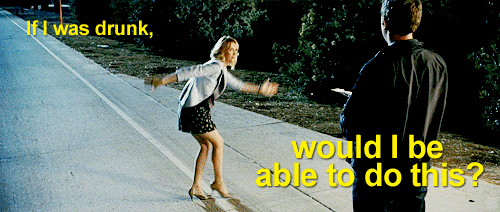 You got Social Drinker. You like to have a few drinks when going out with friends. You aren't there to be the drunkest person at the party but sometimes like to let loose and have a little fun. You always know your limits and never go too far. You are the most responsible drinker, if there is such a thing. You never get to the point where you don't know how you are getting home. Maybe next time, to add to your fun night out, hit your favorite restaurant before so you can get some food before you go out for a casual night drinking.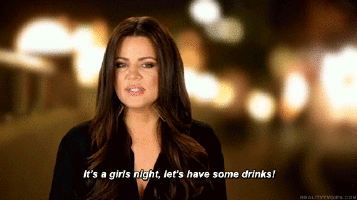 You got Binge Drinker. You like to get drunk/hammered/plastered/wasted as fast as possible. You are looking to get as TURNT as you can. How many times have you woken up and regretted every decision? Make sure before you go out you plan how the night will go (including a DD, Uber, Lift, etc). Never go out on a empty stomach, eat before and sometimes while you are out.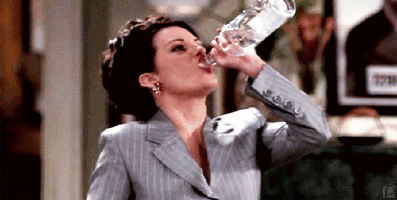 This post was created by a member of BuzzFeed Community, where anyone can post awesome lists and creations.
Learn more
or
post your buzz!