Allow me to introduce you to my father, Ed, or Poo Pa as I so affectionately call him.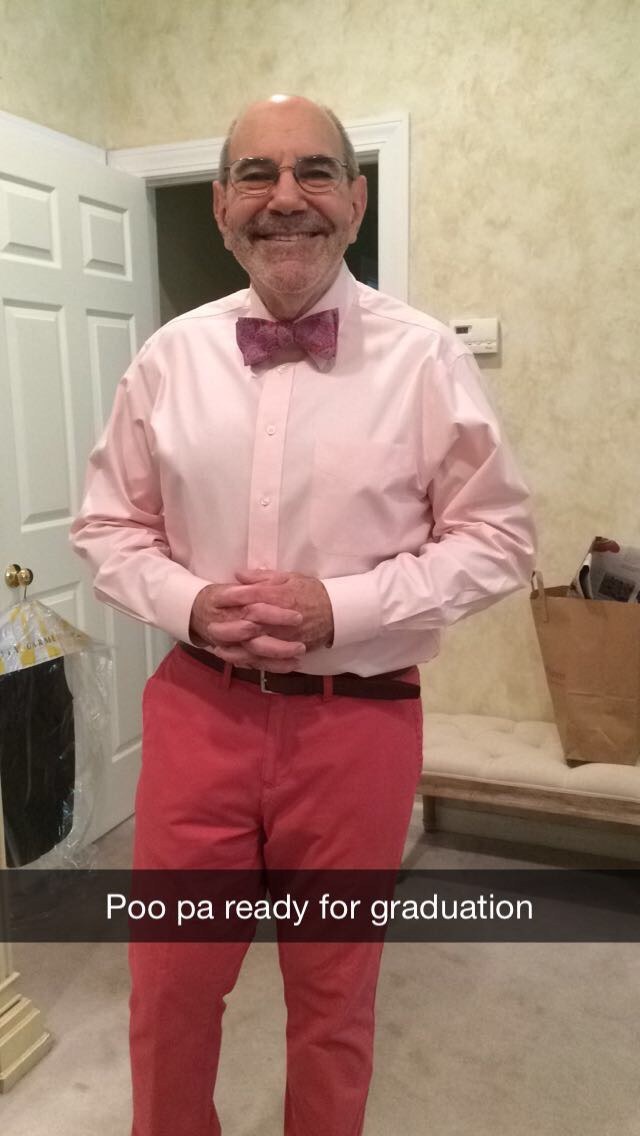 This weekend, I drove hundreds of miles with my dad. On this trip I decided where I am going to spend the next four years of my life.
Olivia Gaynor
I know, pretty crazy. My dad was excited too.
Honestly, the college process is not easy. It takes up a huge portion of your high school career and your social life. But finding the perfect fit is really important.
Olivia Gaynor
I traveled hundreds of miles with my dad to get to my new home. Although I don't always see eye to eye with my dad, I thought it was important to be positive throughout the whole trip. I really wanted it to be special for him as well. I decided to have as much fun as possible and I decided to vlog about it.
PSA: *YOU WILL BE HAPPY WHEREVER YOU END UP*
I take you through our drive together:
More of our drive together:
Our hysterical rants:
Olivia Gaynor
Pro bonding tip right here.
And of course our visit:
Olivia Gaynor
As much fun as I had vlogging the trip, I learned a ton.
I not only learned about myself but I learned about my dad. I appreciated the little moments we had together that I won't get next year. We are very different people, but we were still able to bond over something extremely special. I think you can always find that special moment in anything and everything you do.
This post was created by a member of BuzzFeed Community, where anyone can post awesome lists and creations.
Learn more
or
post your buzz!