I still have those ole' boot earrings and I do remember you, too. I read the biography of Lyndon Johnson 312 times in those 60 years. When we arrived at Coney Island the first time, I almost asked why you were staring at me. It was going to be my pathetic attempt at instigating a conversation.But I said nothing. It saddened me over the years you never once said, "Bless You" when I would sneeze. I would often fake a sneeze, hoping, just hoping you would give the universal blessing, but to no avail. You only sat staring at me.I too memorized the folds of your body. I watched as your hair follicles slowly fell out of your head and a patchy bald spot would emerge, only to grow larger over time. After about 54 years, I was unsure if you could still even see me. I would sense you staring, but unsure if your eyes were still able to focus. At this point, we both had to be in our mid 70's. Your soiled pants never bothered me, because mine were too. I admired your will power to remain on the train to stare at me for six decades. The one time you saw me cry? I assumed you thought it was because of the glancing at my neighbor's paper, but that was not true. I was crying because I wasted nearly 60 years for a bald mute to speak to me. So I had to leave.When I held on to those rails with difficulty from sitting so long, I only hesitated hoping you would be a gentleman and help me walk. But you said and did nothing, only to watch me slip through the closing sliding doors.Truth is, I'll never know you like I learned to know Lyndon Johnson; and I was really tired of eating Skittles.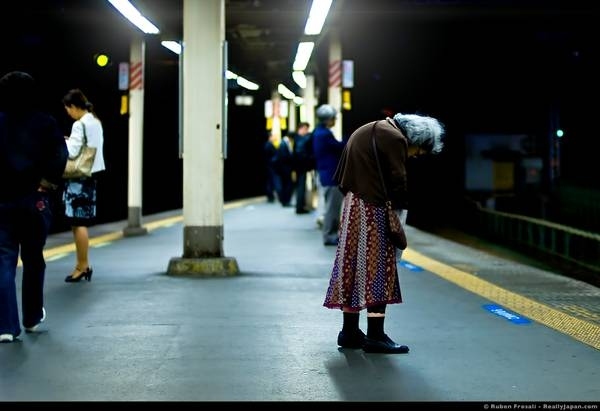 Looks like there are no comments yet.
Be the first to comment!