Typical Saturday night at the movie theater with the boys.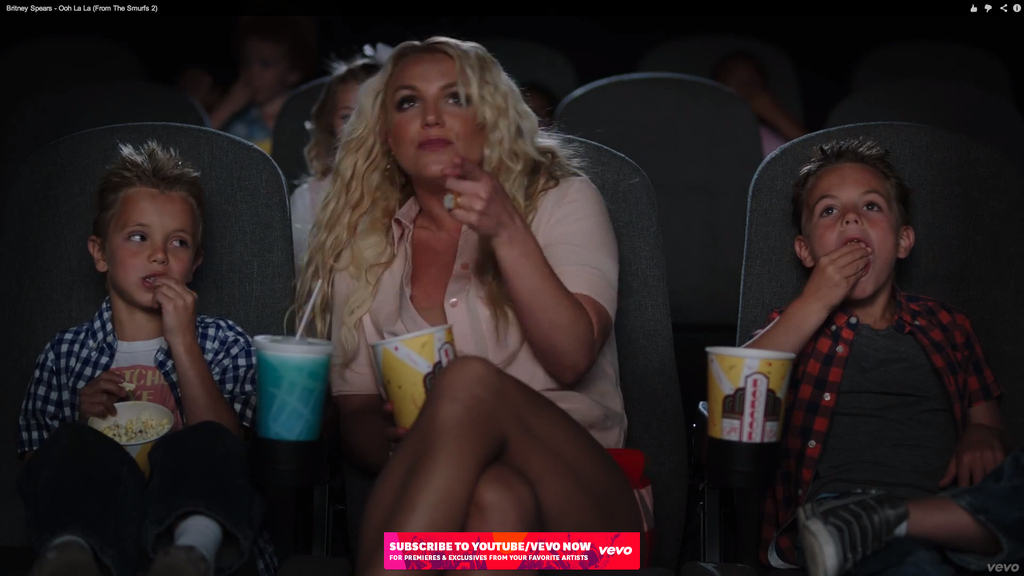 All of a sudden, a strange electrifying light zaps Brit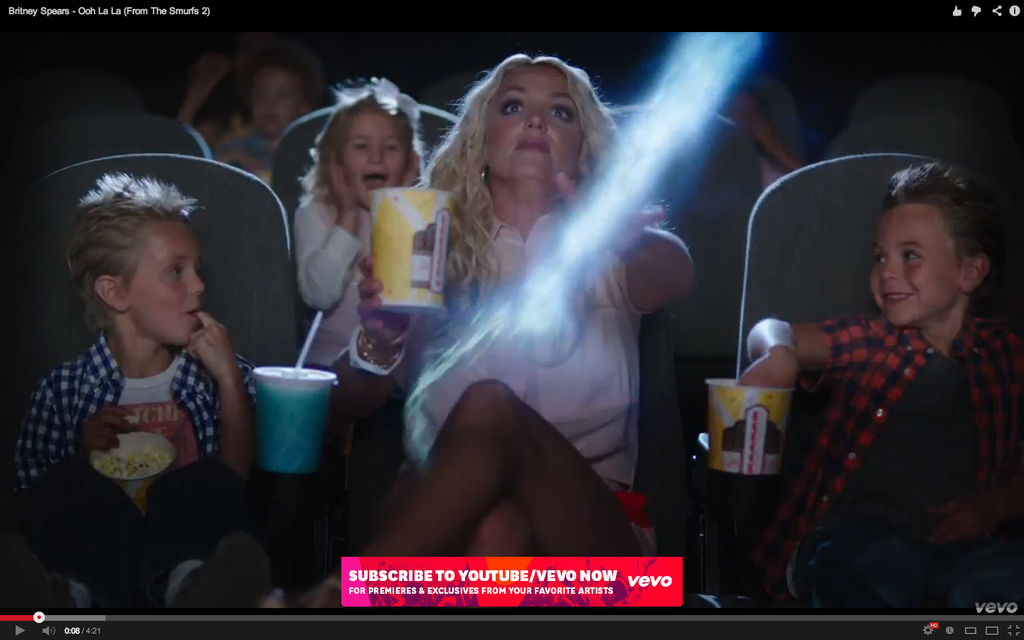 Those poor boys, they must be so frightened.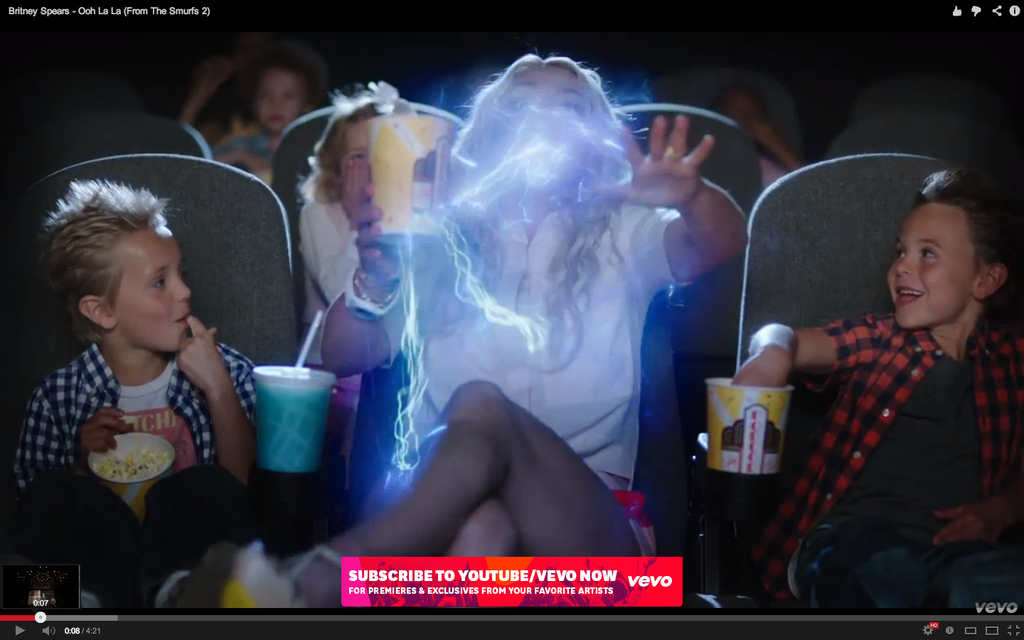 Their mother, who gave them life, is being zapped into an oblivion.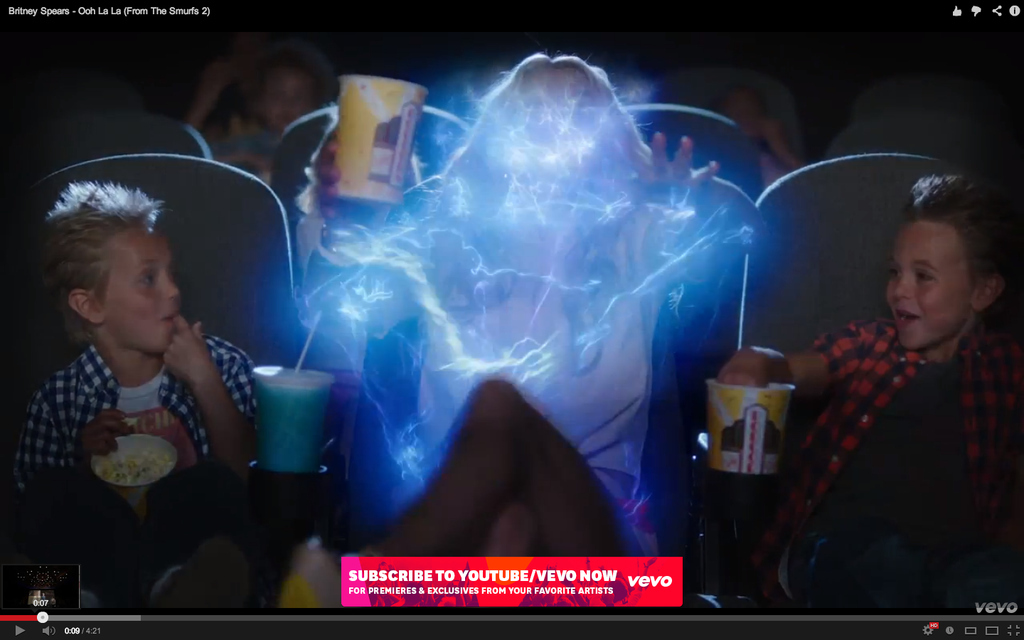 And then she's gone.
There she is! Zapped onto the screen!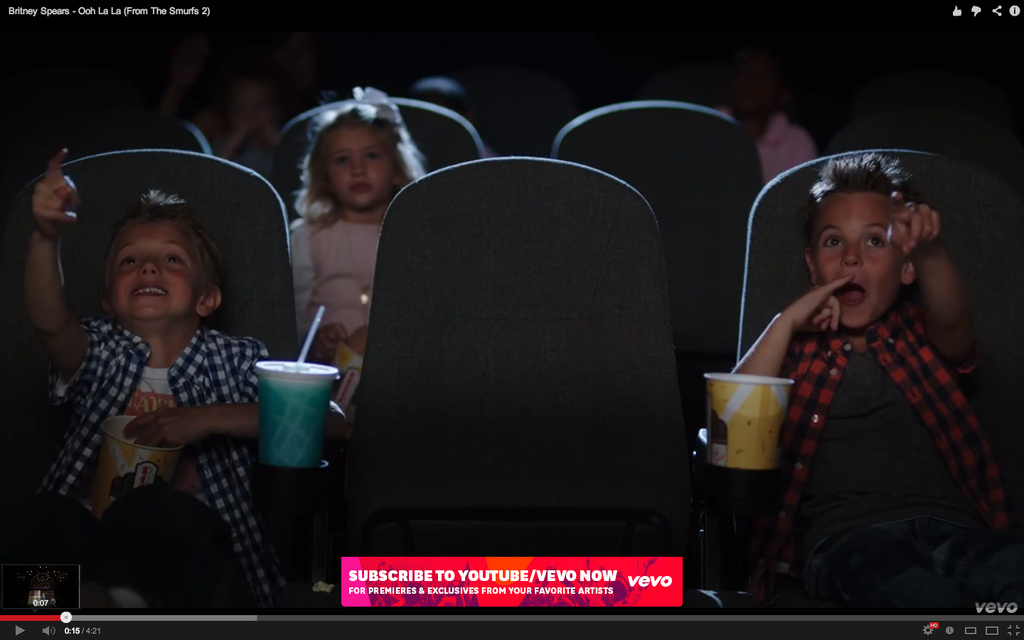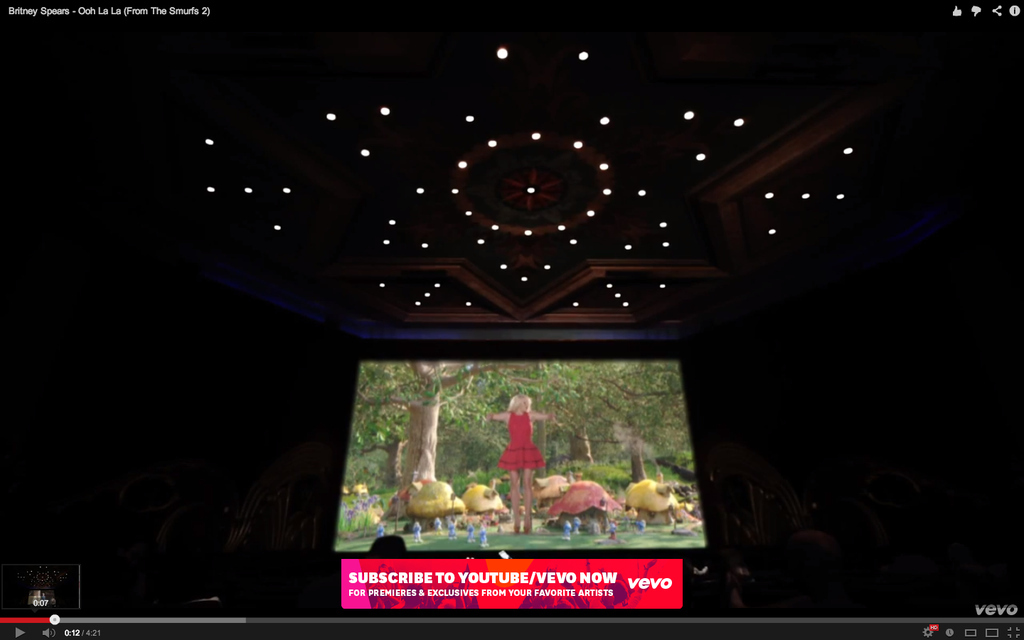 Hi Mom!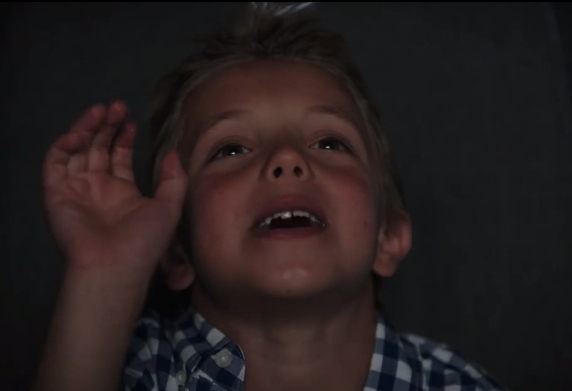 OMG!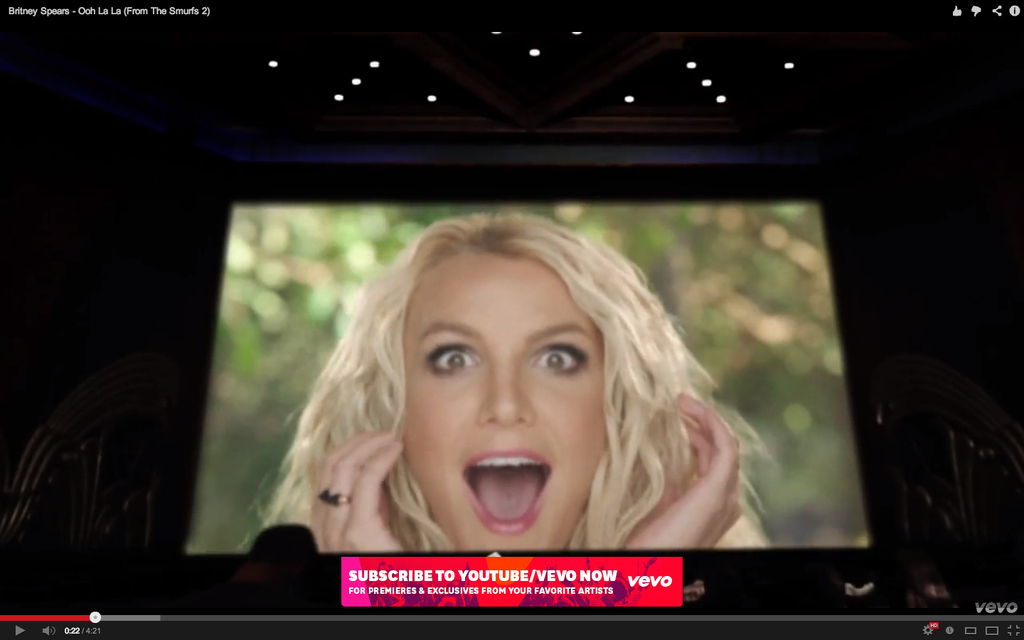 Oh My!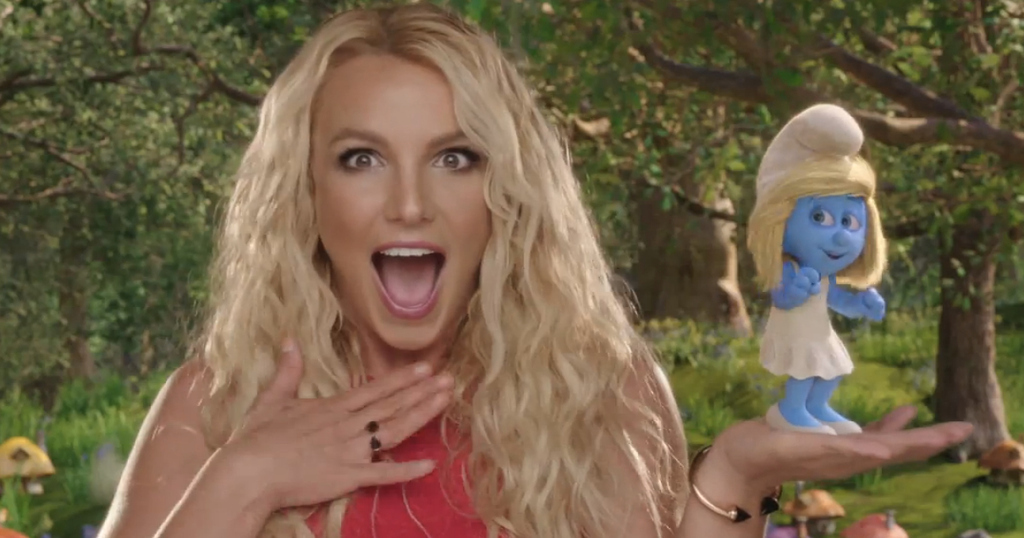 OMG I should totally break into song!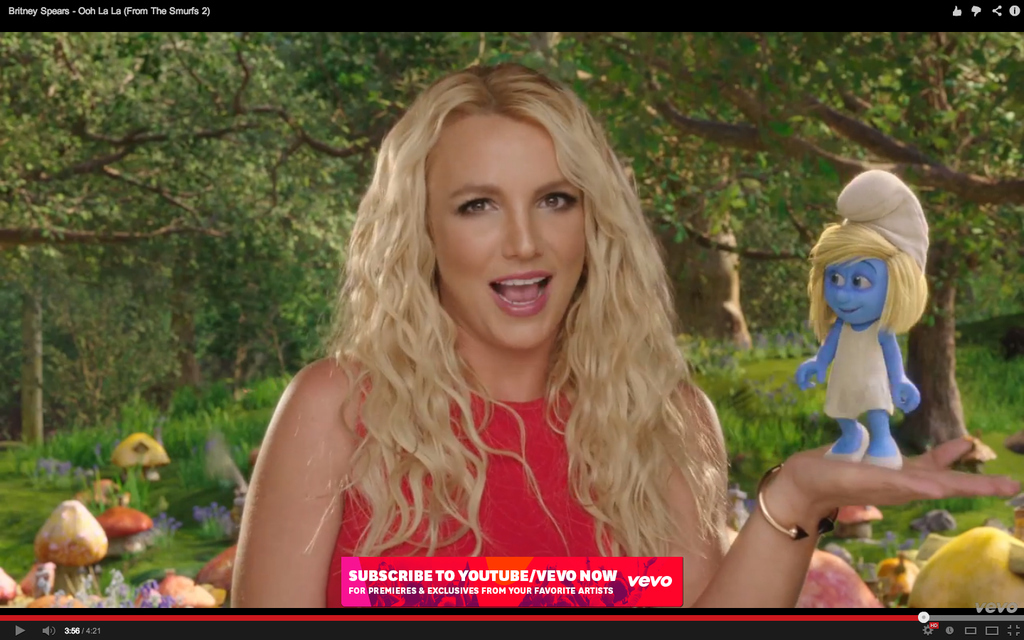 "You don't have to roll like a millionaire."
"Baby I would go with you anywhere"
Come on Brit, didn't you learn from the Kevin thing?
"You don't have to wear no designer clothes."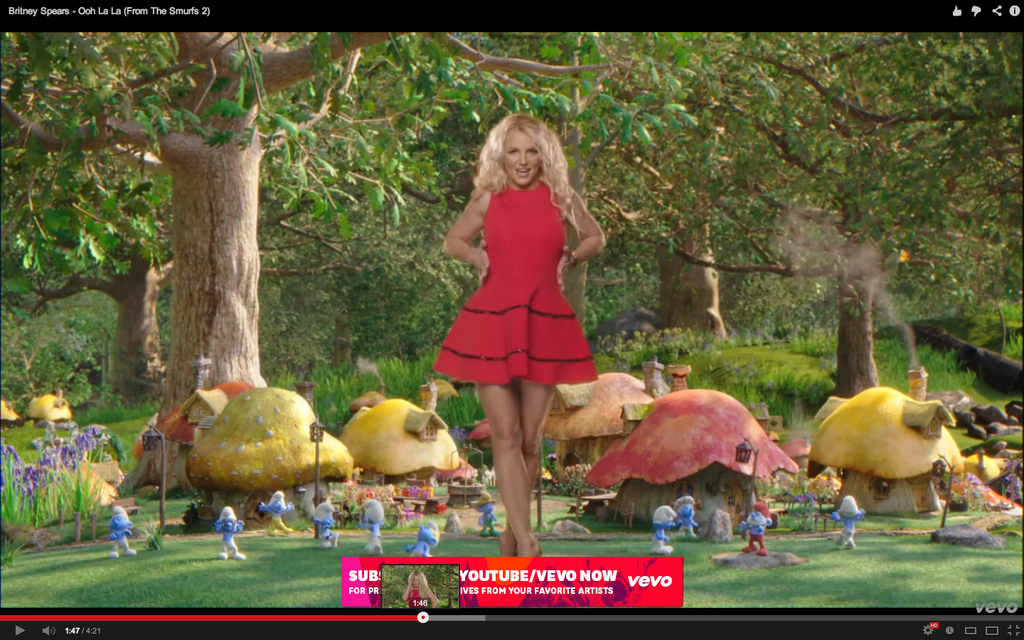 "Nobody can get down like us."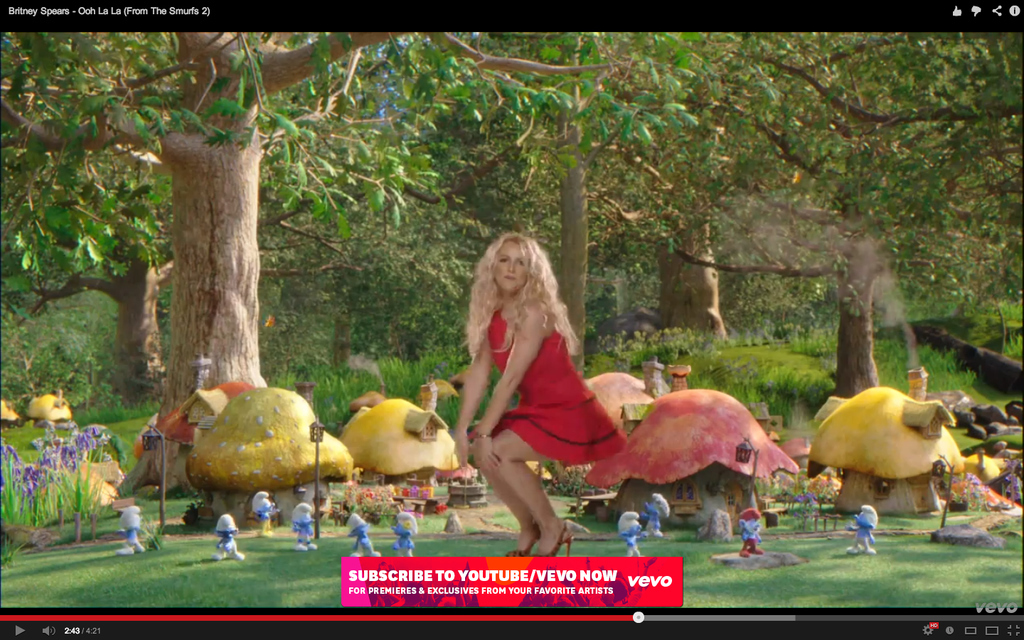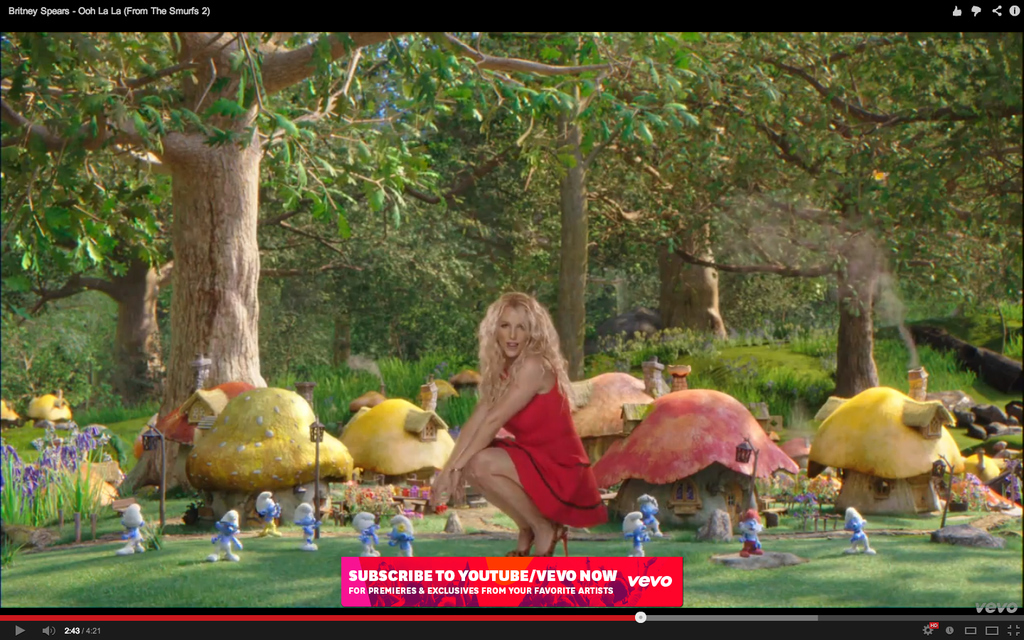 "We don't stop till we get enough."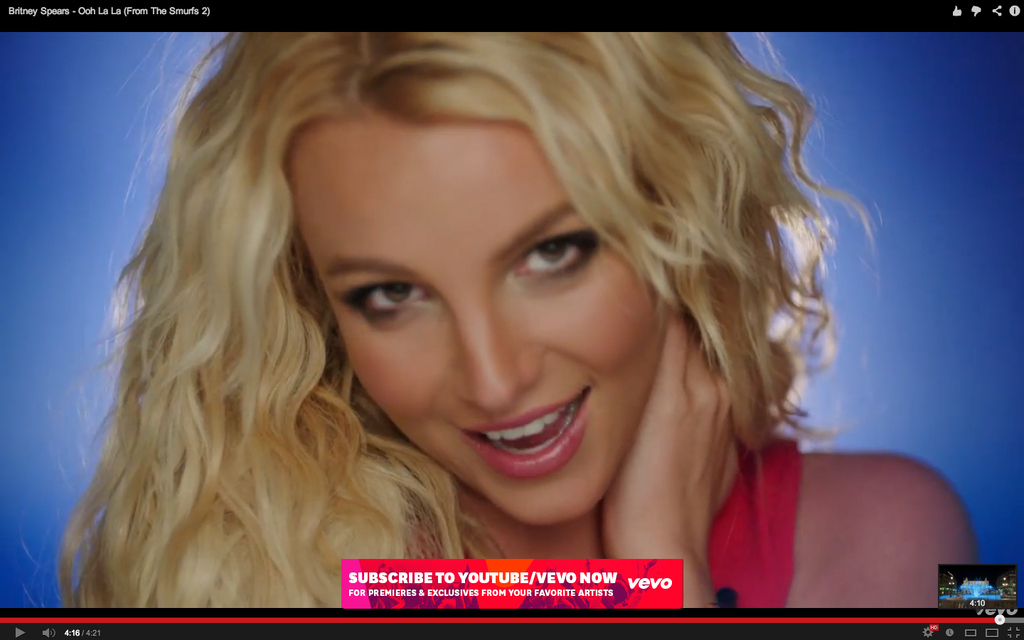 "I see that spark flashing in your eye."
"Baby come with me and be my ooh la la"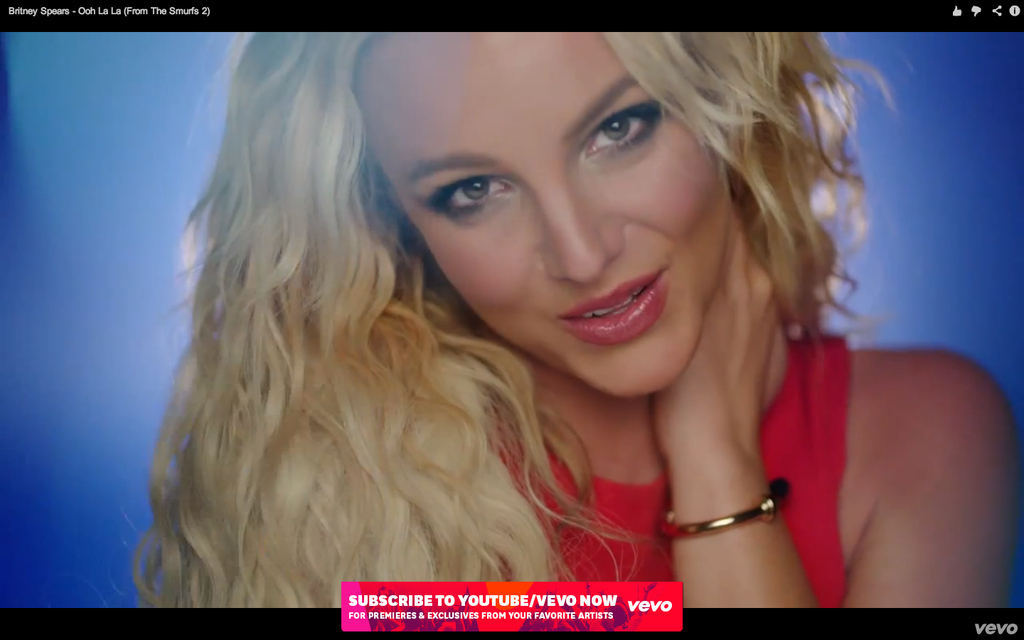 Instrumental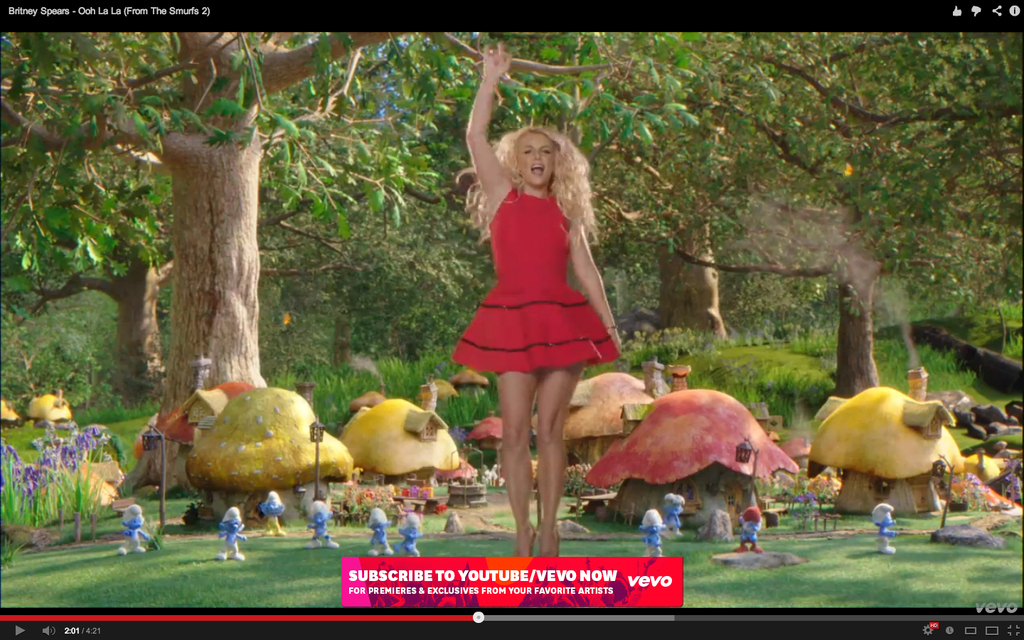 Even the Smurfs join in the fun!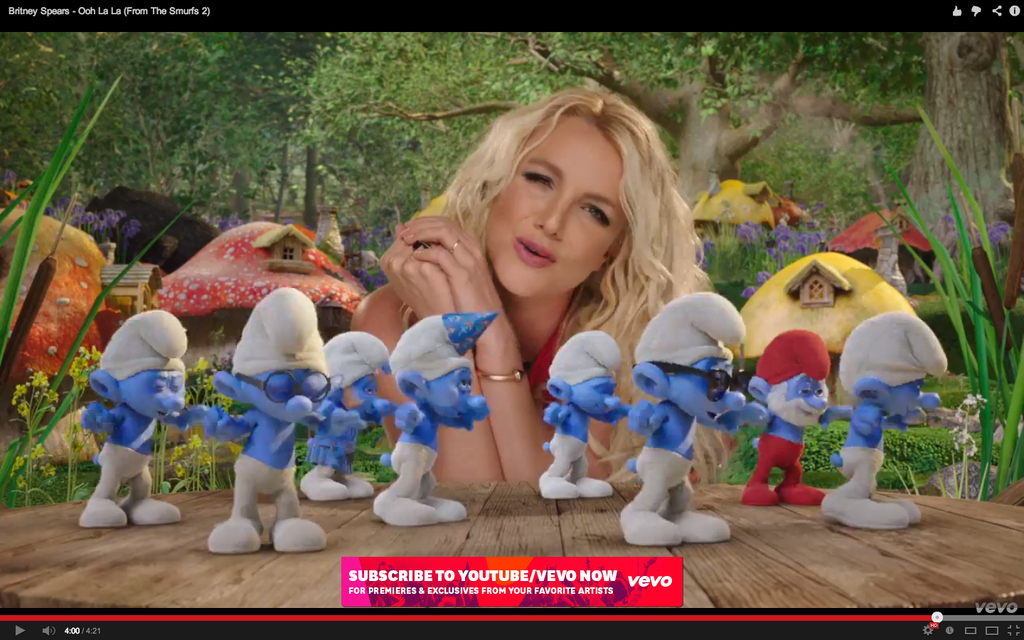 Twerking.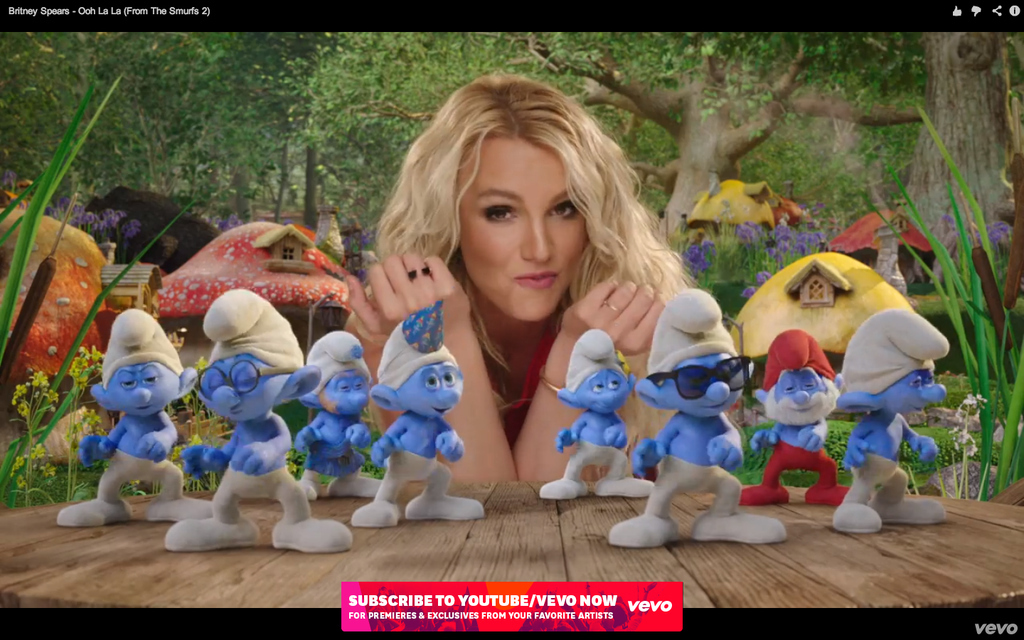 "Take my hand we can go all night."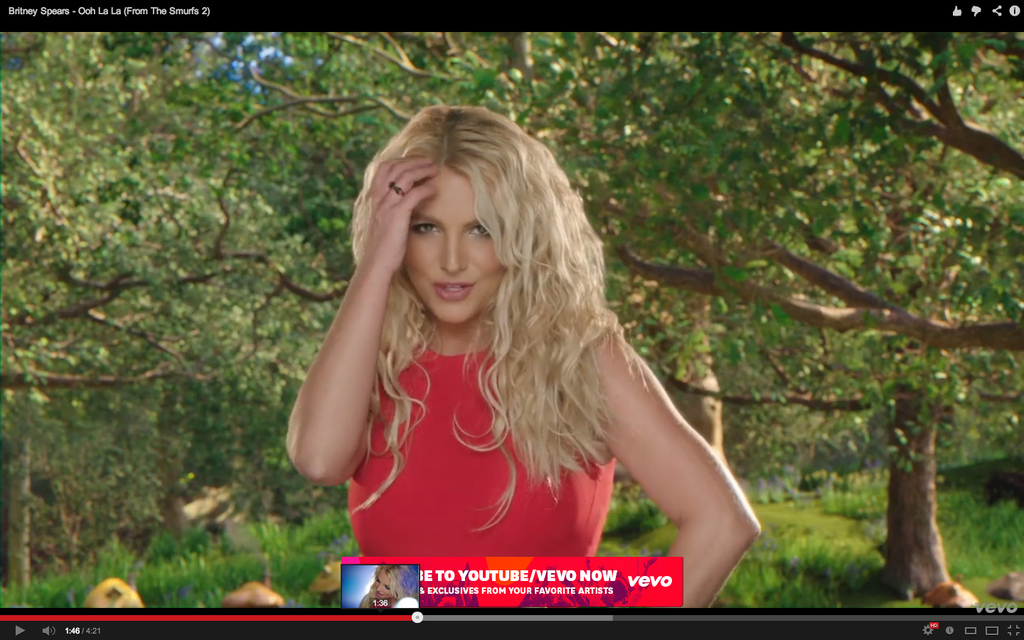 "It feels so good I don't want to stop"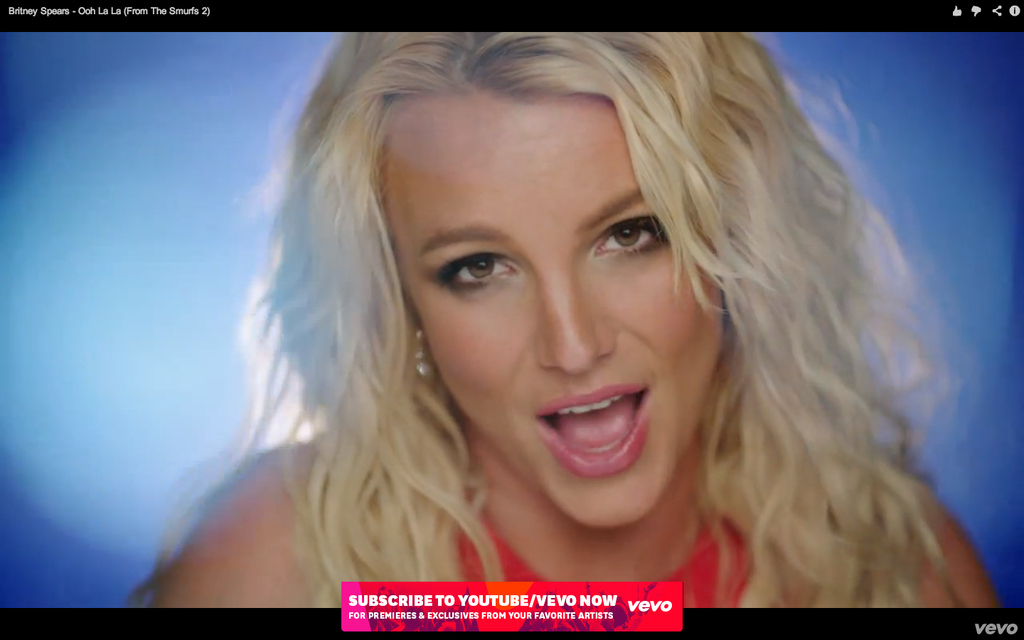 Instrumental.
Instrumental.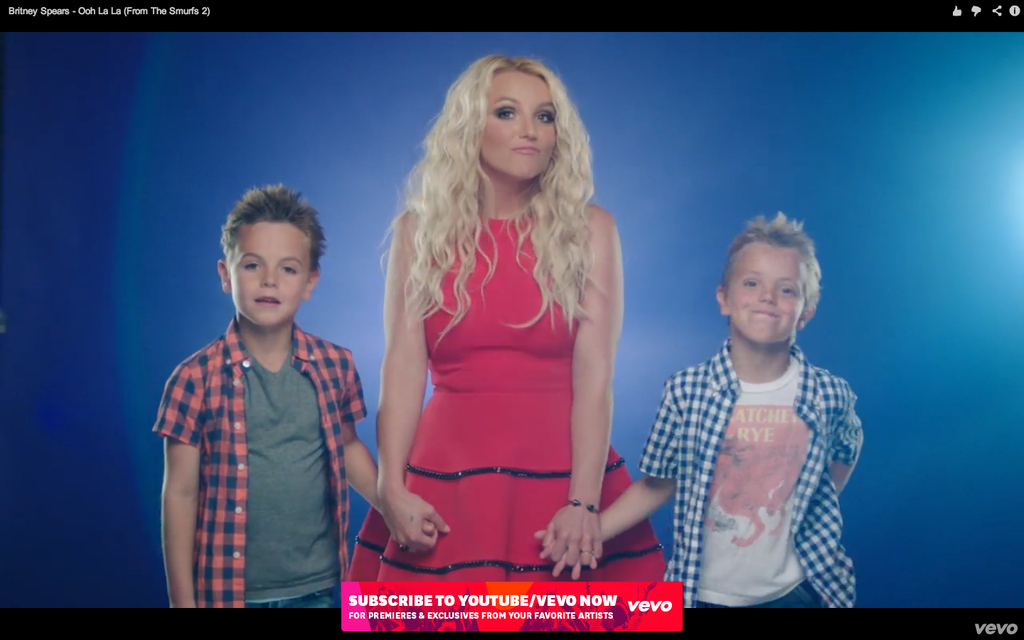 "Baby come with me and be my ooh la la"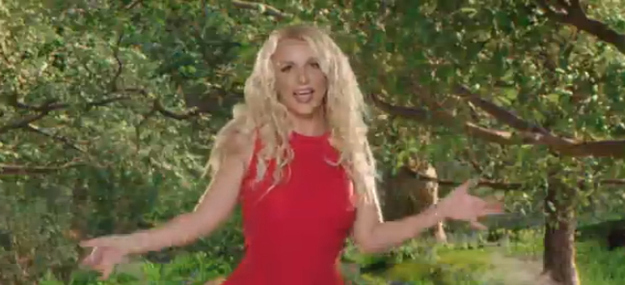 "Oops I did it again"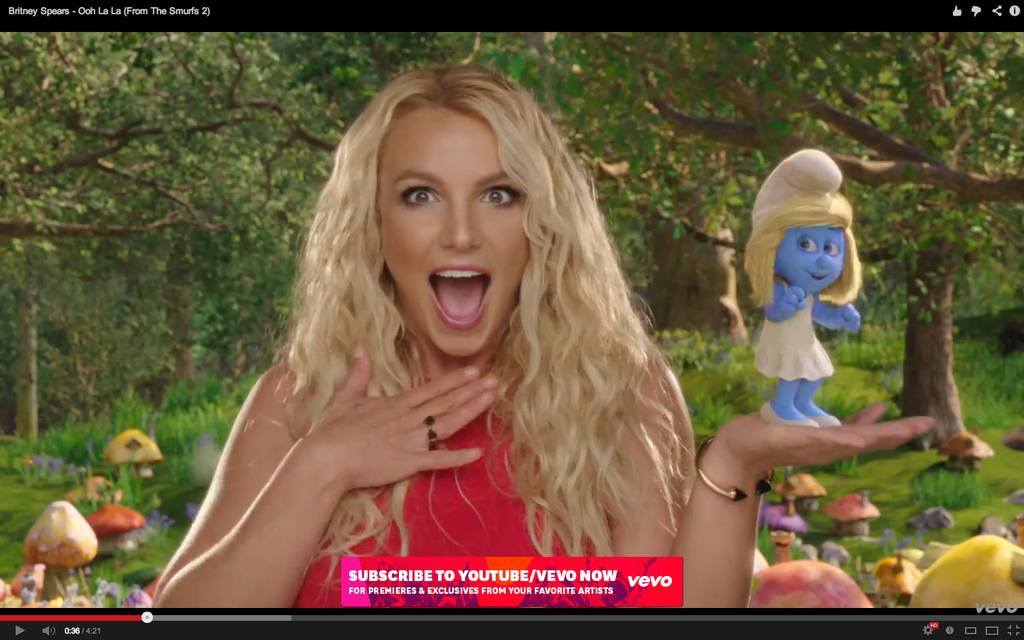 Am I being too hard on Brit's new video?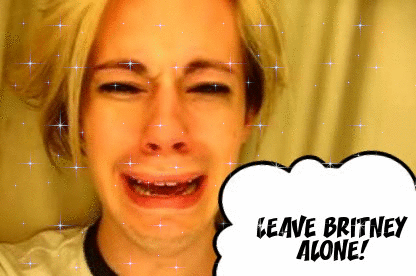 Looks like there are no comments yet.
Be the first to comment!