In 1954, LIFE magazine's Nat Farbman photographed Fresno dairy farmer Arch Badertscher milking his cows alongside his barn cats Blackie and Brownie.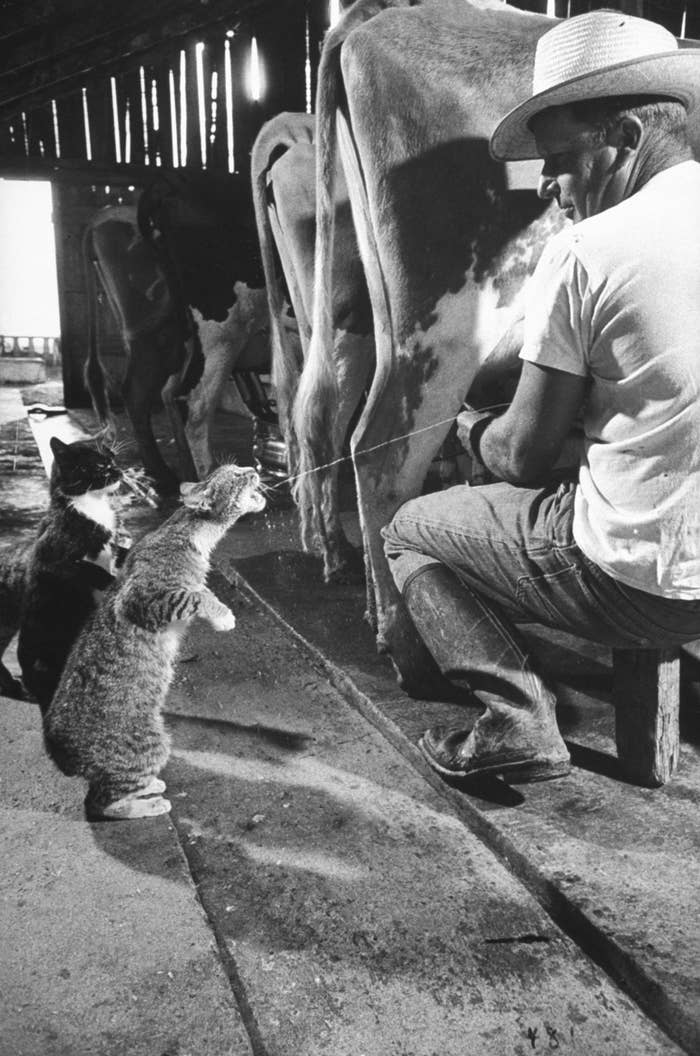 Blackie tries to DB* Brownie with a boop to the back of the head...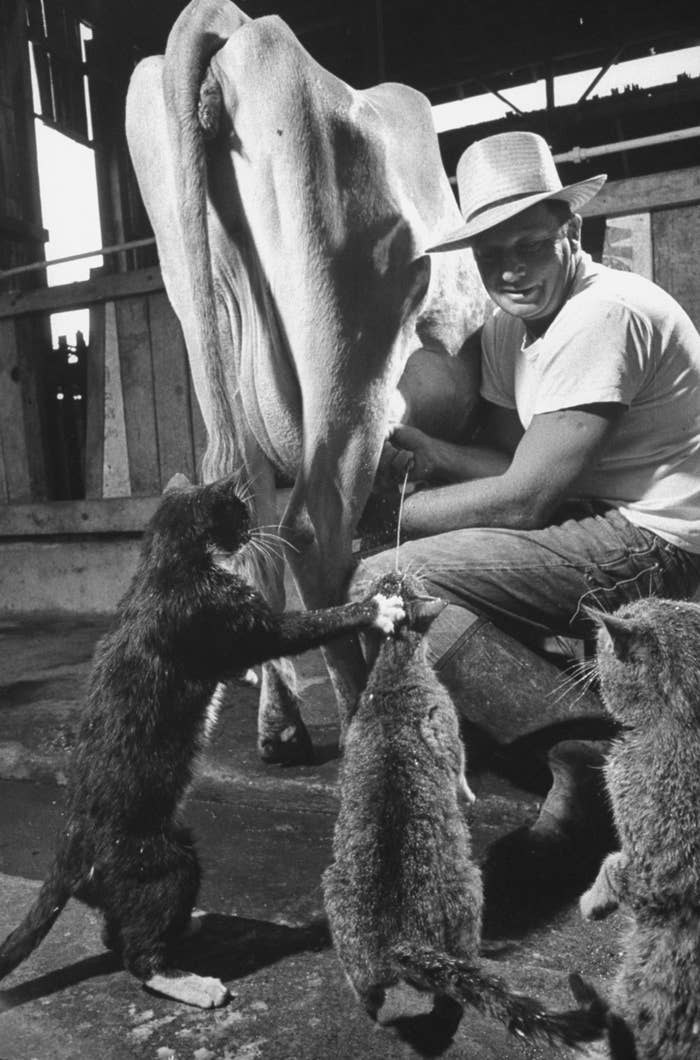 ...but then manages to catch his own stream.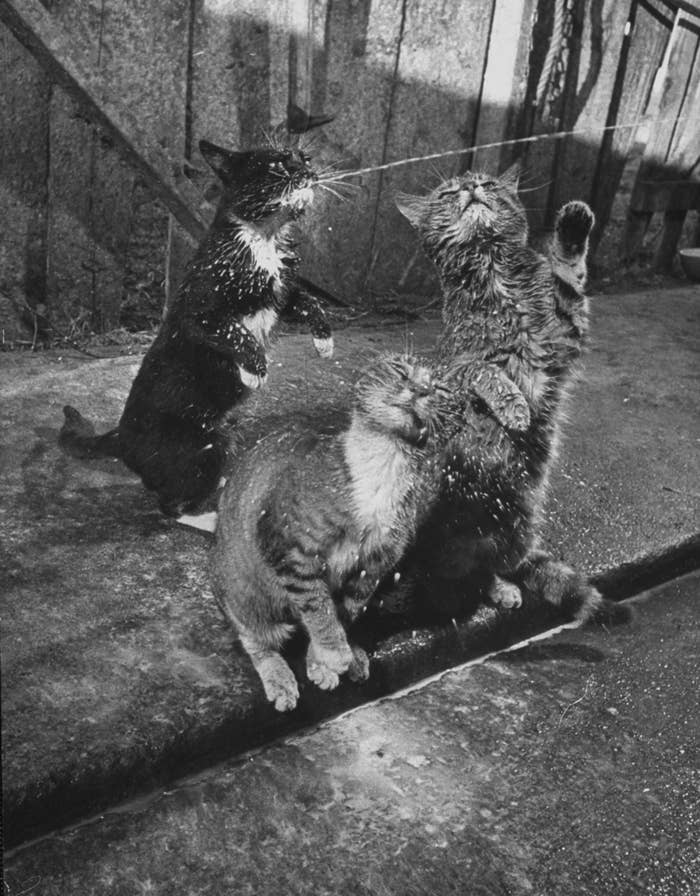 The miracle of dairy. And of cats showing off their pantaloons.
Even the kids got in on the action.
Afterglow.
And in case you think this was an isolated incident: