"Hey, mama! Did you forget your pants this morning?"
Lovely. I've been walking to the train in my pajamas for three minutes, and there's already an IRL comment section starting. I roll my eyes at the guy as I relay the oh-so-sick burn of:
"No...did you forget your pants this morning?"
"What?"
Oh no. My sass game has already been compromised, and I fear it's because I'm not stomping down the street in my usual style that can best be described as "Abrasive Babe." I may be wearing ridiculously comfortable pajamas under my coat today, but I'm feeling anything but. And I'm not even close to being at work.

Despite what you might suspect, people don't walk around the BuzzFeed offices in pajamas or like, taco costumes on the reg. Employees are free to wear pretty much what they want, but we all generally try to look presentable and professional.
When I get dressed for work, I aim to feel powerful, confident, and true to myself — I don't really feel comfortable putting my best foot forward in public if that foot isn't wearing 7-inch platforms or 7-pound combat boots; it's just pretty much how I've always been. Dressing for "comfort" to some of us is not about wearing athleisure or yoga pants with a hoodie or slip-ons — it's actually quite the opposite. I find it much tougher to make my public personal space fabulous when I'm…bright and comfy. Does that make me a glutton for punishment? Honey, yes.
And that's why I decided to wear a pair of bright plaid pajamas to work.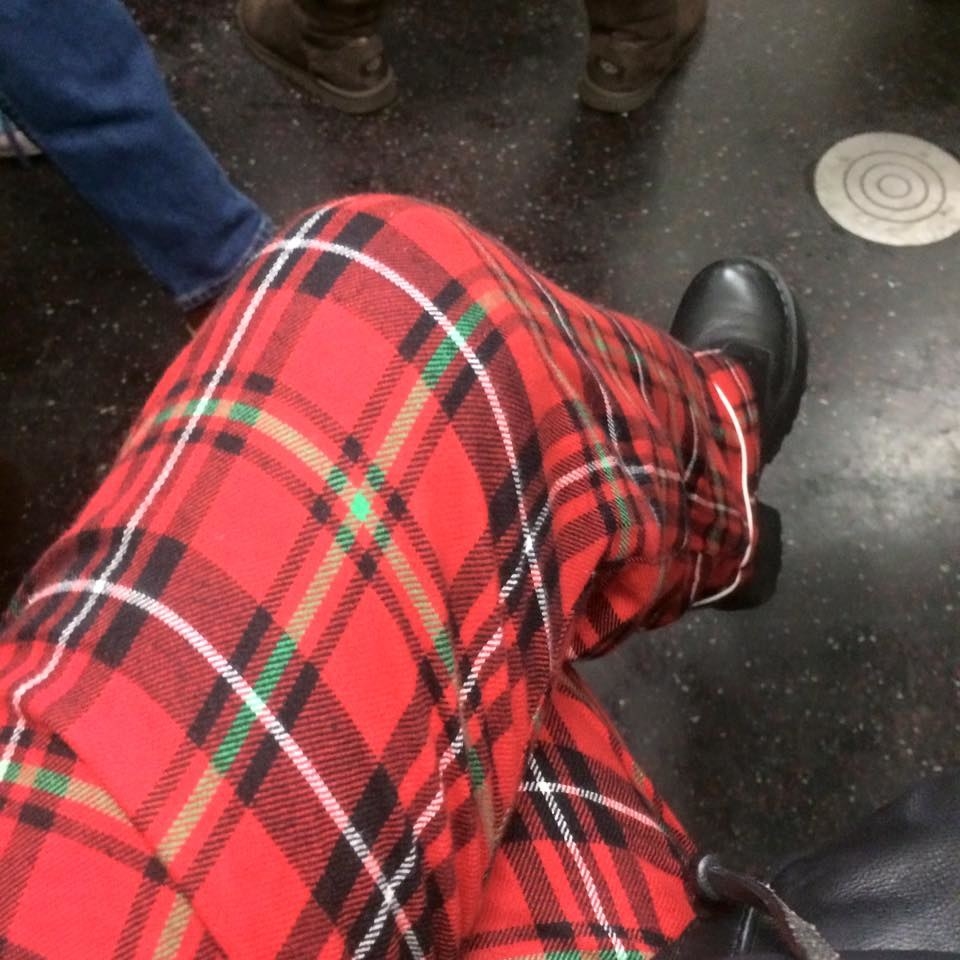 I believe that, above aesthetic, personal style is a way to feel comfortable out in the world among others — it's practicing what individual ease and expression truly means to you. You would not think any of this if you saw me on the subway in my pajamas. And I wasn't sure which bothered me more: that I could be giving people the completely wrong idea of me (even if they weren't looking and literally don't care) or that my biggest concern was giving hundreds of strangers the wrong idea of me. I quickly decided that it was the second one, and I popped my earphones in and aimed to stop getting so anxious about something so silly. So I'm wearing pajamas. So that's weird for me. So what?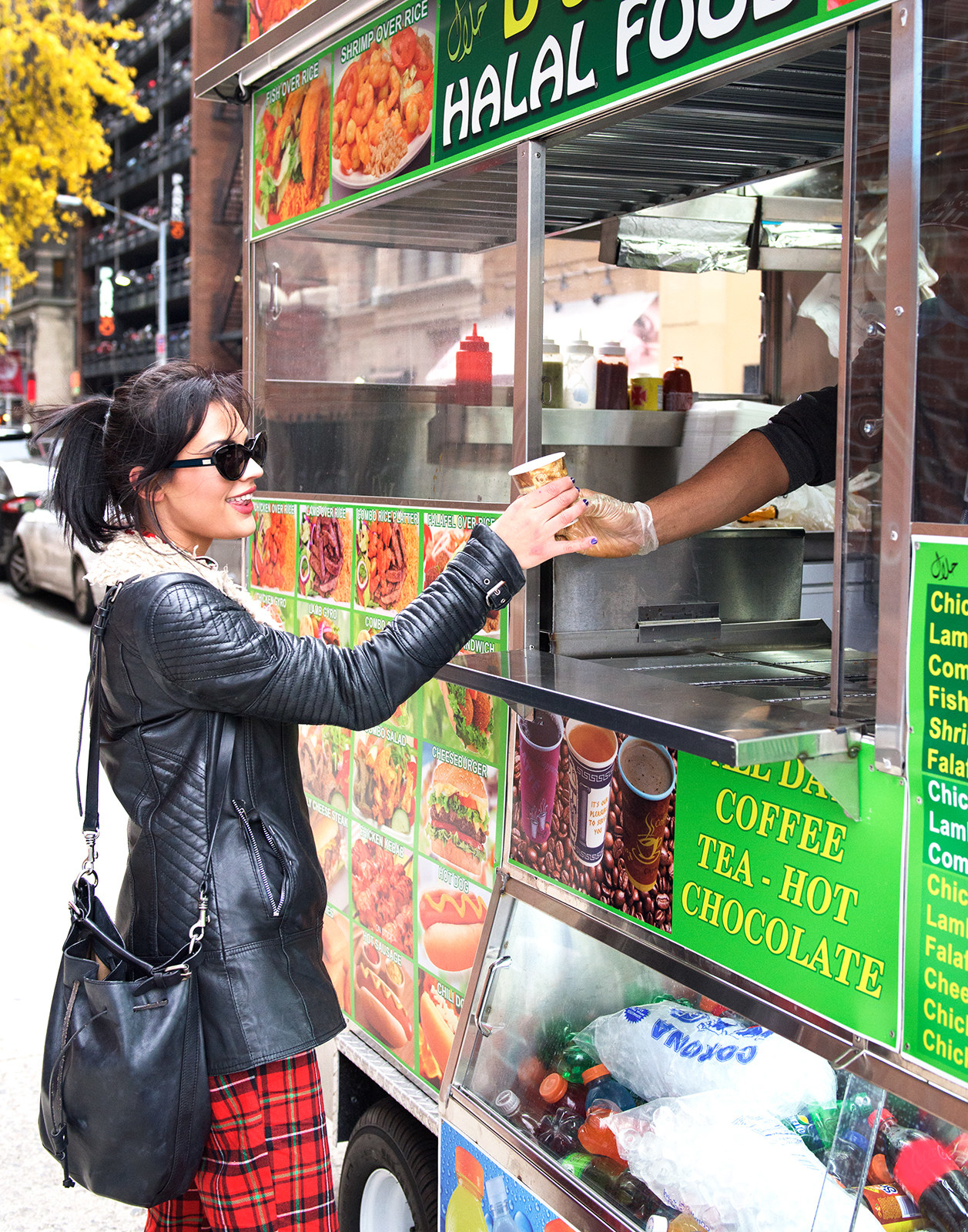 Walking into work armed with my coffee and already buzzed with both anxiety and caffeine, I unzipped my jacket to the very unfamiliar sound of my peers awwwing. I gave a bashful smile and tucked my feet into my little slippers and padded over to my boss Ashley, standing my true height of 5-foot-2 for pretty much the first time in that office.
"You look adorable!"
"I feel like I'm 4!"
"Are you cozy?!"
"I mean not yet!"
But there was no time to dwell in feeling like a baby lady. I had a lot of work to do. I went to my meetings, had a brainstorm with my team, and listened to my fave thrash metal playlist as I worked (so I needed a little help in feeling like a badass in the pajamas, sue me).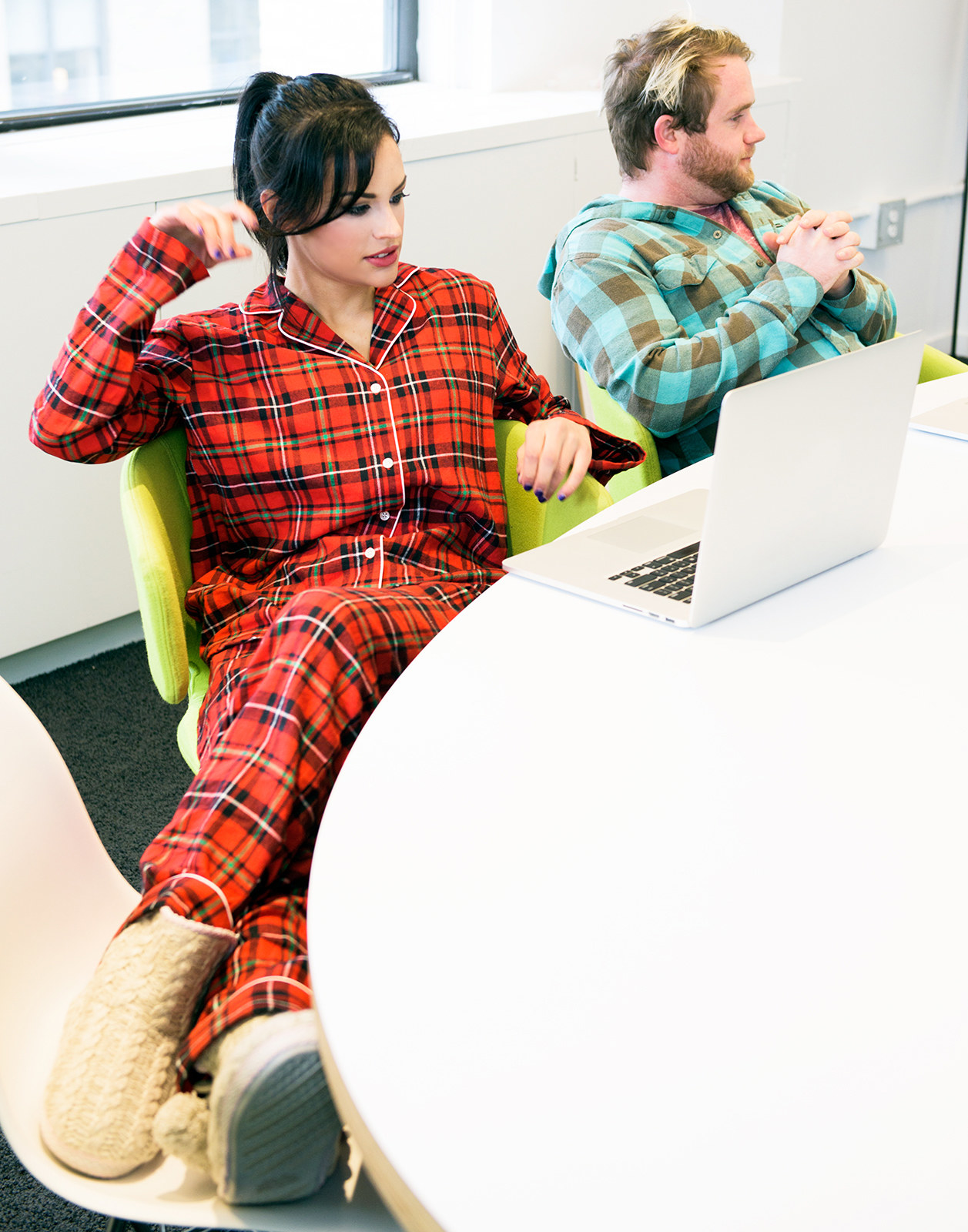 When it came time for a lunch break, I decided to enjoy the brisk fall day and eat my sandwich in the park. By then, I had begun to feel less self-conscious about my look and was just trying to focus on the fact that, if the biggest thing to make me feel weird that day was wearing pajamas in New York City, I was pretty damn lucky and should have fun with it.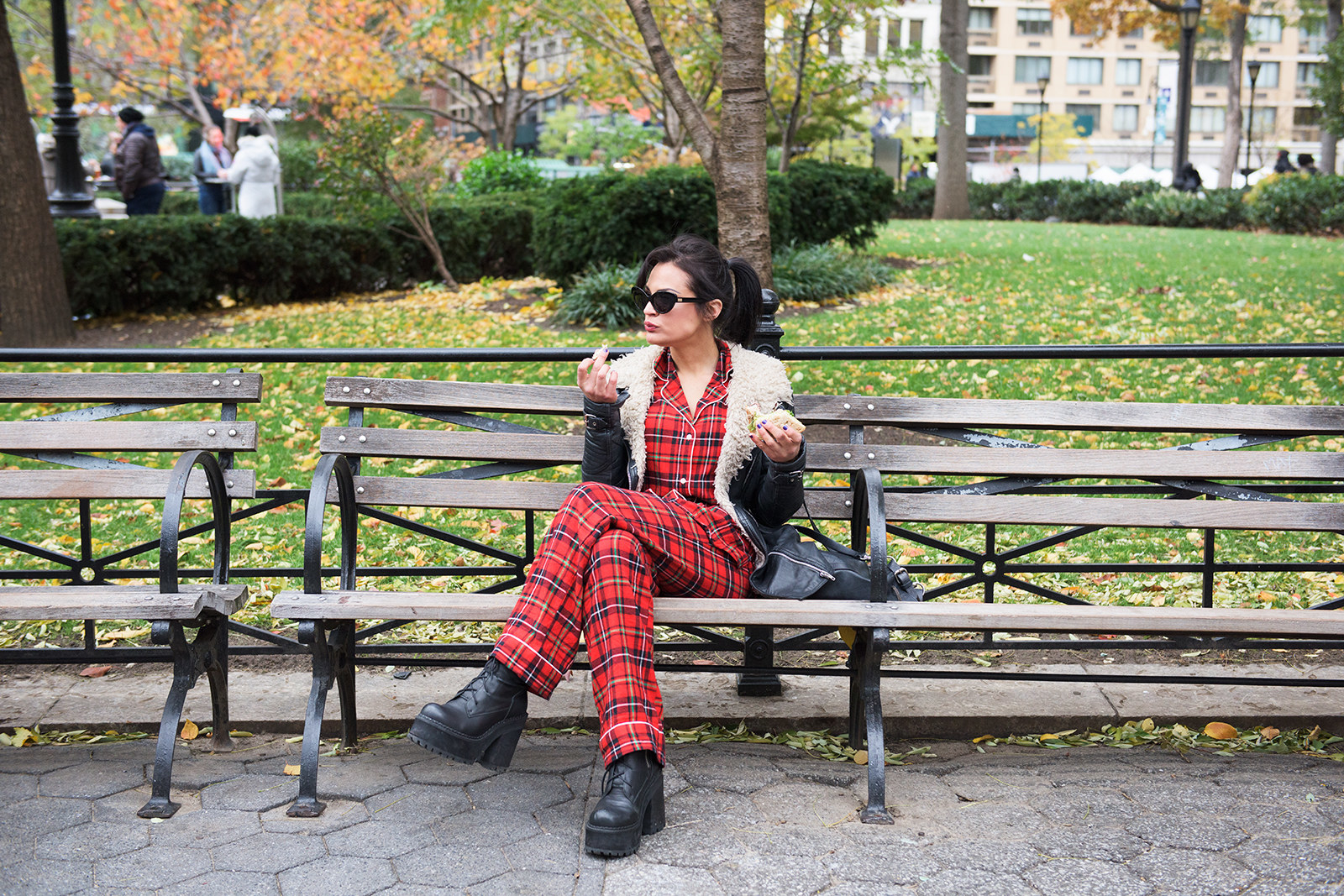 "Is this a Christmas card photo shoot?" A cheerful woman asked me.
"Not exactly, but you just gave me an amazing idea, thank you!"
I meant that.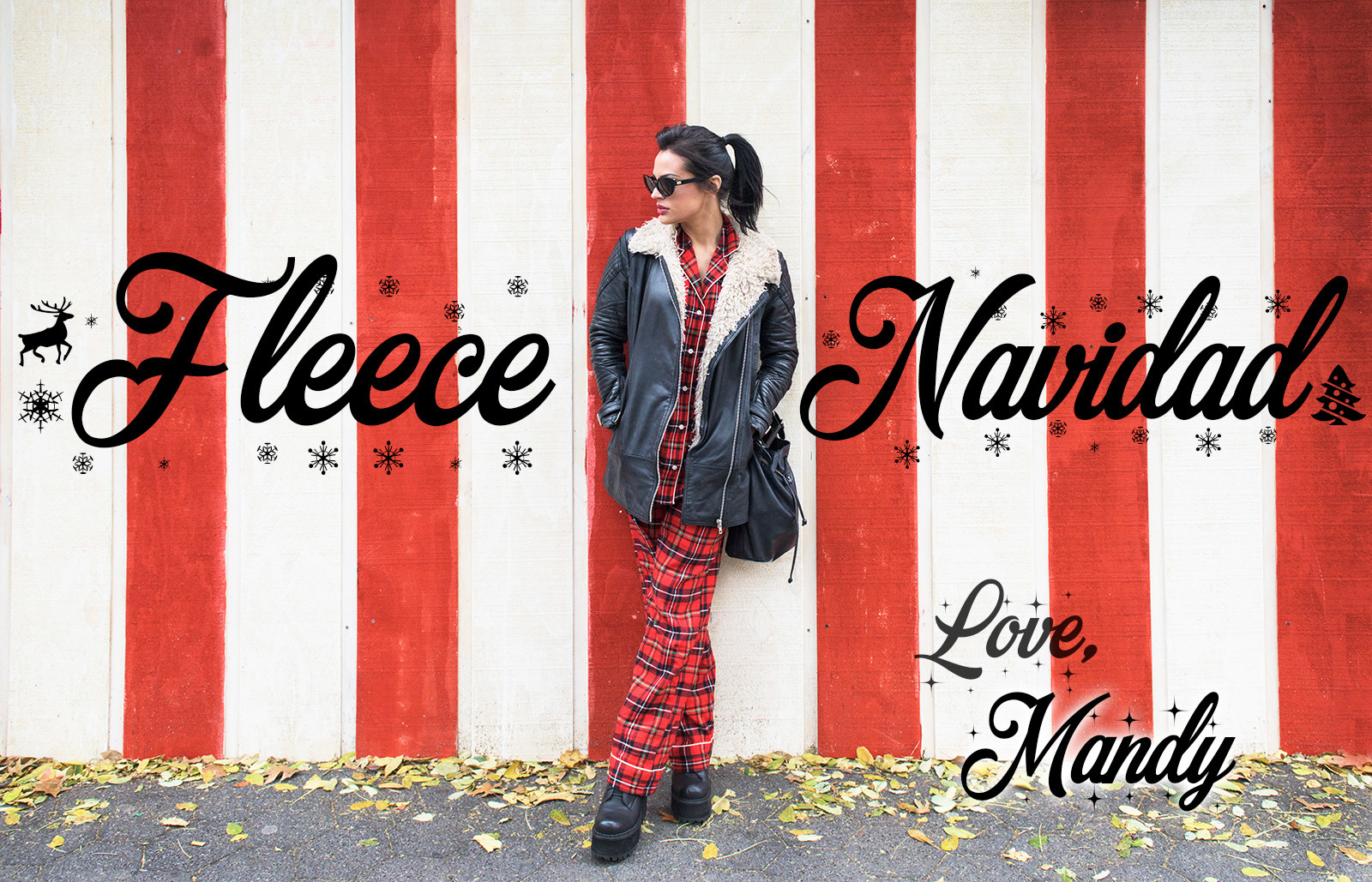 As I walked around in my jams and noticed kids and couples smiling at me, I was hit with a wave of calmness when I began to think: You don't need to do or own or wear what you've made yourself believe you need to do to feel self-assured. Yes, it can be dope to customize yourself and build your own you, but you really don't need anything other than a good attitude when it comes down to it.
It was amazing to have to get on an impromptu business call to handle a problem, dressed like a mom on Christmas morning, totally unbeknownst to the people on the other line. I enjoyed just how hilarious it can be to handle my biz like a boss while wearing a pajama set and slippers in a conference room.
By the time the clock struck 6, I was halfway amazed my pajamas didn't turn back into a little black dress and my knitted slippers didn't turn back into platform glass slippers, but I was done for the day, and I decided to keep this public pajama thing going for at least one more stop.
I invited a couple of co-workers out for a post-work cocktail and snack at the fanciest place on our block, because juxtaposition amuses me deeply (and I was going to expense it). It was refreshing to walk into a fancy joint like that and not look like a femme fatale meeting up with a private eye to discuss her missing husband (aka my preferred cocktail bar look); I was there with my wonderful friends who I have a blast with, and that was all that mattered. And I was comfortable.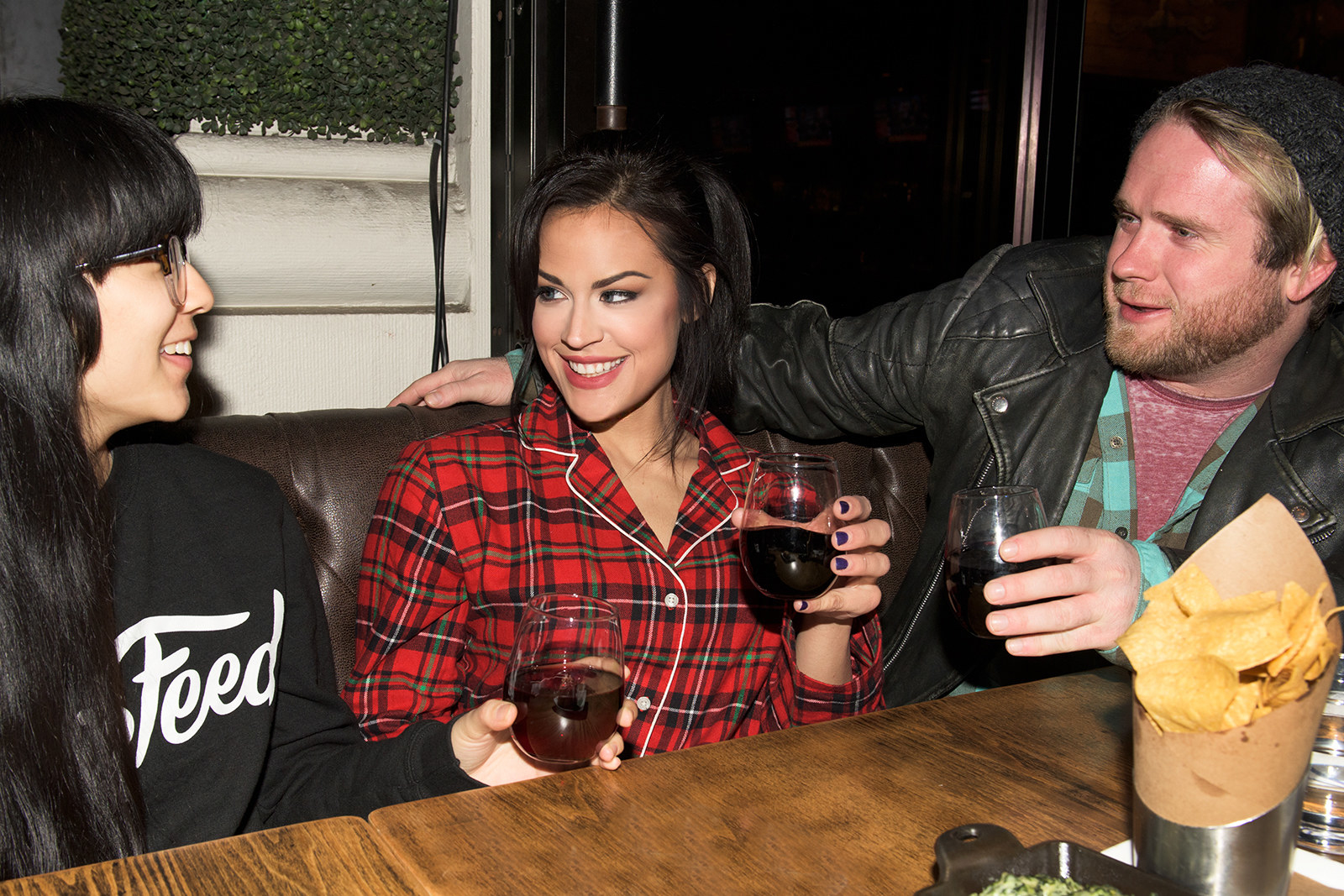 So here's what I learned, babes.
No one cares how oddly you're dressed in New York City — especially if you work it.

Certain clothes absolutely can impact how you act and how confident you feel according to how the people around you react to them, but it's a sign of real, hard-earned confidence when you can be your best self without your "uniform."
Everyone is entitled to their own idea of comfort and should totally own it.

Super-soft, snuggly pajamas and slippers may not be the look out and about in Manhattan for me, but they are amazing at home. I even swapped my ex-boyfriend's ratty band tees and my velour track pants circa 2004 for this PJ set as my new favorite sleepwear.

But give me tight, confined, platformed, spiked, belted, zippered, and stretch-blended clothes to take on the world in.
We all have armor. Some of us consider our clothes or style to be our security, and some of us rely pretty strongly on controlling that to feel our best. It's so great to experiment and have fun with whatever your "armor" may be, but it's also really nice to challenge yourself to step out of it, if even for just one day.
Even if it means wearing plaid pajamas to work.