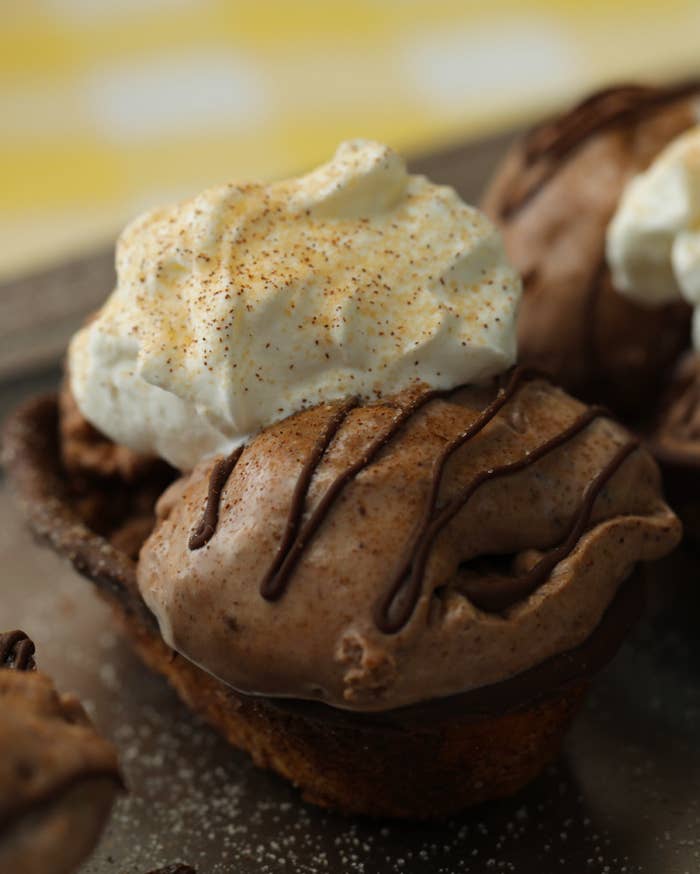 Servings: 12
INGREDIENTS:
1 ½ cups heavy whipping cream

¾ can sweetened condensed milk

¾ cup dark chocolate chips

1 teaspoon cinnamon

½ teaspoon salt

½ teaspoon cayenne

1 package Old El Paso Mini Soft Tortilla Boats

4 tablespoons melted butter

4 teaspoons cinnamon sugar

½ cup semi-sweet chocolate chips

1 tablespoon coconut oil (or shortening)
PREPARATION:
In large bowl, whip cream until soft peaks form. Whip in sweetened condensed milk until combined.

In microwave-safe bowl, add chocolate chips, cinnamon, salt, and cayenne. Microwave in 30-second increments, stirring well in between, until completely melted.

Stir chocolate mixture together with cream mixture until well combined.

Pour into large loaf pan and freeze overnight.

Preheat oven to 400°F. Brush tortilla boats with melted butter and lightly sprinkle with cinnamon sugar. Bake until crispy, about 8–10 minutes.

Microwave chocolate chips and coconut oil in bowl in 30-second intervals, stirring in between until fully melted.

Once cooled, carefully dip edges into melted chocolate and place on rack to dry. Reserve remaining chocolate for topping.

Place two small scoops of ice cream into boat. Top with drizzle of melted chocolate (reheat in microwave if necessary) and dollop of whipped cream. Enjoy!