A skincare brand taking the NYC stage? Say what?? That's right! We need to talk about Olay's incredibly addicting sing-along musical covering one of our favorite topics: skincare. This was a one-night-only show, but we've got access for you to see the whole thing here:
This is ~super exciting~ because this is the first time Olay — or any skincare brand, for that matter — has ever produced a live-action show! 🌟 (Although they are no stranger to musical ads.)
In fact, the popularity of Olay's musical commercials was what inspired them to take the stage!
In this musical, the main character Steph, the star of Olay's other musicals, is having a bit of a rough time. And we've all been there, right?
In an effort to pull her from her slump, Steph's friends try the most obvious solution…twisting off the lid of an Olay Whips jar and magically transporting them to the Land of Glow (OBVI, right?). But that's when things start to get interesting... (Cue the introduction of the fairy-like Skin Advisor, the unbelievably talented Ana Gasteyer.)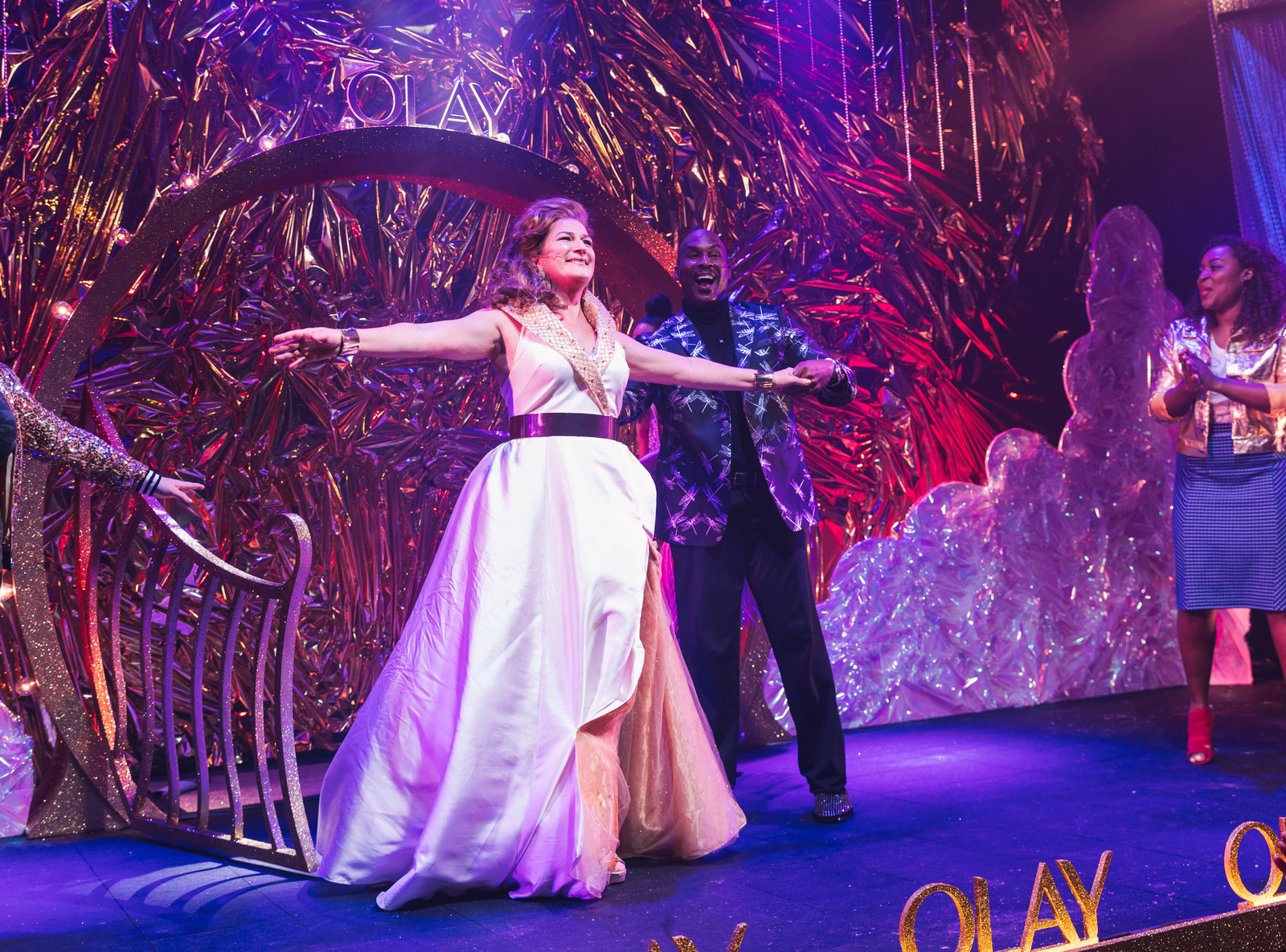 Through the hilarity and mockery of overt product placement, each of Steph's friends receives a consultation from the all wise Skin Advisor, accompanied by a self-discovery musical number and ultimately a product from — you guessed it — Olay!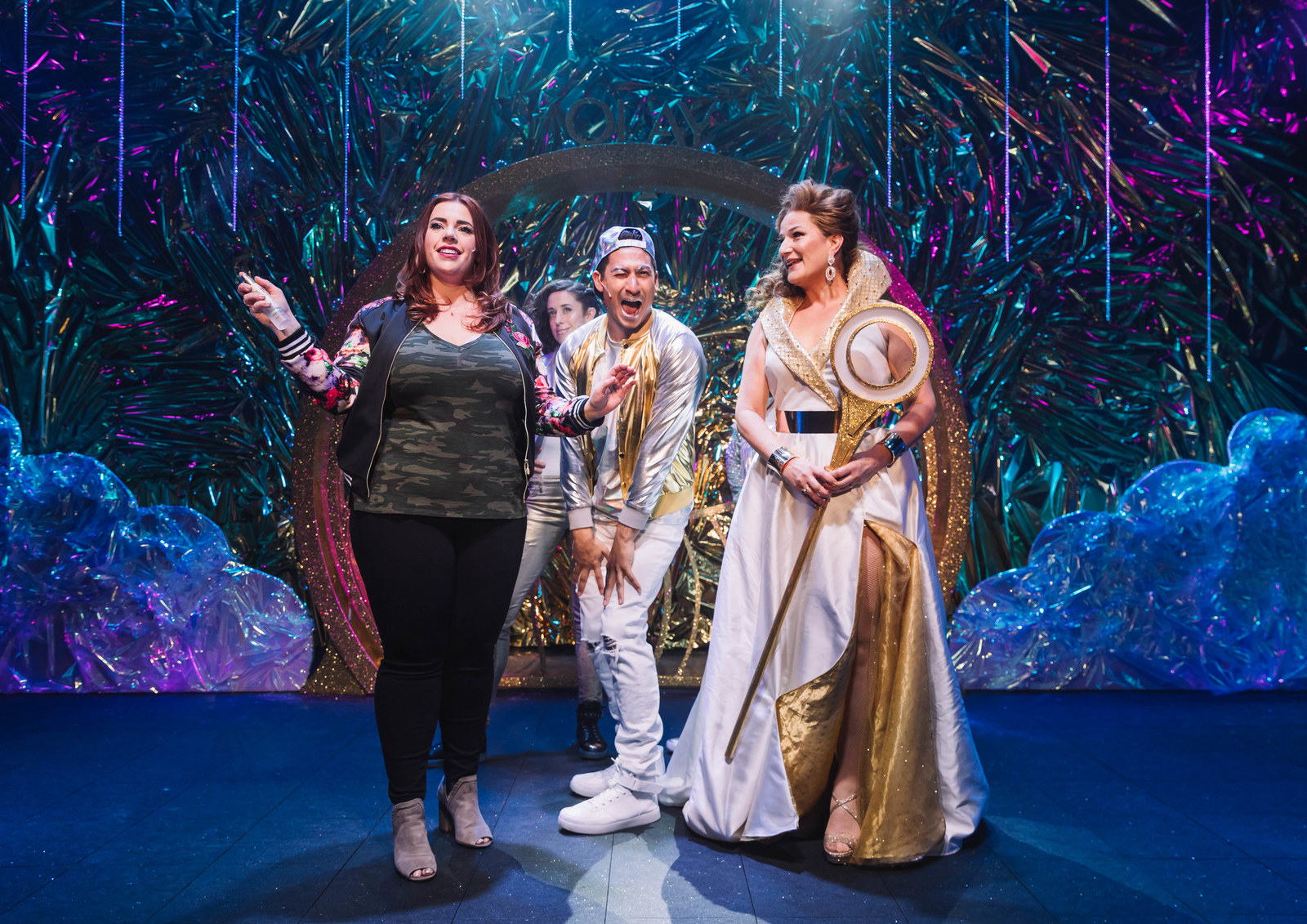 Finally, with the guidance of the Skin Advisor, her tough, loving, champagne-fueled friends, and a surprise guest appearance from the audience, Steph is able to look deep within herself to find her glow, resulting in…more catchy tunes!
The musical is filled with self-aware, tongue-in-cheek moments — including an airhorn that sounds every time there's an overt product placement and 'gram-friendly poses.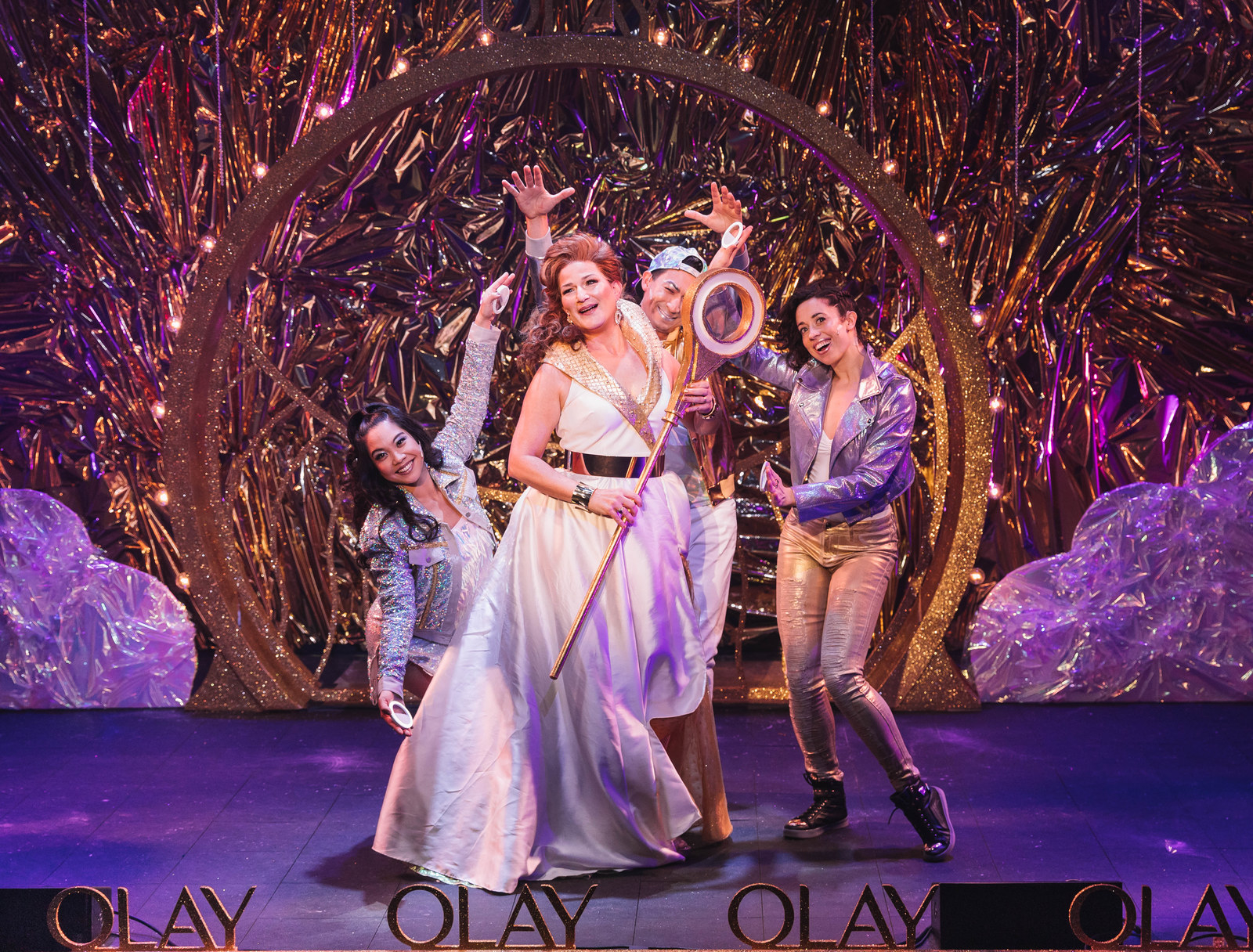 Find out which song (and product!) speaks to your skin and music-loving heart with Olay's online skin advisor. What are you waiting for? Go recapture your glow!