If you're active on OkCupid, you know the app lets you really show your true self with fun questions and captions on photos.
You can use captions to let people know you are, in fact, THE rap god.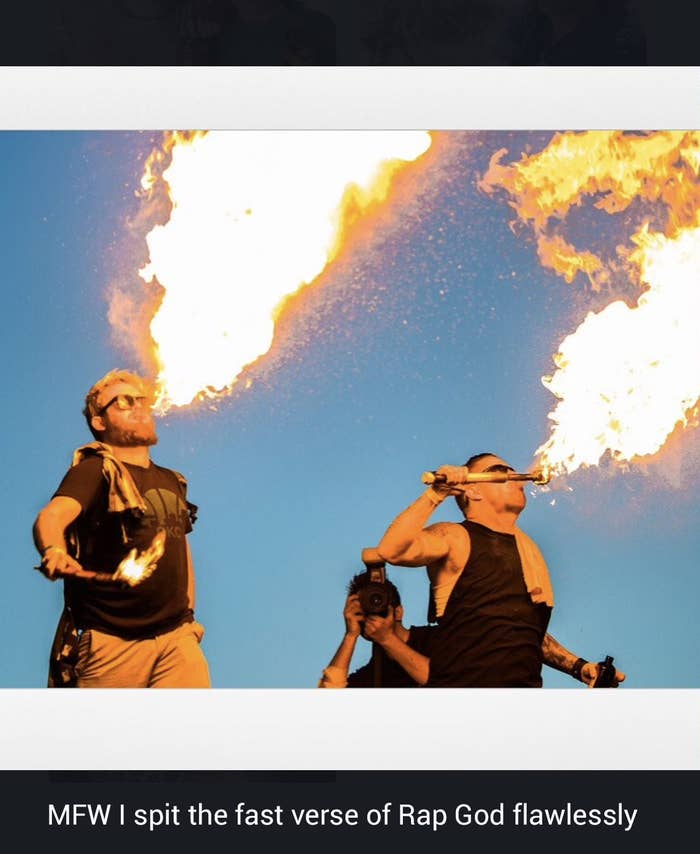 So tell us, do you have a hilarious photo + caption combo to share?
Or maybe you've got the perfect answer to the perfect question?
Even if you're just really feeling your lewk, we want to see it, honey!
Whatever it is you love about your profile, we want to see it!
And if you don't have an OkCupid profile, download the app today, make something magical, and then send us your masterpiece!
Flaunt your profile with pride. Share a photo of what you think is A+ about your profile in the DropBox below, and you could be featured in a BuzzFeed post sponsored by OkCupid!
(Remember: Anything you send is covered by the regular BuzzFeed User Terms.)