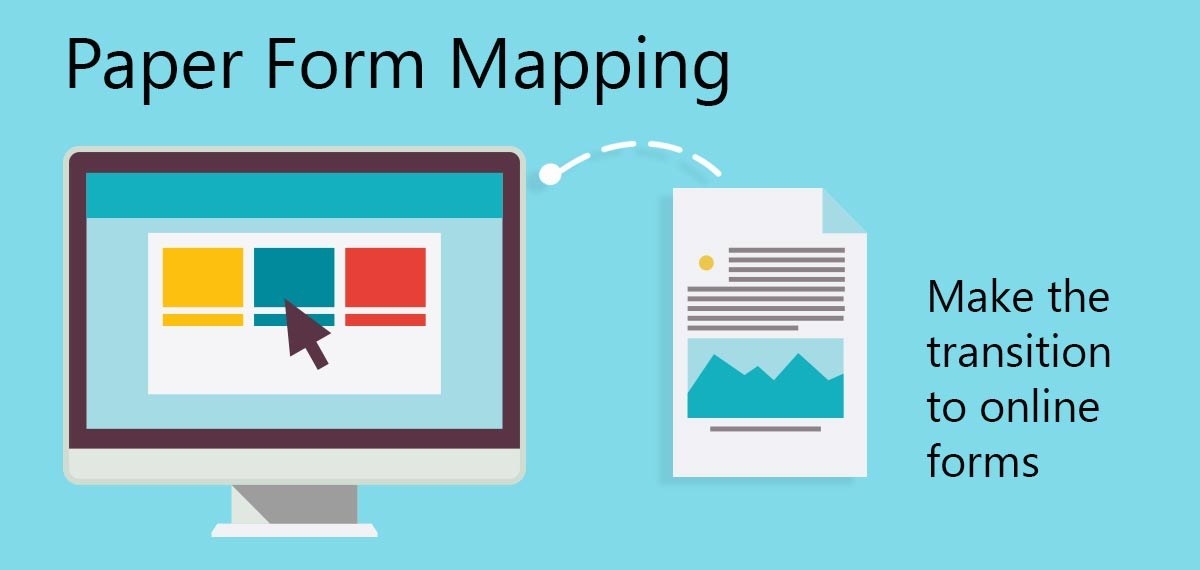 Paper Forms are used everywhere, from personal to the corporate level; providing the traditional method of collecting and storing the data.
The companies use paper forms to collect data, arrange them in document files and store them for later access to drawing the required data.
However, a paper form poses many drawbacks regarding handling various tasks. These facts include taking up ample space while storing the form data, higher possibility of error occurrence, editing problems, need to manual review and reporting, limited access and that, the data cannot be integrated into other apps you use.
Fortunately, there are some services for cutting down the mentioned hassles in paper form management. With these services, the traditional process of paper form managing, from creating to make them digitized and sending them out to people, is tuned up automatically to scan, set up and send your paper form on the go.
These services provide flexible ways to handle and manage paper forms, including but not limited to scan, build, map and use the form with great convenience.
This article contains suggestions on how to make your paper form online and responsive so that they can be utilized on the go, with a larger number of flexible options to store and manage the form data efficiently.
We will discuss the seven benefits of making your paper forms fully online and responsive. You will be handed over a model tune-up for the purpose of managing the paper forms digitally, along with suggestions on how to use and take advantages of the service performance options.
At the end of the day, you will have a prominent solution to revamp your paper form handling process. You will be able to scan, build, map and use your paper forms more efficiently and quickly.
Seven Benefits of Making Your Paper Forms Fully Online and Responsive
1. Collect Data via Various Platforms
A fully responsive online form makes it possible to collect data via different platforms including PC, Tablets and Mobile phones. With the option of designing your forms online, you create responsive forms to collect data. As the forms you design are responsive, it provides a proper display on every platform, from computer to a handheld device like mobile phones.
2. Password Protection
After collecting your data, you can protect the final file with a password. A password protected file can be sent across different platforms so that no sensitive information is accessed without legal permission. With that clarified, it becomes handy to collect and protect your confidential information.
3. Online Form Mapping
The Online Form Mapping makes it possible to scan your paper forms and transform them into digital fillable form format. This way you become more efficient in collecting your form data with online resources. Your paper form is converted in the same manner as original, proving the flexible options of sharing and managing the data on corporate levels.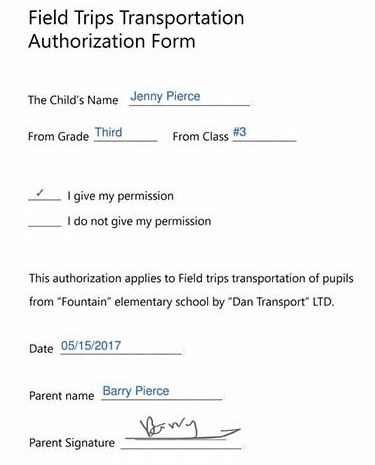 4. Manual to Automation
Unlike the traditional form management methods, the online form handing system offers a robust automation. You are offered the option to transform your paper form to a digital format, make it accessible and collect the data at the same time, simultaneously. This automation creates an ongoing collection of your corporate data and spares maximum resources for additional tasks like designing and managing the data.
5. Scanning of Documents
After transforming your paper forms to online versions, you can scan and collect data with different materials. The system picks up any document containing a form and makes its digital online version for sharing and collecting your company data. This way you can transform any paper document with a form, including simple and complex data documents such as printed Excel sheets.
6. Form Integration
A prominent online form mapping system works with the apps you use online. The system integrates with the business apps you use and provides a hassle free approach to updating your contacts, spreadsheets, and mailing lists. The integration part of the system is efficiently used to automate data collection and management with online tools.
7. Easy to Use
The corporate vendors can automate data collection with a simple usage structure. The paper forms are transformed to responsive digital forms, used to collect the data and get them outputted to various file formats like PDF and Document sheets. With this clarified, the companies make their paper forms digitized, as well as get the form data into a single output file such as PDF.

Suggestions on How to Make Your Paper Forms Fully Online and Responsive
To convert your Paper Forms into digital ones, you need a working platform for the purpose. Formtitan is a cloud-based service used for landing page creation and form building. It is a well-known service for creating Landing Pages and Online Forms. Along with providing a straightforward solution for mapping the paper forms, the following lines are contained in the key facts regarding the beneficial use of the Formtitan service.
* You can create awesomely designed forms with the drag and drop features. You can also arrange and tune up the form with formatting options; such as fonts, sizes, colors, alignments, images, and backgrounds.
* Map and convert your paper forms into online responsive forms. The paper forms are turned to online responsive forms, used to collect data without affecting the design of the original paper form. You are free to publish your forms as well. You can share your forms and collect the data upon posting a form online.
* With responsive design, access your data from any device such as computer, tablets and mobile phones. With the powerful tools, you can collect and manage the data from any user.
* The collected data can be shown on the charts and reports. You can also share the charts and reports on any website you want.
* With powerful tools and options, you can skip your programming skills. The service does it all for you.
* You are free to create various form types, including contact forms, feedback forms, order forms, purchase forms, online invitations, surveys, and polls.
* The Formtitan system provides a detailed account dashboard. The panel is populated with different types of submission facts, including submission entries, conversion rates, report generation options, Google Analytics integration, time spent on your forms, geo-location data and more.
* A built-in chat application is included for user interaction in real time. With this in mind, form rejection is reduced efficiently.
* In order to prevent spammers use your forms, you can protect your forms with a Captcha feature. The system encrypts all of your forms, along with reassuring your users with the Comodo Secure Seal on your forms.
* You can track your form audience. You can also design appealing emails and track the forms interactions as well.
Final Conclusion and Thoughts
The corporate process of handling paper forms is revamped by using a service like Formtitan. If you deal with the paper forms, you are ready to refurbish the way you manage your forms. Take a look at the paper form mapping demo.
By adopting a prominent solution for handling forms, you can easily automate the routine tasks regarding forms; including scanning your documents and map them into fully responsive online forms, data collection, email notifications to users and reports about the engaged audience.
To make it more efficient, you can apply additional form options like form import from URLs, field validations, form indicators, social auto fill and value rules.
This post was sponsored by Formtitan.
This post was created by a member of BuzzFeed Community, where anyone can post awesome lists and creations.
Learn more
or
post your buzz!