Drake is known for a lot of things: His sexy-ass beard, his charm with the ladies, and his passion for sports. In fact, he got so passionate at the Raptors vs. Pacers game that he almost hit Pacers player Rodney Stuckey in the face.
The Raptors were up by five in the fourth quarter, when Stuckey turned the ball over, and Champagne Papi himself decided to clap all up in the poor man's ear.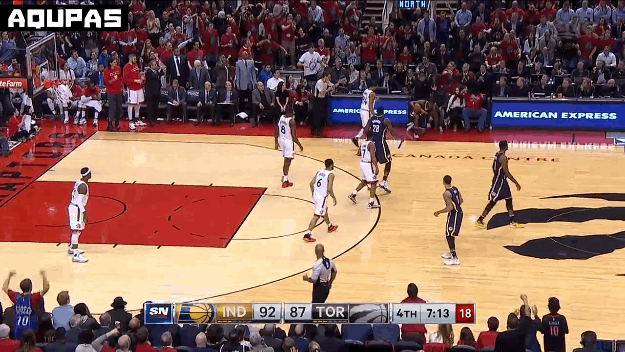 Let's get a closer look. First of all, he almost grabs the ball like he's in the game.
Then, he proceeds to clap all up in Stuckey's ear.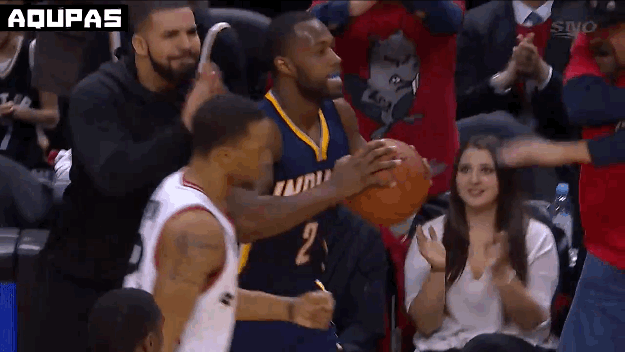 And Stuckey does not look happy about the circumstances.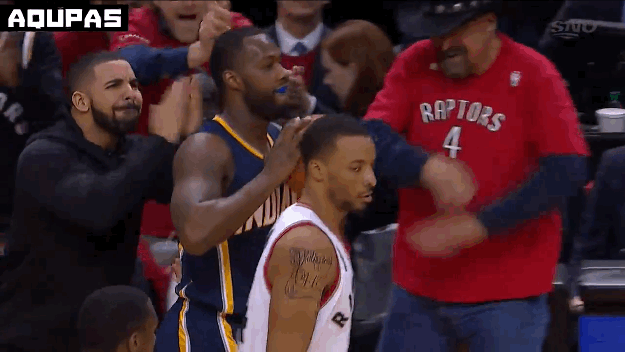 To make matters worse, Drake continued his all-time level of petty and took to Instagram to post this picture, with the caption, "#VIEWS."
Aw, shucks Drake, you continue to amaze us with your pettiness.