Amy Schumer Took Over Someone Else's Tinder And It Was Hilarious
"A guitar in the picture is a big red flag."
Stealing Andrea's Tinder, Amy had all the control on what was about to go down.
Our first match, Michael, claimed to be "35" and was an immediate left-swipe. Amy's first piece of advice: Never talk to a guy who has a guitar in his profile picture, because it's a "you're just trying to get pussy at a party" move.
After scrolling through the pictures of the next guy, James, Amy made him her first right-swipe...
Sidebar: Guys who are close to their mothers and into charity work might be secret dirtbags.
She then found Thomas, a 38-year-old firefighter.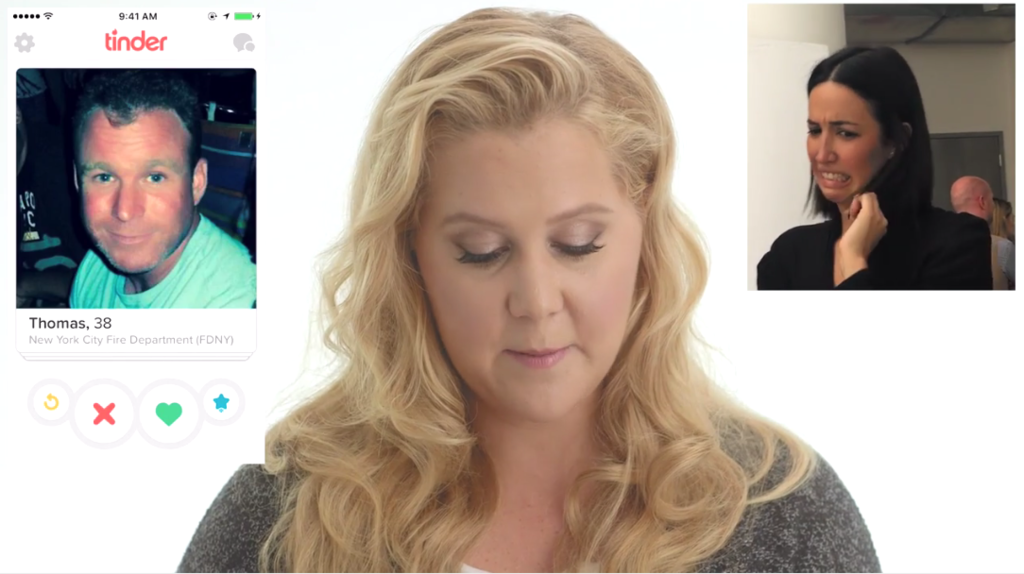 After scrolling through his pictures, both were completely sold when Thomas had a picture of himself…in his uniform…with a kitten.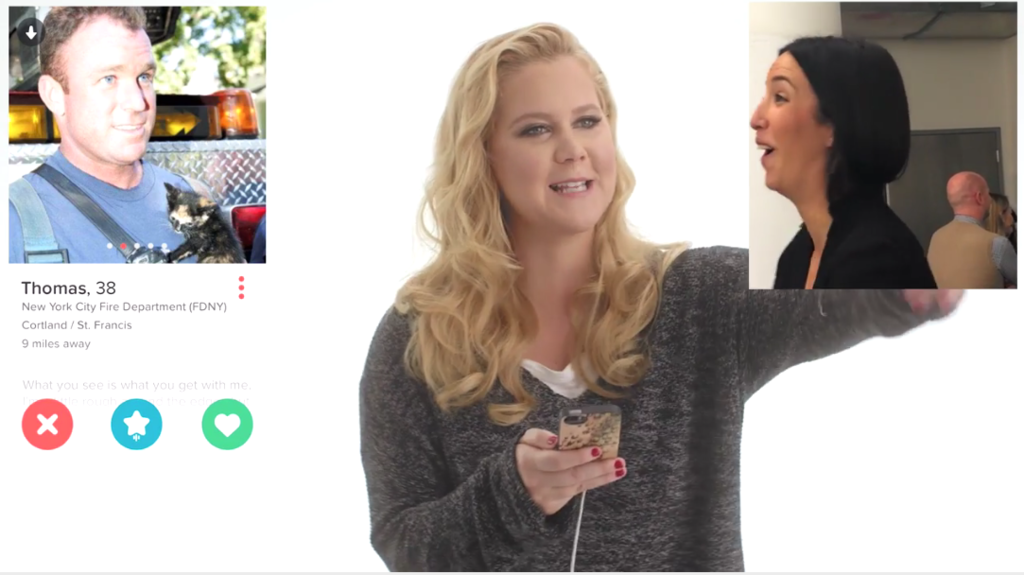 Thomas and Andrea were a match! So, Amy messaged Thomas, not expecting a response…
Amy then decided to share a little too much information about how Andrea was doing…
...Good thing Thomas was a nurse.
Finally over Schumer's antics, Thomas declined the invite to get drunk with Andrea at 2 p.m. Safe to say that Andrea won't be deleting her Tinder account anytime soon…