No matter what your political stance is, it's safe to say that the DNC has brought some girl power to the table. Alicia Keys took that lady power to the next level when she brought down the house with her performance:
Keys opened with her hit, "Superwoman," dedicating it to all the mothers who have lost their sons and daughters to violence.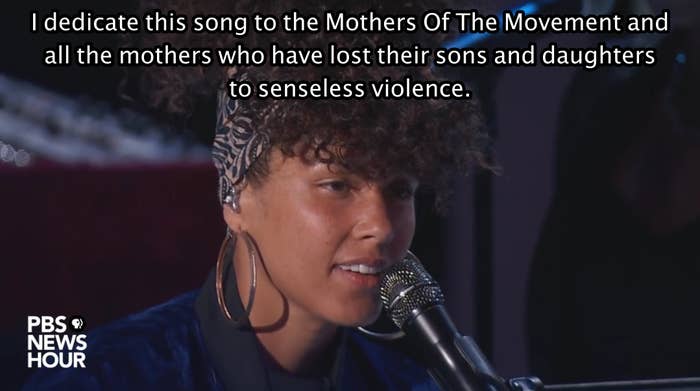 And before going into her newest banga, "In Common," she told the audience, whether they were feeling the Bern or were with Hillary, to come together and acknowledge and embrace each other's differences.
She had everyone in the audience and at home like:
SLAY, QUEEN ALICIA, SLAY.