Well, to start with, Hrithik Roshan (Mr. A, aka, primary chor) has the best disguises ever. After all, they don't just call him "a master of disguise" for nothing.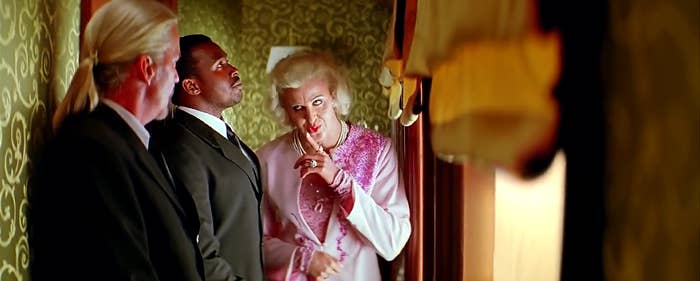 There's a submarine jet ski entry!
And our man is also a sniper extraordinaire! (Well, almost. He's getting there!)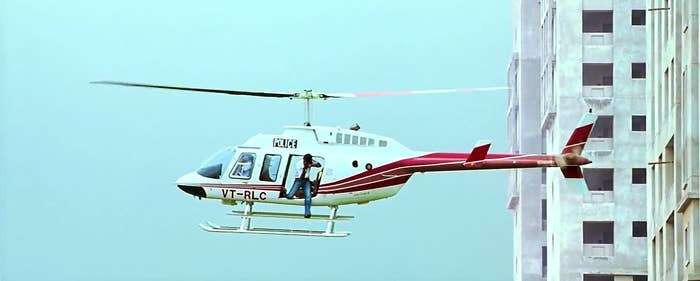 AND if that wasn't enough, you learn that he's also somewhat of a math whiz.

...he's a guy on the wall: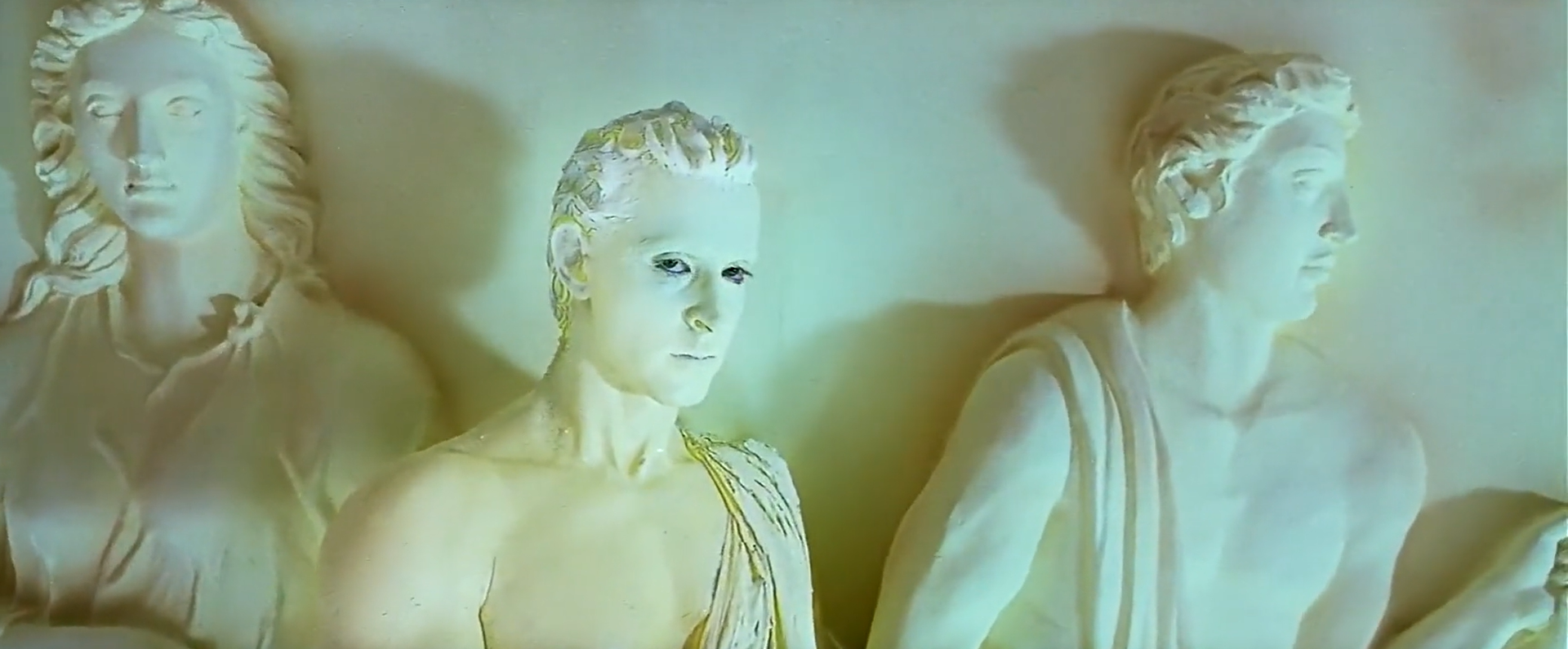 However, even Santa needs elves.

This film has the good old trust fall.
And there are high-speed helicopter chases!

The film is replete with pro tips — adapt and improvise, for example.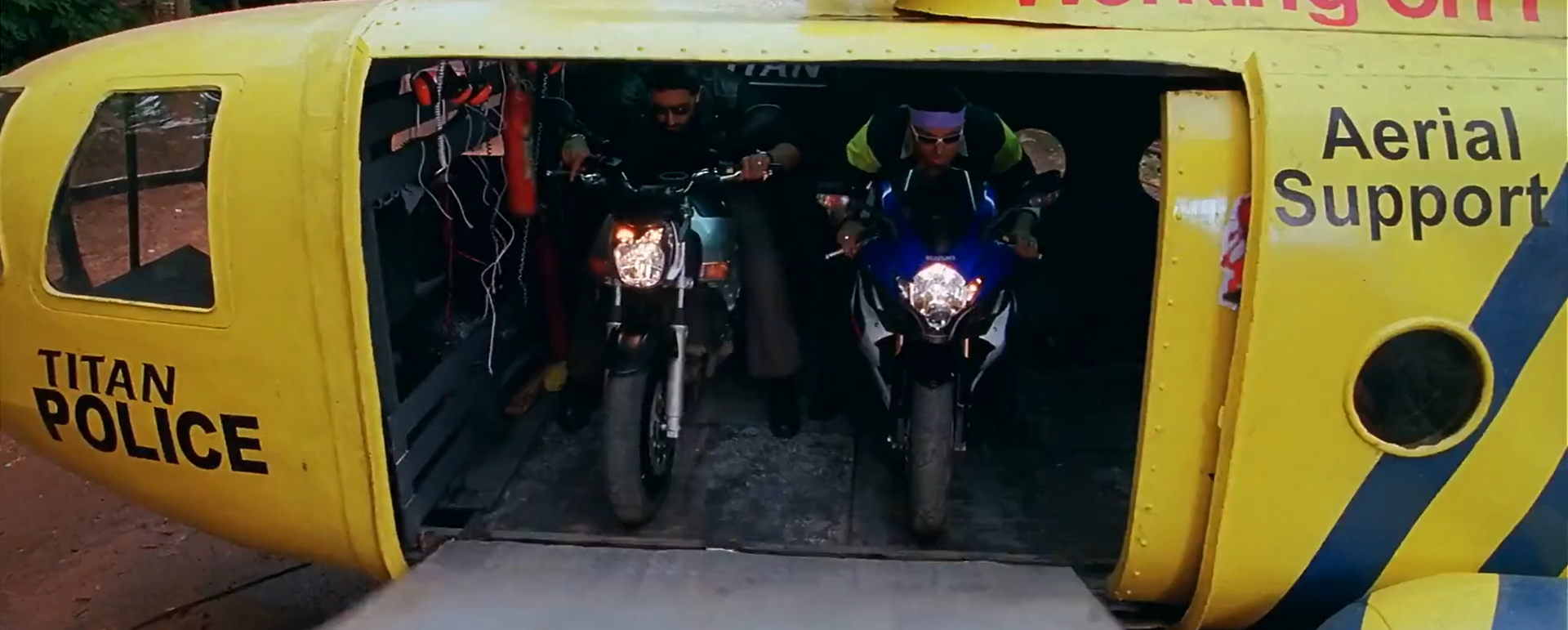 Biking skills : max!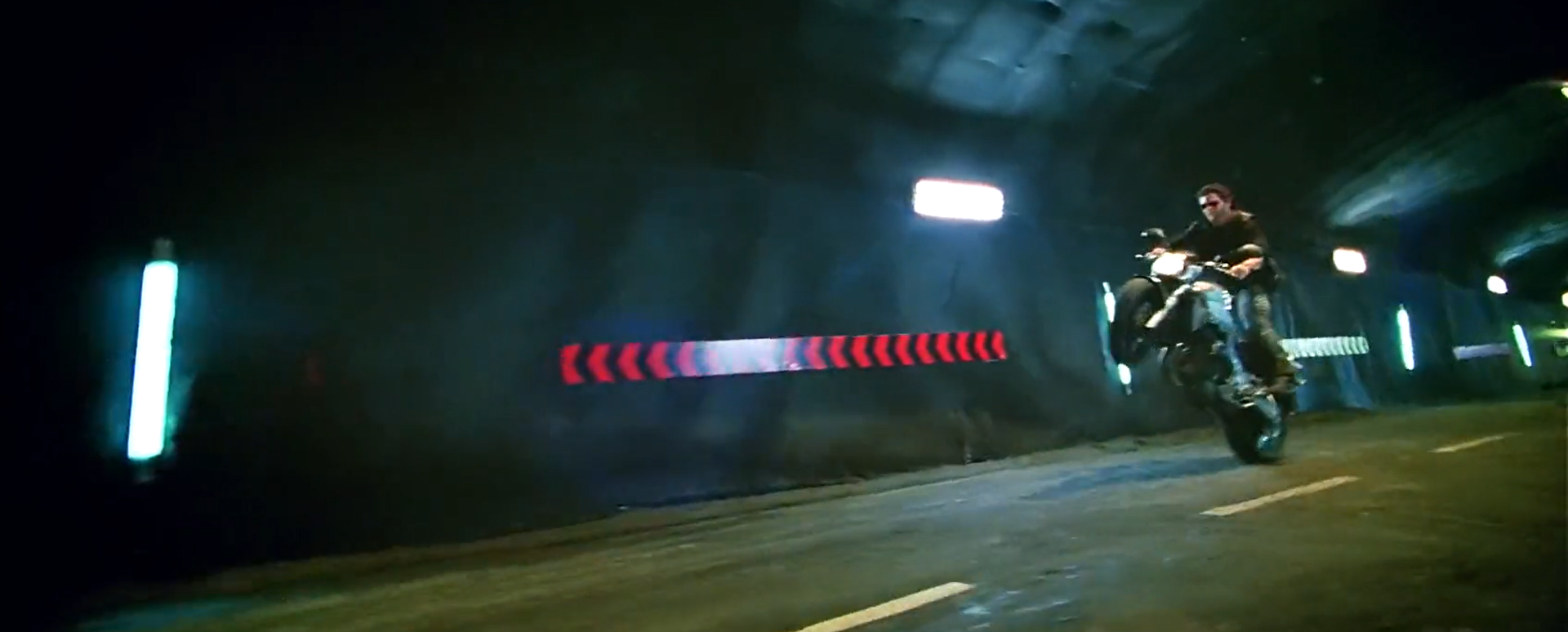 Dhoom 2 is a classic action film, except, in this case, we're rooting for the "bad" guys a little too much simply because they're so damn hot.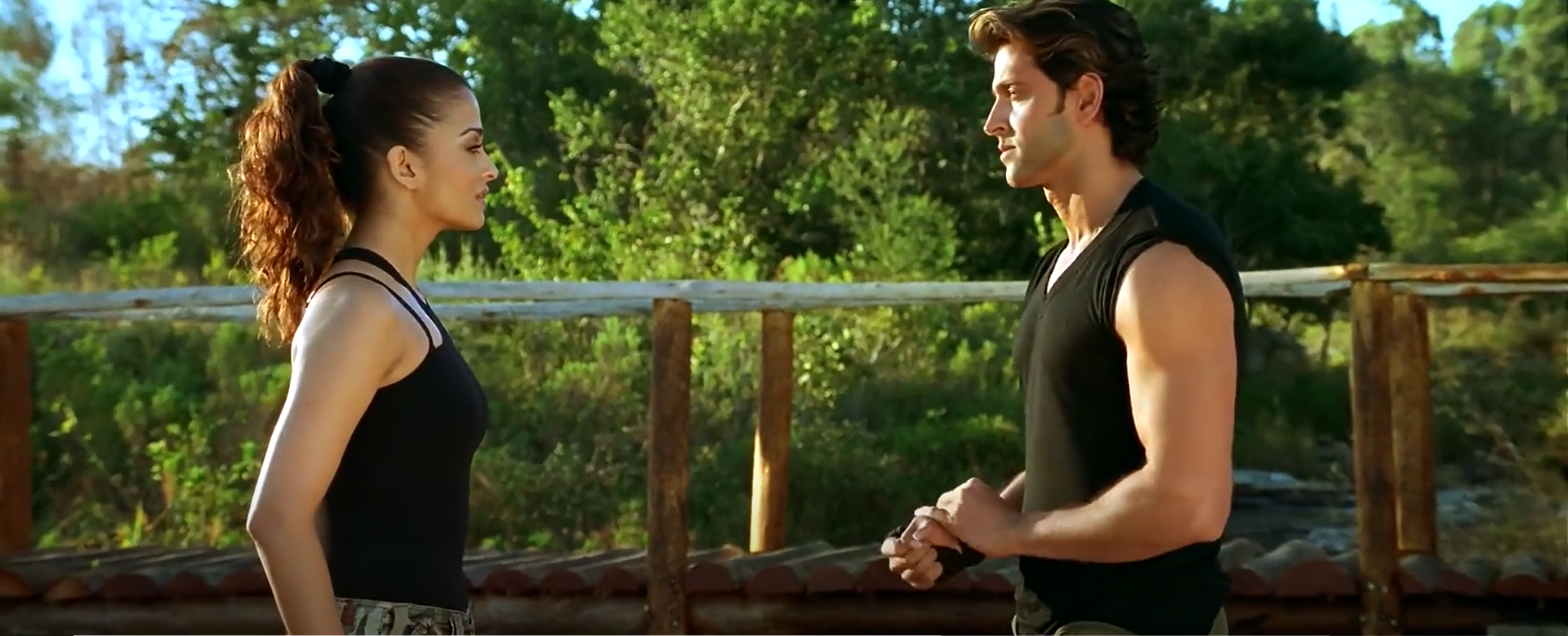 However, if we're being honest, this bit is what makes most of us keep coming back to this movie.

If you don't like this movie as much as I do, this is all I have to say: