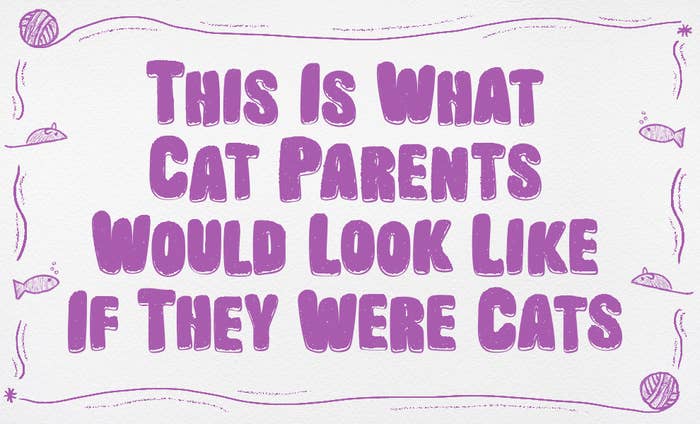 We spent a day with cat parents at CatCon to find out what they'd look like as their cat!
The Rachael Ray Nutrish Booth hired caricature artists to create "CATicatures." The process was simple:
1) Pull up a photo of your cat.
2) Hand it over to the artist.
3) Sit and let them capture your beauty.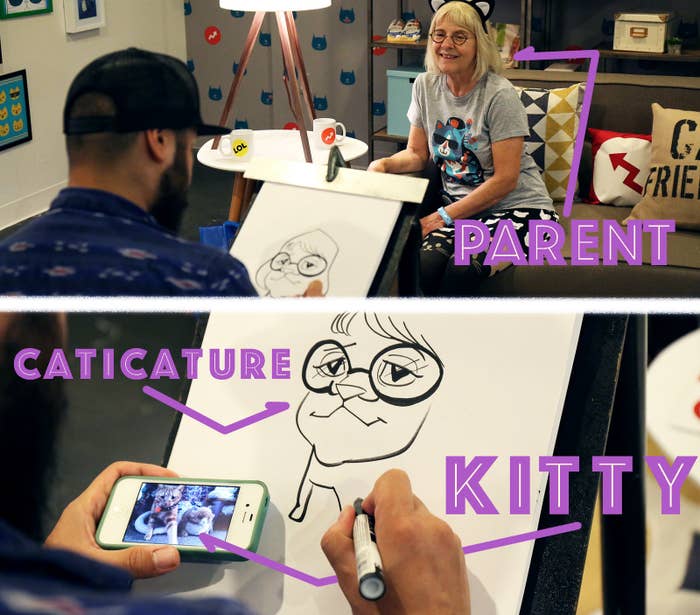 The finished product looks like this: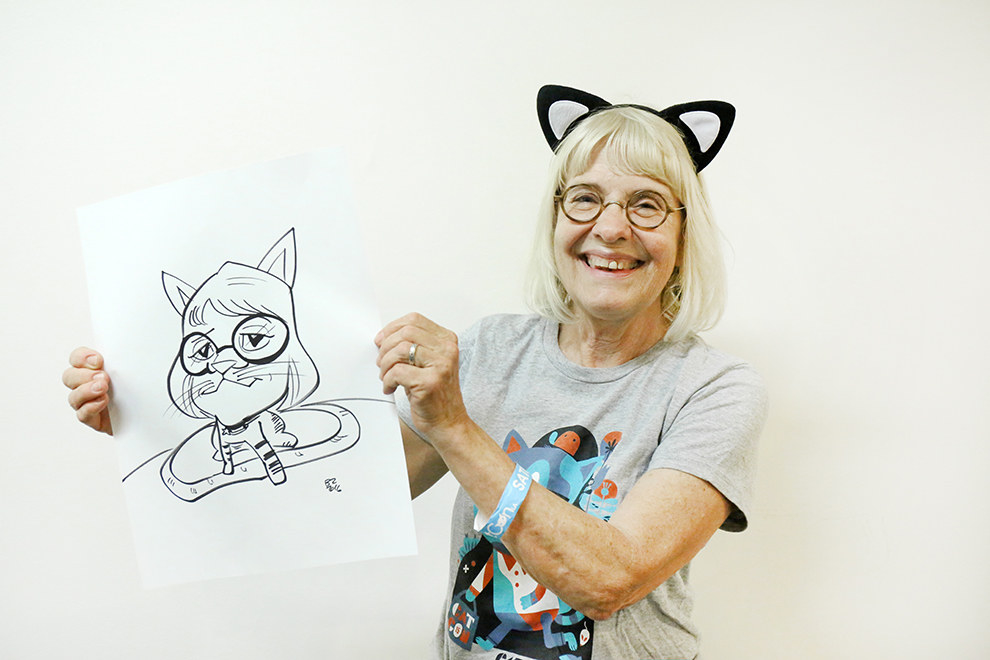 1.
This is Zombiekins mashed up with Robert.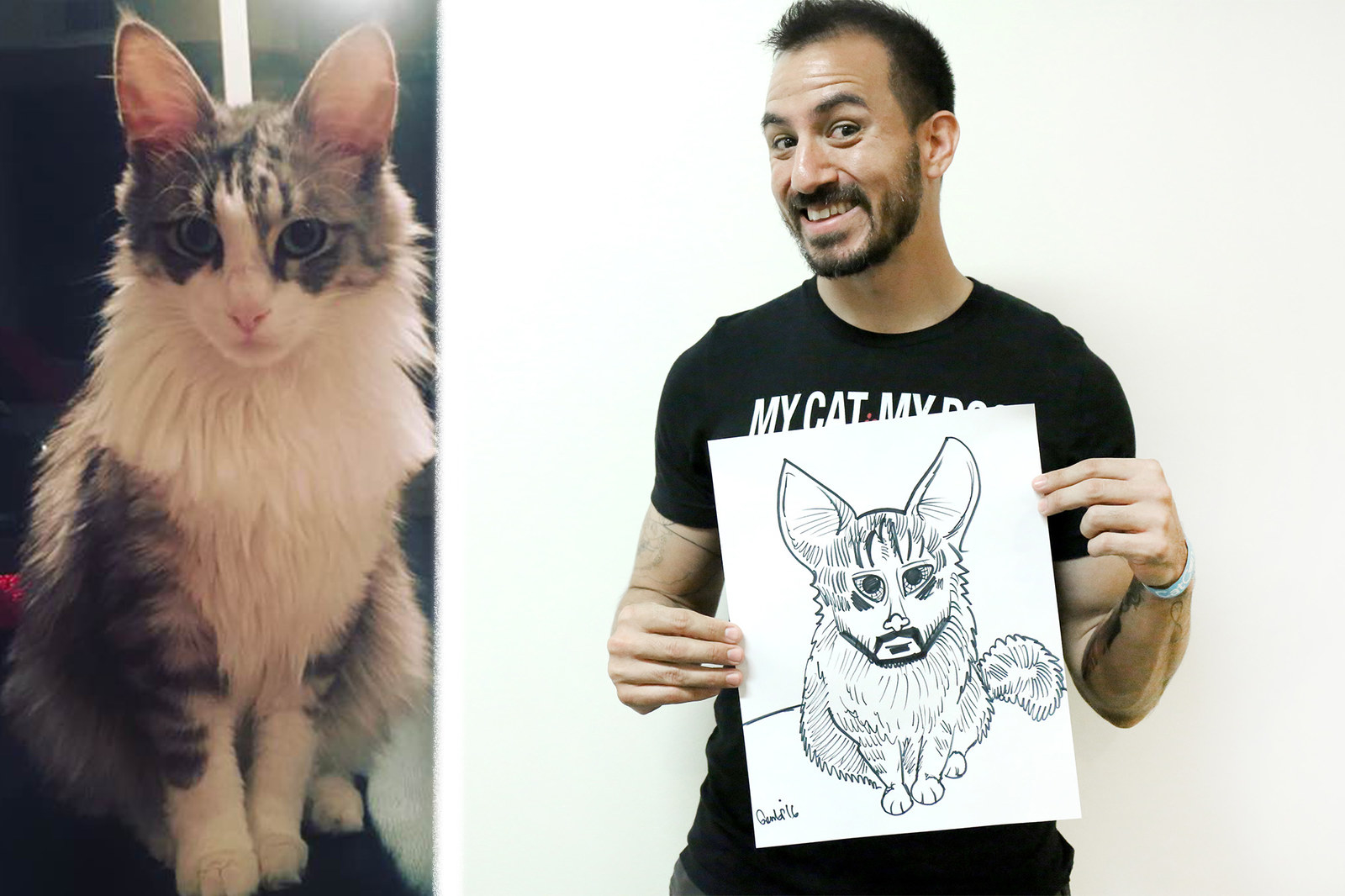 2.
This is Sydney mashed up with Kirby.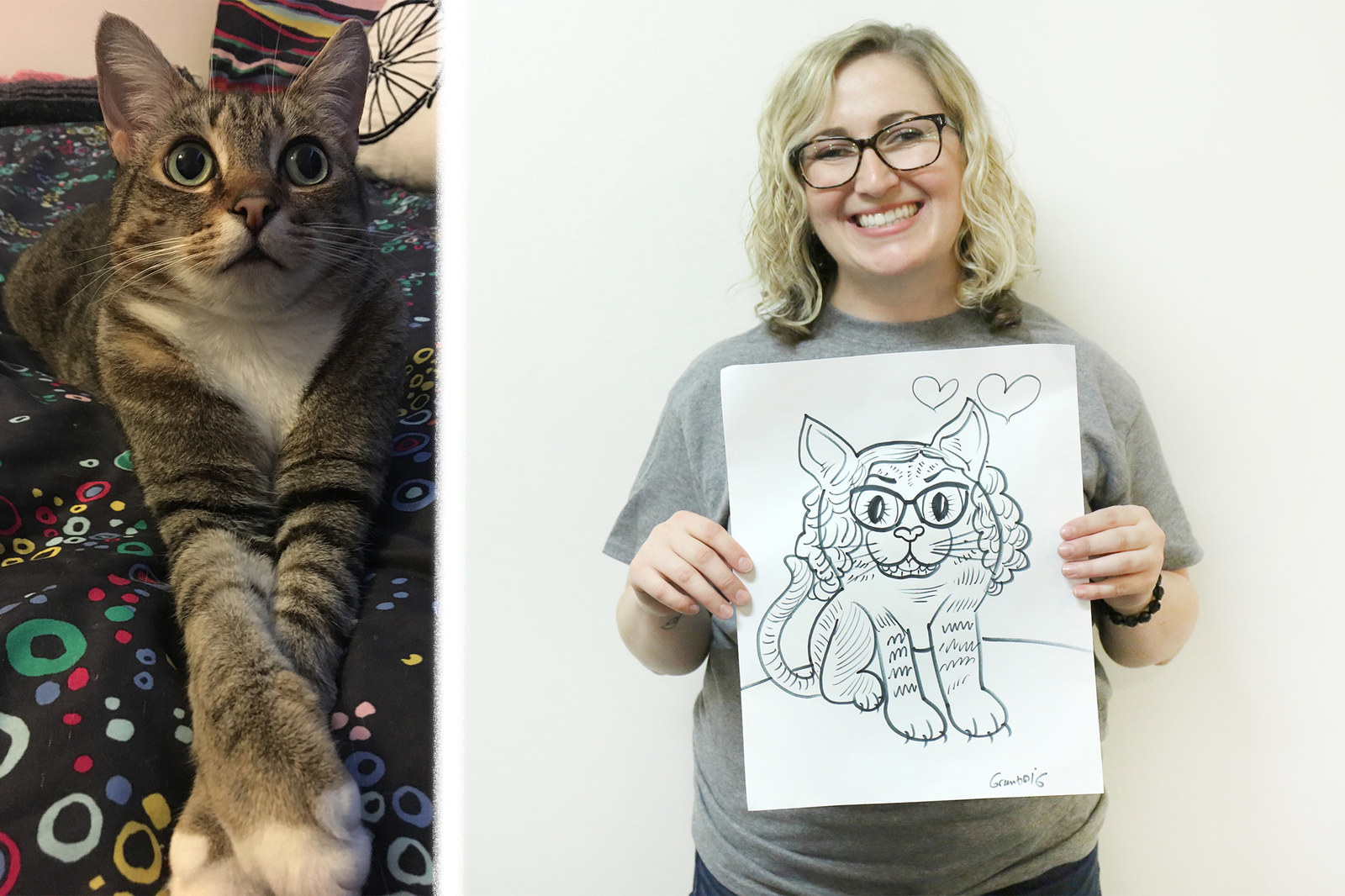 3.
This is Link mashed up with German.
4.
This is Xena mashed up with Anya.
5.
This is Taylor (top) and Milo (bottom) mashed up with Joe and Samantha.
6.
This is Nikko mashed up with Kelsey.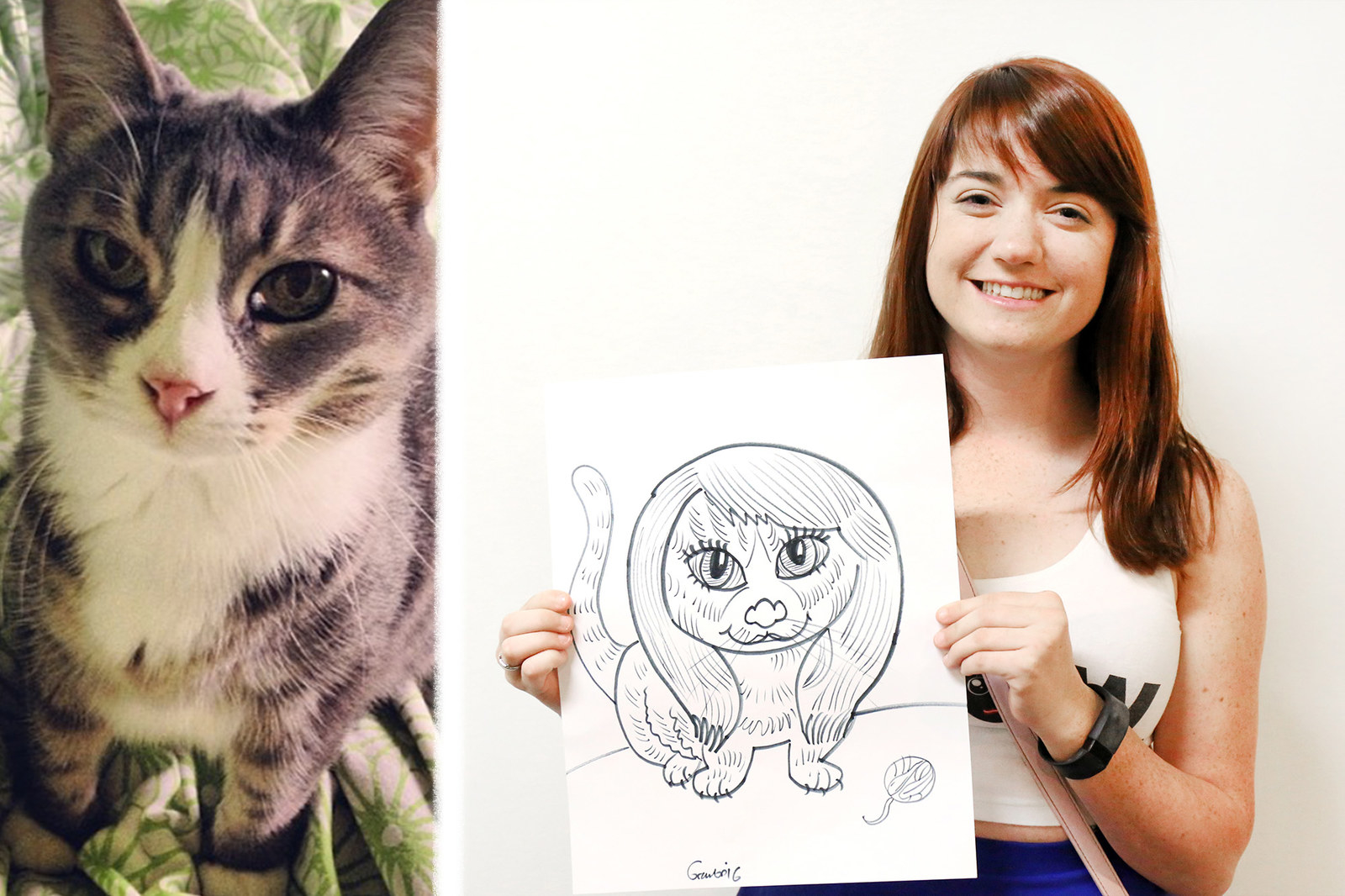 7.
This is Bonkers (back) and Sweetpea (front) mashed up with Tai and Lori.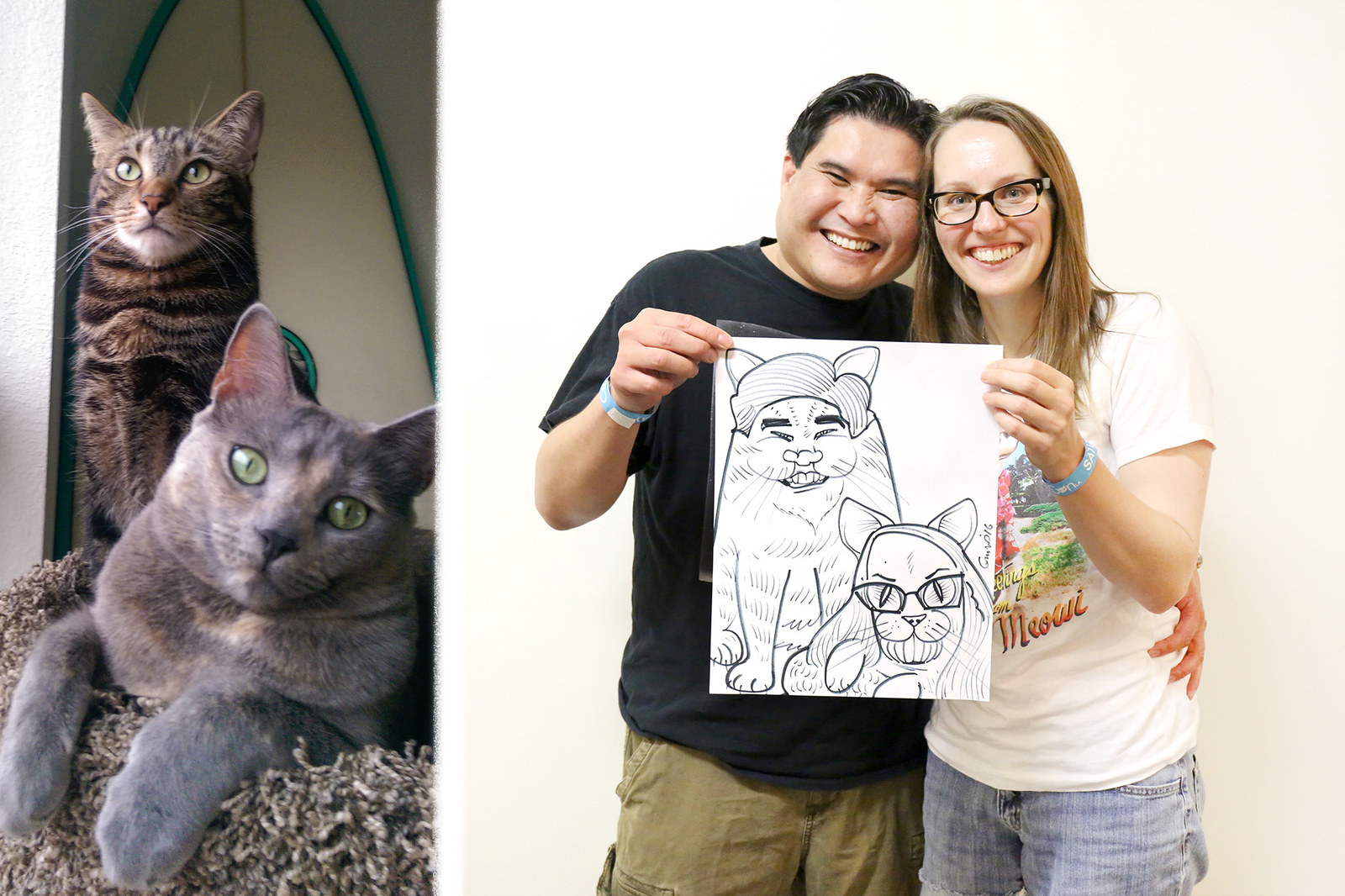 8.
This is Gunnar mashed up with Bailey.
9.
This is Delta (top) and Darwin (bottom) mashed up with Roberto and Jessica.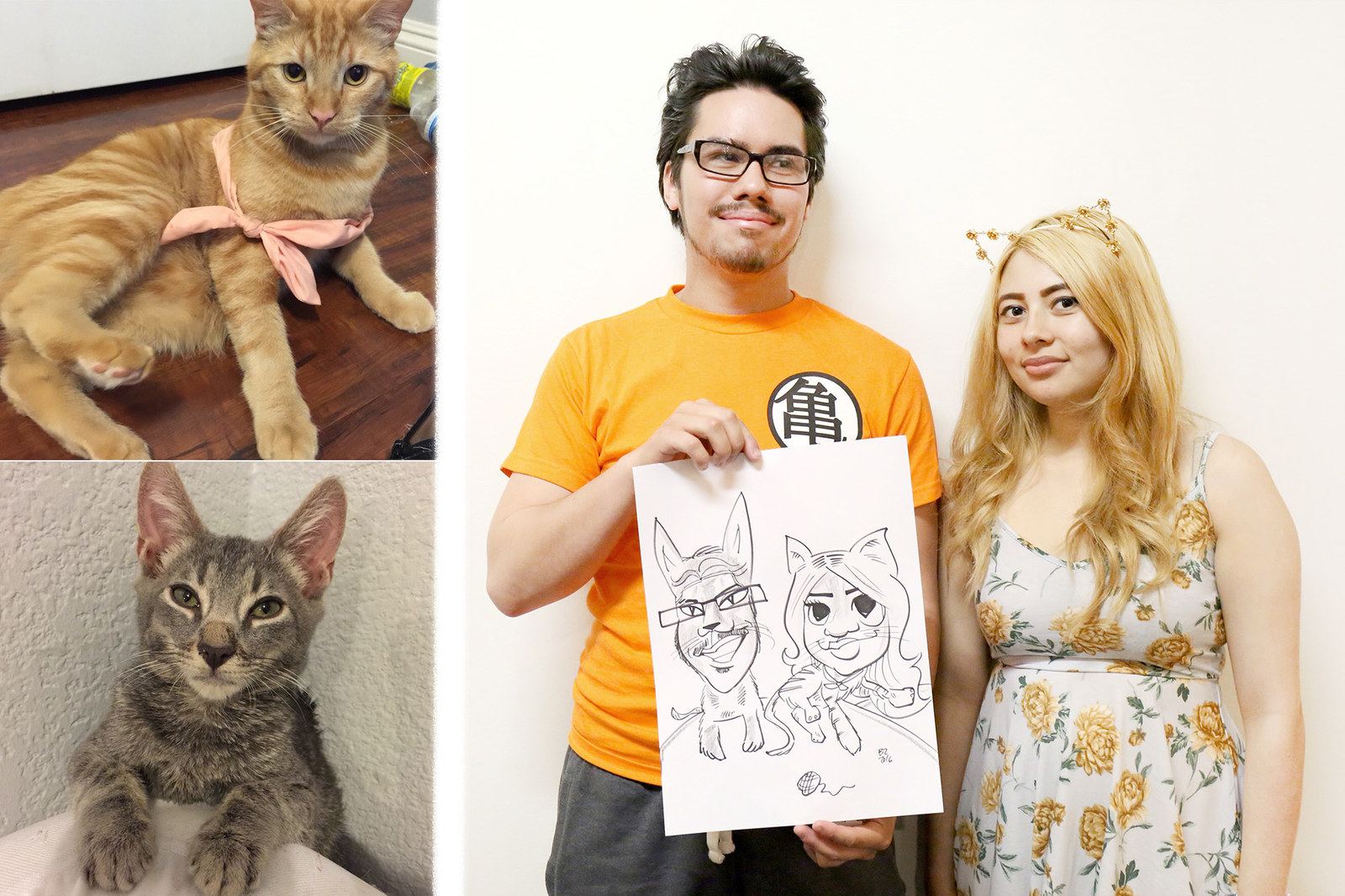 10.
This is Babooshka mashed up with Brittany.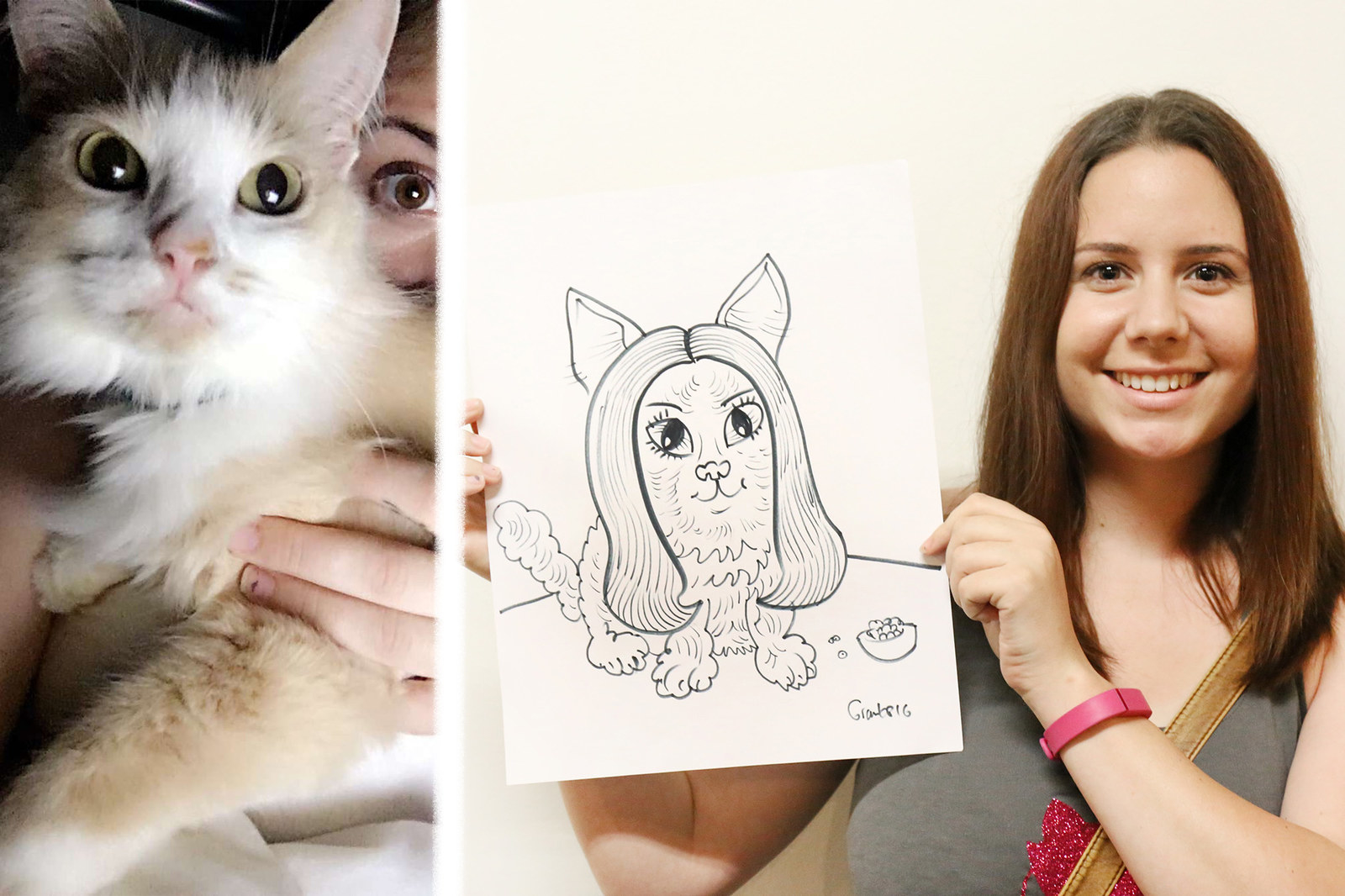 11.
This is Furball mashed up with Sophia.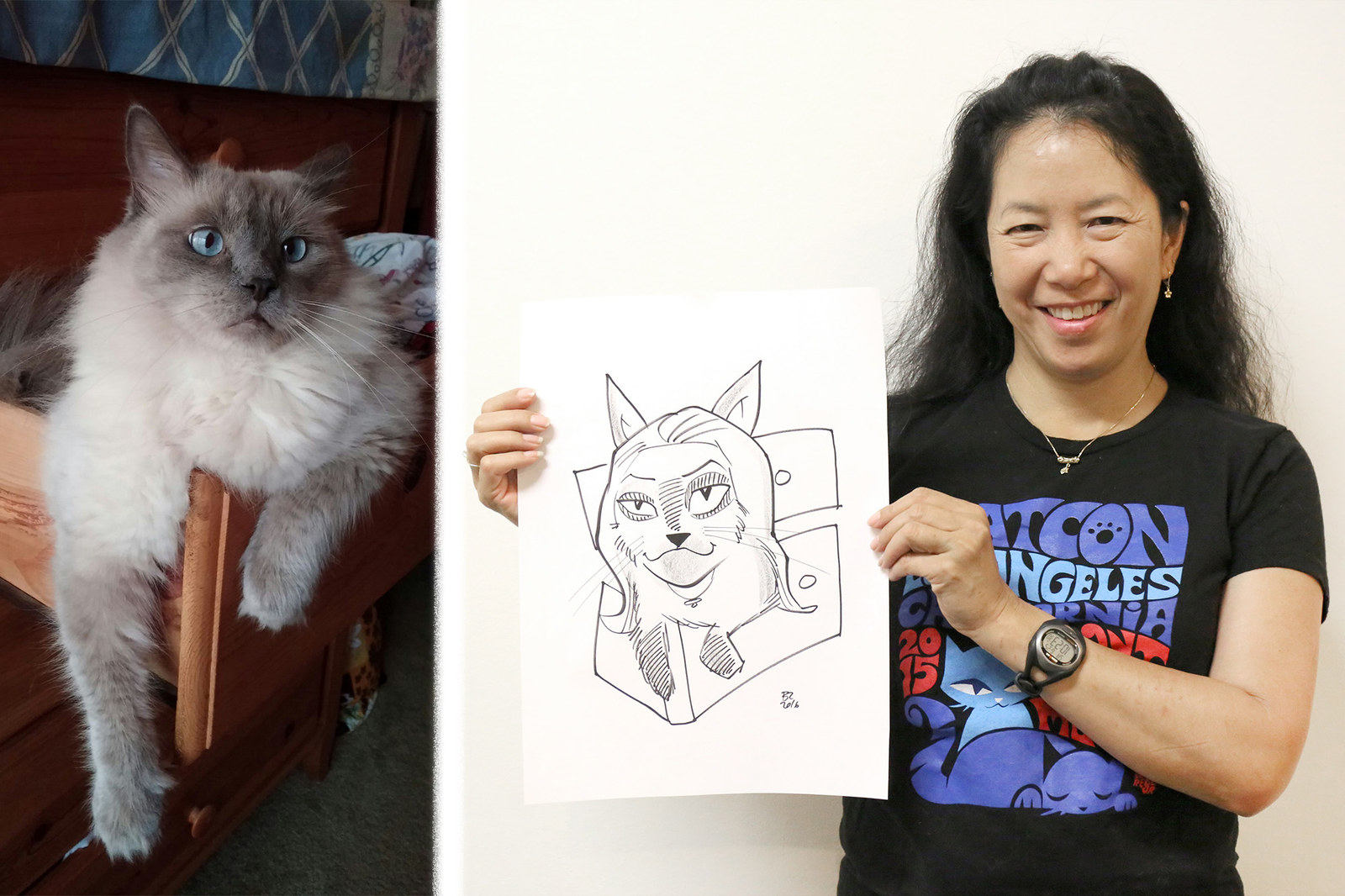 12.
This is Buttercup (top) and Pudge (bottom) mashed up with Ashley and her dad Sean.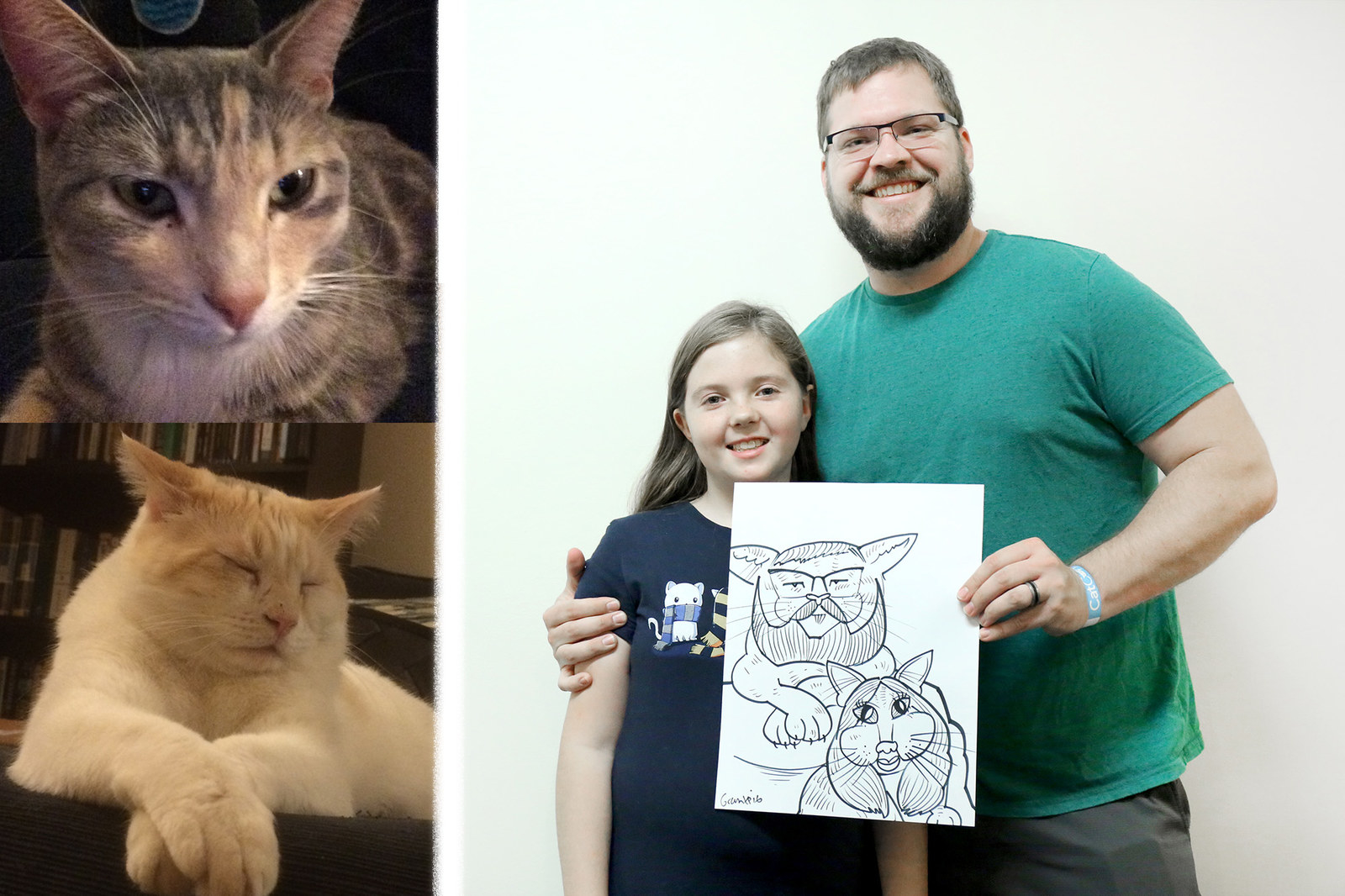 Photography by Aubree Lennon / BuzzFeed.
Check out even more great photos from Nutrish at CatCon.